Twenty-five scholars are presenting their research at this year's Day of Research.
We are very proud of the scope and depth of research conducted by our peers.

Gates Cambridge Scholars Council
Twenty-five Gates Cambridge Scholars will take part in this year's Day of Research and will talk about research subjects ranging from childhood obesity to modern slavery.
The Day of Research takes place at Jesus College on Thursday and kicks off with a keynote speech from Professor David Runciman, a Gates Cambridge Trustee, on Doing Research in an Age of Disruption.
It will be followed by a panel discussion on The Need for Non-Communicable Disease Prevention: From Person to Population with Miriam Alvarado [2016], Rebecca Love [2015] and Alex Wood [2015] and presentations by Thandeka Cochrane [2015] on Children's Literature and the Degeneration of Familial Intimacy among the Malawi Tonga; Jacqueline Davis [2014] on toy colour preference among children in Peruvian Amazon and Vanuatu Kastom villages; Erica Cao [2017] on Addressing the Decline of Empathy: Music and Interpersonal Interventions; and Sharmila Parmanand [2016] on Duterte as the Macho Messiah: Chauvinist Populism and the Feminisation of Human Rights in the Philippines.
In the afternoon there will be presentations by Cassi Henderson [2015] on Re-thinking Biosensors for Low-Resources Settings and Michelle Teplensky [2014] on Treating Cancer with Nanocages as well as microtalks by Ben Geytenbeek [2016], Nathan Hawkins [2017], Andre Holzer [2016, Yui Chim Lo [2017], Alice Musabende [2016], Annika Pecchia-Bekkum [2014], Colleen Rollins [2017], Jacqueline Siu [2016] and Mutum Yaikhomba [2017] on research topics ranging from the dynamics of African collective identity to why some patients with autoimmune diseases respond better to treatment than others.
The event ends with a panel discussion on The Politics of Memory with Margaret Comer [2015], Anna Forringer-Beal [2017] and Sara Morriset [2016] and presentations by Sampurna Chakrabarti [2016] on the role of transient receptor potential channels in acute inflammatory knee pain, Matt Leming [2016] on normative pathways in functional brain connectivity, Max Stammnitz [2016] on the origins and vulnerabilities of transmissible cancers in Tasmanian Devils and Joseph Wu [2016] on why physicians should sometimes manipulate patients.
The Gates Cambridge Scholars Council, who organised the event, said: "We would like to thank our presenters and moderators for their time and energy; the Gates Cambridge Day of Research is singularly reliant on their work and engagement. The event has been a joy to organise, and we hope it will serve as a reunion of sorts, seven months after Orientation Weekend and shortly before many in the community graduate. We are very proud of the scope and depth of research conducted by our peers."
Photo of last year's Day of Research. Credit: Alex Kong.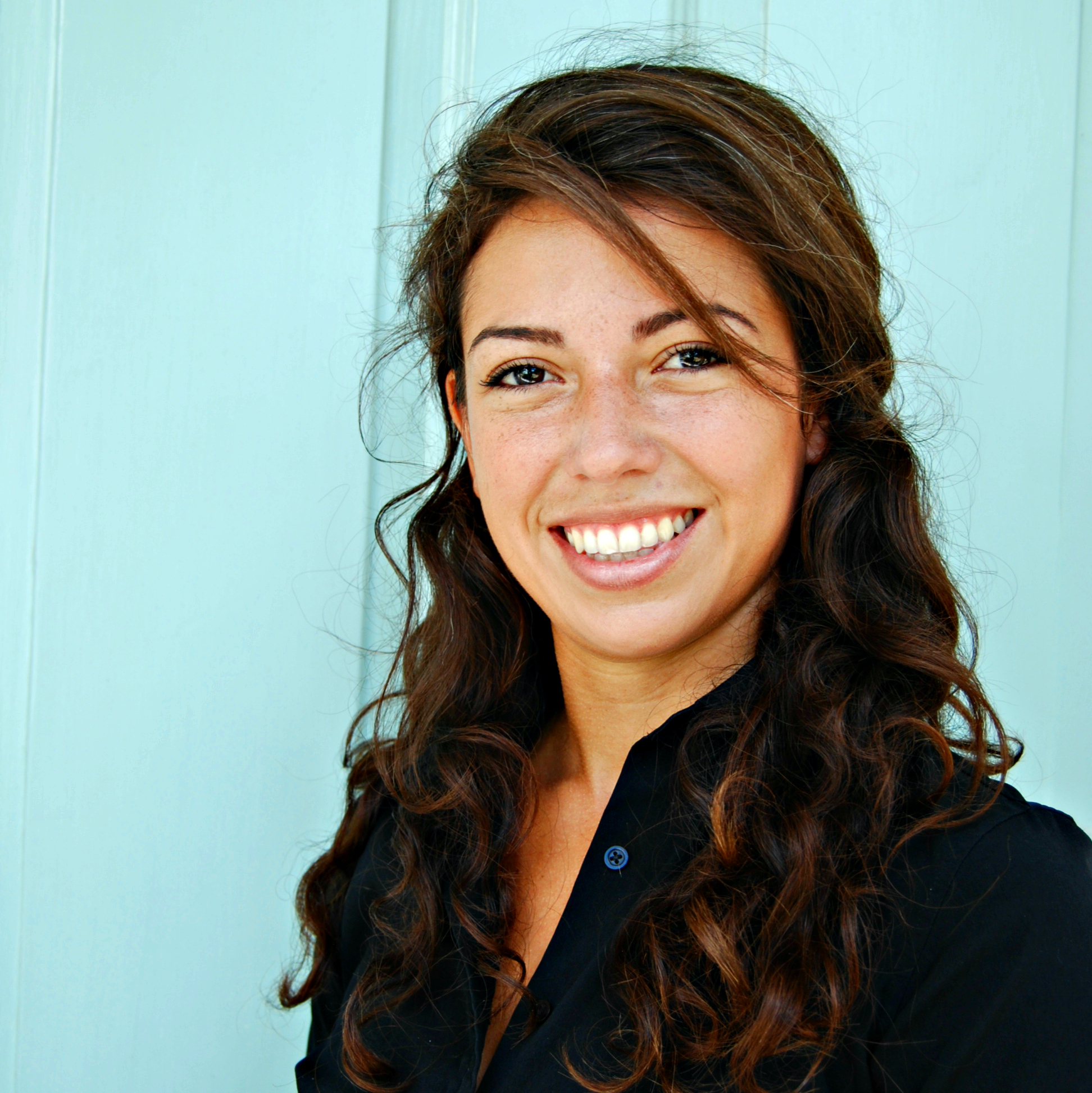 Miriam Alvarado
Alumni
United States
2016 PhD Medical Science@MRC Epidemiology Unit
Robinson College
Originally from California, I have been lucky enough to spend the last three years in Barbados studying physical activity and health disparities. I originally came to the Caribbean as a Fulbright Fellow, and was later affiliated with the University of the West Indies, Cavehill. The government of Barbados has recently passed a sugar-sweetened beverage tax and I am excited to focus my PhD with the MRC Epidemiology Unit on a multi-faceted evaluation of this tax. As so many countries around the world face growing concerns around obesity, diabetes and other related conditions, it is important for us to understand which policy tools are effective at addressing these issues at a population level. Before coming to Barbados, I was a Post Bachelor Fellow at the Institute of Health Metrics and Evaluation and focused on the Global Burden of Disease and social determinants of health. I received my MPH from the University of Washington, and have a BA in Economics and Development Studies from the University of California, Berkeley. It is an incredible honor to join the Gates Cambridge community, and I am looking forward to being part of and contributing to such a diverse and committed group of scholars.
Previous Education
University of Washington
University of California, Berkeley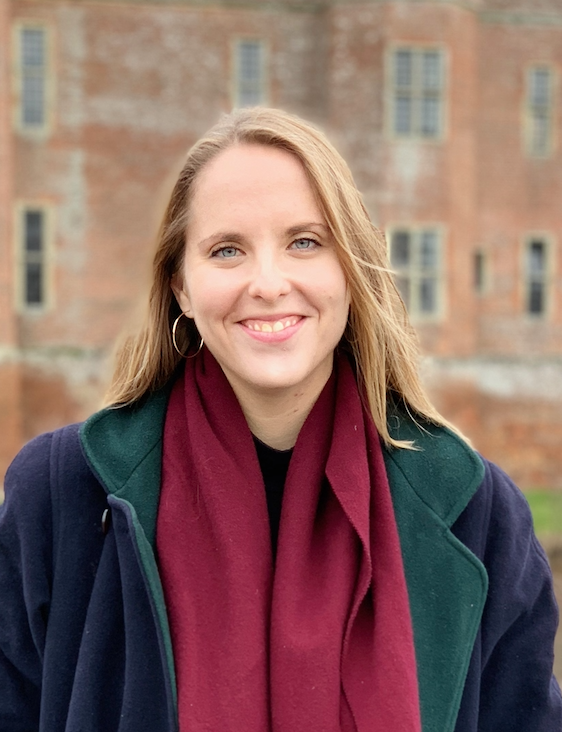 Rebecca Love
Alumni
Canada
2015 PhD Medical Science @ MRC Epidem
King's College
Previous Education
Queen's University
University of Oxford
Alex Wood
Alumni
Australia
2015 PhD Medicine
Emmanuel College
Previous Education
University of Western Australia

Thandeka Cochrane
Alumni
South Africa
2015 PhD Social Anthropology
Magdalene College
Born in Cape Town to a South African father and a German mother, I have always been deeply aware of how culture affects the way in which we think and value knowledge. Throughout my undergraduate degree at the University of Cape Town I was drawn to exploring the ways knowledge is deeply implicated in relations of power, where certain knowledges and ways of knowing are privileged over others and the impact this has on addressing questions of inequality and social injustice. As a Commonwealth Scholar at doing an MPhil in Intellectual History at Cambridge, I explored the ways in which Scottish Enlightenment thought impacted upon narratives around slavery and emancipation in nineteenth century South Africa. After completing my Cambridge MPhil, I decided to shift my focus from history to anthropology, with the desire to be involved in more engaged academia. For my MSc in Social Anthropology at the University of Amsterdam I conducted three months fieldwork in Malawi studying Early Childhood Development (ECD) centres in rural villages and the ways in which these centres are embedded in asymmetrical power/knowledge relations which privilege outside and 'expert' knowledge above that of the community. During my PhD at Cambridge I hope to further explore the ways in which unequal power/knowledge constructions are embedded in 'development' focused literacy projects, by examining the import of children's fantasy and fairytale literature into rural communities and the asymmetrical relations of power within which these are embedded.
Previous Education
University of Amsterdam
University of Cambridge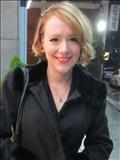 Jacqueline Davis
Alumni
Australia
2014 PhD Psychology
Clare College
I come from a sub-tropical Australian city, and have strong family ties to rural and outback Australia. Having always lived in a relatively remote area, I am looking forward to the stimulation and connectedness of Cambridge. My interest in human systems and psychology was developed over a series of research projects looking at human interaction from a variety of perspectives, including criminology, developmental psychology, human behavioural ecology, conservation psychology, and cross-cultural behavioural economics. Volunteering in a women's legal aid centre inspired my passion for gender equality and interest in gender development. During my PhD I hope to learn about cross-cultural differences in gender development, and male and female societal roles, through fieldwork in a remote Pacific Island community. I am hugely excited to have this wonderful opportunity to learn and grow as part of the Gates Cambridge community.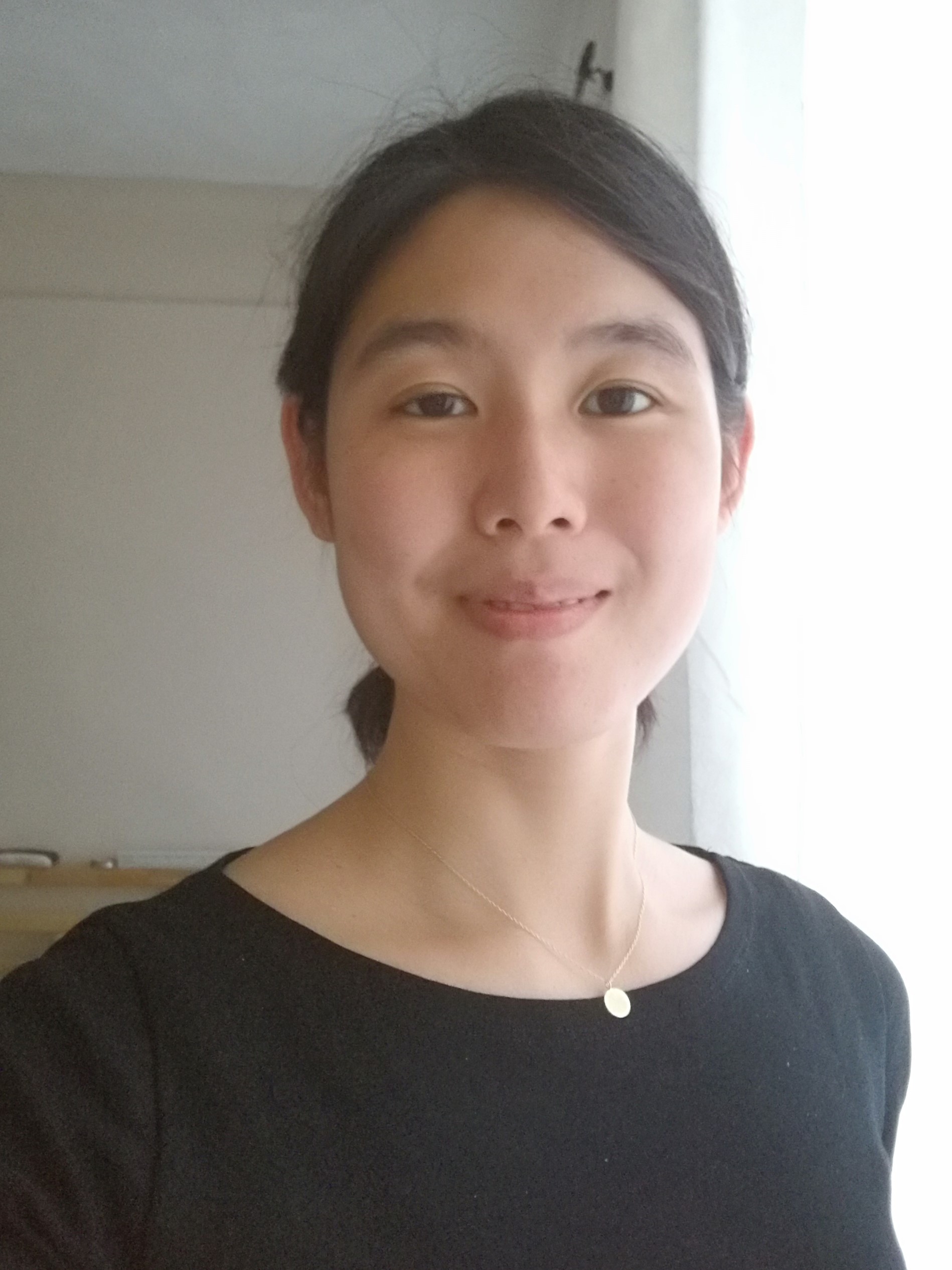 Erica Cao
Alumni
United States
2013 MPhil Music Studies
2017 PhD Music
Clare College
Erica Cao joined the Gates Cambridge community and began her PhD in Music in 2017. Her research interests are in the arts, health, and civil society. At the Cambridge Center for Music and Science, her PhD project is on the impact of music-making on civic engagement and social connectedness. She conducts field research through Humans in Harmony, a nonprofit organization which links students and community members to write collaborative and personalized songs. Before starting her PhD, she studied Psychology and Music Performance at Princeton University (BA), Music Studies at Cambridge (MPhil), and medicine at Columbia University College of Physicians and Surgeons.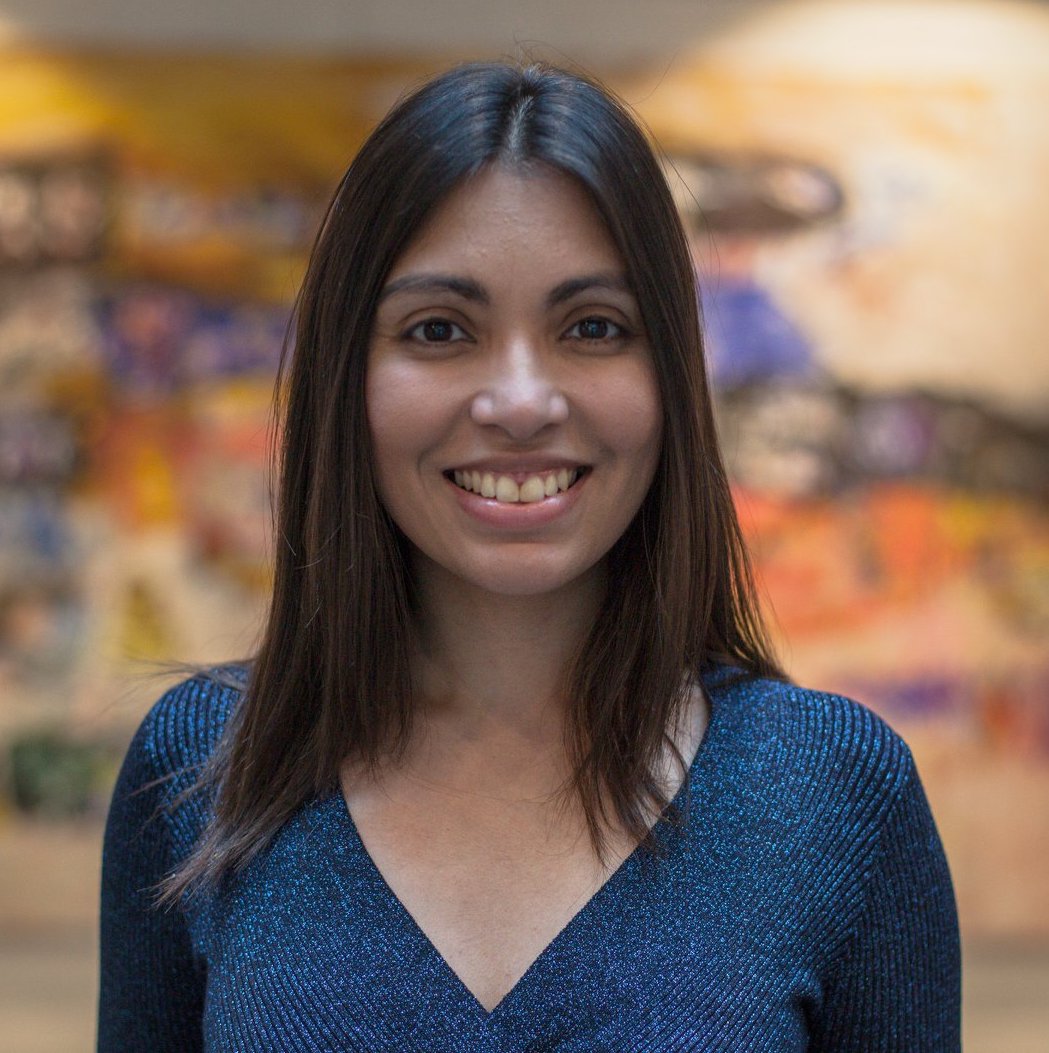 Sharmila Parmanand
Alumni
Philippines
2016 PhD Multi-disciplin Gender Studies
Homerton College
My research projects interrogate how development and state interventions targeted at women in the global south reflect and shape their lived realities, with a focus on gender and international development, the politics of knowledge production, and feminist entanglements with the state on issues of human rights and women's precarious labour.
Previous Education
University of Melbourne
Ateneo de Manila University

Cassi Henderson
Alumni
United States
2015 PhD Chemical Engineering
Queens' College
With a background in biomedical engineering and product design, I am passionate about harnessing engineering advancements for the improvement of health. My research is focused on innovative solutions for the manufacture of affordable medical technology with an emphasis on local production in resource limited settings. In the future, I hope to continue to facilitate the transfer of the scientific developments in academic research into technology that increases accessibility to healthcare.
Previous Education
University of Pennsylvania
University of Cambridge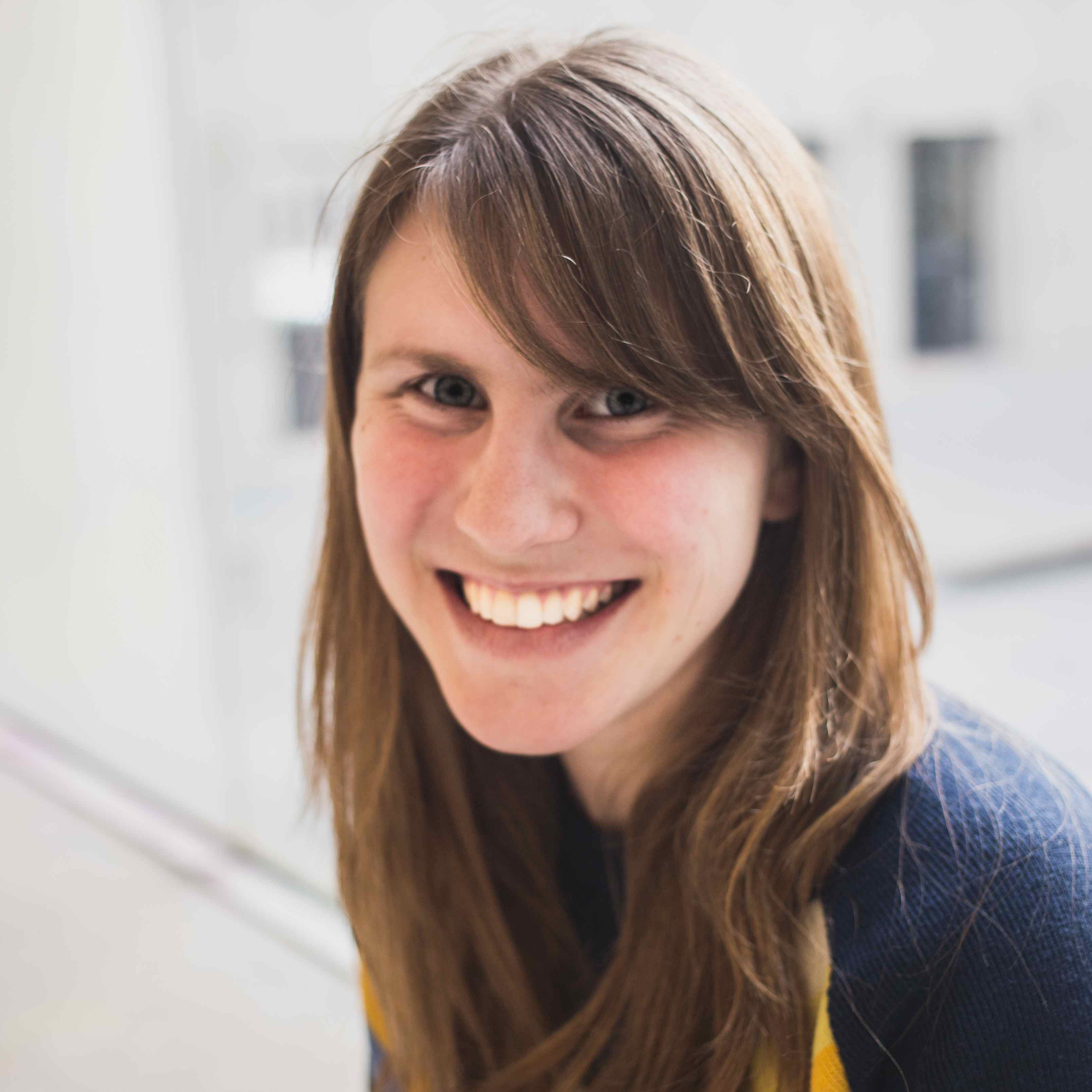 Michelle Teplensky
Alumni
United States
2014 PhD Chemical Engineering
Downing College
My passion for chemical engineering has led me to the interdisciplinary field of drug delivery and nano-based medicines. While completing a B.S. in Chemical-Biological Engineering at MIT, I had the incredible opportunity to research a variety of chemical engineering applications, including enzyme engineering, biomaterials, and nanotherapeutics. These experiences, and my internships in industry, have given me a holistic view of the field and sparked my curiosity to address it further. At Cambridge, for my PhD Chemical Engineering, I pursued a project that combined novel technologies in engineering, biotech, materials science, and biopharmaceuticals, to address the existent global problem of treating debilitating diseases with a more effective drug delivery using Metal-Organic Frameworks (MOFs). The relationships, knowledge, and technical skillset I gained at Cambridge, through the opportunity from the Gates Cambridge Scholarship, have been influential in building my career as a nanomedical researcher and driver of the commercialisation of new therapies.
I worked as a postdoctoral fellow at Northwestern University, synthesizing 3D nanoscale architectures called spherical nucleic acids (SNAs) to provide kinetic control and delivery of vaccine components (stimulant and target molecules) as a potent immunotherapy. I applied this system to various diseases (including cancer and infectious disease) to analyze efficacy in helping develop immunity.
Now, as a professor at Boston University, I lead a research group working to use nanomaterials design to improve the efficacy of immunotherapies through programmed immune activity.
Previous Education
Massachusetts Institute of Technology B.S. Chemical-Biological Engineering 2014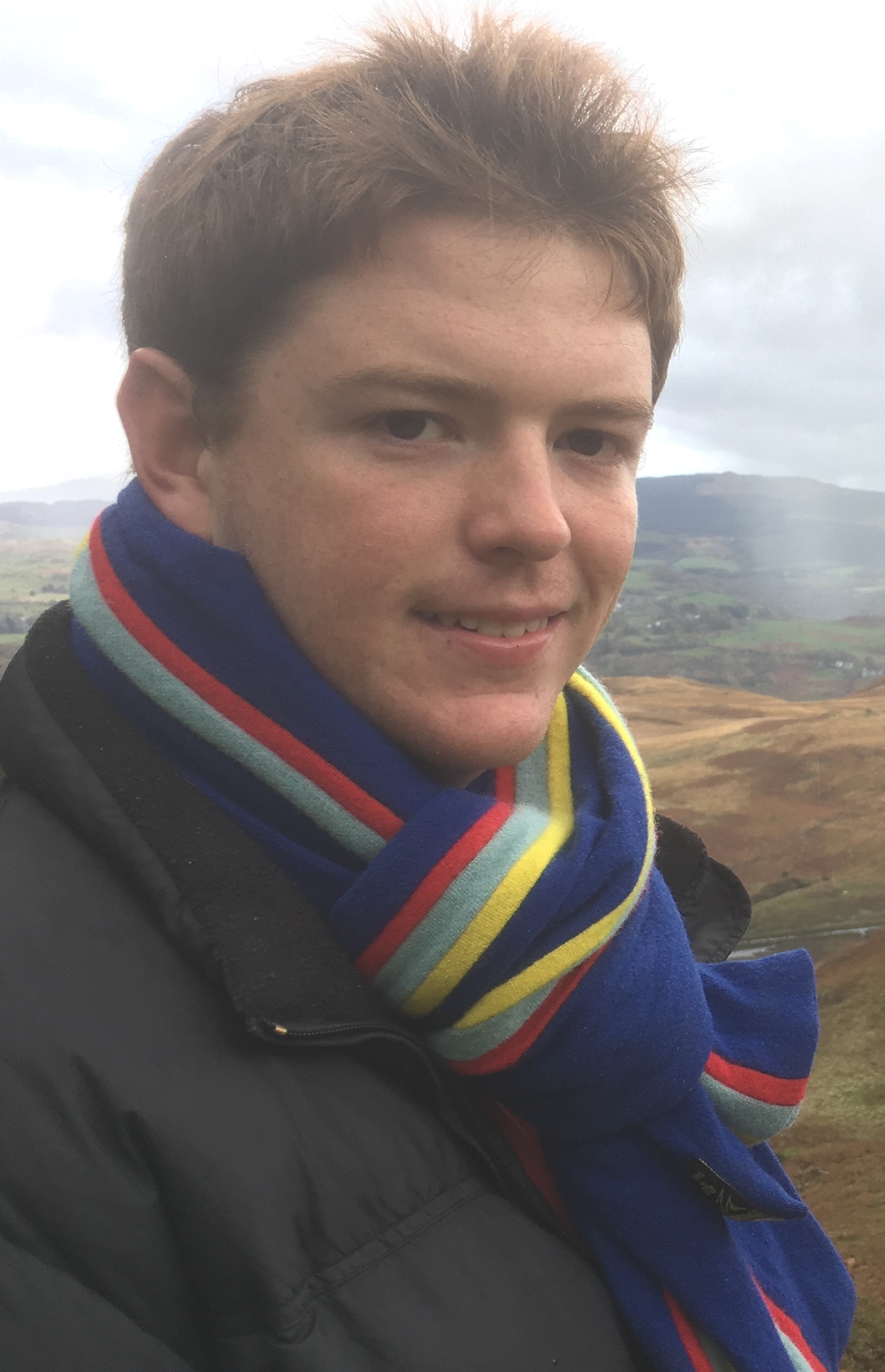 Ben Geytenbeek
Alumni
Australia
2016 PhD Physics
Darwin College
I grew up in the Adelaide Hills in South Australia. At high school, I became involved with my local observatory. There, I began to realise my passion for trying to understand the mysteries of the universe; what is the universe made of, and how did it come to be today? As an undergraduate, I studied a Bachelor of Science (Advanced) with Honours, majoring in Physics at the University of Adelaide. In my final year project, I investigated the effect of dark matter in the sun. I have also been passionately involved in initiatives aimed at improving the lives of university students, such as the Adelaide University Sciences Association, and the Australian Government Office of Learning and Teaching.My goal at Cambridge is to help shed more light on the contemporary problems in theoretical physics. In particular, I will be investigating extensions to the Standard Model of particle physics to explain phenomena such as gravity and dark matter. Through experiments like the Large Hadron Collider and astrophysical and cosmological observations, we can probe for new physics that will provide deeper understanding of our universe and drive technological innovation for generations to come. The Gates Cambridge scholarship will enable me to be at the forefront of groundbreaking research such that I can make a valuable contribution to the knowledge of humankind.
Previous Education
University of Exeter
University of Adelaide
Nathan Hawkins
Alumni
New Zealand
2016 MPhil Philosophy
2017 PhD Philosophy
Gonville and Caius College
'What is truth?' Pontius Pilate (John 18:38)
It's an old question. But one that has taken on new importance in an age increasingly labelled 'post-truth'. One core part of the question is what determines truth. Some claim that truth is a subjective notion, perhaps determined by an individual's perspective. Others think truth is objective, determined by the configuration of the world. Each approach raises more questions. How does an individual's perspective/the world determine what is true? Are there really two notions here that have become confused, or is only one plausible? It also seems difficult to see how either approach explains mathematical truths such as 2+2=4.
My PhD thesis studies the concept of truth. In particular, the way the notion was understood by German mathematician-cum-philosopher Gottlob Frege. Frege holds a unique perspective on truth. He claims that truth is indefinable. And yet he also holds that it is a substantial notion that grounds all factual claims. This gives him a unique perspective on the role of logic. While science studies truths, logic studies truth itself. For logic describes the laws of truth, which are the laws by which we reason. So logic, for Frege, is the fundamental science.
This suggests a middle road. Perhaps truth resides (first and foremost) in the inter-subjective experience of correct thinking. In the law-like principles of valid reasoning. 2+2=4 is true, not because the world is arranged a certain way, nor because we have collectively or individually decided to treat this claim as true, but because we cannot reason that it is false. It is true because it is an absolute inter-subjective fact. Truth is a notion grounded in the interaction between thinking subject(s) and thought about object(s).
(While in New Zealand, I studied a BA with a double major in Philosophy and Mathematics, as well as an MA Philosophy. Since arriving in Cambridge I have completed an MPhil in Philosophy (also as a Gates scholar) and am now engaged in a PhD.)
Previous Education
Massey University
University of Cambridge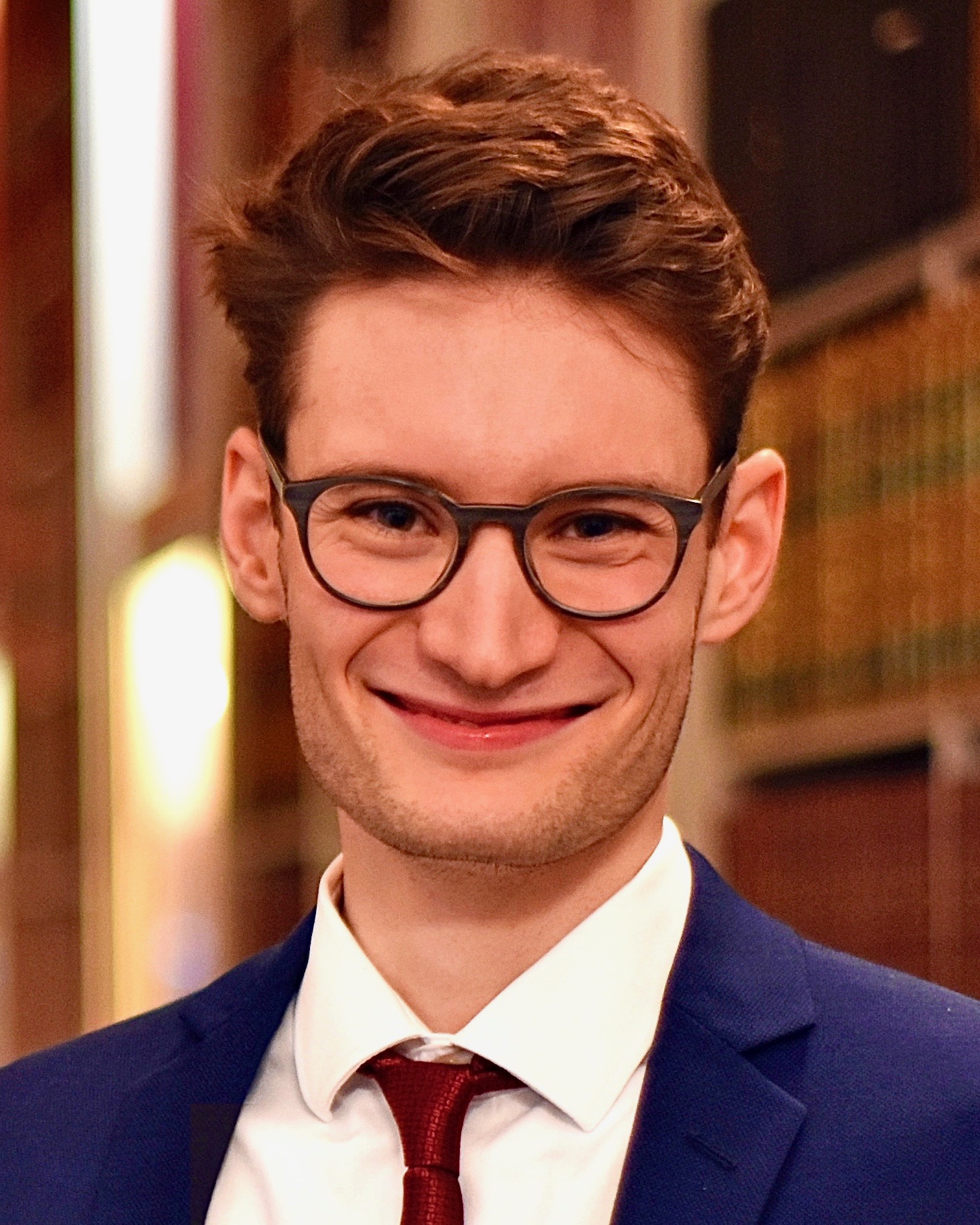 Andre Holzer
Alumni
Germany
2016 PhD Plant Sciences
Christ's College
Summary biography:
Andre completed a BSc degree in Molecular Biotechnology before he focused towards computational biology during his MSc. After graduating from Heidelberg University in 2017, he started his PhD at Cambridge where his research is investigating open questions in the evolution of B vitamin dependencies, microbial interactions as well as the role of transposable elements in algae by applying multi-genomic approaches. In parallel, he is co-leader of the citizen science project PuntSeq (www.puntseq.co.uk) which is employing novel real-time DNA sequencing to monitor microbial composition of freshwater sources. Andre became a Gates Cambridge Scholar in 2016.
Philosophy & Research:
Our world is facing many threats including pollution, climate change, world hunger, etc.. It is my conviction that decisive action must be taken by us in order to influence how the world will change and to provide an acceptable future for our descendants. Thus, I understand my passion in natural sciences as a mission to understand nature's bigger concepts, to develop new techniques and helpful applications that will improve the future. I was born in a small town in Germany and ever since grammar school I feel a strong interest in natural sciences. As a BSc and MSc student studying Molecular Biotechnology at Heidelberg University, I gained profound education in the fields of modern life sciences and obtained intensive research experiences in the interdisciplinary areas of bioinformatics, biophysics and drug discovery. I joined many international labs and conducted diverse studies covering topics such as optical nanoscopy, cancer research, bacterial signalling and algal ecology. Subsequent to our recent discovery of vitamin B12 remodelling in algae, my PhD at Cambridge will continue existing work on algal-bacterial interaction. My dissertation aims to significantly improve the understanding of algal metabolism and bacterial signalling in order to gain fundamental insights in B12 cycling, algal-bacterial symbiosis and complex microbial ecosystems which is essential for many biotechnological purposes such as the production of renewable energy sources or B12 supplying medicine.
Previous Education
University of Heidelberg
Links
https://www.plantsci.cam.ac.uk/directory/holzer-andre
https://www.facebook.com/AndreHolzerGates
https://www.linkedin.com/in/andre-holzer-gatescambridge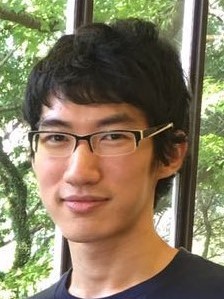 Yui Chim Lo
Alumni
Hong Kong
2017 MPhil Asian and Middle Eastern Studies
Hughes Hall
Anyone who tries to walk on a single leg is sure to stumble, but walking on the two legs of academic studies and societal service enables me to stride forward. Studying History and Chinese at the University of Hong Kong, my undergraduate research deals with the Sino-British negotiations over the future of Hong Kong, an event with profound implications for the lives of generations of Hong Kong people. By using recently declassified British government records, I challenge existing claims regarding the roles of the Governor of Hong Kong and local elites in the fateful negotiations of the 1980s. I have also worked on a public history project to preserve and publicise knowledge about the declining local fishing industry, and have assisted underprivileged children in their studies as a voluntary teacher. In the MPhil Chinese Studies at Cambridge, I will research the history of Hong Kong-Commonwealth relations, thus adding a special perspective to the fields of Hong Kong's and China's foreign relations. I hope to help Hong Kong citizens understand their past and their identities, generate ideas for the future of our city, and encourage my future students to realise their potential and work for the benefit of others. It is definitely my honour to be a member of the Gates Cambridge community. I believe the common experience shared with my peers in the Gates community will empower us to serve people in need with greater ability and commitment.
Previous Education
University of Hong Kong
Alice Musabende
Alumni
Rwanda
2016 PhD Politics & International Stud
Murray Edwards College (New Hall)
I was born and raised in Rwanda, and when I was 14 years old my family was killed during the Rwandan genocide against the Tutsis of 1994. Although I was too young to understand its roots, this tragedy would forever shatter my life and shape the person I would become. I graduated from Rwanda's first School of Journalism and I hold a Master's in Journalism from Carleton University. I have worked as a journalist in Canada's major news organizations. I am currently completing a Master's in International Development Studies from Dalhousie University and have previously worked as an international development worker in Rwanda. At Cambridge, I will be researching further the dynamics of peacebuilding in the context of post-conflict countries in the Great Lakes of Africa, by investigating ways through which international organizations navigate the normative crosscurrents that come with peacebuilding. Centered around the issues of democratization and democratic recognition, this research seeks to explore how international actors respond to post-conflict countries when they express a strong wish to articulate the agenda, the levers they have as well as ways in which they use them. Ultimately, I seek to contribute my perspectives as an African scholar to a better understanding of peacebuilding on the continent and in the world.
Previous Education
Carleton University
Université Nationale du Rwanda
Dalhousie University

Annika Pecchia-Bekkum
Alumni
United States
2014 PhD Medicine
Pembroke College
In all but birthplace, I'm effectively a Salt Lake City, Utah native, but somehow managed to avoid becoming an avid skier. I started college a little early at Salt Lake Community College, then transferred to the University of Utah where I graduated with honors degrees in both Chemistry and English. I graduated with a Master's degree in Chemistry also at the University of Utah. At Cambridge, I am working with Drs. K.G.C. Smith and Paul Lyons in the Cambridge Institute for Medical Research. After my time at Cambridge, I plan on completing postdoctorate research and then attending medical school. Ultimately, I wish to specialise in paediatric immunology and treat patients as well as conduct research.
Colleen Rollins
Alumni
Canada
2017 PhD Psychiatry
Darwin College
Experiences with the lived effects of psychiatric and neurodegenerative illnesses have largely shaped my curiosity to understand the intricacies of the human brain and aspiration to help those who suffer from insults to its fragility. As an undergraduate student at McGill University majoring in Neuroscience, I became involved in research ranging from brain plasticity, to Alzheimer's disease, to computational genetics, to factors influencing the etiology of schizophrenia. Particularly, I developed an interest in using computational tools to characterize and quantify alterations in brain anatomy related to different disorders of the brain. At Cambridge, I will pursue a PhD in Psychiatry, with a focus on using a multimodal approach combining brain structural and functional data and cognitive measures to explore the neural mechanisms for the manifestation of hallucinations in schizophrenia. An understanding of the phenomenon of hallucinations has far-reaching implications for treatment strategies, commonalities between disorders, and insights into the nature of consciousness. Due to the inseparable integration of clinical observations and scientific questions, I ultimately hope to complete a medical degree after my PhD, with the overarching goal of translating neuroimaging findings into clinical practice. Academics aside, I practice acroyoga, rock climbing, and figure drawing. I'm humbled and excited to join this diverse community of scholars.
Previous Education
McGill University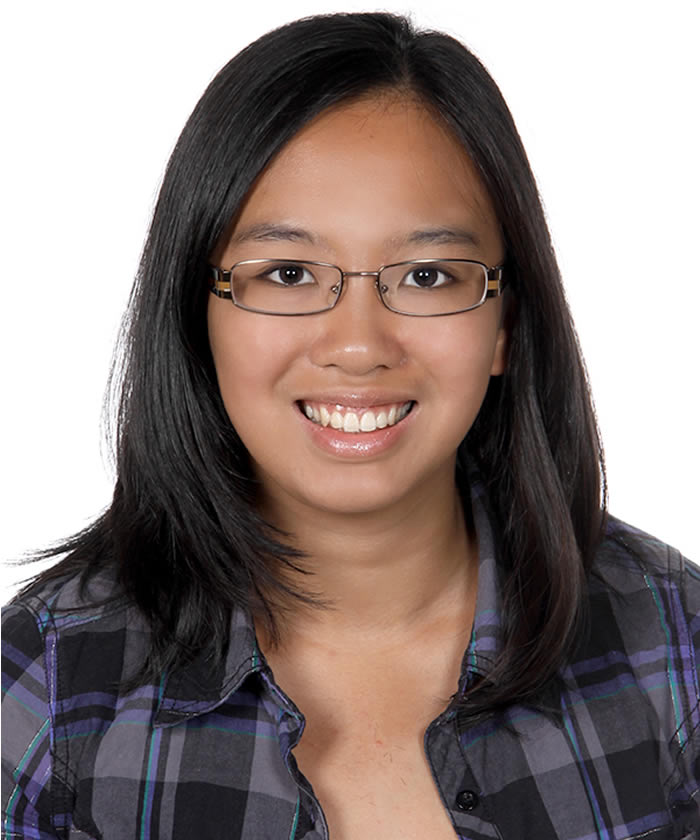 Jacqueline Siu
Alumni
Canada
2016 PhD Surgery
Churchill College
I grew up in North Vancouver, Canada and completed a BSc in Honours Microbiology & Immunology at the University of British Columbia in Vancouver. Having worked in a variety of immunology-related fields throughout my undergraduate degree, my fascination of our immune system and the potential of immunotherapeutics grew thanks to the mentorship of my supervisors. I am interested in understanding the complex interactions between our immune system and foreign agents like donor organs in order to design therapies that utilize our incredible defence system. For my PhD in Surgery, I will be investigating how mixed chimerism, or the coexistence of donor and recipient blood cells, can induce transplant tolerance between the host and recipient. This ability to induce tolerance could counteract the risk of organ rejection while eliminating the need for lifelong immunosuppression drugs. I hope my research contributes to future improvements in bone-marrow and solid-organ transplantations, and I look forward to joining the Cambridge and Gates community.
Previous Education
University of British Columbia

Margaret Comer
Alumni
United States
2015 PhD Archaeology
Jesus College
My research focuses on the heritage of mass repression, Soviet and post-Soviet memorialization and heritagization, grievability and memory, and contested memory. I am specifically interested in how post-repression societies variously portray suffering, loss, perpetration, and victimhood at sites associated with mass violence. The overarching goal is to analyze how the heritage of past violence can be instrumentalized in order to avoid reckoning with past violence and, further, how this heritage can be weaponized in order to further contemporary violence. My research interests also include preservation and tourism at sites of mass repression, materiality and memorialization, and heritage and climate change. My doctoral dissertation title was 'The Heritage of Repression: Memory, Commemoration, and Politics in Post-Soviet Russia'. It focused on changing patterns of commemoration and memorialization of Soviet repression at sites in Russia connected to the former gulag system and Great Terror, with a special focus on concepts of 'grievability' (as conceived by Judith Butler) and my complementary concept of 'blameability'. It also introduced a theoretical model for categorizing and thinking through heritage sites' representations of victims and perpetrators.
Previous Education
University of Cambridge
University of California, Berkeley
Anna Forringer-Beal
Alumni, Scholar
United States
2017 MPhil Multi-Disciplinary Gender Studies
2019 PhD Multi-disciplinary Gender Studies
Darwin College
After seeing firsthand how the law impacted the daily lives of women through the Undocumented Migration Project or on the National Human Trafficking Hotline, I felt compelled to study the construction of laws and the cultural attitudes which influence them. Through an MPhil in Gender Studies at Cambridge, I was able to explore how stereotypes about immigrants and sex workers impacted data gathering, victim assistance, and ultimately limited the scope of the UK Modern Slavery Act of 2015. I am humbled to be returning to the Gates Scholar's Community to expand this project through a PhD in Gender Studies. By constructing a genealogy of anti-trafficking law stretching back to the White Slave Panics of the late 1800's, I aim to show that anti-trafficking laws are currently constrained by xenophobic thought. It is my hope that this work will refocus anti-trafficking policy to human rights and survivor support as the most effective tools in combating trafficking. When not writing about human trafficking, I can be found baking, boxing, or fastidiously reorganizing my to-do lists.
Previous Education
University of Cambridge MPhil Gender Studies 2018
University of Michigan Bachelor of Arts Anthropology 2016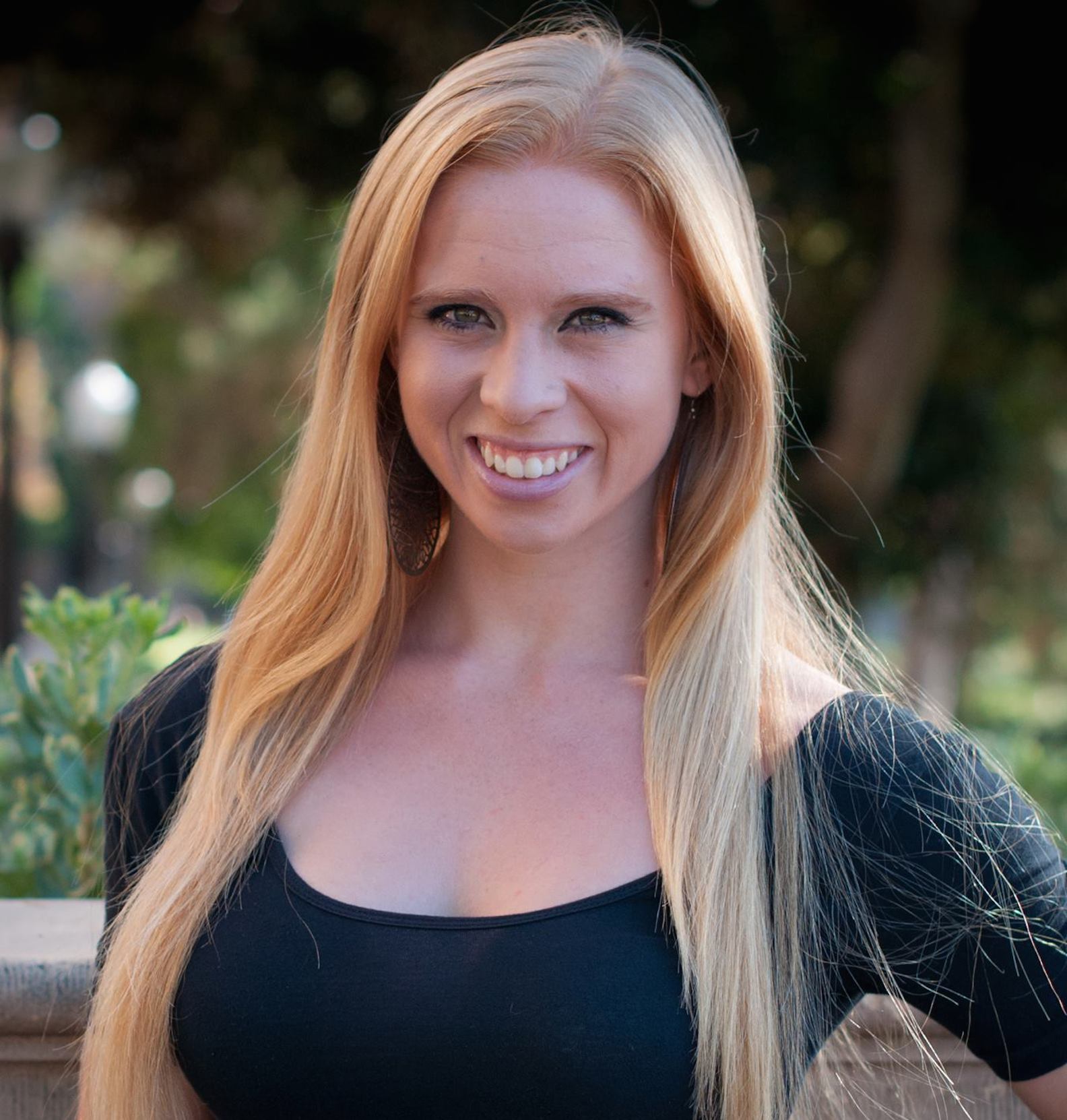 Sara Morrisset
Alumni
United States
2016 PhD Archaeology
St John's College
I am an archeologist interested in the arts and architecture of the cultures of Peru. It is through my personal experience as a classically trained artist that I became fascinated at how artifacts can express individual and cultural identity. The study of art and architecture of the past allows us the privilege to uncover information about forgotten peoples and cultures. This interest led me to pursue Bachelors degrees in both Art History and Anthropology at the University of California Los Angeles. My past research has pertained to the topics of agency, heritage, phenomenology, iconoclasm, ontology, gender, and materialization of ideology. My PhD research will serve to fill a lacuna in the knowledge of the Late Intermediate Period on the south coast of Peru and will shed light upon the shrouded origins of the Ica culture that lived in the region. This project will help to understand this understudied area of Peru and will ultimately serve as a collaborative project with the local population to preserve and display the artifacts in a local heritage museum.
Previous Education
University of California (Los Angeles)
University of Cambridge
Sampurna Chakrabarti
Alumni
India
2016 PhD Pharmacology
Corpus Christi College
Originally from India, I graduated in May 2016 with B.S. in Biological Sciences and B.A. in Psychology from The State University of New York at Buffalo, USA. For my PhD, I studied mechanisms of inflammatory knee pain in the lab of Dr. Ewan St. John Smith at the Department of Pharmacology. Currently I am a Alexander von Humboldt fellow researching how we perceive touch at the Max Delbrueck Center for Molecular Medicine in Berlin, Germany. I am also passionate about educational equality and hope to work with organizations around the world, especially in developing countries, to make quality education available to all. I am honoured and excited to become a member of the vibrant and compassionate Gates Cambridge community where scholars from across the world share the vision of making a difference in the world.
Previous Education
University at Buffalo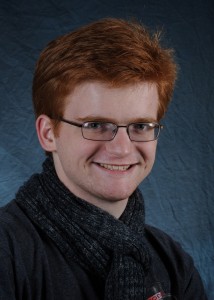 Matthew Leming
Alumni
United States
2016 PhD Psychiatry
Churchill College
I grew up in a Navy family, moving around five different states before attending high school. As a student in the 5-year Computer Science BS/MS program at the University of North Carolina at Chapel Hill (with a minor in Russian language!), I became interested in computational analysis of diffusion MRIs of the brain as a means of detecting neurological disorders. This research took me to laboratories in St. Petersburg and London, as well as many hours on Linux machines at the UNC medical school. At Cambridge, I will pursue a PhD in Psychiatry, modeling structural and functional MRI data in infants using a neural connectome. I hope to establish a practical and theoretical basis for a new approach to neural connectomes that focuses on analyzing circuitous connections in the brain, as a way to predict mental illness and neurological disorders in children. In the future, I would like to found a research-based company that develops diagnostic image analysis techniques, focusing on both developing this technology and delivering it to the hands of medical doctors that can use it to directly impact the lives of others.
Previous Education
University of North Carolina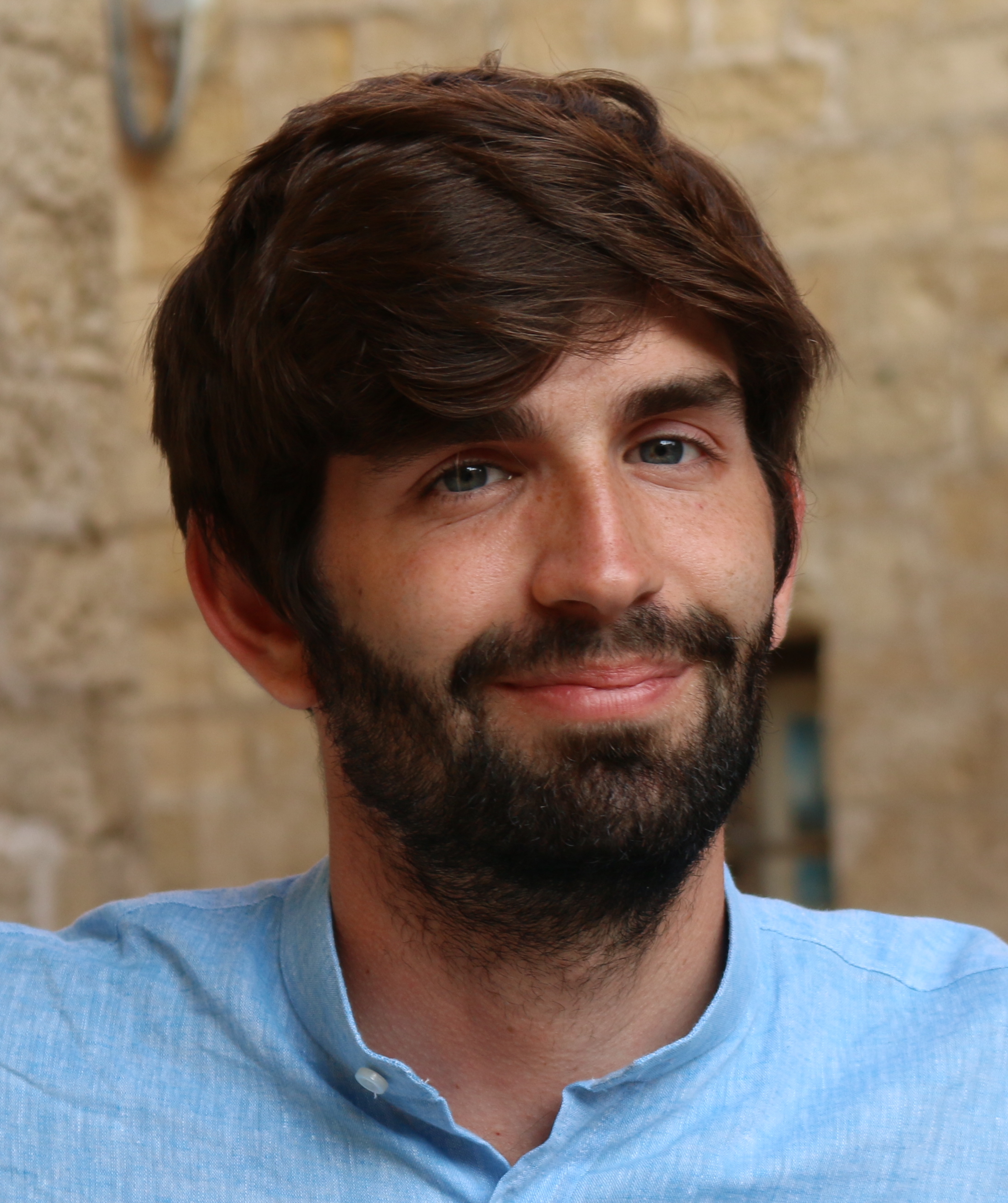 Maximilian Stammnitz
Alumni
Germany
2016 PhD Veterinary Medicine
Pembroke College
As a PhD student in the Transmissible Cancer Group of Dr. Elizabeth Murchison (2015 - 2020), I have worked on Transmissible Tasmanian Devil Facial Tumour Disease (DFTD) genetics through computational analyses of large-scale DNA and RNA sequencing data. I am now an EMBO fellow at the Centre for Genomic Regulation, Barcelona.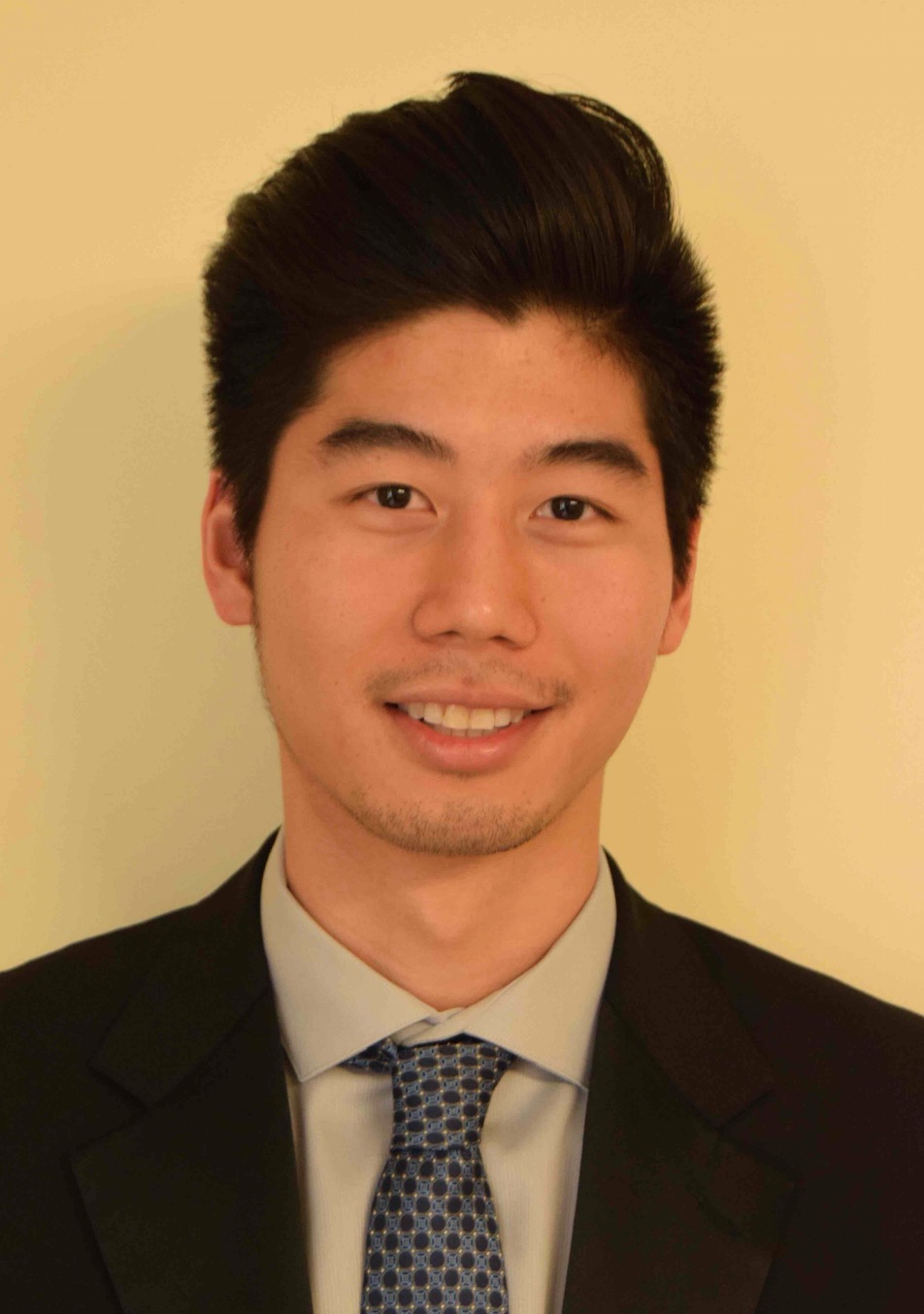 Joseph Wu
Alumni
United States
2016 PhD History + Philosophy of Sci
King's College
I grew up in southern California and attended Duke for my undergraduate studies. I started out in biology, researching the genetic regulation of skin cancer and spending my summers with kids affected by cancer. I transitioned to philosophy out of a desire to explore, not just the functioning of disease, but also the nature of our attempts to mitigate it. My PhD examined one such attempt, the early detection of cancer though screening, an issue that cuts across public health ethics, political philosophy, and philosophy of medicine. We can ask of screening: what are the benefits and harms, and how can we distribute them justly throughout the population? What sorts of ethical obligations shape how we communicate about cancer? What are the ultimate aims and limits of medicine? Answering these questions is central to developing ethically sound and effective health policies. Apart from research, I competed for the Cambridge University water polo team, and co-captained the team in 2016-2017. After Cambridge, I attended medical school at Brown, and am currently a Psychiatry resident at the Brigham and Women's Hospital / Harvard Medical School program.
Previous Education
Duke University
University of Cambridge