Ria Roy argues that it is important to change how we think about North Korea and understand how North Koreans view themselves.
Trying to understand North Korea can sometimes feel like walking through a dark tunnel with broken spectacles. Are we perhaps missing something in our approach?

Ria Roy
North Korea is one of those countries that we regularly read about in the headlines of newspapers. However, despite the numerous expert commentaries and analyses coming from all parts of the political spectrum, from conservatives to progressives, the enigmatic state always seems to beg more questions than are ever solved.
Despite the numerous attempts to explain North Korea and its behaviour which have been made both in academia and the media, the results still feel less than successful in elucidating the state behind its veil: where is it heading, what do its people think about the recent changes, and to what extent is the state willing to collaborate with the international community?
Trying to understand North Korea can sometimes feel like walking through a dark tunnel with broken spectacles. Are we perhaps missing something in our approach?
Many of the studies on North Korea so far has been carried out by scrutinising it from the outside. That is, scholars and media commentators share their views on what they think about the current situation, and provide different viewpoints concerning the regime grounded on qualitative and quantitative evidence, theories of international relations or satellite images, etc.
While such approaches are important, this tells us only one side of the story. What has sometimes been overlooked is not what we think, but what the regime and its people think about themselves. That is, what do ordinary North Koreans read in their daily lives and how does that shape their political views? What kind of concerns do North Korean publications, media and textbooks raise? What kind of ideal image does the state have of itself?
Ironically, one reason for overlooking the government publication was because many regard it as a state-sanctioned rhetoric. However, whether one regards it as a pro-Party view or otherwise, this is a valuable source of information precisely because it tells us the official views, or the imposed blueprint, of the state. Going through what ordinary people are exposed to and are required to read in North Korea is akin to placing a mirror in front of the North Korean state: we may not be able to go there, but we can at least see the blueprint of what the state purports to be.
Perhaps, the earlier approaches to North Korea were akin to a doughnut – we know how it looks like from the outside, but we have no idea what the centre looks like. What we need now, more than ever, is not an empty doughnut, but rather, a kaleidoscopic understanding of the state from the inside-out, tracing domestic debates and interpretations.
A more informed understanding of the past, I believe, is the key that will help us navigate the present.
Ria Roy [2017] is doing a PhD in Asian and Middle Eastern Studies.This article is in the current edition of The Scholar magazine. Picture credit of the statues of Kim Il Sung (1912-1994), on the left, and Kim Jong-il (1941/42-2011) on Mansu Hill in Pyongyang taken by J. A. de Roo.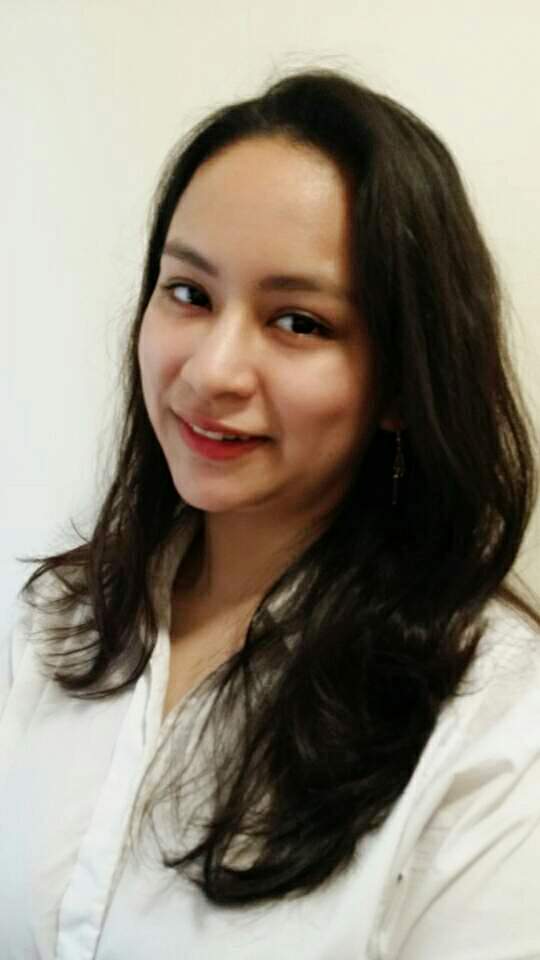 Ria Roy
Alumni
Korea, Republic of
2017 PhD Asian and Middle Eastern Studies
Selwyn College
I was born of an Indian father and a Korean mother in Seoul, Korea. I grew up in Korea speaking three languages -- Korean, English and Bengali -- and frequently visiting India. This experience exposed me to strikingly different cultures and styles of thought, but it also meant that, although I was a native Korean speaker imbued with Korean culture, I was able to look at my society as an outsider, making me sensitive to the role that representations of national identity play in politics. I then pursued my undergraduate studies at the School of International Liberal Studies, Waseda University, Japan. During this time, I not only learned Japanese, but also developed an academic interest in studying representations, North Korea, and East Asian history. I then studied for my MA at Harvard University (Regional Studies – East Asia), where I examined the interaction of aesthetics, politics, language and literature in North Korea, focusing on the funeral of the North Korean leader, Kim Jong-il. In my PhD at the University of Cambridge, I am eager to delve deeper into the question of the manufacture of charisma in North Korea and to trace its transformation from a state committed to Marxist-Leninist views to one that propagates a semi-mystical view of leadership. As a Gates Cambridge Scholar, I hope to put my work on political representations in North Korea and Asia into a broader context and so to help provide knowledge that could be used for the benefit of people everywhere.
Previous Education
Waseda University
Harvard University