The association between early childhood development (ECD) programmes and earning potential later in life is well documented.
A recent 20-year longitudinal study carried out in Jamaica, for instance, indicated that children on ECD programmes had better labour market outcomes in later life. Another study showed participation in preschool programmes had relatively large and enduring effects on school achievement and child well-being.
Given the potential for early intervention to play an important role in the socio-emotional and cognitive development of children it is a good time to reflect on what they could mean for the most disadvantaged areas of Europe like Romania.
UNICEF, in partnership with the World Bank, World Vision, NGOs, public authorities and research institutes has been a key pioneer of ECD interventions worldwide. Such interventions are generally carried out by community health workers (CHW) in close partnership with family doctors and combine both nutrition and stimulation programmes targeted at children aged 0-5 years.
Romania
Romania has one of the highest poverty rates in Europe and a growing young Roma population with a high risk of social exclusion.
In Romania people have much less access to family doctors than in the rest of the European Union – access per 100,000 inhabitants is much lower than the EU average (56.95 in Romania and 79.72 in the European Union, 2013). In some counties access is even lower. For instance, Bacau County has 1.6 times fewer doctors compared to the national average and access is also much lower in rural areas. In most cases family doctors are only available during regular working hours and there is little or no opportunity for families to access free primary care services at home, after hours or over the weekend. While CHW schemes can help boost access, they are available to less than a quarter of communities which don't have enough doctors.
Yet, despite the need, the demand for CHW services is low because there is limited awareness of them among community members and health care practitioners. Moreover, CHWs face difficulties reaching the most vulnerable communities, particularly in rural areas where they spend over 70% of their time in health centres rather than out in the community. Access to these services is impeded not only by geographical barriers but also by the limited availability of CHWs after hours or at weekends. Access is particularly challenging for large and vulnerable households living in peripheral villages, which lack access to frequent public transport. A single mother with two or three children may find it easier to self medicate or call an ambulance than to walk a couple of kilometres to get to the CHWs. Currently, Romania reports one of the highest rates of overuse of emergency services in Europe.
While ECD is a key component of the UNICEF CHW scheme worldwide, this is not the case in Romania. Most of the scheme's services are centred on a wide range of basic preventive services such as vaccination and hygiene campaigns and there is little awareness of few of the role of ECD interventions. The lack of proper equipment, training and incentives mean there is little or no change in behaviour and long-term health and development outcomes.
For instance, in Eastern European such as Serbia, Kosovo, Montenegro and Macedonia, disadvantaged groups generally lack access to proper ECD programmes which subsequently reflects in lower numerical literacy, socio-emotional, physical and learning potential compared to the general population. While limited data on ECD exists in Romania, overall disadvantaged children have high dropout rates for early years education and low educational outcomes compared to the general population.
Mapping services
To address the growing need for ECD services the public authorities in Romania have begun a mapping of healthcare and social services in two counties. However, there is much more that could be done, for instance: designing clearer activities, incentives or conditionality schemes at a household level and putting in place training schemes for CHW; increasing collaboration agreements with healthcare providers, school councillors and social assistants to facilitate the identification of children at risk and their monitoring; and establishing performance indicators linked to financial incentives for CHW to proactively visit families.
Questions remain, however, about whether such schemes can be rolled out nationally once more rigorous data is available regarding their cost-effectiveness and about what the role of NGOs which are already offering similar services should be. Another issue to consider is what the most sustainable models might be to finance such interventions and whether the European Commission can better support the financial sustainability and scaling up of such schemes given its official commitment to supporting them.
These are vital issues for the future and to ensure the most disadvantaged in Romania are able to break out of a cycle of poverty.
*Diana Pirjol [2011] did an MPhil in Public Health and is currently a consultant with IQVIA in the field of health. She previously worked for almost five years on health and social inclusion with the World Bank, WHO centres of expertise and other international organisations in the US, UK, the Netherlands, Belgium and Romania. Picture credit: Wiki commons and author eyeofcretzoo. Source: http://my.opera.com/eyeofcretzoo/albums/showpic.dml?album=3328032&picture=47335842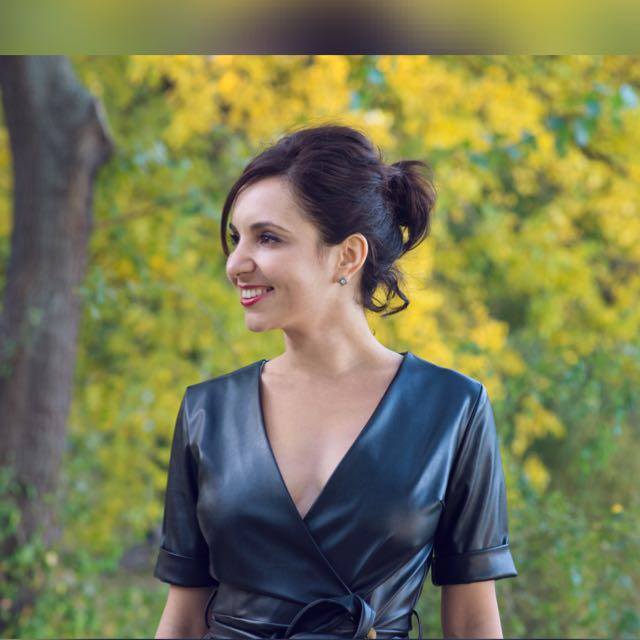 Diana Pirjol
Alumni
Romania
2011 MPhil Public Health
St Edmund's College
I pursued the Mphil in Epidemiology at Cambridge University as a Gates Scholar and I am now doing my MBA at CEU. I am an epidemiologist by training with extensive work experience with the pharmaceutical companies, IQVIA, the World Bank Group, CDC, patient organizations, and NGOs from the U.S., Eastern, and Western Europe.
In the past, I was a consultant with the World Bank Group, the world-leading development organization, and later with IQVIA, the world's leading pharmaceutical consulting firm. Overall, I have ten years of multidisciplinary project management, sales, and marketing experience in the pharmaceutical and healthcare fields. I was in charge of leading product development from its official launch to exiting the market. Specialties: strategy development, project management, stakeholder management, financial analysis.
Links
https://www.hdigr.com
https://www.linkedin.com/in/diana-pirjol-31725816