The last week has seen huge climate change protests around the world. To tackle the causes of climate change requires system-wide change in our most polluting industries. According to Nature, the global food system accounts for up to one-third of human-caused greenhouse gas emissions. The food system needs reinventing, and that is what we are trying to do through a new three-pronged initiative which we hope will provide a model for others.
The Cambridge Food Hub, which started trading this month, involves redesigning the system to reduce food-related emissions, while tackling food waste and food poverty. Its aim is to create a new food system by providing food businesses with the digital and physical infrastructure they need to trade directly and the flexibility to ensure that no food that enters the system winds up wasted.
The Food Hub consists of an online trading platform that allows local food businesses to trade directly with one another; a fleet of electric delivery vehicles to deliver the goods; and incubation for food start-ups that provides access to low-cost commercial kitchens and local produce traded through the Food Hub.
The individual components of the Food Hub are already in existence. Cambridge Food Hub's technology partner, the Open Food Network, is an open-source software platform that digitally connects food sellers and buyers. There are environmentally friendly delivery companies, such as the Cambridge Organic Food Company, that bring customers local sustainable produce. And incubator kitchens, which provide affordable commercial kitchen space to start-ups, are established in the US and expanding in the UK, with Mission Kitchen set to open in London. What sets Cambridge Food Hub apart, however, is that it brings these three streams together into one food ecosystem, creating a system where the whole is greater than the sum of its parts.
Building a local food ecosystem addresses three critical failures in the current food system. First, it provides connections between growers and a variety of buyers with different levels of flexibility in their demand to help prevent systematic food waste. For example, last year a local grower was producing lettuce for a supermarket chain. The supermarket overestimated their need by 100,000 heads of lettuce. The local grower did not have a buyer for the unwanted inventory, and without a buyer, couldn't afford the costs of harvesting; the 100,000 heads of lettuce were left to rot in the field.
Unfortunately, this story is not unique – waste is a regular feature of the current food system. The Food Hub, however, provides a release valve for that kind of extra inventory. It can be sold at a reduced price to parts of the local ecosystem that have less stringent inventory requirements, like the start-ups in the incubator kitchens, or local soup kitchens. This slashes food waste, ensuring that all the food entering the system finds good use.
This ability to offer fresh local food at reduced prices represents a fix to a second critical failure in today's food system: healthy, sustainably grown food can often be more expensive than unhealthy food that's bad for the environment. By guaranteeing local growers a market for their extra inventory and providing the necessary distribution services, the Food Hub ensures that healthy, local food is available to people across a variety of income levels. This helps address health inequality and food poverty.
*Amarynth Sichel [2017] did an MPhil in Planning, Growth, and Regeneration and is currently a Research Assistant in the Department of Land Economy where she works on the project, "Future Cities in the Making – Overcoming barriers to information modelling in socially responsible cities", funded by the Centre for Digital Built Britain. She is part of the Cambridge Food Hub team. Picture supplied by Cambridge Food Hub.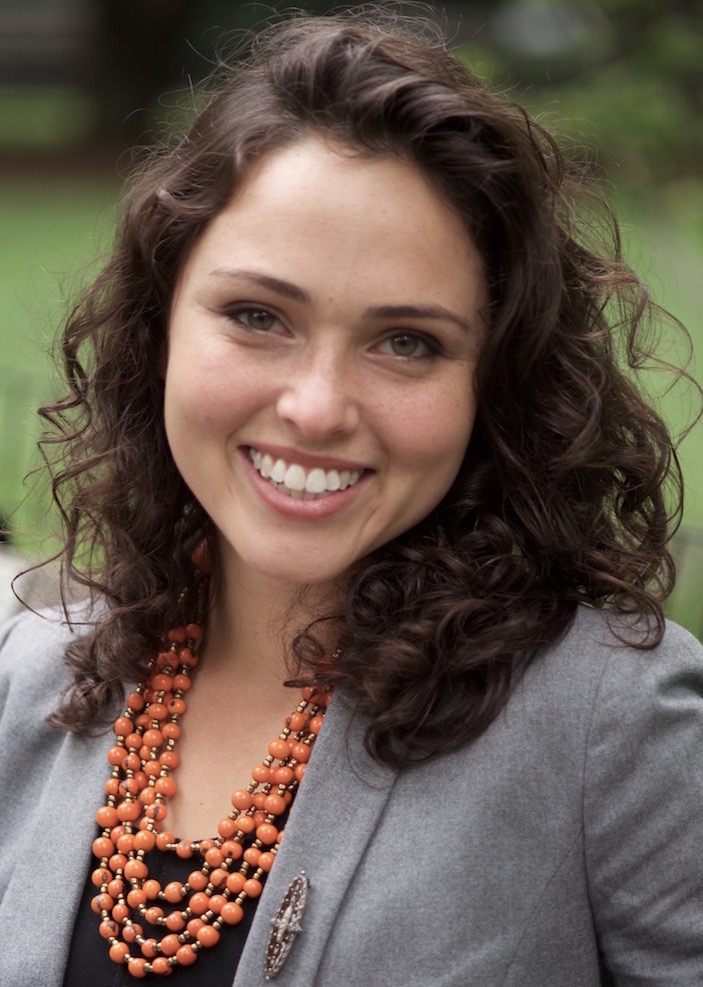 Amarynth Sichel
Alumni
United States
2017 MPhil Planning, Growth, and Regeneration
Clare College
Amarynth is a researcher at the University of Cambridge, focused on the future of cities. Her experience spans the public and private sectors, and includes consulting in government relations and public policy in the US, and work for Seoul Metropolitan Government in South Korea as a Luce Scholar. Amarynth's focus areas include sustainable city systems, affordable housing, and systemic inequality. Amarynth has an MPhil in Planning Growth and Regeneration from Cambridge University where she was a Gates Scholar and graduated with merit, and a BA, summa cum laude, from Barnard College, Columbia University.
Previous Education
Barnard College