An event this week will aim to break down the binary division between arts research and practice.
A Gates Cambridge Scholar is co-organising a series of arts-based research performances with the aim of breaking down divisions between arts research and practice.
Afrodita Nikolova [2014] is co-organiser of the Arts Kaleidoscope event with Ana Mocanu and Prita Kalyansundaram at the University of Cambridge's Faculty of Education. The event, entitled Mind the Gap: Bridging Theory and Practice in Educational Research, takes place at the Faculty of Education on 27th May. Arts-based performance research is at the cutting edge of attempts to challenge the binary between practice and research in the arts.
The event aims to show how arts practice, such as poetry, visual art and film, performance, theatre, dance, narrative inquiry and music, can be used as research methods. Performances include an intercultural poetry and music collaboration and an example of spoken word poetry illuminating concepts from research in the natural sciences as well as an interactive space for the audience to explore the use of poetry as a research method.
The event also features Gates Cambridge Scholar Aya Waller-Bey [2015, MPhil Education] who will perform a letter to hip hop. Her research focuses on the ways Hip-Hop can be used to increase the pedagogical opportunities in education. She says: "By challenging traditional views of what is worthy of study in the academy, we increase opportunities for cultural exchange and allow marginalised voices and communities to be heard in the classroom."
Afrodita will perform reflexive spoken word poetry which aims to hone the researcher's reflexivity, challenge and reframe assumptions and move towards a more just and ethical approach to research. For her PhD she is developing, implementing and evaluating a Spoken Word Poetry Programme to explore issues around young offenders' identity development.
Partly supported by funding from the Gates Cambridge Trust, it continues the tradition of Arts Kaleidoscope started by Professor Pam Burnard as well as building on work done this year in the Gates Method in Madness: Arts Methodologies for Sharing research discussion group. The group, co-convened with Gates Cambridge Scholar Asiya Islam, has explored questions such as can you really dance your research project or thesis and could you paint it or write fiction about your fieldwork. It has been a forum for scholars to share their experiences of using arts methodologies in social and natural sciences and humanities and to discuss the benefits and challenges of sharing research through the arts.
*The event takes place on 27th May from 11.45am-12.45pm and is open to all students. RSVP to pk431@cam.ac.uk. Picture credit: Lauryn Hill courtesy of Wiki Commons.

Afrodita Nikolova
Alumni
North Macedonia
2014 PhD Education
Wolfson College
As ethnically Aromanian poet I am interested in the "personal" and the "social" in poetry, what Carolyn Forché called "poetry of witness". This shaped my work as English lecturer as well as creative writing programme director and workshop facilitator with youth in diverse learning settings. When my poetry pamphlet "Omaynina" earned the national award "Lesnovski Dzvona", I co-founded the literary magazine "Sh". I felt I was thrown into the Macedonian literary scene with the joy and caution of a child jumping on a trampoline. Doing journalism, educational projects for the NGO "Izlez", I was awarded a scholarship for a Balkan ethnic tensions seminar, Sarajevo. During the MPhil project I explored readers' aesthetic and cultural responses to Shakespeare's The Merchant of Venice and the role of literature in social justice. Expanding my knowledge in the field of the arts practices in the criminal justice system, for my PhD I am working on the arts-based design, delivery and evaluation of a new participatory Spoken Word Poetry Programme (SWPP) for self-development through creative engagement and performance together with young people, the staff and artists/educators in a Macedonian prison.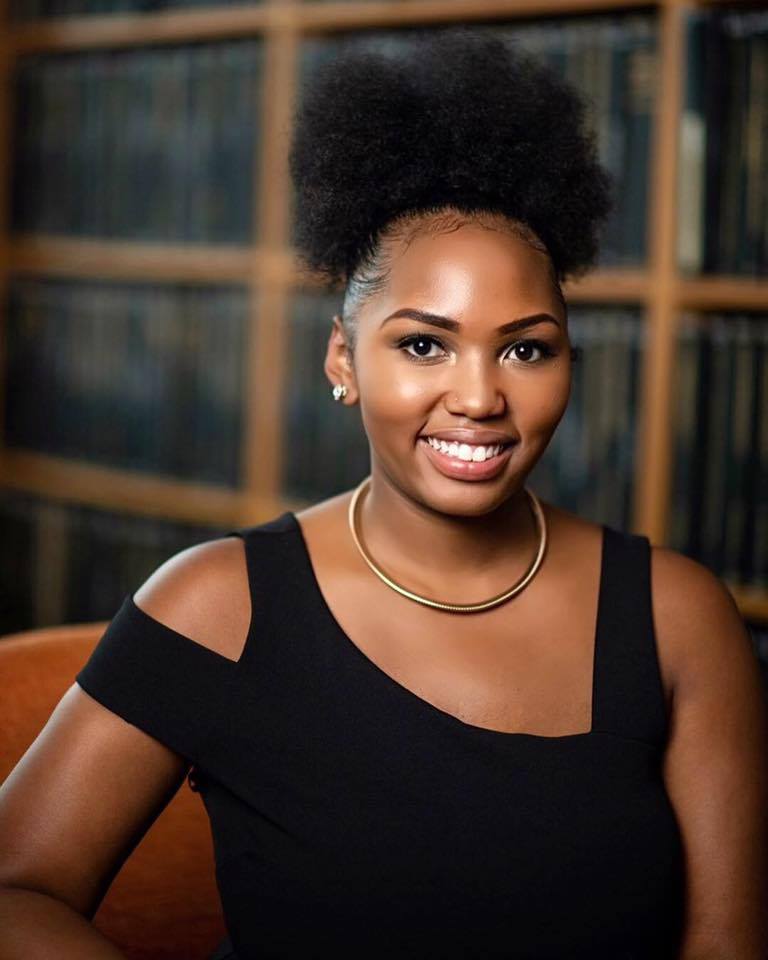 Aya Waller-Bey
Alumni
United States
2015 MPhil Education (Thematic route)
Clare Hall
I am a first-year doctoral student at the University of Michigan--Ann Arbor. I completed my B.A. in Sociology with a Social Justice concentration and minor in African American studies at Georgetown University in Washington, DC. I then received the Gates Cambridge Scholarship in 2015 and earned her MPhil in Education at the University of Cambridge in England. At Cambridge, I furthered my understanding of this topic through the Arts, Creativity, Education and Culture route in the Faculty of Education. Before beginning my doctoral work at Michigan, I worked in the Office of University Initiatives at Arizona State University as a University Innovation Fellow. My current research broadly includes the sociology of education: college access, student and campus activism, tokenism, and narrative and identity exploitation of racial minorities at predominantly white institutions.
Previous Education
Georgetown University