In 2012, Bill and Melinda Gates generously agreed to become Honorary Patrons of the Gates Cambridge Trust. The Trust is delighted to reinforce a direct link between the Gates Cambridge Scholarships and the Gates family.
Co-chair and Trustee of the Bill & Melinda Gates Foundation
Melinda French Gates
Co-chair and Trustee of the Bill & Melinda Gates Foundation
Melinda Gates is co-chair of the Bill & Melinda Gates Foundation. Along with co-chair Bill Gates, she shapes and approves foundation strategies, review results, advocate for the foundation's issues, and help set the overall direction of the organization. They meet with local, national, and international grantees and partners to further the foundation's goal of improving equity in the United States and around the world. They also use many public appearances, including speeches, interviews, and articles, to focus attention on these issues.
Co-chair and Trustee of the Bill & Melinda Gates Foundation
Bill Gates
Co-chair and Trustee of the Bill & Melinda Gates Foundation
Bill Gates is co-chair of the Bill & Melinda Gates Foundation. Along with co-chair Melinda Gates, he shapes and approves grantmaking strategies, advocates for the foundation's issues, and helps set the overall direction of the organization. Bill and Melinda Gates work together to expand opportunity to the world's most disadvantaged people by collaborating with grantees and partners. They also participate in national and international events and travel extensively to focus attention on the issues the foundation champions.
The Gates Cambridge Board brings together nine distinguished Trustees from a range of backgrounds. Two Trustees are appointed by the Bill and Melinda Gates Foundation and the others by the University of Cambridge. Trustees meet twice a year to provide strategic direction for the programme.
Vice-Chancellor of the University of Cambridge (Chair)
Professor Stephen Toope OC LL.D.
Vice-Chancellor of the University of Cambridge (Chair)
On 2 October 2017 Professor Stephen Toope became the 346th Vice-Chancellor of the University of Cambridge. Professor Toope joined Cambridge after a distinguished career as a scholar and academic leader. He was Director of the University of Toronto's Munk School of Global Affairs (2015-2017), and before that President and Vice-Chancellor of the University of British Columbia (2006-2014). He served as President of the Pierre Elliott Trudeau Foundation (2002-2006), and as Dean of Law at McGill University (1994-1999). Born in Montreal, Canada (1958), Stephen Toope studied History and Literature at Harvard University, graduating magna cum laude (1979), before earning degrees in common law and civil law at McGill University (1983). He is an alumnus of Trinity College, Cambridge, where he completed a Ph.D. under the supervision of Sir Derek Bowett (1987). Professor Toope's academic interests are in international law, human rights, international legal theory and international development. From 1986 to 1987 he served as Law Clerk to the Rt. Hon. Brian Dickson, Chief Justice of Canada. In 1991, he was Research Director at the Office of the Special Representative concerning the Royal Commission on Aboriginal People (1991). Professor Toope subsequently worked as a consultant to Canada's Department of Foreign Affairs and International Trade, the Canadian International Development Agency, and a number of United Nations' agencies. In 1994 he was a delegate on the UN's observer mission to the first post-apartheid South African General Election. Between 2004 and 2007 he was Chair and Rapporteur of the UN's Working Group on Enforced and Involuntary Disappearances. In 2005 he served as a fact-finder for the Commission of Inquiry into the Actions of Canadian Government Officials in relation to Maher Arar, a Canadian subjected to rendition from the USA to Syria, where he was tortured. He was Chair of the Board of Universities Canada, and President of Canada's Federation for the Humanities and Social Sciences. He is a past Director of the Public Policy Forum, of the Canadian Institute for Advanced Research, and of the Royal Conservatory of Music – from which he received an Honorary Fellowship. Among the distinctions he has received are the Queen Elizabeth II Silver Jubilee Medal (2012), the United Way of Canada President's Award of Distinction (2014), various honorary degrees, and the John Read Medal of the Canadian Council of International Law (2015). In recognition of his service and accomplishments, in 2015 he was inducted as an Officer of the Order of Canada – one of Canada's highest honours. Stephen Toope is married to speech therapist and musical theatre composer Paula Rosen. They live in Cambridge and have three adult children.
Bursar of Trinity Hall, Cambridge (Honorary Treasurer)
Timothy Harvey-Samuel
Bursar of Trinity Hall, Cambridge (Honorary Treasurer)
Tim Harvey-Samuel graduated in English from Queens' in 1987 and has been Bursar of Trinity Hall since March 2020, prior to which he was Bursar of Corpus Christi College for six years. He also lectures for the Master of Finance programme at the Judge Business School. He spent 26 years in investment banking, mainly at Schroders and Citigroup where he led the Equity Capital Markets business for Europe, the Middle East and Africa.
Deputy Director, Family Interest Grants, Bill & Melinda Gates Foundation
Amy K Carter
Deputy Director, Family Interest Grants, Bill & Melinda Gates Foundation
Amy is the Deputy Director of Family Interest Grants at the Bill & Melinda Gates Foundation in Seattle, Washington. In this role Amy manages the personal giving of the Gates family. Amy has worked at the Foundation for nearly 20 years, holding various positions including: Program Officer, Global Health (Family Planning & Reproductive Health), Special Program Officer to CEO Patty Stonesifer, and Program Officer for Special Initiatives, US Program. Prior professional experience includes: the William and Flora Hewlett Foundation (Population Program); Planned Parenthood Federation of America; and the Echoing Green Foundation. Amy received her BA from Mount Holyoke College (with Honors) and a MPH from Columbia University with a focus on Population and Family Health. She lives in Seattle with her husband and two children.
Former President of the Association of American Universities and former President, University of Michigan.
Professor Mary Sue Coleman
Former President of the Association of American Universities and former President, University of Michigan.
Mary Sue Coleman has led the University of Michigan since being appointed its 13th president in August 2002. As president, she has unveiled several major initiatives that will have an impact on future generations of students, the intellectual life of the campus, and society at large. These initiatives include the interdisciplinary richness of the U-M, student residential life, the economic vitality of the state and nation, global engagement, and the value of innovation and creativity. Time magazine has named her one of the nation's "10 best college presidents." President Coleman is a recognized higher education leader at the national level. President Obama selected her as one of six university presidents to help launch the Advanced Manufacturing Partnership, a national effort bringing together industry, universities and the federal government. And in 2010, U.S. Commerce Secretary Gary Locke named her co-chair of the National Advisory Council on Innovation and Entrepreneurship. Under President Coleman's leadership, the University has launched and expanded academic partnerships with universities in China, Ghana, South Africa and Brazil. She also announced a groundbreaking partnership between the University and Google, which will enable the public to search the text of the University's 7-million-volume library and will open the way to universal access and the preservation of recorded human knowledge. Dr. Coleman led "The Michigan Difference," a campaign to raise $2.5 billion for the future of the institution. At its conclusion in December 2008, the campaign finale stood at $3.2 billion – the most ever raised by a public university. She is regarded as a national spokesperson on the educational value of diverse perspectives in the classroom. Her extensive leadership positions in higher education have included membership on the National Collegiate Athletic Association Board of Directors and the Knight Commission on Intercollegiate Athletics. She is the immediate past chair of the Association of American Universities.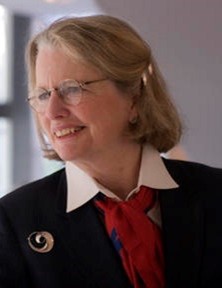 Former Director of the Seattle Art Museum and Yale University Art Gallery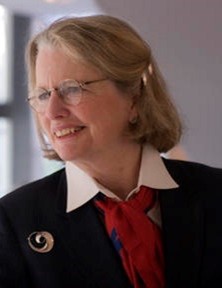 Dr Mimi Gates
Former Director of the Seattle Art Museum and Yale University Art Gallery
Mimi Gardner Gates was director of the Seattle Art Museum for fifteen years and is now director emerita, overseeing the Gardner Center for Asian Art and Ideas. Previously, she spent nineteen years at Yale University Art Gallery, the last seven-and-a-half of those years as director. She is a fellow of the Yale Corporation; Chairman of the Dunhuang Foundation; Chairman of the Blakemore Foundation; a trustee of the San Francisco Asian Art Museum; a trustee of the H. John Heinz III Center for Science, Economics and the Environment, and serves on the boards of the Yale University Art Gallery, the Northwest African American Museum, the Terra Foundation and Copper Canyon Press. Dr. Gates formerly chaired the National Indemnity Program at the National Endowment for the Arts and served on the Getty Leadership Institute Advisory Committee.
Co-Founder & CEO, Micrographia Bio; Gates Cambridge Alumna
Dr Julia Li
Co-Founder & CEO, Micrographia Bio; Gates Cambridge Alumna
Julia completed a PhD Engineering in 2012, which focused on innovative financing solutions for global health. Stemming from her PhD research at Gates Cambridge, she originated, raised and deployed the world's first $108mm Global Health Investment Fund with Lion's Head Global Partners and the Bill and Melinda Gates Foundation. The purpose of the fund was to provide financing to advance the development of drugs, vaccines, diagnostics and other interventions against diseases that disproportionately burden low-income countries. Before coming to Cambridge, Julia qualified as a Chartered Accountant with KPMG's Canadian biotechnology practice and undertook projects for a variety of organisations including GAVI and WHO. During her time in Cambridge, Julia co-founded the African Innovation Prize, served on the University Council, and initiated and convened the Cambridge Global Health Commercialization and Funding Roundtable.
Julia is currently based in London's White City biomedical campus as Co-Founder & CEO of Micrographia Bio, a deeptech bio company focused on applying machine learning to bioimaging to accelerate drug discovery.
President, Murray Edwards College, Cambridge; former Chief Executive of Oxfam GB
Dame Barbara Stocking DBE
President, Murray Edwards College, Cambridge; former Chief Executive of Oxfam GB
Dame Barbara Stocking became the 5th President of Murray Edwards College, founded as New Hall, in July 2013. In March 2015, she was appointed Chair of the Independent Panel of Experts to assess WHO's response in the Ebola outbreak. The Final Report was published in July 2015. Prior to taking up her post at Murray Edwards College, Barbara was Chief Executive of Oxfam GB from May 2001 until February 2013. During this time she led major humanitarian responses. On campaigning, Barbara led Oxfam's work on Make Poverty History, and more recently their work on climate change and the current Grow campaign on food justice in a resource constrained world. Barbara regularly spoke at major global meetings. Previously a member of the top management team of the National Health Service, in her eight years with the NHS Barbara worked as regional director for the South East of England, and then as the founding Director of the NHS Modernisation Agency. Barbara is married and has two sons. She was awarded a CBE for health services in 2000 and a Dame Commander of the British Empire (DBE) for humanitarian services in the 2008.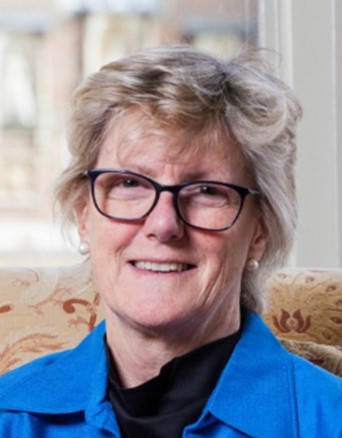 Master of Trinity College, Cambridge, UK Special Envoy on Antimicrobial Resistance and former Chief Medical Officer for England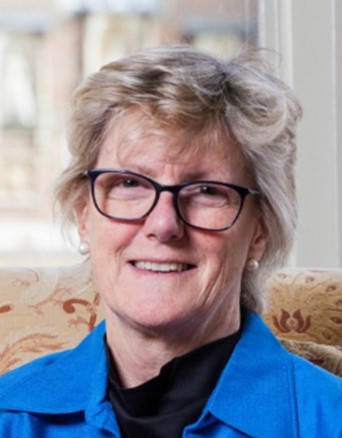 Dame Sally Davies GCB, DBE, FRS, FMedSci
Master of Trinity College, Cambridge, UK Special Envoy on Antimicrobial Resistance and former Chief Medical Officer for England
Dame Sally Davies was installed as the 40th Master of Trinity College on 8 October 2019. She joined the College after a distinguished career as a clinical academic and public servant. Dame Sally graduated from Manchester Medical School in 1972 and became a Consultant Haematologist specialising in sickle cell disease. In 1997 she was appointed as Honorary Professor of Haemoglobinopathies at Imperial College. Dame Sally was the Chief Scientific Adviser to the Department of Health from 2004-2016. In 2006 she founded the National Institute of Health Research (NIHR) and was the Inaugural Director. In 2013 she established and became a Non-Executive Director of Genomics England Ltd (GEL) which sequenced 100,000 whole genomes of NHS patients. Dame Sally was the Chief Medical Officer for England and Senior Medical Advisor to the UK Government from 2011-2019. She authorised 11 independent annual reports and 3 special reports: Medical Cannabis, Screen Times for Children and Obesity in Childhood. She has become a leading figure in global health including serving as a member of the World Health Organisation (WHO) Executive Board 2014-2016 and as co-convener of the United Nations Inter-Agency Co-ordination Group (IACG) on Antimicrobial Resistance (AMR) reporting in 2019. She has championed the need to address AMR across all sections: human and animal health, agriculture and environment within the UN family and globally. In 2019 Dame Sally was appointed as the UK Government's Special Envoy for Global AMR. Dame Sally received her DBE in 2009. She was elected Fellow of the Royal Society in 2014 and a member of the National Academy of Medicine, USA in 2015. She has been awarded more than 30 honorary doctorate degrees.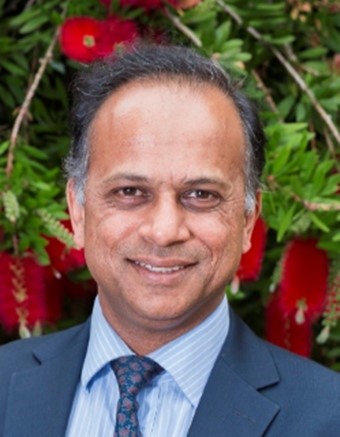 Professor of Political Economy and Head of Department, Department of Geography, University of Cambridge; Fellow and Graduate Tutor at Fitzwilliam College, Cambridge.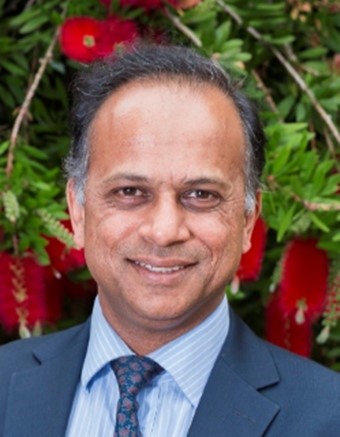 Professor Bhaskar Vira
Professor of Political Economy and Head of Department, Department of Geography, University of Cambridge; Fellow and Graduate Tutor at Fitzwilliam College, Cambridge.
Bhaskar Vira is Professor of Political Economy, and Head of Department, at the Department of Geography, University of Cambridge. He is a Fellow and Graduate Tutor at Fitzwilliam College. He is also the Founding Director of the University of Cambridge Conservation Research Institute and a Trustee of Fauna & Flora International. Professor Vira's research focuses on the changing political economy of environment and development, especially in South Asia. He is trained as an economist, but now engages across the critical social sciences and their interface with the biological and environmental natural sciences. He is committed to public engagement and has contributed to science-policy dialogues and impact-related research in India as well as globally. In 2018, he was honoured with the Royal Geographical Society's Busk Medal, in recognition of his contributions to interdisciplinary research on environment and development. Professor Vira lives in Cambridge with his wife Shiraz (Trinity, 1988) and his two children and dog.
A small team, headed by the Provost, is responsible for managing the Gates Cambridge Scholarships programme.
Provost
Professor of Behavioural Neuroscience, University of Cambridge; President of the Society for Neuroscience.
Professor Barry Everitt FRS FMedSci ScD
Provost
Professor of Behavioural Neuroscience, University of Cambridge; President of the Society for Neuroscience.
Barry Everitt graduated from the University of Hull with a B.Sc. in Zoology in 1967. He gained his Ph.D. in behavioural neuroendocrinology from the University of Birmingham in 1970. Following postdoctoral neuroscience research as a Medical Research Council Fellow at the Karolinska Institutet in Stockholm, he joined the Department of Anatomy in the University of Cambridge as a lecturer in 1974 and was appointed Reader in Neuroscience in 1991. He moved to the Department of Experimental Psychology (now Psychology) in Cambridge in 1994 and was appointed Professor of Behavioural Neuroscience in 1997. He was the Master of Downing College from 2003-2013, having been a Fellow since 1976 and was appointed Provost of the Gates Cambridge Trust in 2013. Professor Everitt is a Fellow of the Royal Society (2007), a Fellow of the Academy of Medical Sciences (2008) and a Member of EMBO (2014). He has received honorary D.Sc. degrees from both his almae matres (Hull University in 2009; Birmingham University in 2010) and an honorary MD from the Karolinska Instituet. Among many awards, he was the recipient of the American Psychological Association's Distinguished Scientific Contribution Award (2011), the European Behavioural Pharmacological Society Distinguished Achievement Award (2011), the British Association for Psychopharmacology Lifetime Achievement Award (2012) and the Fondation Ipsen Neuonal Plasticity Prize (2014). He has been the President of the British Association for Psychopharmacology (1992-4), the European Brain and Behaviour Society (1998-2000) and the European Behavioural Pharmacology Society (2003-5) and will be President of the Federation of European Neuroscience Societies 2016-2018. He was a member of the MRC Neurosciences and Mental Health Board (1999-2003) and a Scientific Counsellor for the National Institute on Drug Abuse (Washington DC, 2002-6). He is currently a member of the Independent Scientific Committee on Drugs (Brain Science), an independent think-tank on drugs of abuse. He was Editor-in-Chief of the European Journal of Neuroscience from1997-2008 and has been a Reviewing Editor for the journal Science since 2005. His research is concerned with understanding the neural mechanisms of motivation, reward, learning and memory, especially in the context of drug addiction. He has published over 400 scientific papers and is one of the world's 50 most highly cited neuroscience researchers, with an h-Index of 105.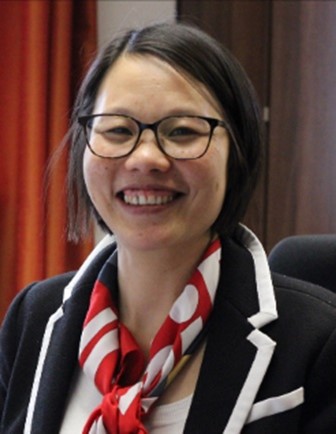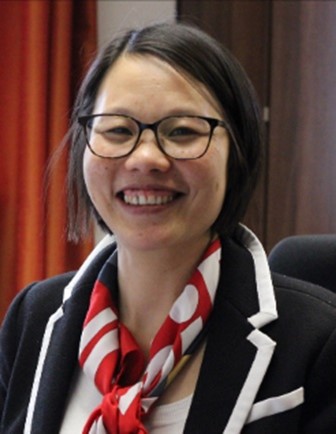 Jade is the Director of Finance at Gates Cambridge. She is responsible for the Trust's financial and investment functions and is part of the Trust's senior management team. Prior to joining the Trust, she served as Finance Manager for Department of Engineering, University of Cambridge, having previously been Finance Business Partner at the British Antarctic Survey, Natural Environment Research Council. Jade is a chartered accountant and holds a PhD in Biological Sciences from the University of Cambridge.
Programme Director
Senior Member of Wolfson College, Cambridge; Trustee, Jimmy's Cambridge
Jim Smith
Programme Director
Senior Member of Wolfson College, Cambridge; Trustee, Jimmy's Cambridge
Born in Cambridge, Jim was educated at Parkside School and Hills Road Sixth Form College; he gained a First Class Honours degree in Politics from the University of Newcastle in 1999. Upon graduation he took up a position at what is now the Cambridge Commonwealth, European & International Trust working with a range of NGOs, governments, multinational companies and individuals to fund outstanding international students at Cambridge. In 2002 he was awarded a prestigious Commonwealth Scholarship for postgraduate study in Australia, but instead took up the opportunity to become a professional musician. Jim was appointed Executive Officer of the Gates Cambridge Trust in 2005 and then it's Programme Director in 2013 - a role which forms part of the senior management of the Trust. As Programme Director, Jim works closely with the Provost and Director of Finance to determine and implement policy across all areas of the programme. He manages the programme team and sits on the Social Sciences interview panel to select Gates Cambridge Scholars. Jim is privileged to be a Senior Member of Wolfson College, Cambridge and a Trustee and Company Director of homeless charity Jimmy's Cambridge. Jim is still active musically and is involved in numerous projects and hosts regular live music nights in Cambridge.
Head of Governance and Compliance Division, University of Cambridge
Luisa joined Gates Cambridge in October 2015, having previously worked at Cambridge Judge Business School. She brings considerable student recruitment and admissions experience to the team. A graduate of Cardiff University, where she read European Studies, in her spare time Luisa enjoys reading, travel and is currently training for her first 10km run. She looks forward to working with the diverse Gates Cambridge community.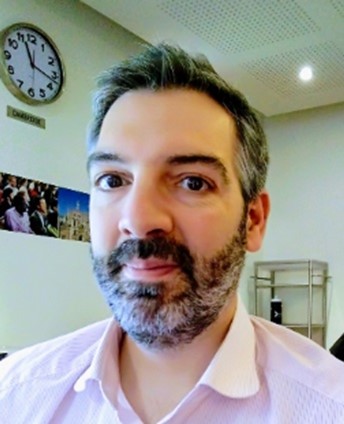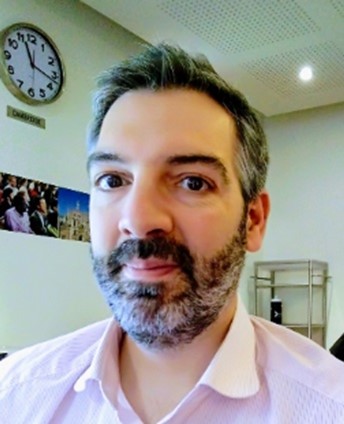 Carlos joined Gates Cambridge in February 2019 after a nine year stint at the International Programmes Department of Pembroke College, Cambridge University, where he was the Senior Coordinator of the Pembroke-King's Programme and the Tutor of a group of Spring Semester Programme students. In parallel to that he obtained his PhD on Gothic narrative conventions and Spanish literature of the fin de siècle in Anglia Ruskin University in 2018. In his spare time he enjoys reading crime fiction and he is a big fan of Ian Rankin's John Rebus novels.


Usha Virdee joined the Gates Cambridge Trust in March 2009 and holds the position of Accounts Officer. Previously she worked as an Accounts Administrator for Magdalene College. Usha studied Pharmacology at university. She enjoys travelling and visiting many different countries.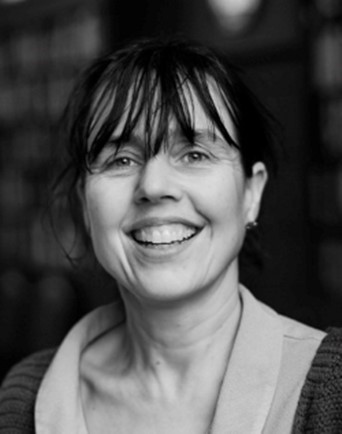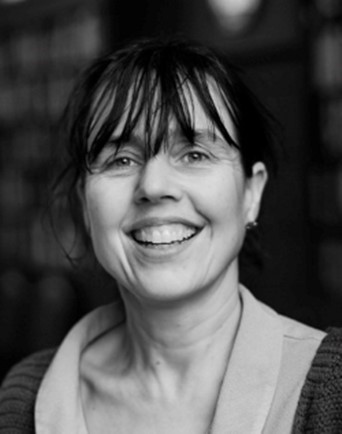 As well as working as Gates Cambridge's Communuciations Officer one and half days a week, Mandy works on the Festival of Ideas and the Cambridge Series at the Hay Festival, organising debates and publicising events. Mandy's background is in education and health journalism. She was features editor of the Times Higher Education Supplement and also worked for the BBC as a senior broadcast journalist as well as for the writers' association International PEN as a researcher on freedom of expression issues.
The Scholars' Council is funded by the Trust and supports the aims of the Gates Cambridge Scholarship to create a network of responsible global leaders. Drawing on the experiences and aspirations of the entire Gates Cambridge Community, the Council strives to enrich the academic, social and professional lives of all Scholars.
Once Scholars graduate they automatically become members of the Gates Cambridge Alumni Association (GCAA). The GCAA Board, whose work is funded by the Trust, aims to build a global network of alumni dedicated to improving the lives of others, to promote the Gates Cambridge Scholarship and to engage alumni through the exchange of knowledge, academic ideas and professional development.
Director of Membership, Africa
Kofi Boakye
Director of Membership, Africa
Crime and violence in context. I am interested in why people engage in violence and what can be done to reduce violence and crime generally.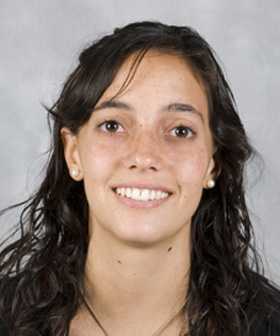 Director of Membership, Latin America & the Caribbean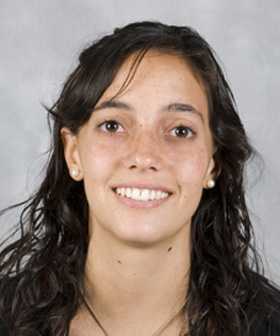 Andrea Cabrero Vilatela
Director of Membership, Latin America & the Caribbean
I am a PhD student at the Engineering Department working with a material called graphene (2D version of graphite). My project focuses in understanding and optimizing the synthesis of CVD graphene and its transfer to materials for applications as a transparent conductor. Alongside my academic work, I've been able to engage with fascinating entrepreneurial and educational projects within the University and the Gates community. I was director of operations at CUTEC (Cambridge University Technology and Enterprise Club), part of the Global Scholars Symposium 2015 executive committee and co-director of the Gates Cambridge Learning for Purpose program. I have also been involved with a couple of startups in the tech and education arena over the past few years. These practices combined with my teaching experience (I have been teaching since I was 15) have shown me the power of education. I strongly believe that education -both inside and outside a classroom- is a key aspect for the development of a society, but challenging to put in place given its complexity.
I am an innovative leader and inquisitive scientist who derives energy from solving problems, communicating science, and growing networks and opportunities. I have excelled at leading multiple organizations and communities, while excelling in my education and research. I am fortunate to have had my dedication to serving the public and understanding of science recognized my multiple national and international awards. In my career, I seek to continue to combine my scientific background with leading projects and helping the public.
Director of Membership, Americas East
Yingjie Liu
Director of Membership, Americas East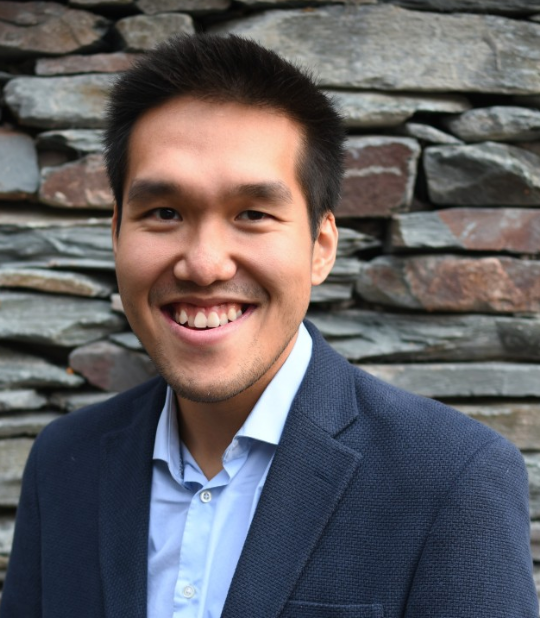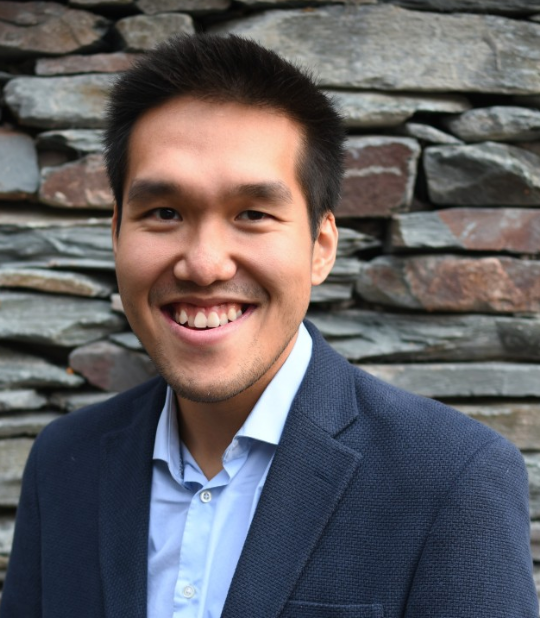 Being a Gates Scholar has been one of the defining moments of my life so far, and I am delighted to have the opportunity to remain engaged as Co-Chair of the Gates Cambridge Alumni Association. After earning my MPhil in Pharmacology, I completed my PharmD at the University of Kansas and made a critical decision to switch fields from the pharmaceutical sciences to global health. For two years, I worked at the Access to Medicine Foundation, a global health non-profit based in Amsterdam that assesses the policies, commitments, and actions of some of the largest global pharmaceutical companies in ensuring access to medicine for patients in low- and middle-income countries. My role as the R&D lead on the Access to Medicine Index involved dissecting the pipelines of 20 pharmaceutical companies and challenging companies to ensure that these projects were available as quickly and broadly as possible through systematic and advance access planning during clinical development. This fall, I will begin a PhD program in International Health at Johns Hopkins University with the goal of advancing access to medicine issues related to innovation and honoring the Gates Cambridge commitment to improve the lives of others.
Previous Education
University of Kansas
Links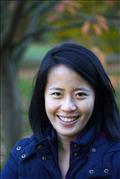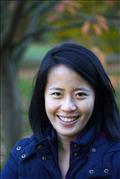 I am passionate about helping children in the legal system. My PhD research examined what actually happens when juveniles are interviewed by police officers; in particular, I examined the interrogation techniques used by police officers, and the effectiveness of these techniques at eliciting different responses from the young suspects. Police interrogation tactics are a risk factor for juveniles making false confessions, and juveniles are overrepresented in the sample of proven false confessions. It is thus imperative that researchers focus the special considerations of working with children and teenagers, in order to continually evaluate policies concerning juveniles. My work contributes to the development of safe and accurate methods of interviewing juveniles to ensure that they are appropriately represented in the legal system.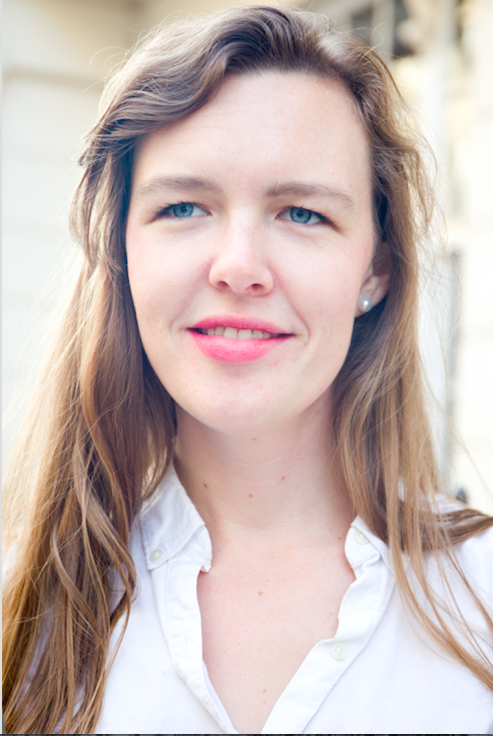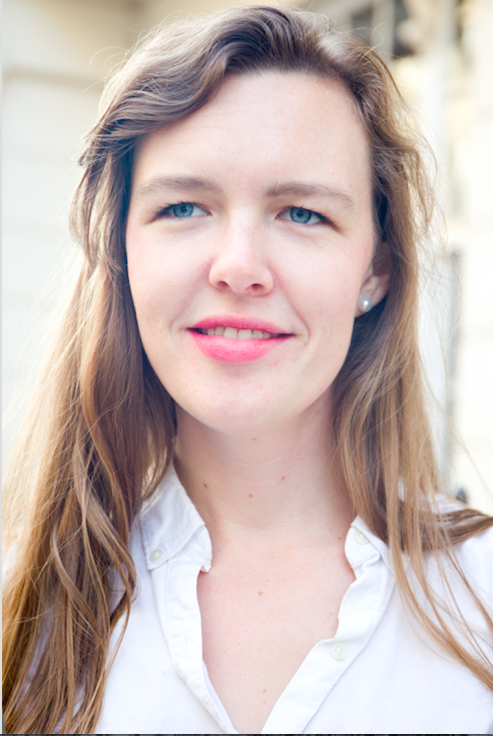 Co-Lead, Global Professional Development
Greg Nance
Co-Lead, Global Professional Development
To showcase challenges in global education access, Greg Nance has run many of the most demanding footraces on the planet, including a 250KM ultramarathon across the Gobi Desert and a 200KM through the Malaysian jungle. He is sponsored by Brooks Running where he writes popular articles on his training, running philosophy and race reflections. In 2016 Greg was named the "12 Ambassador" to the Seattle Seahawks where his ultra running has appeared in TV commercials for Delta Air Lines. Greg is also a social entrepreneur who has dedicated his career to expanding educational opportunities through mentorship. He founded Dyad.com, an online mentorship platform that helps students earn scholarships, while a member of Fitzwilliam College at Cambridge University. PayPal named the company "Asia's Most Promising Startup" in 2015. As a Truman Scholar at UChicago, Greg co-founded Moneythink, an NGO providing inner-city teens with financial capability mentorship to boost college enrollment and success. President Obama named the organization a "Champion of Change" in 2012. In recognition of his work in global education, the Jefferson Awards for Public Service named Greg a "Globe Changer" in 2011. 
I was born in Tallinn, Estonia, but at the age of ten moved to Hungary with my family and then to the UK for university. I earned my Bachelors, MPhil and a PhD degree at King's College, Cambridge where I was awarded a Gates scholarship for my PhD. My doctoral research at the Department of Politics and International Studies addressed intimate partner violence against women with insecure immigration status in England and Sweden. The study combined survivor and stakeholder interviews with an analysis of theory and national politics. I have also worked with UN Women on the international women, peace and security agenda, and on gender (in)equality research projects as part of a European Commission grant programme and a European Parliament initiative. After finishing my PhD I directed a Health Estonia Foundation spin-off "Action-Metre" - a collective awareness online platform which provides accessible and evidence-based information on the large-scale societal outcomes of individual everyday micro-actions. I am now working at the European Commission on gender equality policy. Dance is one of my life-long passions and at Cambridge I competed with and captained the Cambridge University Dancesport Team.
Director of Membership, Europe
Elizabeth Dzeng
Director of Membership, Europe
Dr. Dzeng is a sociologist and hospitalist physician conducting research at the nexus of sociology, medical ethics, palliative and end-of-life care, and human-centered design. She is an Assistant Professor at UCSF in the Division of Palliative Medicine and Social and Behavioral Sciences, Sociology program. She is an affiliated faculty member of the Philip R. Lee Institute for Health Policy Studies and a Senior Atlantic Fellow for Equity in Brain Health based at the Global Brain Health Institute at UCSF's Memory and Aging Center. She completed her PhD in Medical Sociology and an MPhil in Development Studies at the University of Cambridge at King's College as a Gates Cambridge Scholar and was a General Internal Medicine post-doctoral clinical research fellow and palliative care research fellow at the Johns Hopkins School of Medicine. As an undergraduate and engineering graduate student at Stanford, she participated in the first class of Stanford's Biodesign Innovation program where she co-invented and patented a device to non-invasively cool the heart through the esophagus to prevent myocardial damage during a myocardial infarction (US Patent 7,758,623; 2010). In August, 2019 this patent was licensed to Attune Medical.Her current research examines the influence of neoliberalism and specifically the culture and ethical implications of neoliberalism on an institution's ethical priorities in the United States and United Kingdom and its effects on the provision of non-beneficial high-intensity life-sustaining treatments near the end of life in older adults with dementia and serious illness. This research builds on her doctoral research which explored the influence of institutional cultures and policies on physicians' ethical beliefs and how that impacts the way they communicate in end of life decision-making conversations. Through a comparative ethnography employing semi-structured in-depth interviews and participant observation, Dr. Dzeng seeks to understanding the macro-, meso-, and micro-sociological factors (and in particular ethical decision-making climate) that contribute to potentially non-beneficial high-intensity care near the end of life. Using this ethnographic data, she will subsequently co-design a systems-level intervention using human-centered design to mitigate the culture of burdensome end-of-life care.
Previous Education
University of Cambridge MPhil in Development Studies 2008
Johns' Hopkins University MPH, Public Health, MD, Medicine 2007
Stanford University BS, Biology, MS, Chemical Engineering 2003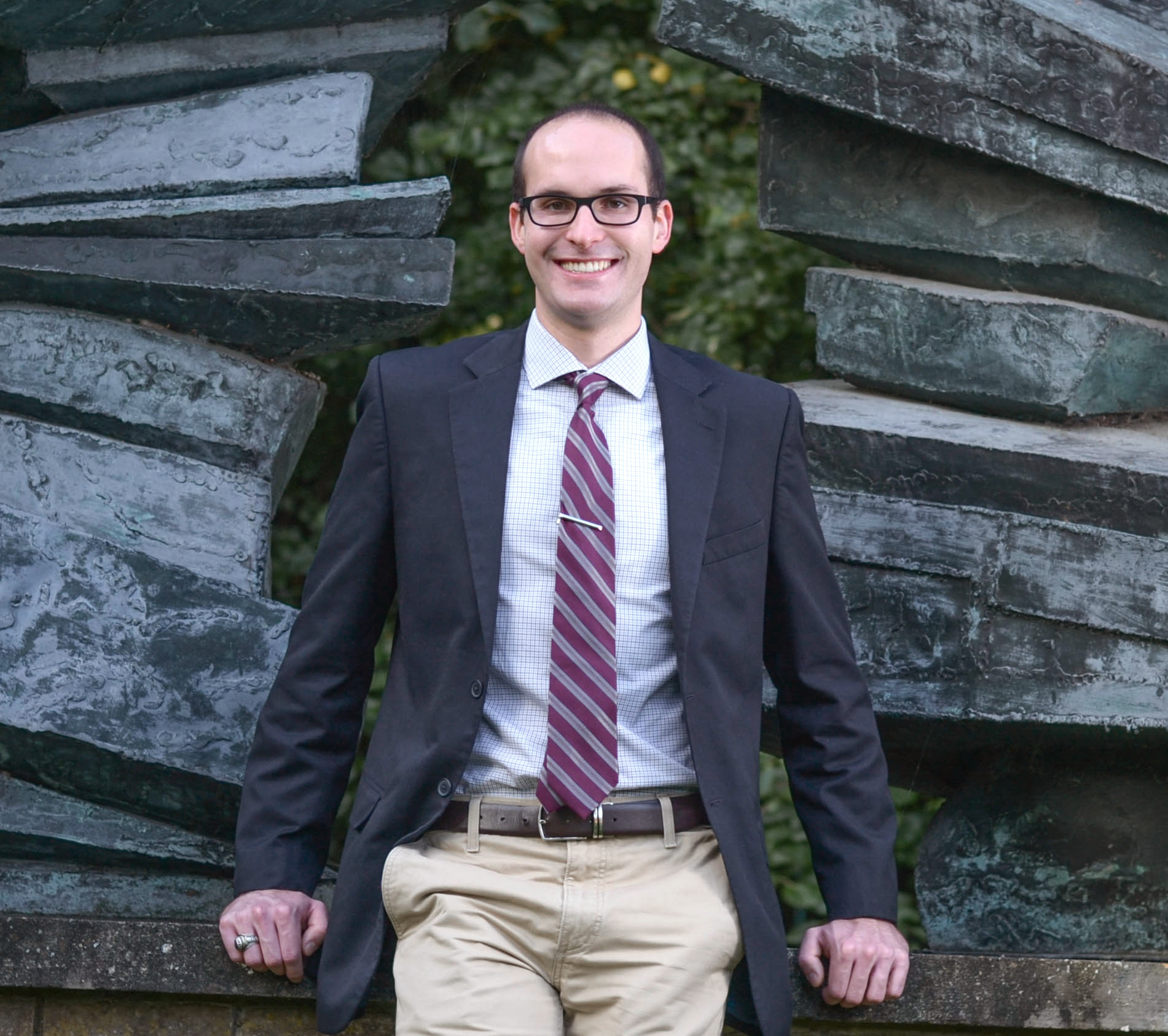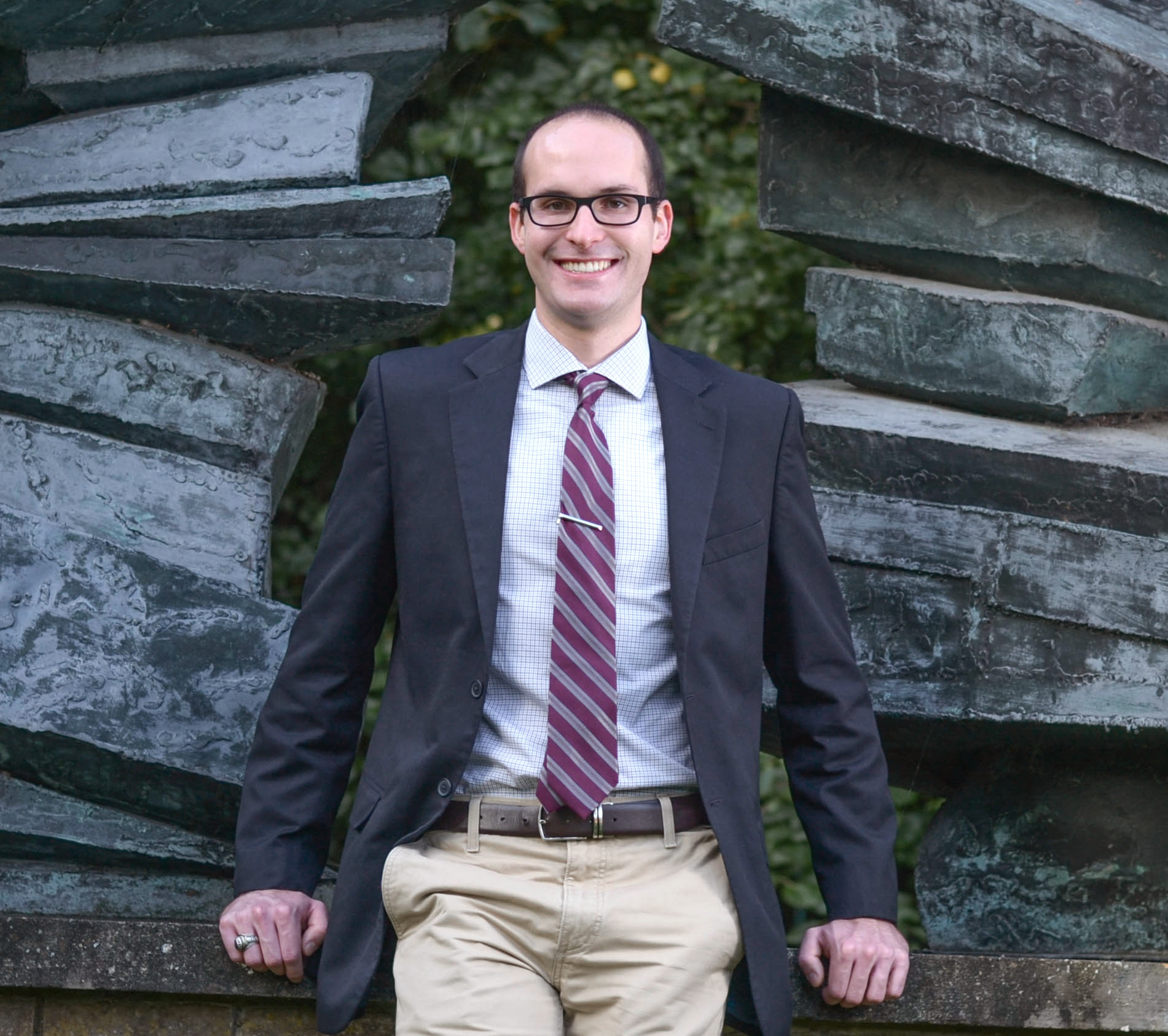 I work as a management consultant with a focus on healthcare, mostly in diabetes and oncology. My work uses analytics and healthcare data from insurers, patients, and doctors ("real world data") to improve clients' marketing and sales strategy and operations.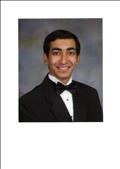 Director of Membership, West Coast North America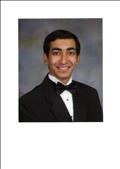 Sukrit Silas
Director of Membership, West Coast North America
Previous Education
Princeton University Molecular Biology, Applied and Computational Mathematics 2011
University of Oxford Biochemistry 2010
Director of Membership, Americas East
Susanna Goldfinger
Director of Membership, Americas East
Previous Education
University of Pennsylvania BA English and Comparative Literature 2001
Director of Membership, Asia-Pacific
Songqiao Yao
Director of Membership, Asia-Pacific