Kiera Peltz went from not knowing about coding to setting up a school to teach others and tackle some of the problems affecting society's overall well being.
I thought it was problematic that the US was not training young people in coding skills that could enable their social mobility. It seemed to me to be an injustice that needed to be fixed.

Kiera Peltz
When she was an undergraduate Kiera Peltz [2017] attended a careers fair where the majority of employers were tech companies. She was asked if she knew how to code. She didn't and left feeling slightly deflated and that she should learn coding as soon as she could.
A friend who grew up in Silicon Valley told her that it was too late to learn, that she should have started to learn at school. She then attended an international conference and realised that in other countries coding was indeed being taught from a young age. "I thought it was problematic that the US was not training young people in coding skills that could enable their social mobility. It seemed to me to be an injustice that needed to be fixed," says Kiera.
So she set about doing something about it. She emailed schools in Los Angeles offering to provide long-term coding education with the help of computer science students. "This was not about introductory workshops that only scratch the surface. The aim was for real computer scientists to teach real coding languages," she says. "Within 20 minutes of emailing I got a reply saying 'yes, please'."
Kiera collaborated with UCLA's School of Engineering and USC's STEM Consortium to create a four-year curriculum for The Coding School, a non-profit which launched in Spring 2014. In the summer of 2017 she launched a coding mentorship programme for under-represented students after she realised that she needed to do more than offer classes to make them accessible to everyone.
Since then, Kiera has been able to scale up the programme considerably and is now working on it full time. It now covers 40 US states, has students from 11 countries and offers one to one coding education via over 600 instructors. It offers coding education through four main methods: a four-year in-classroom course; one to one coding lessons and mentorship; virtual classrooms [through which, for instance, it provides coding education to homeless young people]; and a new programme for students with learning disabilities, a collaboration with UCLA and a local school district in California.
"The School started from a sense of injustice, but now it seems that it could be a way to approach many different social problems," says Keira. "It is about youth empowerment as well as mitigating wealth inequalities, for instance. People need to take coding education seriously."
Early years
Kiera has long been fuelled by a need to address injustice. Her early years were remarkable. Born in Florida, she didn't start reading until second grade when things "suddenly clicked". She went from not reading to reading the Da Vinci Code at the age of seven. "It shocked everyone," she says. "It had felt as if people had almost given up on me. Everyone was worried, including my doctor. I was left to my own devices and through my own sense of motivation I started to read. I remember going to the circus and having my nose buried in the Da Vinci Code instead of watching what was going on."
She moved to Los Angeles when she was 12 after her parents divorced. "That was the start of my life," she says. When she started at high school, she decided that she needed to learn about the political system and bought 25 postcards and sent them to every politician in California, asking them to help shepherd her political career. She got no response at first so she started writing letters and emailing until her local congressman called and invited her for an interview. She had no experience, but she started working for him aged 14, manning the phones and taking calls from his constituents. "It made a big impression on me, listening to people the government had failed. There was so much hurt. People would divulge intimate details about their lives. It was a window into people's lives and showed how many people were falling through the cracks," says Kiera.
What makes us happy
The experience motivated her to apply to study politics at Brown. "I was determined to figure out how to fix the political system," she says. However, she felt the political science classes focused more on problems than viable solutions. She spent the summer vacation after her first year doing long eight-hour days hiking and soul-searching. She realised that what drove her was an interest in wanting to make people happy. "I wanted to understand what happiness was and what people need in order to be happy and so the right policies can be created to support that," she says. She returned to Brown, which allows students to create their own intellectual path of study, and successfully pitched her own independent major in happiness which brought together eight different disciplines from economics to sociology. Her undergraduate thesis was on how happiness research can improve policy-making in the US.
After graduating, Kiera threw herself into politics, working on the Hillary Clinton campaign. She then travelled to the Netherlands as a visiting scholar in happiness economics, and subsequently, worked for the Royal Government of Bhutan's Gross National Happiness Commission, which makes sure that all government policies are happiness-focused.
"There is a lot of buzz at the moment about moving beyond GDP, but there are no in-depth policy solutions," says Kiera. "There's also a lot about positive psychology, but that is aimed at individuals. In the West happiness is individualised, but there are so many structural and environmental issues that determine happiness, such as air quality. It is about how the environment creates barriers or is enabling. We are living through an epidemic of unhappiness and it affects everything from health to the economy."
Cambridge
Kiera wanted to continue her research so she applied to do an MPhil in political and economic sociology at Cambridge. She had spent a year abroad at Oxford during her undergraduate course and loved the UK education system, particularly its approach to graduate students. Her master's, supervised by Dr Brendan Burchell, was a quantitative study of different types of inequality, including status and respect, and how they impact happiness. She found that the level of respect inequality in a country matters for individuals' happiness and that the more stratified a country is the more unhappy people at both ends of the spectrum feel. The respect accorded individuals by society or the local community also affects happiness. "You cannot see these things, such as how respected other people feel, but they have serious ramifications," says Kiera. "Treating someone with disrespect not only harms them but hurts your own happiness."
In addition to her studies at Cambridge Kiera also a member of the Cambridge Polo Club and a lot of her spare time was taken up with running the Coding School. She had started it in the second year of her undergraduate studies, at around the same time she began studying happiness.
China
After Cambridge, Kiera continued to work on The Coding School when she moved to Beijing, China, as a Schwarzman Scholar. There she did a second master's in global affairs, concentrating on economics and business. Her thesis was on how technology impacts Chinese workers' happiness, specifically the impact of mobile devices, such as WeChat, and the disruption this can cause to private time versus the benefits of being able to work more flexibly. "There is not one standard policy that works for everyone," says Kiera. "Individuals matter." She would like to extend this focus on workplace happiness to other countries. For the moment, though, she is dedicating all her time to The Coding School and to making a concrete impact on happiness through tackling digital inequality.
She says her time at Cambridge and particularly being part of the Gates Cambridge community had a big influence on her and recalls "incredible conversations" with Gates Cambridge Scholars in the Common Room, which often gave her new perspectives on the issues she was studying. "The Gates Cambridge people are some of the most selfless and kind people I have ever encountered. In a world where so many are focused on making a lot of money, these are people who truly want to change the world for the better. Having that sort of community has been profound for my own personal growth."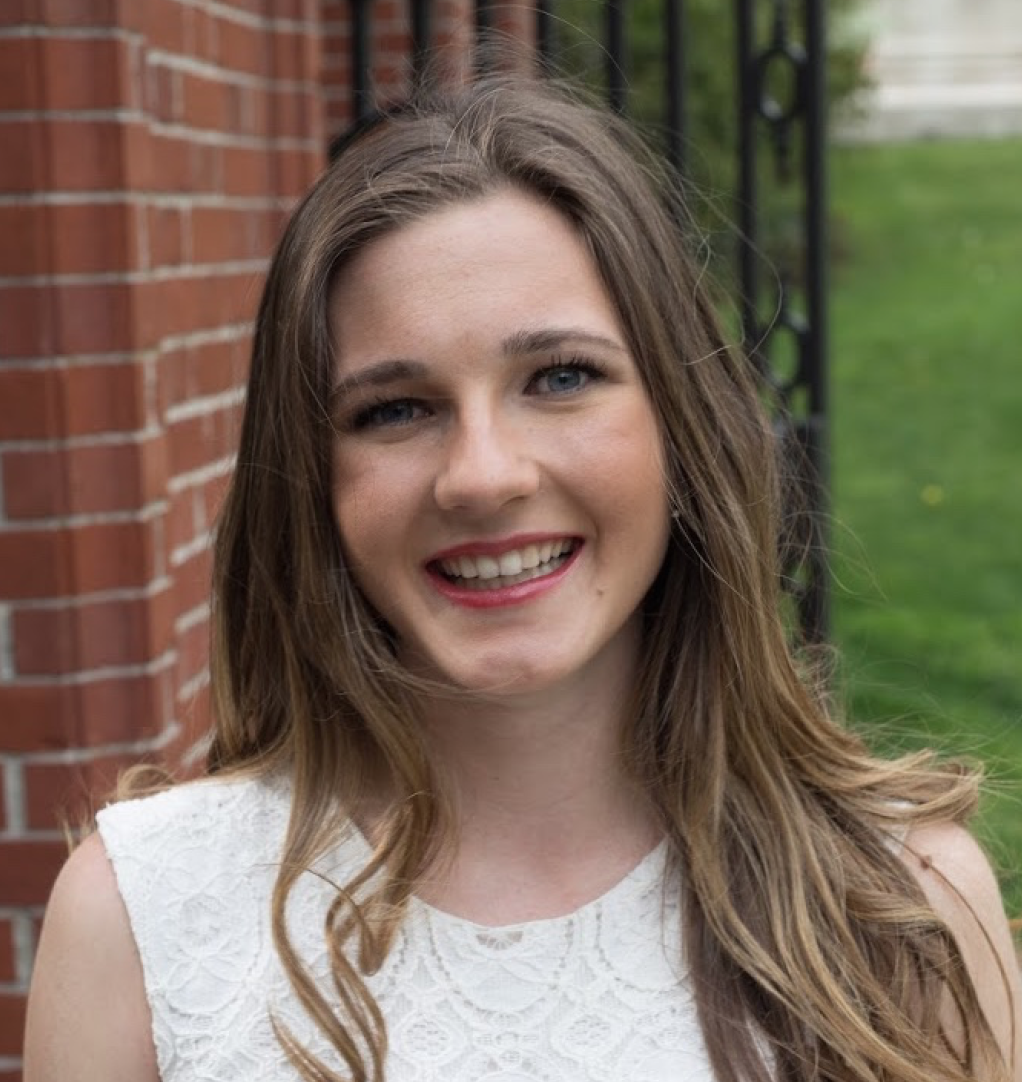 Kiera Peltz
Alumni
United States
2017 MPhil Sociology (Political and Economic Sociology)
Murray Edwards College (New Hall)
I am passionate about understanding how we can create happier societies, insofar as I seek to comprehend how our political, economic, and social institutions can be shaped to ensure individuals can pursue happiness. Ultimately, I aspire to advocate for happiness to be a central objective of government and to use happiness research to create public policies. As an undergraduate at Brown University, I developed an independent major in Happiness, which spanned eight fields of study and explored the individual and societal nature of happiness. Coupled with a second major in Political Science, I spent my undergraduate examining the politics of happiness, culminating in my honors senior thesis, which analyzed why the current policy-making process in the United States does not make people happier. By pursuing the MPhil in Political and Economic Sociology, I hope to deepen my understanding of how political and economic institutions impact societal wellbeing. Specifically, I will explore how political and economic institutions exacerbate or minimize status inequality, a key determinant of happiness inequality. By rooting happiness in a sociological context, and thus studying the structural nature of happiness, I hope to leave Cambridge with a more robust understanding of how we can make our environment conducive to the pursuit of happiness.
Previous Education
Brown University