Kerstin Goepfrich wins physics prize and produces Naked Scientist programme
A Gates Cambridge Scholar has produced a BBC podcast and won a prestigious physics prize.
Kerstin Goepfrich [2013], who is finishing a PhD in Physics at the Cavendish Laboratory focused on smart nano-objects folded out of DNA, produced a one-hour show for the acclaimed Naked Scientists podcast. It included an interview with Gates Cambridge alumnus Vitor Pinheiro [2001] on his research into XNA as a synthetic form of DNA, its therapeutic potential and whether it can be used to create new life.
The podcast also included a section where Kerstin went to a school to test a new DNA sequencing technique – a handheld portable device that plugs into a laptop. She got a group of schoolchildren to find out what is inside a smoothie by sequencing the smoothie's DNA.
Kerstin says: "I think it is a real step change in technology – previously I'd have had to go to a big sequencing centre. We then turned this experiment into a nice citizen science challenge, where people can try and find out what fruit I put into my mystery smoothie – by looking at its DNA."
Kerstin was also presented with the Abdus Salam Prize this month for a paper on her work uncovering a physical mechanism of ion conduction across lipid membranes, which was published in the journal Nano Letters earlier this year.
In the prize essay she writes: Realising that fifty percent of the currently approved drugs target ion channels quickly adds a more practical dimension to my research, one that is based on the hope that better understanding of ion channels will lead to the design of better drugs. It fuels the hope that designer pores could replace defective channels in cells and thereby potentially offer a cure to the numerous diseases related to ion-channel malfunction – from cystic fibrosis to autoimmune diseases."
The prize, which is awarded to final-year PhD students, is named after the Nobel Laureate Professor Abdus Salam. Part of the prize ceremony involved Kerstin giving a talk at the Cavendish Graduate Student Conference.
Picture credit: Wikimedia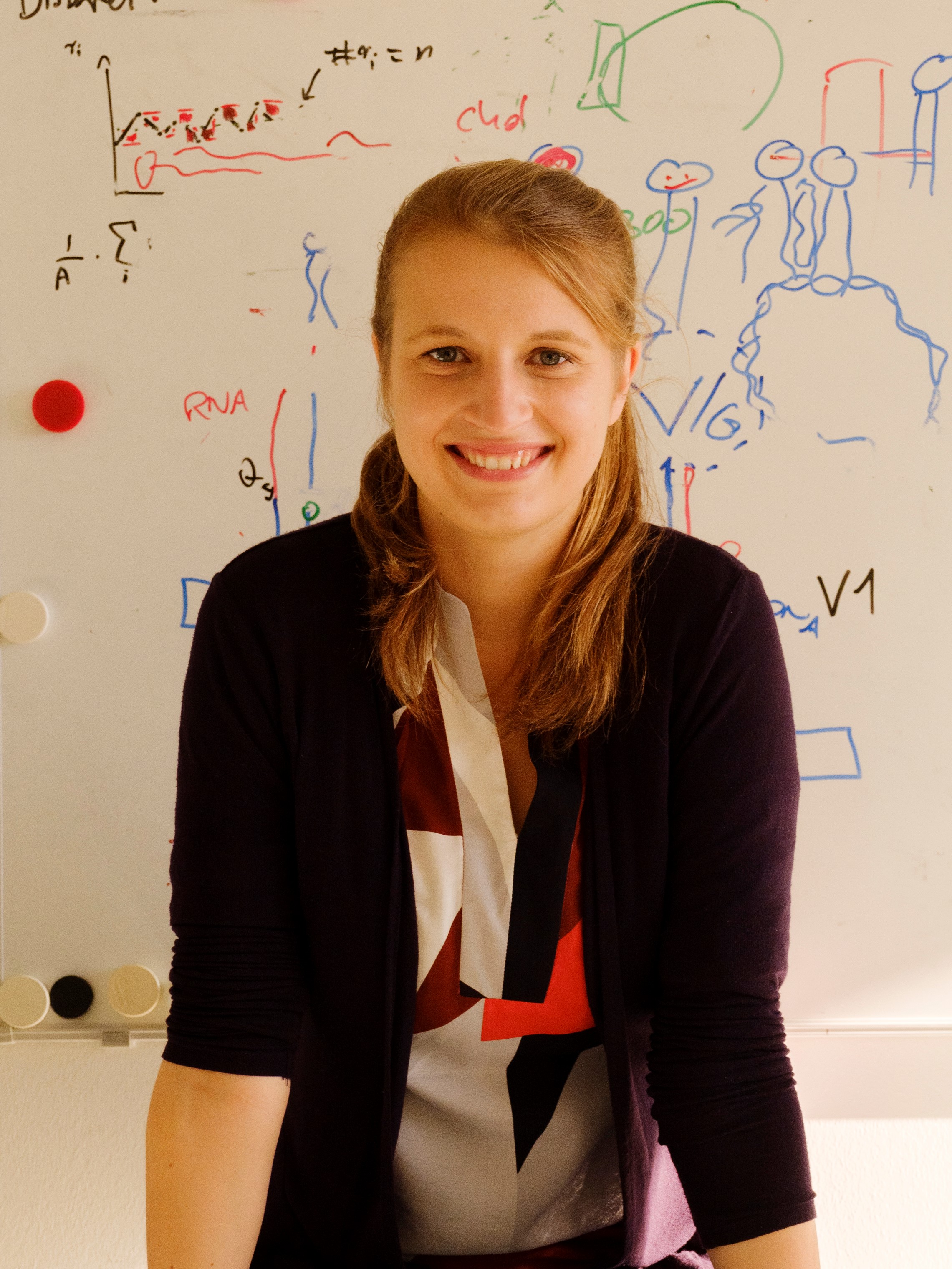 Kerstin Goepfrich
Alumni
Germany
2013 PhD Physics
Corpus Christi College
My PhD at the Cavendish Laboratory, the "Home to DNA", is about smart nano-objects folded out of DNA. I aim to use this so-called DNA origami to create functional molecular machines, inter alia for drug delivery systems. I always found it fascinating how physics brought novel tools into biology and how these tools led to discoveries. Thus, I studied physics and molecular medicine in Erlangen, Germany. As a scientist, I wish to contribute to the controversial discourse on nanotechnology in politics, legislation and society - not to defend a field of science I am passionate about, but to achieve sensible regulations for our future. A student exchange with Zambia directed my interests towards the developing world. I co-founded AidReversed, a platform of ideas on how the Western world can learn from developing countries and how this can drive sustainable development. I am looking forward to be part of the Gates community to share ideas for a sustainable future and to take them forward!
Previous Education
University of Cambridge Physics, MPhil 2013
Friedrich-Alexander Universitat Erlangen Molecular Medicine, Core Corriculum 2012
Friedrich-Alexander Universitat Erlangen Physics, Bachelor of Science 2012
Links
https://goepfrichgroup.de
https://www.linkedin.com/in/kerstin-g%C3%B6pfrich-51257a8a