Three Gates Cambridge Scholars will take part in an internal symposium on Thursday.
Three Gates Cambridge Scholars will speak about their research on issues ranging from the role of white matter in the brain, the formation of British-Sino policy and new ways of analysing brain activity at an internal symposium this week.
The symposium takes place on Thursday. The speakers are:
Jennifer Jia's talk is entitled The Role of Neural Activity in Myelin Maintenance. Jennifer [2017], who is doing a PhD in Clinical Neurosciences, will speak about the importance of white matter in the brain and the stem cells behind its architecture and functions. She will focus on the role of neural-glial communication in health and disease.
Matt Leming's presentation, Brain Connectivity, will explore the use of graph theory for analysing brain activity. This is an area of research that operates at the intersection of computer science and neuroscience. Matt [2016] is doing a PhD in Psychiatry.
Tommy Lo [2017], who is doing an MPhil in Asian and Middle Eastern Studies, will give a presentation entitled The Role of the Unofficial Members of the Executive and Legislative Councils in the Formation of British Policy during the Sino-British negotiations, 1982-84. It will reassess the role of the unofficial members of the Executive and Legislative Councils (UMELCO) in the making of British policy on the Sino-British negotiations over the future of Hong Kong in 1982-84.
*The symposium will take place from 7-9pm in the Gates Cambridge Scholars Common Room. Scholars and their guests are welcome. Picture credit: Wikipedia.
Wanyi (Jennifer) Jia
Alumni
Canada
2017 PhD Clinical Neurosciences
Girton College
I developed a love for neuroscience while studying at Pomona College. Through various research projects, I explored several neurobiology topics during my undergraduate studies. As an HHMI EXROP Scholar, I investigated the neural circuitry of the pain pathway in the spinal cord at Harvard Medical School. During my third year as a visiting student at Oxford, I contributed to the structural discoveries of a novel synaptic formation protein complex involved in autism spectrum disorders and schizophrenia. In my senior thesis, I examined the role of a neuroendocrine enzyme in peripheral ganglion formation at Caltech. As an aspiring neurosurgeon-scientist, I hope to understand the mechanisms of regeneration in the brain after neural damage. While much current research focuses on neurogenesis, to functionally recover the brain after trauma and illness, remyelination is key. In my PhD, I hope to profile neural-glial communication in health and disease and understand the role of myelin using the optic nerve as a model.
Previous Education
Pomona College
University of Cambridge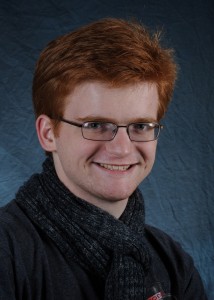 Matthew Leming
Alumni
United States
2016 PhD Psychiatry
Churchill College
I grew up in a Navy family, moving around five different states before attending high school. As a student in the 5-year Computer Science BS/MS program at the University of North Carolina at Chapel Hill (with a minor in Russian language!), I became interested in computational analysis of diffusion MRIs of the brain as a means of detecting neurological disorders. This research took me to laboratories in St. Petersburg and London, as well as many hours on Linux machines at the UNC medical school. At Cambridge, I will pursue a PhD in Psychiatry, modeling structural and functional MRI data in infants using a neural connectome. I hope to establish a practical and theoretical basis for a new approach to neural connectomes that focuses on analyzing circuitous connections in the brain, as a way to predict mental illness and neurological disorders in children. In the future, I would like to found a research-based company that develops diagnostic image analysis techniques, focusing on both developing this technology and delivering it to the hands of medical doctors that can use it to directly impact the lives of others.
Previous Education
University of North Carolina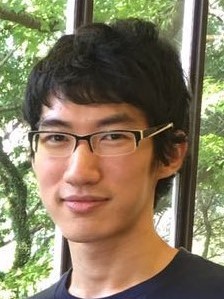 Yui Chim Lo
Alumni
Hong Kong
2017 MPhil Asian and Middle Eastern Studies
Hughes Hall
Anyone who tries to walk on a single leg is sure to stumble, but walking on the two legs of academic studies and societal service enables me to stride forward. Studying History and Chinese at the University of Hong Kong, my undergraduate research deals with the Sino-British negotiations over the future of Hong Kong, an event with profound implications for the lives of generations of Hong Kong people. By using recently declassified British government records, I challenge existing claims regarding the roles of the Governor of Hong Kong and local elites in the fateful negotiations of the 1980s. I have also worked on a public history project to preserve and publicise knowledge about the declining local fishing industry, and have assisted underprivileged children in their studies as a voluntary teacher. In the MPhil Chinese Studies at Cambridge, I will research the history of Hong Kong-Commonwealth relations, thus adding a special perspective to the fields of Hong Kong's and China's foreign relations. I hope to help Hong Kong citizens understand their past and their identities, generate ideas for the future of our city, and encourage my future students to realise their potential and work for the benefit of others. It is definitely my honour to be a member of the Gates Cambridge community. I believe the common experience shared with my peers in the Gates community will empower us to serve people in need with greater ability and commitment.
Previous Education
University of Hong Kong