A study co-authored by Eddie Cano-Gamez will help narrow down the search for the molecular pathways involved in autoimmune diseases such as multiple sclerosis.
Autoimmune diseases like multiple sclerosis are conditions in which the immune system attacks healthy organs. They are a major health concern and we are in urgent need of new treatments.

Eddie Cano Gamez
A new study which uses genomics to trace the molecular pathways of autoimmune diseases has helped scientists to move one step closer to understanding the causes of asthma, multiple sclerosis and arthritis.
A study, co-authored by Gates Cambridge Scholar Eddie Cano-Gamez, has shown that thousands of differences in DNA between individuals, associated with immune diseases, are linked with the switching-on of a specific subtype of immune cells.
Published recently in Nature Genetics, the study, from the Wellcome Sanger Institute, GSK and Biogen, under the Open Targets initiative, will help narrow down the search for the molecular pathways involved in immune diseases and could lead to finding drug targets for developing new treatments.
The immune system keeps us healthy by fighting infections. However, if something goes wrong, the cells in our immune system can mistakenly cause inflammation, leading to immune diseases like asthma, multiple sclerosis and inflammatory bowel disease (IBD). These diseases affect millions of people worldwide, with more than five million asthma patients in the UK alone, yet it is not known what triggers the immune system to respond in this way, or even the exact cell types involved.
Previous research found that there are thousands of genetic changes – known as genetic variants – that are more common in patients with immune diseases than in healthy people. Understanding these genetic changes could provide clues to the causes and biological pathways involved in immune disease, and in time, lead to identifying new drug targets.
Many of these genetic variants are in poorly understood areas of the genome and are thought to be involved in regulating functions of immune cells. Add to this, cytokines – the signalling proteins released to allow communication between the immune cells during inflammation – and the picture becomes even more complex, making it extremely difficult to pinpoint what is causing the disease.
Researchers at the Sanger Institute and their collaborators aim to understand which immune cell states are most important for immune diseases, in an effort to home in on potential new drug targets for diseases like asthma and IBD.
In this new study, the team looked at which parts of the genome were active in three types of immune cells from healthy volunteers, and cross-checked these positions against all the genetic variants implicated in different immune diseases. They also added different cytokines, creating a total of 55 different cell states, to mimic immune disease inflammation and understand the effects of the signalling chemicals in these cells.
The study revealed that one particular cell type and cell state – early activation of memory T cells – had the most active DNA across the same regions as the genetic variants implicated in immune diseases. This pointed towards the initial activation of these T cells being important in disease development. Surprisingly, the research showed that the cytokines generally only had subtle effects on the DNA activity, and played a lesser role in most of the diseases studied.
To enable this complex analysis, the researchers developed a new computational method, called CHEERS, which enabled them to identify cell states relevant for immune diseases. Openly available**, this resource could also be used to find links between genetic variation and mechanisms for other complex diseases.
Eddie [2017], who is doing a PhD in Biological Science, said: "Autoimmune diseases like multiple sclerosis are conditions in which the immune system attacks healthy organs. They are a major health concern and we are in urgent need of new treatments. The challenge, though, is that we are not even sure which cells cause these diseases. Without that knowledge, it is very difficult to propose new drugs. In this study we attempted to solve this using genomics. The idea was to shortlist a few candidate cells which could be involved in disease. Our results suggest that "memory T cells" are the top candidate and that their response may be compromised in autoimmunity. This is important because it tells us which cells to focus on next and what kind of drugs to look for."
*Picture credit: Photomicrograph of a demyelinating MS-Lesion. Immunohistochemical staining for CD68 highlights numerous macrophages (brown) . Original Magnification 10x by Marvin 101, courtesy of Wikimedia commons.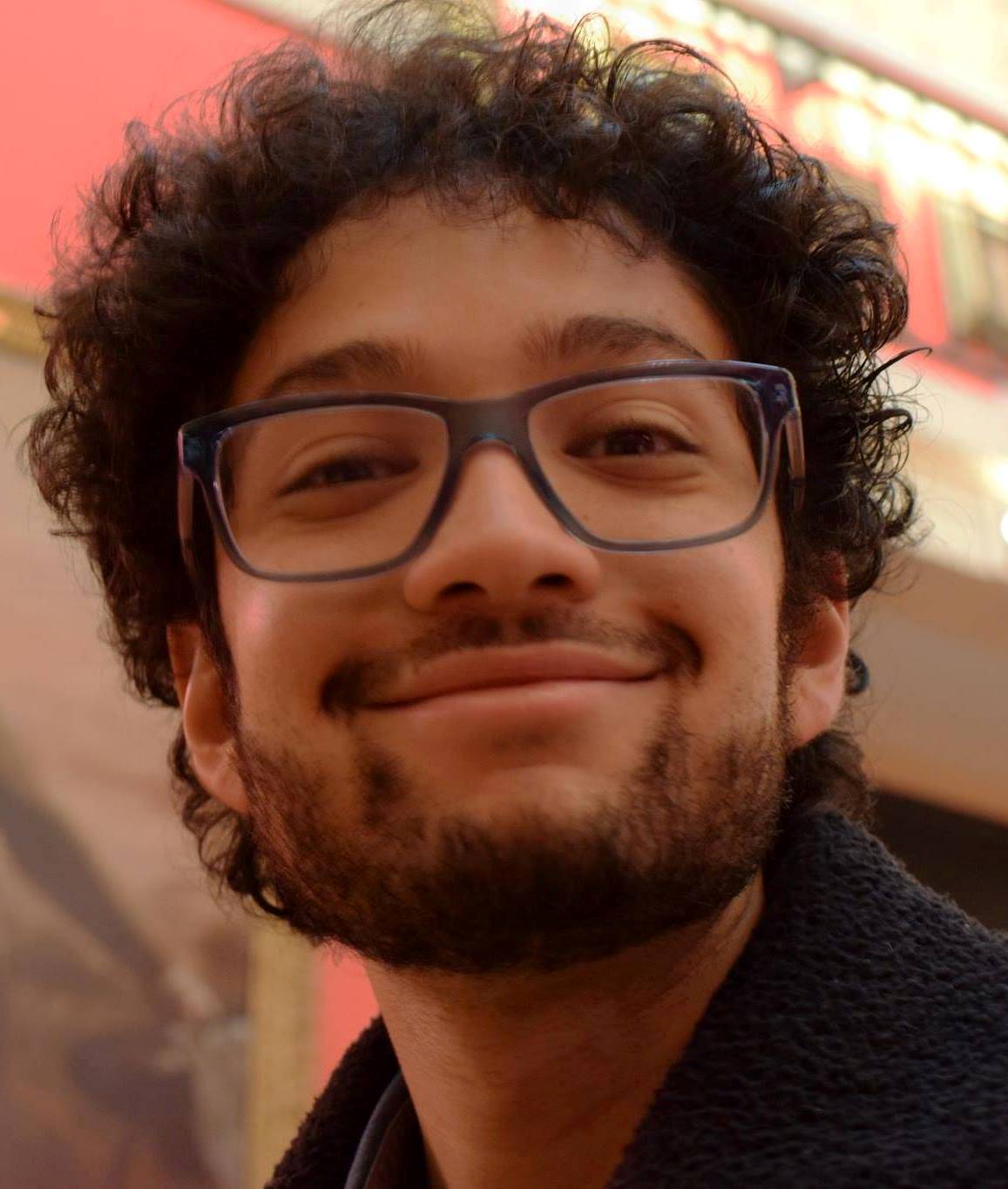 Eddie Cano Gamez
Alumni
Mexico
2016 MPhil Biological Science (Sanger)
2017 PhD Biological Science at the Sanger Institute
Trinity Hall
From my childhood, I remember the smell of books. The shelves full of novels at my grandmother's house, the aroma of old pages in the reading room of my primary school during winter. I like to think of my life as a series of libraries. From the surreal verticality of Biblioteca Vasoncelos, with its whale skeleton hanging from the roof, to the Maori carvings of Auckland University Library. When I think of it that way, perhaps it is not surprising that, after pursuing a degree in biotechnology in Mexico City, I ended up studying immunogenomics. Picture, for instance, Alice through the looking glass. "Here it takes all the running you can do, to keep in the same place", said the Red Queen. When I read this quote, I think of the immune system. How fast must it run to keep our place in a world ruled by microbes? But the immune system does not run, it plans ahead and divides tasks. It is a community of cells that talk to each other. During my PhD in at The Sanger Institute, Cambridge I will study the immune system, using transcriptomics to link gene expression and cellular functions to genetic variation across individuals. Because I firmly believe in the transforming power of knowledge, when out of the lab I like teaching, and promoting art and science. Languages and music are my biggest passions. Monet, my favourite painter. And my dearest dream, to someday have a positive impact in Latin American society. As a Nahuatl poet once put it, "all that is true has a root". And, to me, the desire to improve our world will always be the root from which everything else stems.
Previous Education
University of Auckland
University of Cambridge