Carol Nkechi Ibe and Cansu Karabiyik have won this year's Bill Gates Sr. Prize.
Two Gates Cambridge Scholars are sharing the 2019 Bill Gates Sr. Prize which recognise their outstanding research and social leadership.
Carol Nkechi Ibe and Cansu Karabiyik have been selected for the prize which was established by the Gates Cambridge Trustees in June 2012 in recognition of Bill Gates Sr's role in establishing the Gates Cambridge Scholarships, being a Trustee and engaging with, and inspiring, many generations of Gates Cambridge Scholars.
The Award, presented at the graduation dinner on Friday, allows Scholars to recognise the impact and contribution to the Scholar community of one of their peers, with particular reference to the Scholarship's selection criteria. Scholars are asked to nominate a fellow Scholar for the Award by completing a statement about why that Scholar would be a suitable recipient. Selection was on the basis of how well the nominated candidates met the selection criteria while in residence in Cambridge. It is the fourth year running that the award has been shared.
Cansu Karabiyik [2016] is doing a PhD in Medical Science investigating autophagy in Parkinson's disease and has contributed to several publications on neurodegenerative diseases.
Cansu, who is Kurdish and grew up in Denmark, is also dedicated to improving the lives of refugees. In her first year at Cambridge, she put on a garden party to raise money for refugees in Chios, Greece, and has travelled to Greece several times to volunteer in refugee camps. After getting involved in stand-up comedy at Cambridge – which has led to her being a regular on the London and Cambridge comedy circuit and being featured on the BBC Radio 4 New Comedy Awards – she set up the charity Laugh 4 Change. It puts on stand-up shows to raise money for refugees and has raised more than £9,000 to provide food, education and mental health support for refugees in Greece. Cansu is now working to expand the charity to other universities.
She was also nominated for the Bill Gates Sr Award for her energetic commitment to Gates Cambridge Scholars' professional development. As Learning for Purpose co-director, she has injected new energy into the programme and initiated a partnership with the Orientation Committee that put on four LfP workshops during the orientation process. It now holds regular workshops throughout the year.
One nominator wrote: "Both in her personality and her activism, Cansu uses laughter to illuminate some of the most profound geopolitical problems of our day, though this masks a deeply fiery and personal commitment to improving the lives of anyone who has ever felt unwelcome in a new place. In terms of accomplishments, she overshadows all of us…Cansu dedicates her sharp mind, generous heart and riotous sense of humour to everything she does."
Plant Sciences and laboratory training
Carol Nkechi Ibe [2015] is doing a PhD in Plant Sciences and her research has highlighted the regulatory role of three rice receptor-like kinases during intracellular invasion of rice roots by a rice leaf pathogen. Her research aids understanding of a disease that destroys up to 30% of rice in the field and could play an important role in increasing global food security.
It recently won her the highly competitive Cambridge University Society for the Application of Research (CSAR) Award. Carol was one of 12 winners (out of more than 200 entries) and the first black student to win the award.
In addition to her research, Carol is the founder of the non-profit organisation JR Biotek Foundation which provides high-quality scientific laboratory training and teaching resources to Africa-based research scientists, lecturers and students. Carol also provides mentoring support to African students and donates new/used lab equipment, consumables and reagents from companies and universities in the UK to support research in Africa.
JR Biotek organises training workshops in Africa – most recently a workshop was held in Benin which trained 100 agricultural researchers from 19 African countries. It also holds an annual Molecular Laboratory Training Workshop and a UK-Africa Food Security Symposium at the University of Cambridge.
In the 2nd year of her PhD, Carol created the 'Bio-innovation for Africa' pitching challenge to inspire African scientists to work together to develop solutions to the challenges faced on the continent. Multiple Africa-based startups and non-profit organisations have been created from this initiative.
Through her work for JR Biotek Carol has raised more than £100,000 from donors within the University of Cambridge and has reached 133 Africa-based agricultural researchers and postgraduate students from more than 22 African countries.
She also took part in the Bill & Melinda Gates Foundation's Grand Challenges meeting last October to speak both about her PhD research and her work with the JR Biotek Foundation.
One of her nominators said: "Her passion, generosity and absolute commitment to make a huge difference in the lives of others leads me to nominate her for the Bill Gates Sr Prize award. Her excellent work and unique personal attributes fulfil the criteria of this award, but most importantly, represent the Gates Cambridge Scholarship."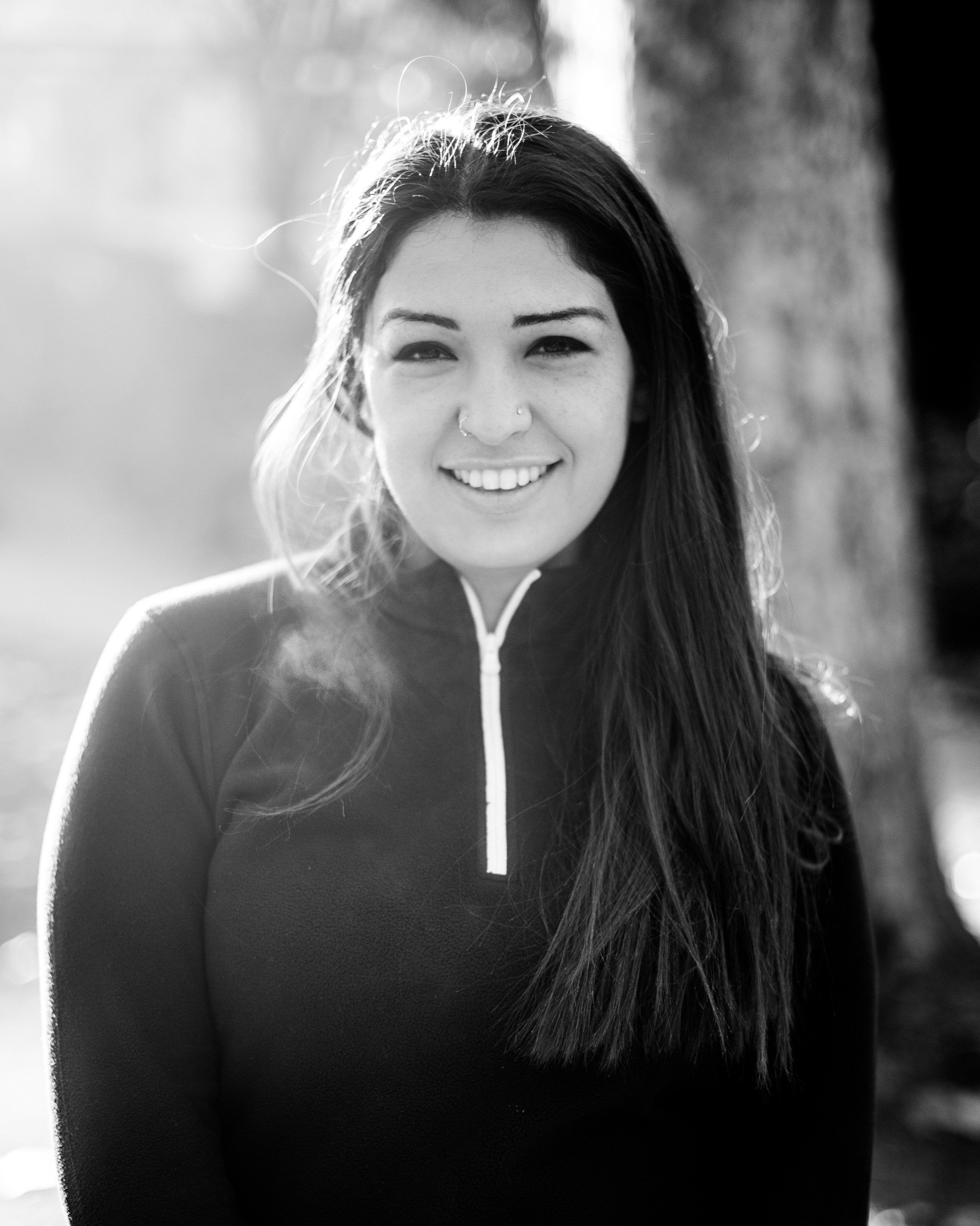 Cansu Karabiyik
Alumni
Denmark
2016 PhD Medical Science @ CIMR
Pembroke College
I completed my BSc and MSc in Biomedicine at the University of Southern Denmark, where I developed a great fascination for neuroscience. Therefore, I chose to conduct my BSc thesis in a neurobiology lab working on a treatment for stroke. During my MSc degree, I had the good fortune to study at both UCSD and in Portugal. Following this, I decided to spend a year gaining additional research experience. I came to Cambridge in July, 2015 to work as a research assistant in Prof. David Rubinszteins lab. Here, I had the opportunity to combine cell biology with neurobiology and learned that understanding cell mechanisms creates options for treating severe diseases. Currently, there are no effective treatments for neurodegenerative disorders. During my PhD, I will focus on the cellular degradation mechanism, autophagy. Induction of this pathway has the ability to clear the toxic aggregates that are the hallmarks of neurodegeneration in disorders such as Parkinson's disease. I hope that this will bring us closer to treating these devastating diseases that leave individuals impaired and dependent. I am excited to undertake my PhD in such a dynamic and innovative environment and to join the diverse and compassionate Gates community.
Previous Education
University of Southern Denmark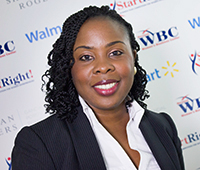 Carol Nkechi Ibe
Alumni
United States
2015 PhD Plant Sciences
Newnham College
I was born in the United States but grew up in Nigeria, where I completed a BS in microbiology. In pursuit of a better education and career, I returned to the US and did a master's in molecular biology and biochemistry with a specialization in biotechnology from the Georgetown University, and subsequently, a master's in clinical embryology from the University of Oxford. During my studies at Georgetown, I became inspired to start JR Biotek, a life science education company that provides quality biotechnology and life science education, training and laboratory capacity building programs to students, educators and scientists in Africa. My vision is to help build a powerful workforce that can advance scientific research and innovation in Africa, especially within the field of agriculture. I am also very passionate about developing more effective and practical solutions to food insecurity in sub-Saharan Africa, and this influenced my decision to study plant science. My PhD research will aim to determine the commonalities and differences during intracellular rice root colonization by both beneficial and detrimental fungi, and how these associations may be enhanced for practical agricultural applications. Rice is a major staple food in many African countries; therefore, developing rice cultivars with better adaptations to low-input rice agroecosystems is crucial for achieving food security in the continent. This is the ultimate goal of my PhD. I am deeply honored to receive the Gates Cambridge scholarship, a life changing award that would allow me to improve the lives and careers of many in Africa.
Previous Education
University of Oxford
Georgetown University