This year's Weekend of Research was one of the biggest scholar-organised events ever, bringing together scholars and alumni around the world virtually to discuss their research.
Community is more important than ever in these socially-distanced times, so it was a great pleasure to allow Scholars and Alumni to share their research and interact with one another from afar.

Davide Martino and Emma Soneson
This year's bumper Weekend of Research went online due to the COVID-19 pandemic and consisted of a large number of presentations and panel discussions on issues ranging from conservation ethics to COVID-19.
It kicked off with keynote speaker Tom Rivett-Carnac, co-founder of Global Optimism, an organisation which describes itself as a movement of "stubborn climate optimists", in conversation with Reetika Subramanian [2019], who is doing a PhD in Multi-disciplinary Gender Studies.
He said that it was important that people do not celebrate the short-term impact on the environment of lockdown because if we don't fundamentally change our approach things will only get worse when lockdown is over. However, he said the coronavirus pandemic could lead to three potential positive outcomes: it suggested a need for collective endeavour to solve big problems and it showed that we need to listen to experts' warnings and that strong action could be taken quickly to protect the most vulnerable.
Rivett-Carnac added that the next few months are the most important for moving towards sustainable development and support for a green economy, while people are still "hungry for evidence". He added that, despite the US pulling out of the 2015 Paris Agreement on climate change, there had not been a feared cascade effect and other countries were not following, in part due to technological advances which meant countries did not have to choose between being green and the economy.
On the impact of climate change on gender inequality, Rivett-Carnac said it was necessary to acknowledge and mitigate the effects and that gender considerations needed to be part of national agendas on climate change which could then be overseen at an international level. And he spoke of the need for more education in developed countries about the way consumption levels in the West affected combustion levels in manufacturing countries.
For Rivett-Carnac his 'stubborn optimism' derived from a focus on what is possible, on a just transition to a green economy and on the idea that addressing climate change is too important not to do. It was, he said, "a strategy for achievable change".
Global health
In addition to the keynote, various talks and panel discussions, the Weekend included a Gates Cambridge Alumni Association Online Global Health Meeting.
This consisted of three interdisciplinary panel discussions. The first, on tackling the COVID-19 pandemic, kicked off with Salma Daoudi [2018] who spoke of the potential political and social impact – from rising nationalism to increasing social inequality – of COVID-19, with particular reference to Africa. Daoudi said health should be a core security issue and the global health agenda needed a wider focus "on building sustainable health systems which could absorb the shocks of future pandemics".
She showed how the pandemic was being viewed as a core security threat and how politicians around the world were using martial language and referring to national survival and the wider geopolitical tensions that the virus was exposing. For some countries, policies around COVID-19 were seen as an attack on civil liberties, while in others they were being used as a cover to abuse power, she said.
Daoudi also addressed some of the possible impacts of the pandemic, from centralisation of decision-making, human rights abuses and amendments to individual country's constitutions to riots, state repression and terrorism as well as rising nationalism, more unemployment and poverty, greater inequality and increased risk of starvation.
Daoudi spoke in particular about Africa, which she said was very diverse in terms of its capacity to address the pandemic. In several countries there were very limited health resources, for instance, Eritrea has no ventilators. Some of the continent's biggest cities were densely populated and had poor sanitation. However, mortality rates were not as high as anticipated so far, possibly due to previous experience of infectious disease pandemics and an appreciation of the need for a quick response.
Emily Jordan [2009], co-founder of Intrepida, described how their recently launched product, Ancora.ai, simplifies and democratises the process for accessing COVID-19 clinical trials. The platform, recently launched, lists all the COVID-19 trials going on. Jordan said there were studies taking place in 79 countries and more than 1,000 trials were under way which required over 620,000 recruits. Trials were often delayed because of problems recruiting the right people. The platform simplifies the process and helps people find the trials they would be appropriate for. Jordan was optimistic about a treatment being found, saying 83% of the treatments being tested are already on the market which would speed up the process.
Stephen Kissler [2014] presented modelling of historic pandemics to show potential patterns of infection in the absence of longitudinal data on COVID-19. He said modelling could also be used, for instance, to show the impact of policies such as social distancing in diverse settings.
All three agreed that greater democracy, including in access to research and which populations get studied, was needed.
The next session was on the role of pharmaceutical companies in ensuring access to medicine and took place under Chatham House rules. It covered best practice in global access to medicine and how COVID-19 could open up new models based more on stakeholders than shareholders. One speaker called for a wartime mobilisation for COVID-19 which would be "less space race and more international space centre" ie less about who is first and more about collaboration. There was also discussion of the need for the scaling-up process in drug development to be speeded up to avoid space race type battles.
The third panel focused on health innovation. Sabrina Anjara [2014] spoke about her research on increasing mental health care access through primary health settings in Indonesia. She said issues such as inequality, social identity and traditional beliefs about mental illness all contributed to access issues and that healthcare programmes needed to take account of the local context.
Isaac Holeman [2013] spoke of how his company Medic Mobile had responded to COVID-19 by developing an open source COVID-19 community health toolkit to ensure vital primary healthcare settings had the information they needed to keep health workers safe.
And Paulo Savaget [2015] spoke of how hacking and innovative workarounds could help save lives, giving the example of a project in Zambia which saved thousands of people from dying by piggybacking diarrhoea medication on the back of Coke distribution networks to rural areas.
COVID-19
Other panel discussions during the Weekend included one on COVID-19. Vaithish Velazhahan [2018] talked about drug and vaccine development, saying many of the drugs being investigated in the US already have Federal Drugs Administration approval, which would speed up the process. He said there were a range of vaccines being investigated which was also important because there was no one size fits all solution for the many different demographics. He added that, in the absence of treatments and vaccines, the World Health Organisation policy of test, trace, isolate was the only way to ensure we are not social distancing for the foreseeable future.
Reetika Subramanian said the coronavirus had highlighted existing social inequalities. While, for instance, men were more likely to die as a result, women faced greater socioeconomic impacts from the coronavirus, including an increase in domestic violence and there had been a disproportionate impact on traditionally female-dominated jobs, such as garment manufacturing in Bangladesh. She said women were also highly represented in frontline jobs, making up 70% of global healthcare workers. They were also more likely to lack access to digital jobs and learning. She said gender blind policies aimed at tackling the impact of the coronavirus would leave many women and girls exposed.
And Ria Roy [2017] spoke about the impact of COVID-19 in South Korea. She said South Korea had generally been seen as a success story in the global media, but initially its approach was viewed as a failure in South Korea following an initial spike in cases. The country had reacted late, but, having made that initial mistake, had caught up quickly due to pressure from the medical profession and the public, she said. It had worked with telecommunication companies to trace and alert people and had been able to keep numbers of infections down. It was important, said Roy, to learn from both its strengths and weaknesses. She touched on the situation in North Korea, but said there was scant information on the impact of COVID-19, although there were reports of a hospital being built to a rapid timetable.
Davide Martino [2019] and Emma Soneson [2018] from the Gates Cambridge Scholars Council, who organised the event, said: "Going from a one-day conference in Cambridge to a four-day Weekend of Research broadcast across the continents was a big – albeit incredibly rewarding – challenge! Instead of booking catering and making name badges, we've had to figure out how to facilitate virtual sessions with participants tuning in from Mumbai to Hong Kong to California. Community is more important than ever in these socially-distanced times, so it was a great pleasure to allow Scholars and Alumni to share their research and interact with one another from afar."
*We will be publishing blogs based on some of the presentations over the next few weeks. Picture credit: from the day one debate on conservation ethics.
Reetika Subramanian
Scholar
India
2019 PhD Multi-disciplinary Gender Studies
Queens' College
Early marriage and bridal trafficking in Rajasthan, sexual violence in Mumbai, female circumcision among Dawoodi Bohras: my experiences as a journalist and researcher have exposed me to diverse geographies, socio-economic realities and cultural prejudices that young women across India face. Home, however, is the place where I first found my bearings. As a survivor of domestic violence, my feminism got defined by my mother's everyday negotiations within the structures that cultivate and normalise the culture of silence. It drove me to challenge patriarchal notions of leadership and become sensitive to differences. Gender became a way of seeing the world. Backed by my rich field insights, multimedia skills and a feminist consciousness, I am excited to return to Cambridge to pursue my PhD as a Gates Cambridge scholar. My study straddles the areas of climate justice and gender equality. In India's historically drought-prone and caste-ridden Marathwada region, I seek to combine a multi-sited feminist ethnography with an informed interpretation of oral folk poetry, to understand the historical compulsions, lived experiences and gendered labour burdens of Dalit and Adivasi girls in a climate crisis. My fundamental interest in pursuing the project stems from my yearning to reconcile collaborative storytelling with pressing marginalised realities.
Previous Education
University of Cambridge Multi-disciplinary Gender Stud 2017
Tata Institute of Social Sciences Media and Cultural Studies 2015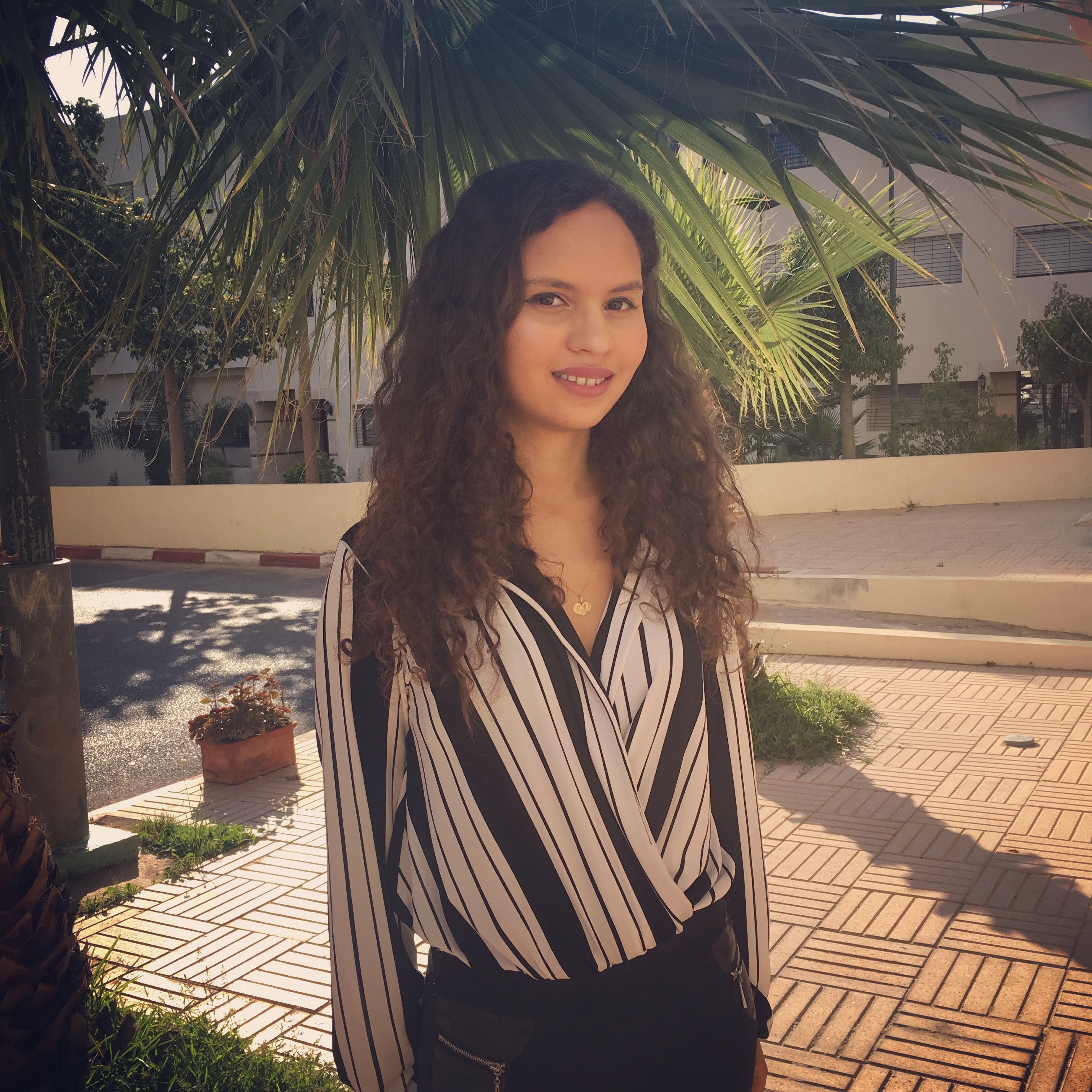 Salma Daoudi
Alumni
Morocco
2018 MPhil International Relations and Politics
Lucy Cavendish College
Born and raised in Morocco, I developed early on an interest for politics and international relations, especially as the Arab spring unfold in neighbouring countries. In order to gain a deeper understanding of how development issues can threaten regional and global security, I majored in International Studies at Al Akhawayn University to study and research the development-security nexus. After a semester spent at Binghamton University and an internship at the Moroccan Ministry of Foreign Affairs and International Cooperation, I particularly developed interest for biopolitics and the interrelation between health and security, which has been the main focus of my undergraduate capstone research. During the course of my Mphil in International Relations and Politics at the University of Cambridge, I seek to further deepen our understanding of how failing to provide for the right to health in complex civil war humanitarian emergencies in the MENA region constitutes an emerging security threat. I want my academic research to embody my engagement towards global development and equity, which I have developed while serving the social missions of clubs such as Rotaract and volunteering to tutor refugee children in Morocco. Besides, I also enjoy reading, traveling, and writing fiction. I am honoured to join the Gates Cambridge community, and look forward engaging in an as stimulating as inspirational journey towards improving others' lives.
Previous Education
SUNY Binghamton
Al Akhawayn University
Stephen Kissler
Alumni
United States
2014 PhD Applied Maths and Theoretical Physics
King's College
Born and raised at the foot of the Rocky Mountains in Castle Rock, Colorado, I completed my Master's degree in Applied Mathematics just a few miles north at the University of Colorado Boulder in 2014. At Cambridge, my PhD research will involve mathematically modelling influenza epidemics, in order to better understand the disease's transmission and to predict which control measures (such as vaccination, travel advisories, and school closures) will most effectively slow or stop an outbreak. I hope that this will ultimately lead to a career in mathematical epidemiology, emphasizing in preventing emerging infectious diseases that cross over from animal to human hosts. In addition to research, I also love to teach mathematics, and I hope to find ways to do so during my time at Cambridge and over the course of my career.

Sabrina Gabrielle Anjara
Alumni
Indonesia
2014 PhD Public Health and Primary Care
Queens' College
Sabrina was the first Gates Cambridge Scholar from Indonesia. Her PhD at Cambridge was a clinical trial of the implementation of mental health services in primary care clinics. She completed a Postdoctoral Research Fellowship at University College Dublin, studying how collective leadership in healthcare influences patient outcomes. She is now leading the Metaverse research theme in Accenture's Human Sciences Studio.
Sabrina holds a BA in Psychology and Asian Studies from the University of Melbourne, and an MSc in Organisational Psychiatry and Psychology from King's College London. Before Cambridge, Sabrina researched medical education in the National University of Singapore and spent some years as a Psychologist at the Ministry of Social and Family Development, Singapore. She's a World Economic Forum Global Shaper.
Isaac Holeman
Alumni
United States
2013 PhD Management Studies
King's College
Isaac Holeman is a designer-researcher striving for global health equity. As a social scientist and co-founder of the social enterprise Medic Mobile, his work is about seeing complex health systems from the perspective of the poor and marginalized and responding pragmatically. Medic Mobile received a Skoll award in 2014, and Isaac has been featured twice in Forbes Magazine as one of the top 30 social entrepreneurs under the age of 30. He is an active speaker and consultant, and his writing has been featured in outlets such as National Geographic, the Oregonian and the Harvard Global Health Review. He continues to practice design at Medic Mobile, while pursuing research projects as a fellow of the University of Edinburgh's Global Health Academy and as a Gates Cambridge Scholar in innovation, strategy and organization.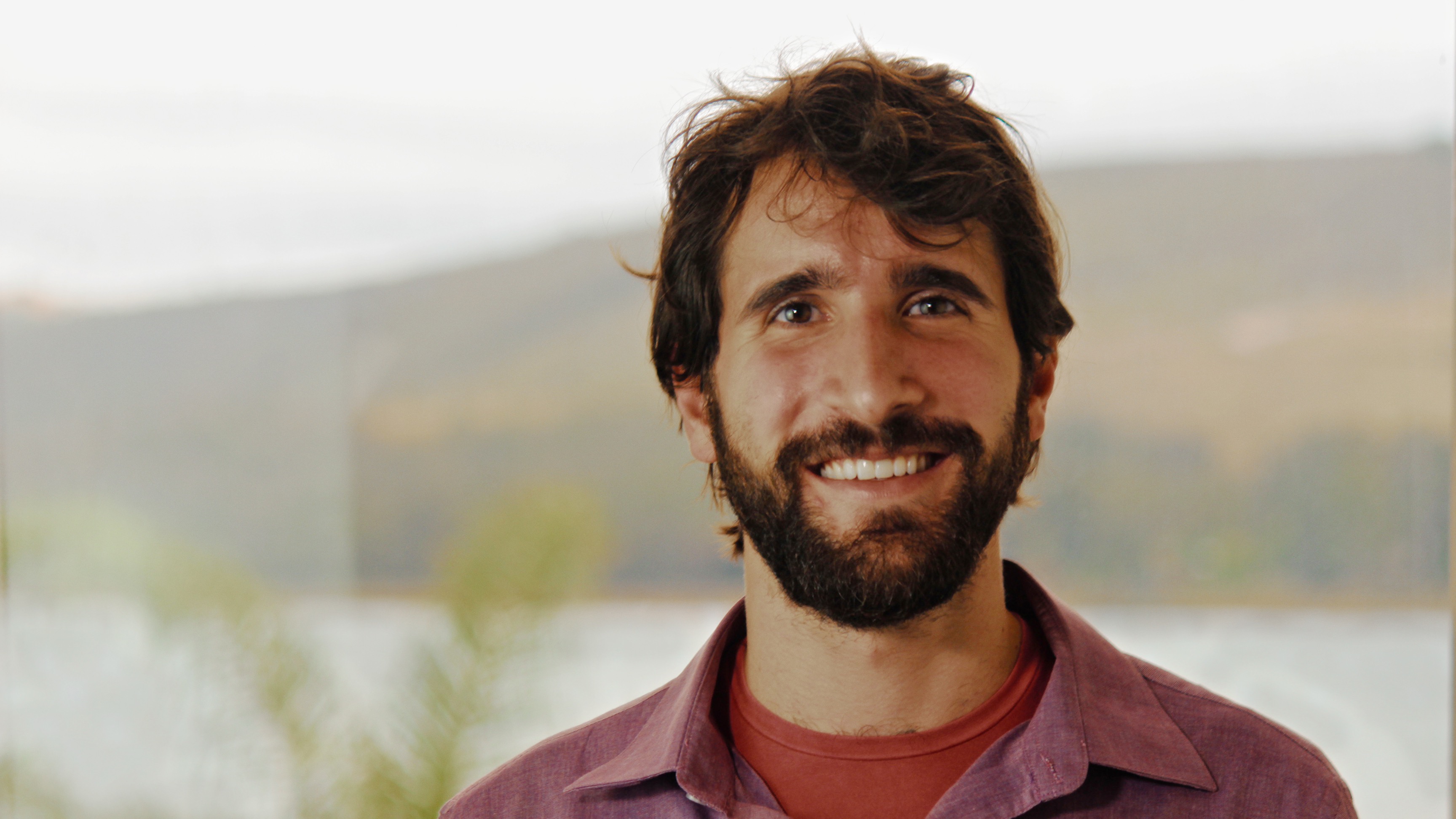 Paulo Savaget Nascimento
Alumni
Brazil
2015 PhD Engineering
Hughes Hall
Paulo holds a joint appointment between the Department of Engineering Science and Saïd Business School. His primary fields of expertise are entrepreneurship, sustainable development, systems change, and innovation management.
The emphasis of his work is on transforming unjust systems through entrepreneurship. He formerly served as Postdoctoral Researcher at the Skoll Centre and as an Assistant Professor at Durham University. Outside academia, he worked as an entrepreneur and as a consultant to large companies, governments, and intergovernmental organisations. He received his PhD from the University of Cambridge, as a Gates Scholar.
He has been granted the IBM Business of Government Award, the Green Talents Award from the German Ministry of Science and Technology, and the Oldham Award from the University of Sussex, and has received multiple scholarships for his studies, such as from the Gates Trust, the UK Foreign and Commonwealth Office, and the Brazilian Council for Science and Technology.
Previous Education
University of Sussex
Universidade Federal do Rio de Janeiro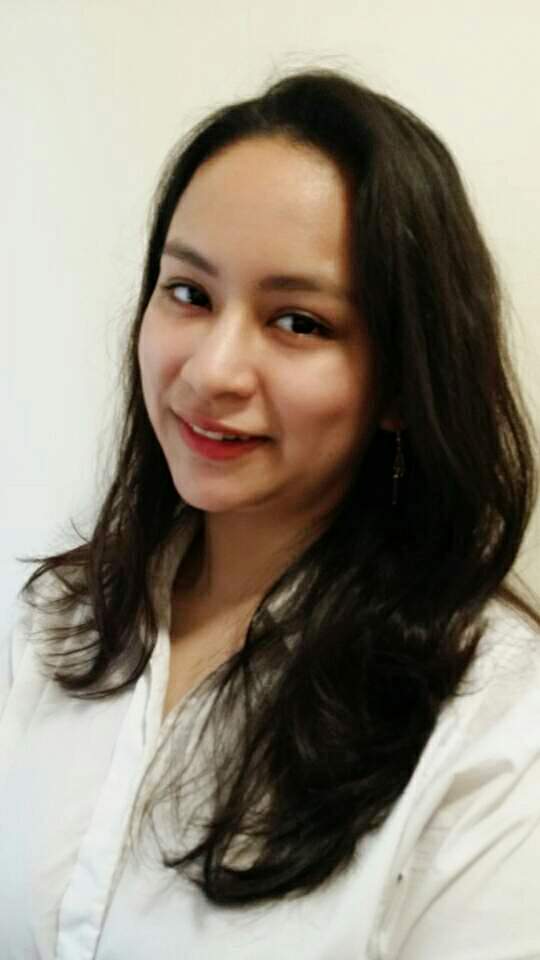 Ria Roy
Alumni
Korea, Republic of
2017 PhD Asian and Middle Eastern Studies
Selwyn College
I was born of an Indian father and a Korean mother in Seoul, Korea. I grew up in Korea speaking three languages -- Korean, English and Bengali -- and frequently visiting India. This experience exposed me to strikingly different cultures and styles of thought, but it also meant that, although I was a native Korean speaker imbued with Korean culture, I was able to look at my society as an outsider, making me sensitive to the role that representations of national identity play in politics. I then pursued my undergraduate studies at the School of International Liberal Studies, Waseda University, Japan. During this time, I not only learned Japanese, but also developed an academic interest in studying representations, North Korea, and East Asian history. I then studied for my MA at Harvard University (Regional Studies – East Asia), where I examined the interaction of aesthetics, politics, language and literature in North Korea, focusing on the funeral of the North Korean leader, Kim Jong-il. In my PhD at the University of Cambridge, I am eager to delve deeper into the question of the manufacture of charisma in North Korea and to trace its transformation from a state committed to Marxist-Leninist views to one that propagates a semi-mystical view of leadership. As a Gates Cambridge Scholar, I hope to put my work on political representations in North Korea and Asia into a broader context and so to help provide knowledge that could be used for the benefit of people everywhere.
Previous Education
Waseda University
Harvard University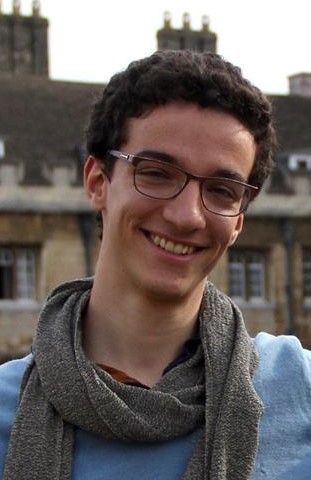 Davide Martino
Alumni
Italy
2019 PhD History
St John's College
As a child, two of my favourite books were a collection of Greek myths, mainly from the Iliad and the Odyssey, and a biography of Alexander the Great; both a love for books and a curiosity for the past have stayed with me since. I was lucky to grow up in Italy first, then in Belgium, and when I made the leap across the Channel to study History at Cambridge I already saw myself as a European citizen. My fascination for the philosophes of the Enlightenment initially lured me towards the eighteenth century, but a combination of chance and opportunity led me to focus on the sixteenth and seventeenth centuries instead. As I researched the history of a Florentine family relocating to South Germany in the midst of the Thirty Years' War for my Master's, I found in the past some parallels with my own experience of transnational movement. For my PhD I will cross not just national but also disciplinary boundaries, investigating the uses of hydraulic knowledge and expertise across three early modern cities, Florence, Augsburg, and Amsterdam. Retracing the careers of hydraulic experts responsible for monumental fountains and mundane sewage systems alike, my work will be at the crossroads between the history of science, art history, and environmental history. In particular, I intend to contribute to the field of water history, which has very concrete implications for the present, and for ensuring that we can continue to hold water in shared and sustainable possession with fellow humans.
Previous Education
Birmingham City University Education (Primary) 2019
University of Cambridge Early Modern History 2017
University of Cambridge History 2016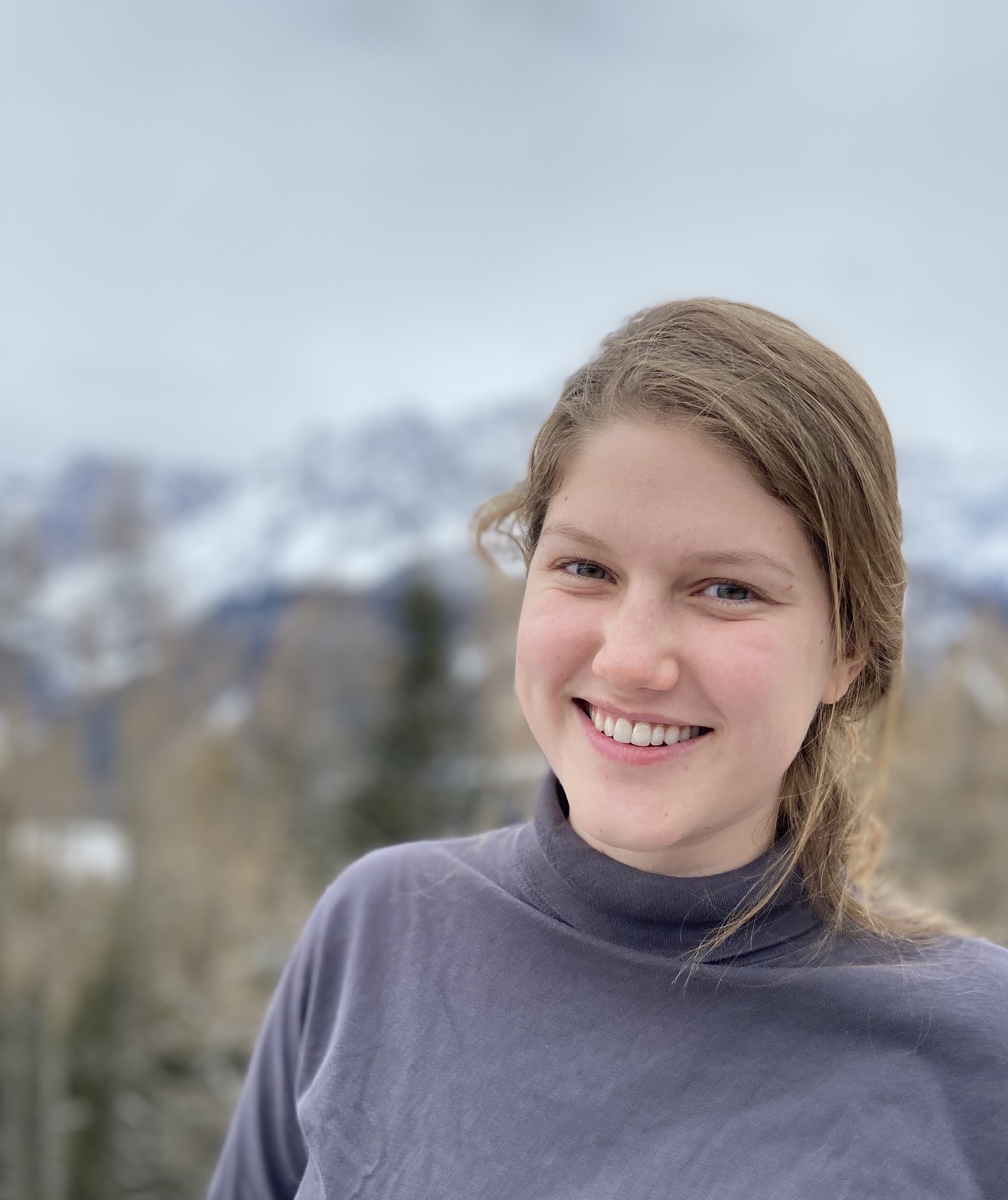 Emma Soneson
Alumni
United States
2018 PhD Psychiatry
Clare College
With undergraduate degrees in Italian and Ecology & Evolutionary Biology and past research experience in primate behaviour and orthopaedics, I might seem at first a bit of an unusual candidate for a PhD in Psychiatry. My interests in child and adolescent mental health and appreciation for population approaches to improving health and wellbeing developed through my work at Yale and the National Institute of Child Health and Human Development. I am particularly interested in understanding the role of schools in mental health promotion and prevention. In 2016-17, I completed my MPhil in Public Health at Cambridge with a research focus on the acceptability of school-based identification of mental health difficulties. For my PhD, I will continue to work with Professor Peter Jones, Dr Emma Howarth, and Professor Mina Fazel (Oxford) on this research as we design, implement, and evaluate different models of school-based identification. By increasing early identification rates, we hope to improve access to care and support for children and young people who are experiencing mental health difficulties and ultimately improve their long-term psychosocial outcomes. I am incredibly grateful for the opportunity to spend another three years in Cambridge surrounded by inspiring mentors, colleagues, and friends, and am honoured and excited to join the Gates Cambridge community!
Previous Education
Yale University
University of Cambridge