Gates Cambridge Alumni have been mobilising to address some of the many issues thrown up by COVID-19.
A number of Gates Cambridge Alumni are involved in efforts to combat COVID-19 and its social impact. They include researchers looking at how the coronavirus impacts various populations, those working on potential vaccines, social entrepreneurs looking to speed up the process of finding treatments and vaccines as well as alumni working to fund raise for some of those worst affected by the pandemic.
Carol Ibe [2015] has been fundraising to provide food packages to some of the poorest families affected by the COVID19 lockdown in Uganda & Nigeria. Carol aims to raise £5,000 to provide emergency food packages to at least 250 poor families in Uganda and Nigeria within the next few weeks. Carol, who did her PhD in Plant Sciences, says the families are on the verge of starvation due to the COVID-19 pandemic lockdown and local travel restrictions, which have affected the way they earn their daily living, for instance, through street hawking. Most of them live in slums and rural areas and struggle to eat a meal a day.
In partnership with the Williams Uchemba Foundation and Efficient Grace for the Hopeless Foundation in Nigeria and Hope for Street Kids and the Vulnerable People Foundation in Uganda, food packages containing basic food items such as rice, beans, palm oil/vegetable oil, tomatoes, onions and maize flour as well as clean drinking water will be provided to the most affected families.
Another alumna Jerelle Joseph [2014] is keeping Dominican students connected and learning during the COVID-19 crisis through her Student Axecess campaign which aims to raise money for tablets and data connectivity to Dominican students who cannot access online services so they can continue their studies during lockdown. This continues Jerelle's goal of empowering Caribbean students, which included launching the mentoring NGO CariScholar while at the University of Cambridge. Jerelle did her PhD in Chemistry.
And Matt Malone [2018], who did an MPhil in Theoretical & Applied Linguistics, performed stand-up comedy with five others to raise funds for Kitrinos Healthcare, a UK-based charity, providing vital healthcare to refugees trapped in Greece, for a COVID-19 crisis care unit at the Moria refugee camp in Greece. The show was organised by Laugh4change, the social enterprise set up by Gates Cambridge's Cansu Karabiyik to raise money for refugees.
Also on the activism side, Julia Wang [2014], co-founder of the Immigrant History Initiative, which is raising awareness about the racism that has resurged during the pandemic, especially against Asian American communities. She says: "Our work is meant to allow people to think critically about how this moment recalls parallels in history and shows that xenophobia and racism are counterproductive and dangerous especially in times of crisis, as convenient as scapegoating can be. Our materials are meant to be accessible and usable in classrooms (we are an education-focused non profit) as well as generally to get people to engage on these issues."
Matt Varilek [2001] is President of the Initiative Foundation, which has pivoted to address the impacts of the coronavirus crisis in rural Minnesota and has raised and then granted $150,000 to childcare providers serving the children of emergency workers like medical and law enforcement personnel, so those parents can continue to provide essential services. The Foundation established a regional emergency fund that has raised over $250,000, which is making grants to non-profits addressing basic needs like shelter and nutrition. It has also established eight more localised response funds that have raised and granted nearly $100,000 for similar purposes.
Kathelijne Koops [2006], a Lecturer at University of Cambridge, is a chimpanzee researcher concerned about the threat of COVID-19 to both human communities and chimpanzees. She says: "Human respiratory viruses have been transmitted from humans to chimpanzees in the past with often lethal outcomes for the apes." She is raising money to fund the production of 3,000 reusable masks to be used by local researchers and the communities living around Nimba and the nearby Bossou research site in West Africa where she conducts her research. She states: "Since many people who are ill with COVID-19 do not have symptoms, wearing masks in public places is an effective way to limit spread. In addition to providing masks for researchers and their families, we want to provide as many masks as possible to the local communities living near the forests and around the research sites. If we can help provide access to masks, the better we are able to serve the needs of the local communities as well as the chimpanzees living in close proximity."
In terms of research, Dr Linda Gichuyia [2012] has published a working paper, The economic and infastructural recovery chessboard post coronavirus: synergising the roles of multiple players in Kenya's built environment and construction ondustry on the need for a strategically coordinated guide to coronavirus-related reactions by 19 key built environment and construction industry stakeholders in Kenya. The paper is a preamble to a broader ongoing research that contributes to managing existing and future economic risks associated with the built environment and construction industry, with lessons from building physics methods.
Jac Davis [2014], a research associate at Vrije Universiteit Amsterdam, says her research on formal and informal food systems in African cities became very relevant in April as African governments shut down all street activity in response to COVID-19. She says: "Informal food retailers, like street vendors and hawkers, are an important part of the city food system, especially for the poorest citizens. But for the duration of the lockdown, the future of these informal retailers is uncertain. We are supplying city governors with information about the impacts of the pandemic on the city food system, who is likely to be most affected, and how to help."
Marissa Wagner Mery [2002], a critical care physician, plans to focus on post-critical illness clinical management and research, including post-illness recovery and employment. Stephen Kissler [2014], who is currently a post-doctoral fellow at Harvard, studies the spread of epidemics using statistics and mathematical models. He recently published an article projecting the long-term transmission patterns of the COVID-19 pandemic and measuring the amount of time we'll need to continue with periodic social distancing, in the absence of a treatment or vaccine. He has also been studying geographic and demographic disparities in infection rates in New York City.
Other alumni who have been active on the social enterprise and research side of COVID-19 include Emily Jordan [2009], who did a PhD in Experimental Psychology and is co-founder of a start-up which has launched the Ancora.ai platform to connect patients to clinical trials for vaccines, diagnostic tests and therapeutic treatments in development for COVID-19; and Pradipta Biswas [2006], whose laboratory at the Indian Institute of Science has developed a new app which shows the rate of spread of COVID-19 across different regions. Pradipta did his PhD in Computer Science.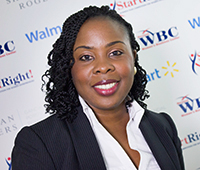 Carol Nkechi Ibe
Alumni
United States
2015 PhD Plant Sciences
Newnham College
I was born in the United States but grew up in Nigeria, where I completed a BS in microbiology. In pursuit of a better education and career, I returned to the US and did a master's in molecular biology and biochemistry with a specialization in biotechnology from the Georgetown University, and subsequently, a master's in clinical embryology from the University of Oxford. During my studies at Georgetown, I became inspired to start JR Biotek, a life science education company that provides quality biotechnology and life science education, training and laboratory capacity building programs to students, educators and scientists in Africa. My vision is to help build a powerful workforce that can advance scientific research and innovation in Africa, especially within the field of agriculture. I am also very passionate about developing more effective and practical solutions to food insecurity in sub-Saharan Africa, and this influenced my decision to study plant science. My PhD research will aim to determine the commonalities and differences during intracellular rice root colonization by both beneficial and detrimental fungi, and how these associations may be enhanced for practical agricultural applications. Rice is a major staple food in many African countries; therefore, developing rice cultivars with better adaptations to low-input rice agroecosystems is crucial for achieving food security in the continent. This is the ultimate goal of my PhD. I am deeply honored to receive the Gates Cambridge scholarship, a life changing award that would allow me to improve the lives and careers of many in Africa.
Previous Education
University of Oxford
Georgetown University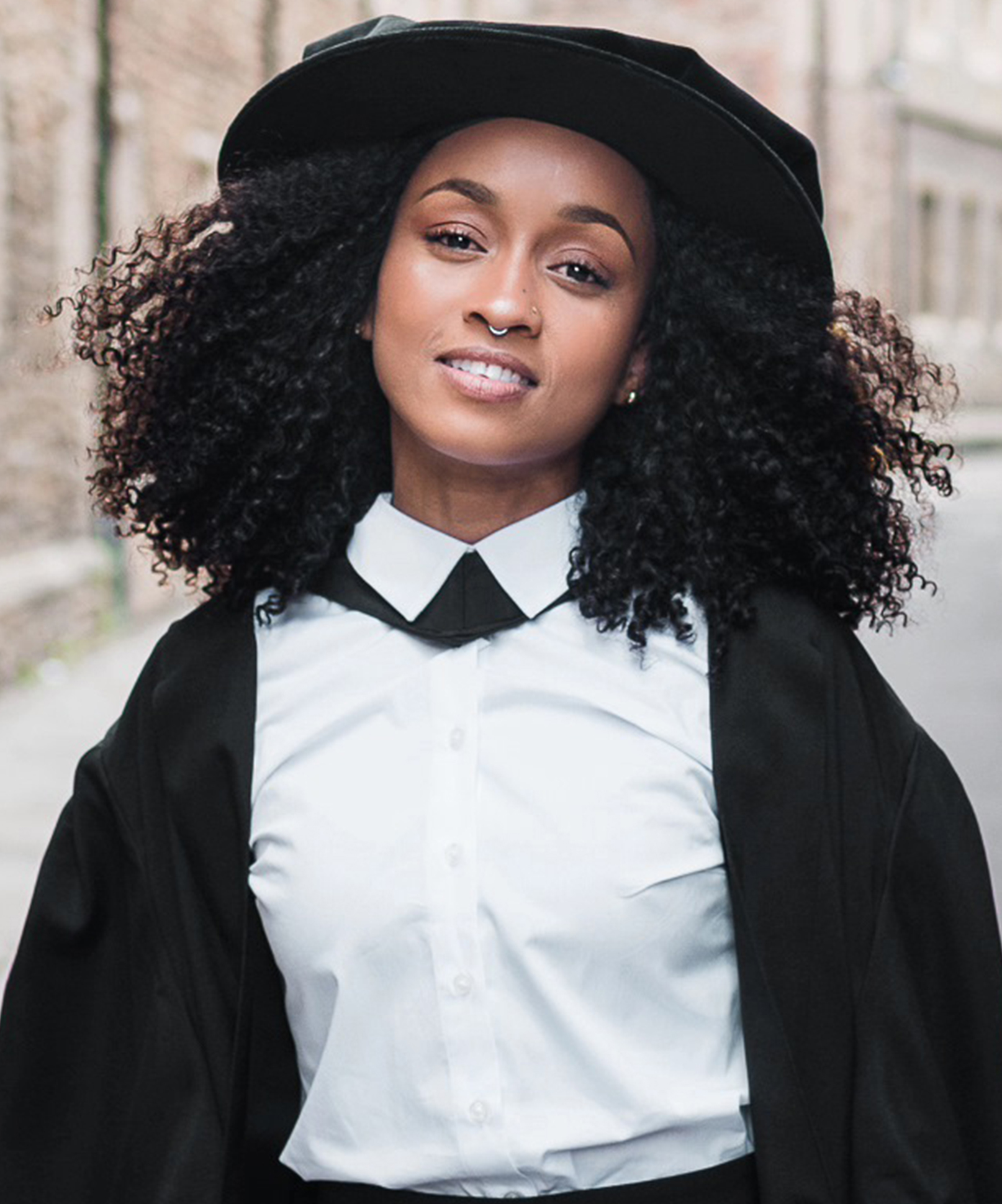 Jerelle Joseph
Alumni
Dominica
2014 PhD Chemistry
Churchill College
I grew up in the island of Dominica, in a village called Vieille Case. In 2012, I graduated from the University of the West Indies with a BSc. in Chemistry and Mathematics. I then pursued an MPhil. in Chemistry at the UWI, under the supervision of Prof Sean McDowell. In 2018, I completed my PhD in Chemistry (Department of Chemistry, Cambridge) under the supervision of Prof David Wales FRS. For my PhD work, I developed and tested computational methods to study protein folding. In particular, I worked on a coarse-grained model for proteins, developed an approach for sampling large-scale rearrangements in proteins, and characterised a disordered receptor protein implicated in HIV infection. After my PhD, I joined the group of Dr Rosana Collepardo-Guevara (Department of Physics, Cambridge) as a research associate; focusing on developing models to probe genome organisation. I am currently a Junior Research Fellow at King's College Cambridge, where I am developing multiscale computational approaches to interrogate how cells organise their contents via phase separation.
Links
https://www.carischolar.com
https://twitter.com/jerelleaj
https://www.linkedin.com/in/jerelle-a-joseph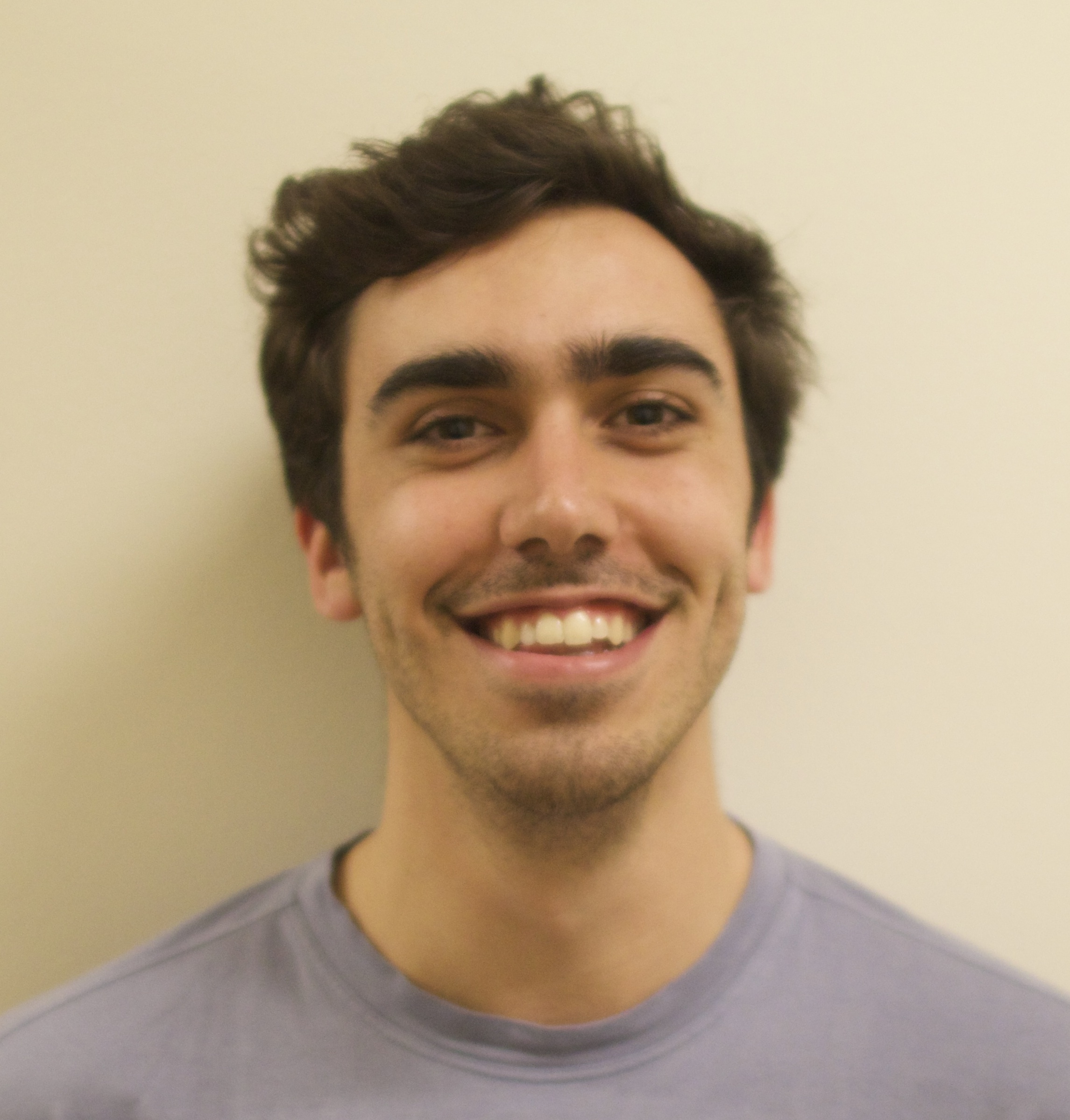 Matthew Malone
Alumni
United States
2018 MPhil Theoretical & Applied Linguistics
Downing College
Despite my love for all topics of linguistics, it was only after completing a course in endangered language documentation that the beauty and importance of language studies crystallized before me. Our small class at Columbia University collectively documented the phonology, morphology, syntax, lexicon, and stories of Zazaki—an threatened relative of Kurdish—by eliciting translations from our local language consultant. As a result, we grew to understand the language very organically, and more importantly, managed to preserve a portion of Zaza cultural history in a public database. Given the prediction that approximately 50% of the world's languages will no longer exist by the 21st century, the urgency of documentation is not to be understated. During my MPhil at Cambridge, I will deepen my familiarity with linguistic theory in order to accurately and respectfully document languages for independent research in Bantu syntax. After conducting thesis research in Kribi, Cameroon last summer, I grew fascinated by the noun class system of African languages, and plan to study endangered Bantu languages with a focus on this feature. I am confident that Cambridge's unparalleled department of linguistics can guide my research to become the best that it can be.
Previous Education
Columbia University

Julia Chang Wang
Alumni
United States
2014 Mphil Modern European History
Trinity College
I was born in Beijing and moved to Chicago with my parents at age 9. Because of my immigrant background and love of history, I'm studying immigrant participation during the 1960s in Great Britain and France at Cambridge in the MPhil program in Modern European History. As an undergraduate at Harvard, I studied History, Economics, and French, focusing on the history of empire and decolonization in the twentieth century. Outside the classroom, I edited for the undergraduate history research journal, sang in an all-female choir, and danced in different shows on campus. I hope to continue some of my extracurricular interests in England. After my time at Cambridge, I hope to use what I learned to pursue a career in legal academia and work in an international capacity on improving the rights of immigrant populations, particularly socioeconomic rights like education. I am excited to be part of the Gates community!
Matthew Varilek
Alumni
United States
2001 MPhil Environment & Development
Queens' College
After Cambridge I returned to my job as an environmental policy consultant in Washington, DC. In 2004, I took an economic policy job with the Senate Minority Leader, Tom Daschle. After Senator Daschle completed his final term, I became Economic Development Director for Senator Tim Johnson of South Dakota.
Kathelijne Koops
Alumni
Netherlands
2006 PhD Biological Anthropology
St John's College
I obtained my MSc in Biology at Utrecht University in the Netherlands before attending the University of Cambridge, where I completed my PhD in Biological Anthropology in 2011. Subsequently, I was a Junior Research Fellow at Homerton College and a Post-doctoral researcher in the Department of Archaeology & Anthropology at Cambridge. In 2014 I took up a Post-doctoral position at the University of Zurich. In 2020-2021 I was a Lecturer in Primatology in the Department of Archaeology at the University of Cambridge. Since 2021, I am a Professor in the Department of Evolutionary Anthropology at the University of Zurich in Switzerland.
My research applies an interdisciplinary approach to investigating the evolution of tool use. Complex technology is a defining trait of our species. Human technological innovations have reshaped our planet and changed the impact of evolutionary forces upon our lives. Despite the enormous significance of human technology, the evolutionary origin of this complex use of tools is not well understood. By studying humans' closest living relatives, the great apes, I hope to identify the processes driving the use of technology across ape species and, in turn, shed light on What makes us human?
Previous Education
Utrecht University M.Sc Biology 2005
Linda Gichuyia
Alumni
Kenya
2011 MPhil Environmental Design in Architecture
2012 PhD Architecture
Hughes Hall
My PhD work seeks to develop new insights on adaptation design measures that are effective both in the short term and in the long term future to the effects of climate change, in a carbon constrained environment of a developing country. A challenge that designers face in developing countries now is how to design to achieve the required habitable conditions of spaces in a building's lifetime without compromising on energy consumption in the urbanization process. I believe that developing countries offer enormous potential to adopt radical solutions aimed at achieving energy conservative building design geared towards mitigation of climate change on one hand and on the other hand designed to become adjusted to many changes in a building's lifetime including changing environmental conditions (e.g. climate change and effects of urbanisation), social-economic developments, changes in legislation, and technological advances among others.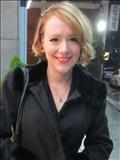 Jacqueline Davis
Alumni
Australia
2014 PhD Psychology
Clare College
I come from a sub-tropical Australian city, and have strong family ties to rural and outback Australia. Having always lived in a relatively remote area, I am looking forward to the stimulation and connectedness of Cambridge. My interest in human systems and psychology was developed over a series of research projects looking at human interaction from a variety of perspectives, including criminology, developmental psychology, human behavioural ecology, conservation psychology, and cross-cultural behavioural economics. Volunteering in a women's legal aid centre inspired my passion for gender equality and interest in gender development. During my PhD I hope to learn about cross-cultural differences in gender development, and male and female societal roles, through fieldwork in a remote Pacific Island community. I am hugely excited to have this wonderful opportunity to learn and grow as part of the Gates Cambridge community.
Stephen Kissler
Alumni
United States
2014 PhD Applied Maths and Theoretical Physics
King's College
Born and raised at the foot of the Rocky Mountains in Castle Rock, Colorado, I completed my Master's degree in Applied Mathematics just a few miles north at the University of Colorado Boulder in 2014. At Cambridge, my PhD research will involve mathematically modelling influenza epidemics, in order to better understand the disease's transmission and to predict which control measures (such as vaccination, travel advisories, and school closures) will most effectively slow or stop an outbreak. I hope that this will ultimately lead to a career in mathematical epidemiology, emphasizing in preventing emerging infectious diseases that cross over from animal to human hosts. In addition to research, I also love to teach mathematics, and I hope to find ways to do so during my time at Cambridge and over the course of my career.

Pradipta Biswas
Alumni
India
2006 PhD Computer Science
Trinity College
Pradipta Biswas is an Assistant Professor at the Centre for Product Design and Manufacturing of Indian Institute of Science. His research focuses on user modelling and multimodal human-machine interaction for aviation and automotive environments and for assistive technology. Earlier, he was a Senior Research Associate at Engineering Department, Research Fellow at Wolfson College and Research Associate at Trinity Hall of University of Cambridge. He completed PhD in Computer Science at the Rainbow Group of University of Cambridge Computer Laboratory and Trinity College in 2010 and was awarded a Gates-Cambridge Scholarship in 2006. He undertook a first degree in Information Technology at the University of Kalyani and a master degree at the Indian Institute of Technology, Kharagpur. He conducts a course on Human Computer Interaction at Indian Institute of Technology, Mandi, guest lecture at Indian Institute of Technology, Madras and was a vice chairman of ITU-T Focus Group on Smart TV.