Andrea Cabrero Vilatela talks about her experience with start-ups, biomechanics and smart clothing.
My experience with Continuum Technologies is invaluable. I am now using it to help contribute in other teams and I will probably draw on it in the future to start a new venture.

Andrea Cabrero Vilatela
Andrea Cabrero Vilatela was born into an entrepreneurial family and developed a strong interest in science while at school. In the year and a half since she earned her PhD from the University of Cambridge she has managed to combine business and science, co-founding a company which embeds different nanomaterials in textiles to make smart clothing, such as sports shirts that monitor the wearer's breathing rate. The company builds on her academic expertise in nanotechnology and engineering and her experience of working with multiple start-ups at Cambridge.
Earlier this year she had to make the very difficult decision to close the company. She is now using her experience to mentor and advise other start-ups and plans further entrepreneurial ventures in the future.
An enterprising family
Andrea [2011] was born and raised in Mexico City. All of her family, including both of her parents and two sisters, are entrepreneurs. Her two sisters are in start-ups in the natural, healthy food industry, specifically avocado and guacamole food products with no preservatives; her father owned and managed a plastics factory and her mother is a nutritionist who developed an online programme that plans balanced meals for industrial cafeterias and houses and designed and led a national educational programme to teach children about the importance of balanced eating and physical activity for a healthy lifestyle.
At school Andrea was always curious about how things worked and was naturally drawn to science. She taught maths on a voluntary basis in disadvantaged rural communities near her home and also began teaching sciences at school. At first this was for her friends' siblings, but she was soon offered payment for her services and formalised her teaching.
By the end of high school she knew she wanted to study science or architecture. A family friend who became Andrea's mentor, Professor Mauricio Terrones, advised her to do Engineering Physics since she liked to travel. She followed his advice and was awarded a scholarship for academic excellence at the Universidad Iberoamericana.
During her four and a half years of undergraduate studies Andrea did a lot of academic and dance teaching. She also worked in the nanoscience and nanotechnology laboratory of her university, doing fundamental research, and she also did several internships, including at Rice University in the US, the Potosino Institute of Science and Technology in Mexico and at the National Institute of Optics, Astrophysics and Electronics, also in Mexico.
In 2008, during her third year, she had the opportunity to do industry-funded research at the Department of Material Science and Metallurgy at the University of Cambridge, doing microrheology and themodynamic tests on oil and water when different types of carbon nanotubes were added. It was Andrea's first experience of doing research with industry. The research was during the academic term and Andrea still had to attend lectures back in Mexico so she negotiated with her university to let her do online lectures. It was at this time that she fell in love with Cambridge. "It was like a magical town to me," she says.
Cambridge
In part because of that experience, but also because the course was interdisciplinary and involved coursework, research and collaboration with industry, she applied to do her master's in Micro and Nanotechnology Enterprise at Cambridge. She started in 2011, just after getting married, and was awarded the Gates Cambridge Scholarship to do her MPhil. Her master's was very intense and it was not until her PhD that she got involved with the community side of the scholarship, helping to pilot and lead what became the Gates Learning for Purpose professional development programme.
Andrea's MPhil dissertation project involved testing carbon nanotube fibres in extreme environments. For the PhD, for which she was awarded a scholarship from the Cambridge Overseas Trust and the Mexican Institute of Science and Technology, she moved to the Department of Engineering and shifted her research to working with graphene. "The focus was on optimising the growth and transfer of electronic grade graphene," she says. Her research was part of efforts to develop graphene applications in flexible electronics, such as organic LED and liquid crystal devices.
During her PhD in Engineering, she also became more involved in a number of different entrepreneurial activities, including working with different start-ups. She volunteered for Simprints, the digital fingerprint ID company co-founded by Gates Cambridge Scholars, doing work to develop a world-class HR function. She was also director of operations at Cambridge University Technology and Enterprise Club and volunteered at start-up Sparrho, doing marketing work.
Making an impact
Andrea finished her PhD in 2016 and has since published papers on it. When she finished she knew she didn't want to continue in academia. She wanted something faster-paced and with larger impact. Andrea and her husband moved to London where she began a programme called Deep Science Ventures, an intensive, six-month venture creation programme that supports high-performing scientists and engineers to start companies with the potential to make a big impact, providing funding, facilities and a batch of exceptional potential co-founders. During this programme, Andrea co-founded Continuum Technologies, a smart clothing company.
The company attracted investment and started working with a professional sports team. Andrea's co-founder then left and she continued on her own. She successfully pitched to Nokia, winning the Nokia Open Innovation Challenge at the end of 2017 and was awarded an Innovate UK grant. Her husband, who is a biomedical engineer, started helping part time as the work became more intense, but Andrea started to reflect on what she wanted in the long term. In order to secure further investment, investors wanted her to commit for several years. "Considering the new reality of the company and the team, do I want to continue on this path??" she asked herself. She made one of the most difficult decisions she has had to make and decided to close the company.
She still has the patents and feels she could start the company up again, maybe with more of a team next time to diversify skills and share the journey. For now she has gone back to teaching, which she missed. She is also working part time with a friend in a start-up in Cambridge and has started doing part-time work with a US start-up which wants to enter the European market. The company is developing new technologies with graphite and advanced graphite materials so it aligns with Andrea's previous work. She says: "My experience with Continuum Technologies is invaluable. I am now using it to help contribute in other teams and I will probably draw on it in the future to start a new venture."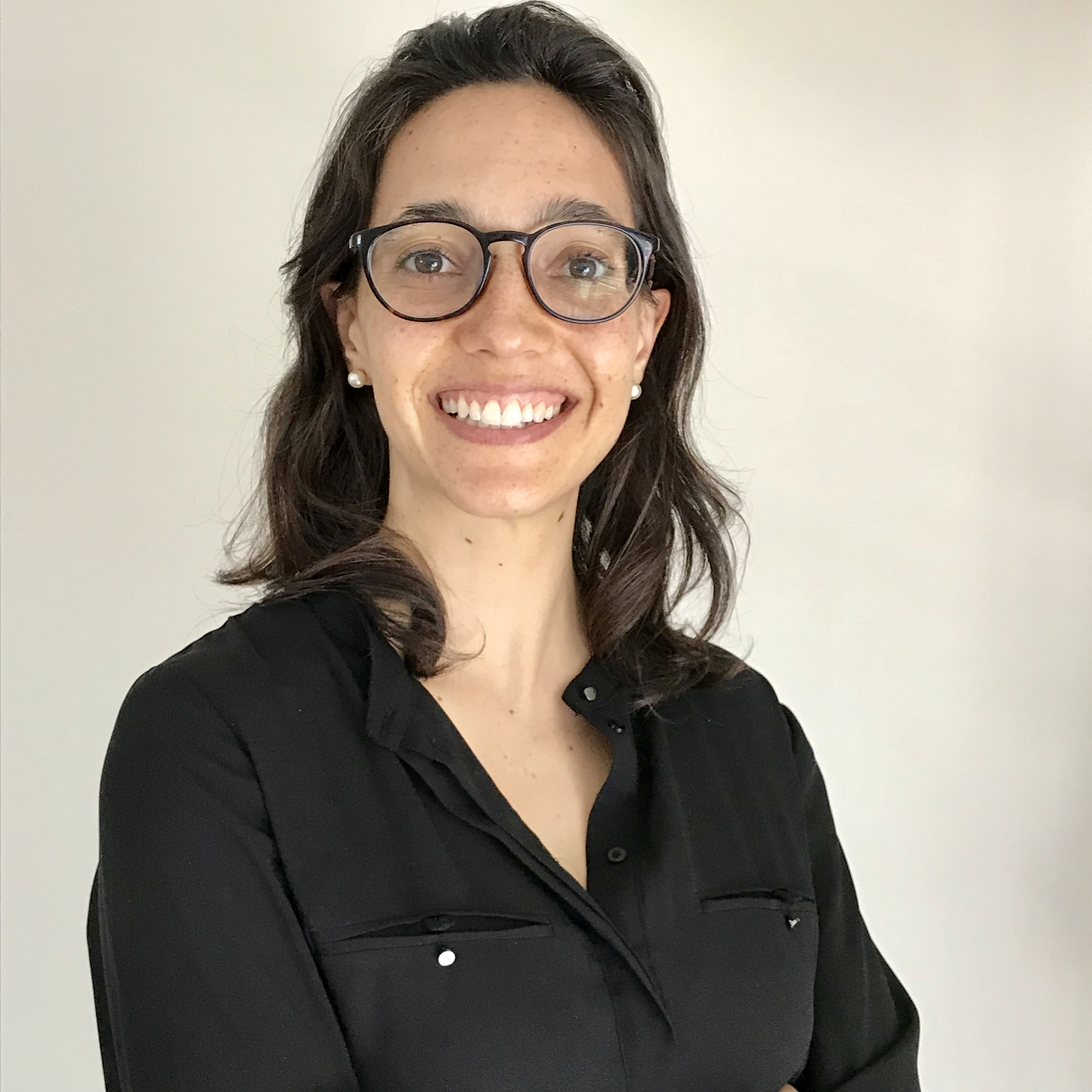 Andrea Cabrero Vilatela
Alumni
2011
Mexico
MPhil Micro & Nanotechnology
Pembroke College