First-ever study shows pregnant women with Type 1 diabetes can use artificial pancreas safely at home.
Managing Type 1 diabetes in pregnancy can be really difficult...We are so pleased that this technology is closer to being a reality for women with Type 1 diabetes that want to have a child.

Dr Zoe Stewart
New research led by a Gates Cambridge Scholar details the experiences of the first 16 women with Type 1 diabetes to successfully use an "artificial pancreas" throughout their pregnancy and during childbirth.
The research is published in the New England Journal of Medicine today.
Momentum is building around the development of the artificial pancreas for people with Type 1 diabetes: a system that continuously monitors blood glucose levels, calculates the right amount of insulin required (through a device such as a tablet or mobile phone), and automatically delivers insulin through a pump.
The technology has the potential to transform the treatment of Type 1 diabetes, especially during pregnancy. Controlling blood glucose levels is a daily challenge for people with Type 1 diabetes and is particularly crucial during pregnancy. If the condition isn't managed properly, it can increase the risk of complications such as premature birth, large babies, admission to neonatal care units, stillbirth and infant mortality. National surveys show that one in two babies suffer complications related to Type 1 diabetes in the mother.
This study, funded by Diabetes UK and the National Institute of Health Research (NIHR) and carried out by Professor Helen Murphy and Gates Cambridge Scholar Dr Zoe Stewart at the Wellcome Trust-MRCInstitute of Metabolic Science, University of Cambridge, found that the artificial pancreas was associated with a 25% relative improvement in glucose control compared with the current best available treatment – a continuous glucose monitor and an insulin pump.
Dr Zoe Stewart [2013 – pictured], the lead author on the study, said: "Managing Type 1 diabetes in pregnancy can be really difficult. Hormonal changes that occur in pregnancy make it difficult to predict the best insulin doses for each woman. The artificial pancreas automates the insulin delivery giving better glucose control than we can achieve with current available treatments. We are so pleased that this technology is closer to being a reality for women with Type 1 diabetes that want to have a child."
Laura Carver, 28, from Wymondham, Norfolk, was asked by her diabetes nurse a few weeks into her pregnancy if she would be interested in taking part in the trial.
"Initially I wasn't keen on the idea," admits Laura. "I had been diagnosed with Type 1 diabetes when I was 18-months-old and thought I was more than capable of managing it by myself. But I had suffered a miscarriage the previous Christmas and when I spoke to my husband and parents about the study they felt it was a good opportunity. The researchers discussed the study with me at length and that helped to reassure me."
First of all Laura and her husband, Gordon, had to get trained up on the equipment.
"It was all new to me, because I hadn't even used an insulin pump before – I'd been used to injecting myself with insulin up to six times a day," said Laura.
Laura says her blood glucose control improved dramatically during the study. "I noticed that my blood glucose levels were within target range for much more of the time after I entered the study. I did have to carry the equipment around with me everywhere but that felt like a small price to pay to make sure me and the baby were healthy."
However, things didn't run entirely smoothly and, unrelated to the artificial pancreas, Laura ended up developing pre-eclampsia and had to have an emergency C section six weeks before her due date.
But the birth was relatively straight-forward and Laura and Gordon are now parents to Sonny, an 11-month-old happy and healthy baby boy.
Laura said: "I was able to keep some of the equipment for about a month after the birth and then I had to hand it back. To be honest it felt like I was losing a limb."
Luckily, Laura hasn't had to go back to the injections. Instead she has got funding for a pump.
"The whole experience has given me hope and confidence if I was to ever have another baby. The miscarriage was very, very hard and I blamed myself and worried it would happen again. Being part of this study took a bit of the fear away. Certainly if this technology was available I wouldn't hesitate in using it again."
Dr Elizabeth Robertson, Director of Research at Diabetes UK, said: "Artificial pancreas technology has the potential to transform the treatment of Type 1 diabetes, and could be particularly pivotal for women during pregnancy who often struggle with managing their blood glucose levels. This study represents a real breakthrough in helping women to take control of their condition, and we're very excited about the direction this research is moving.
"Diabetes UK have been investing in the development of the artificial pancreas since 1977 when we bought the first machine in the UK – which was the size of a filing cabinet. Now we're watching people use tablets or mobile phones, and it's an incredible achievement. In the meantime anyone with Type 1 diabetes who is planning on getting pregnant now should speak to their healthcare professional to get the help and support they need."
The study was funded by Diabetes UK, the NIHR, the Gates Cambridge Trust and Jean Hailes for Women's Health Australia.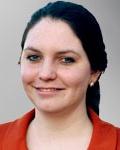 Zoe Stewart
Alumni
Australia
2013 PhD Clinical Biochemistry
Clare College
Early in my medical training I developed a keen interest in endocrinology and particularly endocrine disorders in pregnancy. These disorders have far-reaching biopsychosocial effects and interventions can improve the lives of women and their children. My PhD will examine whether the "artificial pancreas" can improve glucose control and clinical outcomes in pregnant women with Type 1 diabetes in real-life at home trials. I am also a passionate advocate of sexual and reproductive health and rights, and am currently a Director of Family Planning Victoria and the Australian Youth Representative and a Regional Council Member for the International Planned Parenthood Federation. In the future, I hope to be a clinician-researcher with an active role in policy and advocacy to help on practical and empirical levels to improve the lives of women and their families.