Paulo Savaget's research focuses on concrete ways of promoting sustainable development.
Gates Cambridge has a similar perspective to mine. It encourages a diversity of views and this is very rich.

Paulo Savaget
How can we shift sustainable development from the periphery to the mainstream? Paulo Savaget's PhD [2015], which he has just begun, will focus on sustainability transitions, analysing the interactions between policies, industrial strategies and contextual influences to assess how to foster science, technology and innovation capable of contributing to a more socially inclusive and environmentally resilient world.
Paulo has spent years working in the field of sustainability and innovation, both as an academic and a consultant. His interest in sustainability began at an early age, but it was when he went to university that he started to hone his area of study. Born in Belo Horizonte, one of the largest cities in southeast Brazil, he was accepted to the Federal University of Minas Gerais to do economics, one of the top universities in the country. However, he soon found himself frustrated by the course because of its lack of interdisciplinarity. "I had always been interested in social and environmental issues. I wanted to learn more about sustainable development," he says.
During the course he did a seven-month exchange programme in Germany which gave him time to reflect. While there he also took some courses in innovation studies and management and became interested in sustainable innovations, including sustainable innovations. When he returned to Brazil he took a more proactive approach to his studies. He did an internship at the Fundação Dom Cabral [FDC] where he worked on several research projects. His undergraduate thesis was on the relationship between democratic and participatory processes on a country's propensity to generate and diffuse innovation. "I was interested in how democratic regimes and participatory processes might foster innovations," he says, "and in innovations that have benefits in other areas than profit."
Consultancy
On graduating he worked as a research associate at the FDC, widely regarded as the best business school in Latin America, and did consultancy work with a handful of large businesses. He then applied to do two masters at the Federal University of Rio de Janeiro and the University of Sussex in the UK, drawn by the work they were doing at their Science [SPRU] Policy Research Unit. He was accepted by both, but started at the UFRJ in February because he could only go to Sussex if he got funding. He applied for a Chevening Scholarship, but didn't hold out much hope of success.
He was proven wrong and won a scholarship. This meant he had to negotiate a leave of absence from his masters course in Brazil. He describes the experience of studying in Sussex and working with SPRU as "mind blowing" because of the connections being made by SPRU and Sussex's Institute of Development Studies between science, technology and innovation for sustainability. During his masters in Science and Technology Policy he applied successfully for a three-month internship at the OECD in Paris working with their directorate for science and technology and the World Bank on the Innovation Policy Platform, an interactive website that supports analysts and stakeholders in the innovation policy making process.
His department was dubious about whether he could do the internship and complete his masters thesis. He convinced them he could. His OECD supervisor was very supportive. When Paulo returned to Brighton he handed in his dissertation, which got the highest grade in the department in 2011/2012 and won the SPRU's Oldham Award.
Paulo returned to Rio to finish his masters course at UFRJ, working part time while doing his consultancy work. This included work on biodiversity for the NGO Conservation International which led to further work in this area, financed by large firms such as Santander. He also worked, for instance, on a project on how to create a better environment for eco-innovation in Brazil as well as a project in a conservation unit in the Amazon for the Brazilian Bank for Development which involved visiting traditional communities in the Amazon and evaluating the work being done.
Social enterprise
He was then invited to become a lecturer at the FDC, teaching postgraduates about areas such as responsible management, innovation and competitiveness. He was one of the youngest in his department and felt under pressure to prove himself. At the end of the course he was rated very highly in course evaluations and was invited to teach on other courses. He then launched a new course on social entrepreneurship and innovation for postgraduates. He also taught on the undergraduate programme at Faculdade Milton Campos. All the time he continued his consultancy work and his work on sustainability as well as doing voluntary fundraising work for More than Me, a foundation which uses education as a catalyst for transformative social change for girls in Liberia. He has since been helping to promote social entrepreneurship in Belo Horizonte's slum district Morro do Papagaio through the Global Shapers Hub, a World Economic Forum initiative to promote youth-led social change. "The work being done in Belo Horizonte is creating a small revolution in our city. There are many projects from painting buildings to working with vulnerable teenagers," says Paulo.
He was keen to continue to further his academic studies and again sought a different perspective, applying to Cambridge to do his PhD in Engineering because the course was interdisciplinary and practical and because of the reputation of his supervisor, Professor Steve Evans, with regard to industrial sustainability.
In 2013 he won the Green Talent Award from the German government to further his work in sustainability at the Institute for Advanced Sustainability Studies in Potsdam, Germany. He worked on electronic waste and the hazards this presents for the environment and society and the economic opportunities it offers to innovate. "The biggest landfill site for electronic waste is in Ghana where the levels of contamination with carcinogenic elements are 100 times higher than the World Health Organisation allows. Life expectancy there is short," he says. He became interested in the sharing or circular economy. "The regular pattern for waste is that we produce, consume and discard products, but I am interested in a more circular process which can help to prevent waste, for instance, sharing bikes or using the cloud for saving data rather than hardware," he adds.
He says that when he applied to Cambridge the only scholarship he was interested in was the Gates Cambridge Scholarship. "It has a similar perspective to mine. It encourages a diversity of views and this is very rich," he says. "I am delighted to be a Gates Cambridge Scholar."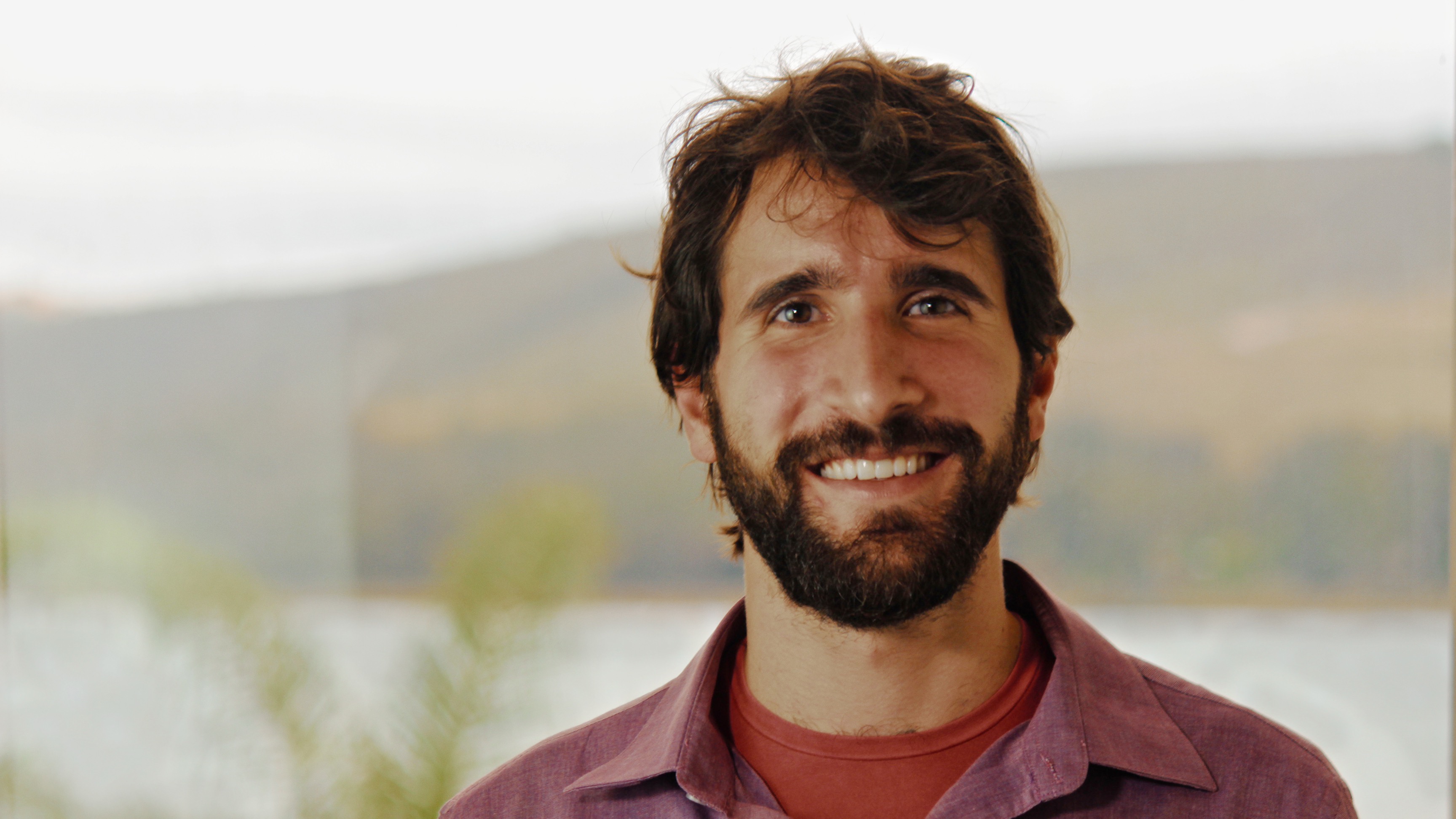 Paulo Savaget Nascimento
Alumni
Brazil
2015 PhD Engineering
Hughes Hall
Paulo holds a joint appointment between the Department of Engineering Science and Saïd Business School. His primary fields of expertise are entrepreneurship, sustainable development, systems change, and innovation management.
The emphasis of his work is on transforming unjust systems through entrepreneurship. He formerly served as Postdoctoral Researcher at the Skoll Centre and as an Assistant Professor at Durham University. Outside academia, he worked as an entrepreneur and as a consultant to large companies, governments, and intergovernmental organisations. He received his PhD from the University of Cambridge, as a Gates Scholar.
He has been granted the IBM Business of Government Award, the Green Talents Award from the German Ministry of Science and Technology, and the Oldham Award from the University of Sussex, and has received multiple scholarships for his studies, such as from the Gates Trust, the UK Foreign and Commonwealth Office, and the Brazilian Council for Science and Technology.
Previous Education
University of Sussex
Universidade Federal do Rio de Janeiro