Rachel Reckin and Victoria Herrmann to speak at Cambridge Festival of Ideas event.
Two Gates Cambridge scholars will be speaking at a debate on climate change at this year's Cambridge Festival of Ideas.
Rachel Reckin [2014] and Victoria Herrmann [2014] are speaking at the event Climate Change: Past, Present and Future on 22nd October.
The session aims to explore how the Earth's climate has changed throughout history, what can we learn from past climate change and how we can adapt to the changes to come.
Rachel will speak about the impact of climate change on cultural resources and about how her research on mountain archaeology might inform present-day debates about human adaptation to climate change. Victoria will talk about her recent project in the Pacific islands and about the impact climate change is already having on populations living not just in developing countries but in developed states.
The focus of Rachel's PhD in Archaeology is the prehistoric people who called the high peaks of the Rocky Mountains home for more than 10,000 years and how those people responded to prehistoric climate change.
Victoria Herrmann is doing a PhD in Polar Studies at the Scott Polar Research Institute and is also Managing Director of The Arctic Institute, an interdisciplinary and independent think tank providing in-depth analysis about the Arctic. She has recently been working as a National Geographic Explorer on America's Eroding Edges, a project she is completing with funding from the National Geographic's Science and Exploration Committee. The project aims to connect and share narratives of climate change and community vulnerability along America's most fragile coastlines.
Other speakers at the Festival of Ideas event are Professor Doug Crawford-Brown, former Director of the Cambridge Centre for Climate Change Mitigation Research, who will talk about the Centre's research into human adaptation to climate change and Barbara Dr Barbara Bodenhorn, Newton Trust Lecturer in the Department of Social Anthropology at the University of Cambridge, who will speak about her work on young people's awareness of climate change and the policy implications of that.
The event will be chaired by Chris Smith from the Naked Scientists.
The Cambridge Festival of Ideas runs from 17 – 30 October and celebrates the Arts, Humanities and Social Sciences. Over the two weeks there are over 200 events, most of them free. The Festival features a number of leading thinkers and innovators, including Fiona Hill, Joint Downing Street Chief of Staff, lead author of the Modern Slavery Act 2015 and author of A Modern Response to Modern Slavery Report; Professor of International History David Reynolds; Developer and Founder of Skype, and co-founder of The Future of Life Institute and the Centre for the Study of Existential Risk, Jaan Tallin; Europol Director Rob Wainwright; Director of the Global Initiative against Transnational Organized Crime Tuesday Reitano; Director of the UK Intersex Association Dr Jay Hayes-Light; and award-winning Guardian correspondent Luke Harding.
For more information or to book a seat at the event, click here. The event is free and part of the University of Cambridge's public engagement work.
Picture credit: Brocken Inaglory This image was edited by CillanXC courtesy of Wiki Commons.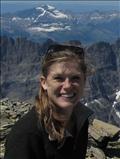 Rachel Reckin
Alumni
United States
2014 PhD Archaeology
St John's College