Riaz Moola's edtech start-up has raised enough money to rebrand and expand its coding education mission.
A computer science education start-up founded by a Gates Cambridge Scholar has raised the funds needed to expand its coding education mission into code review with the aim of helping millions of aspiring developers around the world.
HyperionDev was founded by Riaz Moola as an online coding bootcamp based in South Africa. It has since scaled to reach 40 countries. After meeting its latest fundraising target it has rebranded as CoGrammar while retaining the name HyperionDev for its online coding bootcamp product. This product enables students to study online to change careers to software development in under six months.
The edtech startup – incubated by the London Co Investment Fund, the University of Cambridge's Social Ventures and Edinburgh University's Launch.ed programmes – received investment offers from four UK and US-based venture capital funds in its last round of funding.
The new influx of capital has enabled CoGrammar to scale to a team of 40, including top start-up talent from the likes of GetSmarter, which was acquired by 2U for USD $103 million. It also means it can launch a new Code Review service geared towards businesses and educational institutions. CoGrammar will source, train and seamlessly integrate expert code reviewers into coding bootcamp education programmes globally. CoGrammar says human review of code is essential to ensure aspiring developers understand how to write code that isn't just correct, but is fluent and at an industry quality level. Coding education providers can integrate review of their students' work via the CoGrammar API which integrates Artificial Intelligence and a team of expert code reviewers employed by the company to review code at rapid speeds.
The latest round of funding comes after HyperionDev won first prize in Facebook's Innovation Challenge, securing $230,000 in funding from Facebook in addition to several grants from Google and the Python Software Foundation.
Riaz, who is CEO of HyperionDev, says: "We are grateful for the support of our new backers which have allowed us to set our sights on tackling a more ambitious vision – setting the global standard for code review. CoGrammar enables education brands around the world to integrate on-demand mentorship and code review into their coding education programmes at an affordable cost, making effective software development education scalable. We make this possible through a new career path – copywriter for code – which we've created in the African market. From September 2018, we'll be accepting applications for our first cohort of CoGrammars."
Riaz [2014] did his MPhil in Advanced Computer Science at the University of Cambridge. He started HyperionDev while he was an undergraduate and developed it during his master's. Cambridge's Judge Business School helped to incubate it in its early days. The social enterprise was the result of Riaz's experiences at university in South Africa where he was confronted by the huge differences in educational opportunity, particularly in his own subject, Computer Science. Inspired by recent MOOC platforms such as Coursera, he created an online course platform adapted to Africa which paired tutors – typically Computer Science graduates – with students trying to learn programming through a low-bandwidth, text-based resource. The aim was to lead a national initiative to revolutionise the fields of Computer Science and software development in South Africa. While in the UK he developed the international reach of the platform.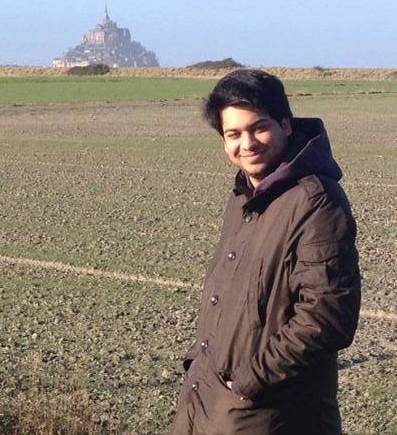 Riaz Moola
Alumni
South Africa
2014 Mphil Advanced Computer Science
King's College
I am a South African citizen, and the Founder and Director of Hyperion Development. In 2015, I worked in the Search team at Google as an Associate Product Manager Intern, where I contributed to the development of Google Voice Search and the latest version of Android.I become a Gates Cambridge scholar in 2014, and hold a MPhil in Advanced Computer Science from the University of Cambridge, King's College. I completed my undergraduate degree in Artificial Intelligence and Computer Science at the University of Edinburgh in 2014, during which I was an exchange student at the University of Pennsylvania, and a summer research student at the University of Oxford.Hyperion Development (www.hyperiondev.com) runs the largest community of Computer Scientists and Software Developers in Africa, and delivers training in these fields to thousands of individuals internationally. In 2015, Hyperion partnered with Google and the Python Software Foundation to represent and improve Computer Science education and standards in South Africa.
Links