Riaz Moola's start-up joins forces with Google in South Africa.
Every aspiring programmer or computer scientist in South Africa - and Africa - should have access to internationally excellent educational opportunities. Our partnership with Google will allow Hyperion to provide these opportunities to people across the continent.

Riaz Moola
A start-up founded and led by a Gates Cambridge Scholar has become the first South African organisation selected by Google to champion a national initiative to revolutionise the fields of Computer Science and software development in South Africa.
Hyperion Development was created by Riaz Moola when he was an undergraduate at the University of KwaZulu Natal. It has raised a total of R1.3 million through awards from Google & the Python Software Foundation (PSF) and partnered with a number of international and local organisations, including the British Computing Society and South African Department of Education.
In 2016, Hyperion will lead a range of projects to support the realignment of computing-related fields in SA to match international standards and to accelerate the training and development of a new generation of programmers in Africa.
Riaz says there are many obstacles hindering the growth of software development as a field in South Africa – a country where programming and Computer Science are still often labelled as 'IT'. High dropout rates at schools and universities across the country have contributed to the decline in programming and Computer Science knowledge at a national level. The skills gap continues to impact industry as employers struggle to fill software development roles and align their technologies to international industry standards.
Hyperion, founded in 2012, already addresses many of these issues through the Hyperion Portal – an online course platform for software developers. The Portal has grown to be the largest online course platform for programmers in the region. A diverse group of several thousand individuals from six Southern African countries have advanced their careers through a range of programming courses that can be taken with limited internet connectivity and bandwidth.
Riaz says Hyperion's partnerships will make it possible to launch a new type of online Computer Science qualification – the MicroDegree – to enable the scalable training of thousands of new software developers. Hyperion is also working on a new service to accelerate these developers' entry into the job market through strategic partnerships with large tech firms such as Amazon and Google itself. This ecosystem will be supported by the Hyperion Hub – a service launched in November that has already grown to one of SA's largest online resources for software developers.
Commenting on the project, Vani Pather, Subject Advisor, KwaZulu-Natal Department of Education, said: "I have much support for such an initiative as there are many issues that IT teachers here in KwaZulu Natal are struggling with, having such a platform presents a great opportunity for us to put our heads together and start working towards resolving them in a structured manner."
Hyperion's UK team – led by Riaz [2014] – has also established a strong relationship with Computing at School (a project of the British Computer Society) to adapt their peer-to-peer based education model for programming education in UK schools to the South African context. Hyperion will work closely with Computing at School and the South African government to establish the country's first national professional body of computer scientists – endorsed and supported at an international level. Membership will be open to all stakeholders in programming education – school and university educators, educational institutions, technology companies and NGOs – to engage all parties in an ecosystem that will work to achieve higher quality Computer Science education in the country through the development of learning hubs, new curricula and teacher training.
The Python Software Foundation has extended its endorsement and support of Hyperion for a fourth year and matched Google's funding award for 2016. Hyperion's relationship with the PSF – since 2012 – has allowed Hyperion to grow into the largest trainer of the Python programming language in Africa.
Nick Coghlan, director of the Python Software Foundation and core developer of the Python programming language, stated: "The PSF's mission is to build an engaged global community of Python programmers, and Hyperion's success in that regard has been remarkable. We're excited to support this new initiative and look forward to seeing the ongoing development of more Python programmers in Africa."
A team of 10 Hyperion employees, led by Riaz, Taskeen Adams and Umar Randeree, will work from offices in Durban and Cambridge to implement all of these projects throughout 2016. Riaz says Hyperion's strong international links – its team includes several Cambridge, Oxford and Edinburgh graduates – mean it can ensure software development in South Africa matches the highest international standards. Hyperion is also supported by the Social Incubator East programme in Cambridge which provides office space for their Cambridge team.
Riaz who, in addition to being Hyperion's Director, is doing a MPhil in Technology Policy at the University of Cambridge, said of the new developments: "Every aspiring programmer or computer scientist in South Africa – and Africa – should have access to internationally excellent educational opportunities. Our partnership with Google will allow Hyperion to provide these opportunities to people across the continent."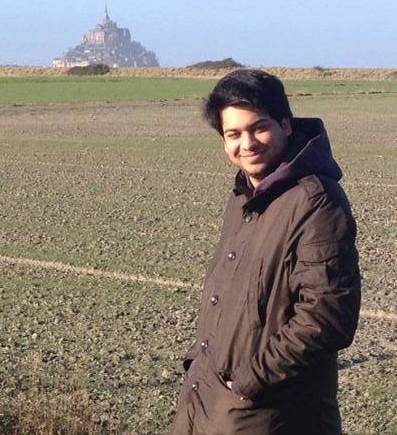 Riaz Moola
Alumni
South Africa
2014 Mphil Advanced Computer Science
King's College
I am a South African citizen, and the Founder and Director of Hyperion Development. In 2015, I worked in the Search team at Google as an Associate Product Manager Intern, where I contributed to the development of Google Voice Search and the latest version of Android.I become a Gates Cambridge scholar in 2014, and hold a MPhil in Advanced Computer Science from the University of Cambridge, King's College. I completed my undergraduate degree in Artificial Intelligence and Computer Science at the University of Edinburgh in 2014, during which I was an exchange student at the University of Pennsylvania, and a summer research student at the University of Oxford.Hyperion Development (www.hyperiondev.com) runs the largest community of Computer Scientists and Software Developers in Africa, and delivers training in these fields to thousands of individuals internationally. In 2015, Hyperion partnered with Google and the Python Software Foundation to represent and improve Computer Science education and standards in South Africa.
Links