Maria Pawlowska has spent the last three years building a network of research excellence centres in Poland.
It has been thrilling and intellectually invigorating. It's a bit like being at Cambridge again.

Maria Pawlowska
Maria Pawlowska has spent the last three years setting up a network of research excellence centres in Poland as coordinator of the International Research Agendas (IRAP) programme at the Foundation for Polish Science. The aim of the programme is to attract the most talented researchers from around the world to Poland in order not only to boost research efforts globally, but develop Poland's applied science base.
The Foundation has been in existence for over two decades and is the largest source of science funding in Poland outside the state budget. The initial funding for the IRAP programme, which runs out in 2023, came from European Union structural funds dedicated to applied science.
Each of the 10 centres, which will cover everything from biomedical science and nanotechnology to neurodegenerative diseases and quantum physics, has a budget of approximately 8m euro (US$9m). Two of the centres are focused on cancer – one on genetics and the other on vaccinations. Some have been going for around a year and the last will be set up in March.
There is an emphasis on partnering with universities around the world. At the cancer vaccination centre, for instance, three quarters of the researchers recruited so far don't speak Polish. Maria says: "We want to attract world leaders in their research, to be judged on the quality of our science and to look outwards." She adds that, using international strategic partners (such as the University of Oxford and THE European Molecular Biology Laboratory, who are part of the programme), IRAP units can leverage their recruitment and employee evaluation policies and not only attract the best researchers from around the globe, but retain them too.
Maria has been the person responsible for the day-to-day running of the programme, including coordinating international panels of scientists from leading universities.
Sustainability
Now that the centres are established, her role is to develop them and focus on their long-term sustainability. With their leadership in place, the centres are now looking to attract post-doctoral students, junior principal investigators and others and are offering an attractive starting package with additional funds for the latest equipment.
A key feature of the programme is the need for links with Polish and European society. Over the next five years therefore Maria will be looking at how the centres can collaborate with business. "It's not just about ivory towers research," she says. "We want to make sure that 15 years down the line there will be, for instance, cancer vaccinations. This is a long-term investment, not just a one-off project we are doing."
She adds that, in this way, the centres will help to build the infrastructure and support systems needed to commercialise and internationalise science better in Poland.
Before she took up her current post Maria [2007] was working at the Polish Prime Minister's office on issues related to gender equality and as the science attache for the British Embassy in Warsaw.
Born in Warsaw, she has always had a strong international outlook. She spent part of her early childhood in the US as her mother won a Fulbright Scholarship to study there.
When she finished school, she applied to the University of Bristol to do a joint degree in biology and geology, her passion since she was a young girl being palaeontology. She chose Bristol because the course was unique in Europe and was taught by Professor Michael Benton, a well-known palaeontologist. There were only five students on the course and Maria describes the experience as "incredible". The research she did for her BSc was published in the journal Science and she went straight to a PhD in Earth Sciences at Cambridge from there.
Cambridge
During her time at Cambridge as a Gates Cambridge Scholar she became increasingly interested in public policy issues and, after graduating, started working with NGOs and making contact back in Poland where she was particularly interested in campaigning on reproductive health and gender issues.
After her husband, fellow Gates Cambridge Scholar Jakub Szamalek [2009], got a job back in Poland as a screenwriter for the game developer CD Projekt, the couple moved back and Maria got a job as a policy expert for the Prime Minister's office while also carrying out workshops and classes on women's leadership. Maria and Jakub, who is now an award-winning crime thriller writer, have a three-year-old daughter.
Maria says she will not forget her time as a Gates Cambridge Scholar. "It was a life-changing experience being with such inspirational people," she says. "They made me want to do more with my life."
She adds that one of the main highlights of her last three years has been participating in meetings with international scientists. "It has been thrilling and intellectually invigorating. It's a bit like being at Cambridge again," she says.
If you are interested in finding out more, contact Maria on pawlowska@fnp.org.pl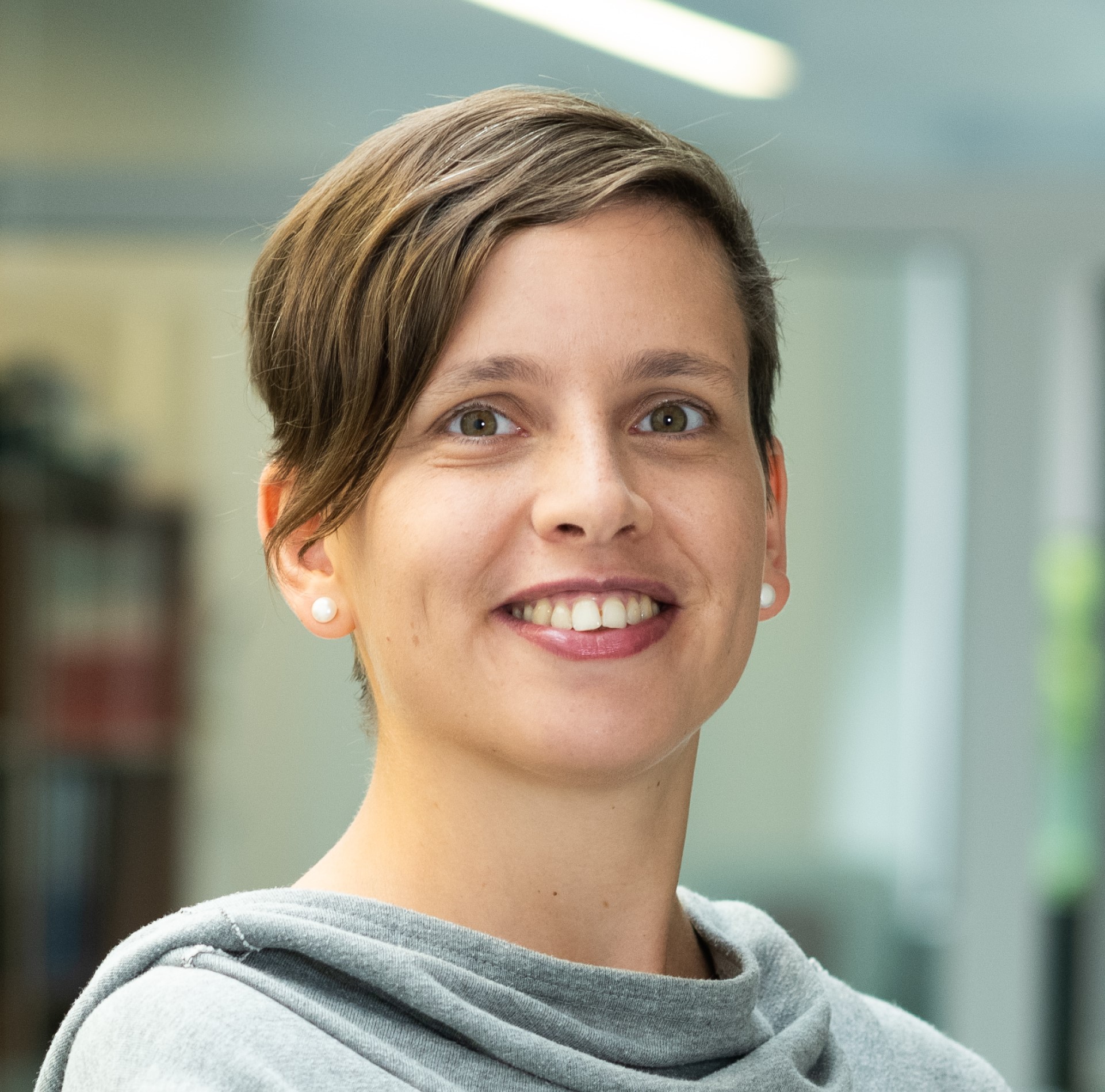 Maria Pawlowska
Alumni
Poland
2007 PhD Earth Sciences
Clare College

Jakub Szamalek
Alumni
Poland
2009 PhD Classics
Clare College