Sytske Besemer leads new study on intergenerational transmission of criminal behaviour.
Children with criminal parents are more than twice as likely to themselves exhibit criminal behaviour, according to a new wide-ranging study led by a Gates Cambridge Scholar which suggests intergenerational transmission of criminal behaviour may increase under more punitive penal regimes.
The research, published in the journal Aggression and Violent Behavior and led by Sytske Besemer [2008], shows children of criminal parents are 2.4 times more likely than those without criminal parents to exhibit criminal behaviour. When the figures were screened for other factors, including socioeconomic status, family size, teenage parenthood, parental conflict, education and child abuse, children of criminal parents were still 1.8 times more likely to offend.
The study of intergenerational transmission of criminal behaviour involved a systematic review and pooled results from 23 samples in 25 publications including 3,423,483 children.
Transmission was strongest from mothers to daughters, followed by mothers to sons, fathers to daughters, and fathers to sons. Moreover, transmission appeared stronger for cohorts born after 1981. The researchers say this is significant since, in the 1980s, following a focus on reintegrating and rehabilitating offenders in the 1960s and 1970s, the penal climate in the US and Europe turned more punitive, with more people being sent to prison and receiving longer prison sentences.
Moreover, the researchers found stronger transmission in the United States versus Sweden and Denmark. The United States is characterised by a punitive crime policy: rates of incarceration are among the highest in the world. On the other hand, in Sweden and Denmark, sentencing policies and public opinion on crime and punishment are quite different.
While they say there is no conclusive proof of a causal link between criminal parents and criminal behaviour in children, they say children whose parents are involved in CB experience a strong combination of risk factors for crime, including opportunities for social learning of antisocial behaviour, criminogenic environments, official bias against them and genetically mediated antisocial proclivities, often interacting and transacting over time.
The researchers say their findings suggest governments should switch from a short-term focus on crime control to crime prevention to break the cycle of crime. They say: "This meta-analysis provides a compelling case for the existence of intergenerational transmission of criminal behaviour and underscores the importance of interventions intended to break the cycle of offending. Clearly, interventions targeted at children of convicted parents would be a viable starting point. A first suggestion would be to provide family-based intervention programmes, such as parent education and parent management training."
Sytske Besemer did a PhD in Criminology at the University of Cambridge and is currently a Criminal Justice Researcher at Uber.
*Picture credit: Wikimedia commons.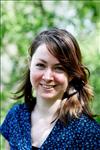 Sytske Besemer
Alumni
Netherlands
2008 PhD Criminology
Jesus College
Before coming to Cambridge I studied psychology and criminology in Leiden and Amsterdam. For my PhD I investigated mechanisms explaining the intergenerational transmission of violent and criminal behaviour. Why do children of criminal/aggressive parents have a higher risk of showing similar behaviour? I contrasted several explanations for this intergenerational continuity such as social learning, official bias against certain families, and the transmission of risk factors. I investigated this in England as well as in the Netherlands. By doing this I hope to contribute to knowledge about the development of aggression and criminal behaviour, which can help to design interventions against such behaviour. I am fascinated by human development of which these types of behaviour are just one part. During my post-doc at UC Berkeley I continued this line of research and also looked at the opposite: how does children's problem behavior impact on parenting practices? I then transitioned into industry as a ux researcher and after Uber and Facebook I now work at a startup called Cradle (cradle.bio), where we want to use machine learning to make it faster,easier and cheaper to design proteins.