Ben Cole is doing a 545-mile cycle ride to raise funds for HIV/AIDS treatment in California.
There are people participating who have lost friends, partners, or children. Hearing those stories and knowing that I'm making a difference for this cause that means so much to these people is what I'm most looking forward to.

Ben Cole
A Gates Cambridge Scholar is cycling 545 miles to raise funds for HIV/AIDS treatment in the Bay Area of California through AIDS/LifeCycle.
Ben Cole [2011] had just moved to San Francisco when he was asked by a new friend to participate in a 545-mile, seven-day bicycle ride from San Francisco to Los Angeles. He was eager to join a community, especially if it meant he could support a good cause. It helped that he was already a seasoned long-distance cyclist, having previously cycled the Camino de Santiago: a 500-mile pilgrimage typically undertaken on foot from southwest France to northwest Spain across the northern Iberian Peninsula.
"I happened to hear about AIDS/LifeCycle from a new friend in the Bay Area, and it seemed like a really lovely way to become more of a part of the Bay Area and to support a cause that is important to me while also doing something that I enjoy," he says.
Founded in 1993, the AIDS/LifeCycle ride has since raised more than $200 million with over 42,000 completed rides. The ride attracts over 2,000 cyclists and several hundred volunteers each year, with proceeds supporting HIV/AIDS services provided by the San Francisco AIDS Foundation and the Los Angeles LGBT Center. The AIDS/LifeCycle ride also aims to destigmatise HIV/AIDS, support those living with HIV/AIDS and honour those who have passed away from AIDS-related causes.
Ben says: "I've certainly known people affected by HIV and AIDS. Growing up, we had a very close family friend who lived with us for a little while who was HIV positive, and so it's something that is personally meaningful to me from that standpoint. Lots of people participate: there are cyclists who were very much caught up in the AIDS crisis of the 1980s in San Francisco. There are other people who have lost friends, partners, or children. Hearing those stories and knowing that I'm making a difference for this cause that means so much to these people is what I'm most looking forward to."
While the 545-mile ride is perhaps the most strenuous challenge, it is not the only one that participants face. To participate as a registered rider in AIDS/LifeCycle, cyclists must raise a minimum of $3,000. Although this benchmark seemed daunting at first, Ben describes his fundraising experience as "incredibly gratifying", noting that it has provided a way to reconnect with people who might be interested in supporting the cause, including friends in the Gates Cambridge alumni community. Having met the $3,000 donation mark early on, his goal is to raise $5,000 for the ride, a target that he hopes to meet by the end of the ride on 9th June.
Ben graduated from the University of Cambridge in 2012 with an MPhil in Advanced Computer Science. He is currently the Senior Product Manager at Instrumental Inc., a computer software company focused on machine learning tools to identify defects in assembly lines. He also serves as the Gates Cambridge Alumni Association Director of Membership for the West Coast USA.​
*To donate to Ben's AIDS/LifeCycle fundraising goal, visit https://bit.ly/2JhwwJD. For more information on the ride, visit https://www.aidslifecycle.org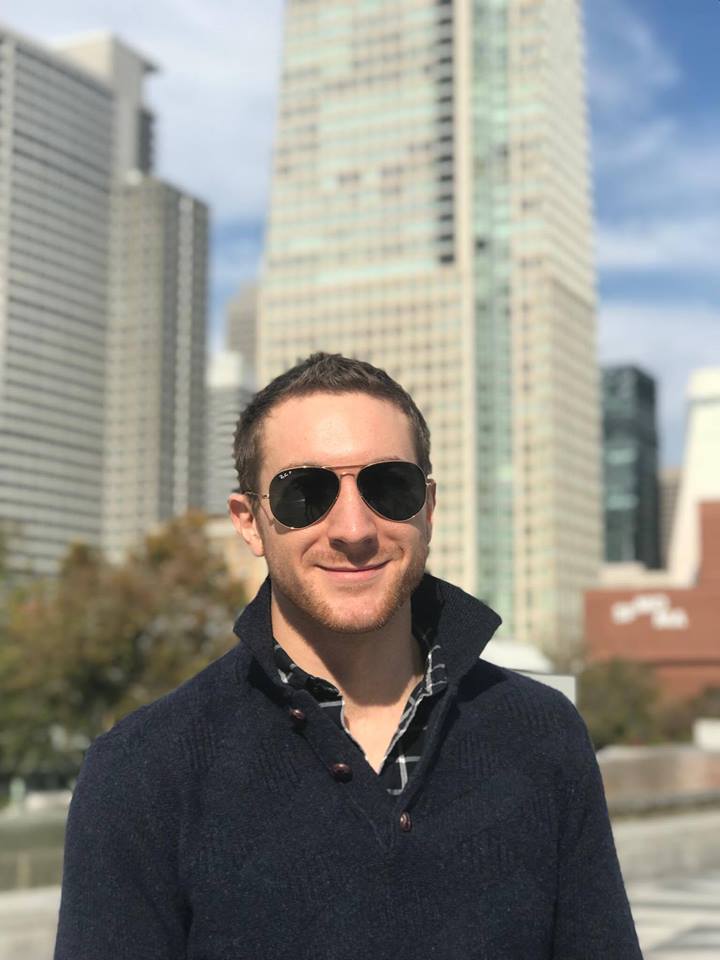 Ben Cole
Alumni
United States
2011 MPhil Advanced Computer Science
Trinity College
Ben Cole matriculated at Cambridge as a Gates Scholar in 2011, where he was a member of Trinity College and served as the Communications Chair for the Gates Scholars Council. Before Cambridge, Ben was a Technology Pioneer for Google's emerging markets team and a data scientist at Facebook. Since graduating, Ben has worked as a product manager and product strategy consultant at a wide range of organizations including Google.org, Kickstarter, and a number of startups. In his spare time, Ben has enjoyed acting at the Metropolitan Opera of NY, serving as a driver in President Obama's motorcade, and hosting events in NYC and the Bay Area.
Previous Education
Cornell University
Links
https://linkedin.com/in/bencole
https://www.huffingtonpost.com/author/ben-cole