Xiaohan Pan on setting up a company to teach enterprise and female leadership.
I am delighted to see that our courses have helped to increase the attractiveness of London for talented young Chinese people and that the female Chinese professionals we trained have helped to increase the diversity of the male-dominated financial industry.

Xiaohan Pan
Just over three years ago Gates Cambridge alumna Xiaohan Pan [2005] co-founded an education company with the aim of promoting entrepreneurship and female leadership. The aim was to create a community of people who would work together to make a positive difference to the world. It has since trained over 400 people, many of them women and many of whom have seen their career paths and their knowledge of UK finance industry enhanced.
Wedge Education designs and organises short-term training courses and visits to the leading institutions in the UK for aspiring Chinese students with an interest in the UK. Volunteers who are active in the community have priority on the course and over the years Wedge Education has made donations to a variety of charities, including Children in Need and the British Red Cross. Since it was set up the number of two-week courses run by the organisation has doubled annually, rising from one course a year in the first year to eight this uyear with the latest one ending today.
In that time, Wedge Education has trained hundreds of people, including university students, young professionals, senior managers and business owners. Many now work for leading financial institutions in New York, London, Hong Kong, Singapore, Shanghai and Beijing. Their number include Ting Chen who participated in the Entrepreneurial Management and Capital Markets course in 2014. There he presented his idea for a "car-hailing" app. He returned to China afterwards and four months later his company was acquired by a close competitor. Ting became a key member of the new team. Today the company has become a market leader in the sharing economy, valued at $35bn. It is actively seeking investment and collaboration opportunities all over the world, including in the UK.
Two other star "graduates" both took the Security Analysis and Asset Management course. Yifan Ye, who won the Championship of the CFA Institute Research Challenge in China and is currently a summer intern in the Asset Management Division of Deutsche Bank, attended the course in 2014 and says it has provided "a giant leap in terms of career path". She says: "I would always doubt if I could achieve what I have achieved today without SAAM, which offered me an essential exposure to the asset management industry in London, moments of enlightenment that fuel my passion of investment, alongside Xiaohan's encouragement each time I stood at the crossroads in my life."
Student Yijun Chen attended the course in February and says "before I attended this programme, I had been struggling to find out what my career interest was and what my strengths were". It has helped her in her application for master of finance programmes at several top universities in China and in being selected for a prestigious student exchange programme next year. On Friday, the latest Security Analysis and Asset Management course, which Xiaohan designed, finishes. It is delivered by London-based fund managers and received support from organisations including Bloomberg, Bank of England and Smith & Williamson.
The first course offered by Wedge Education was Entrepreneurial Management and Capital Markets. Since then the organisation has added courses in Security Analysis and Asset Management, Female Leadership and Social Enterprise for university students. They have also branched out to organise courses for business leaders on a wide range of topics including innovation management, cross-border investment, wealth management, family succession, charity and philanthropy. The first course took place in Cambridge, but they now cover a range of cities in the UK.
Xiaohan has recently handed over the day-to-day running of the company to her team and says she is very proud of what Wedge Education has achieved. "I am delighted to see that our courses have helped to increase the attractiveness of London for talented young people like Yifan and Yijun and that the female Chinese professionals we trained have helped to increase the diversity of the male-dominated financial industry. And most importantly, it is extremely rewarding to see our students fulfilling their dreams and boldly pursuing their goals on the world stage."
Xiaohan, who did a a PhD in Biotechnology at Cambridge University, is now focusing her energies on another company she has co-founded. Ark Wealth aims to help Chinese individuals and institutions to improve the returns they make on their overseas investments. Xiaohan used to work for Sloane Robinson, a leading London-based hedge fund, before becoming an entrepreneur. She says both she and her partner, Xia Wang have a proven track record in investment management and fund selection. She says: "We have developed a proprietary screening and scoring system, helping clients to select outperformers from the 10,000 funds available in the database, covering a variety of asset classes and strategy categories." Xia Wang was awarded the "Chinese Business Leaders Awards" for "Excellence in Asset Management" in London in November 2015. Xiaohan says: "We won it thanks to our exceptional investment performance as well as our active role in promoting female leadership in this male-dominated industry."
*Picture: SAAM 2015 course.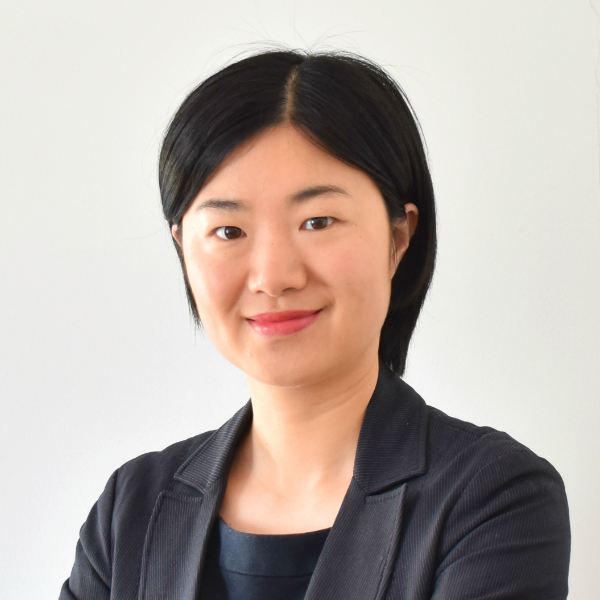 Xiaohan Pan
Alumni
China
2005 PhD Biotechnology
Downing College