Iryna Shuvalova has published her first collection of poems in English.
Shuvalova's lyric poetry is thick with beauty, memory and sorrow; with folklore, story and song.

Sasha Dugdale
Award-winning Ukrainian poet and Gates Cambridge Scholar Iryna Shuvalova has published her first book of poems in English.
Entitled 'Pray to the Empty Wells', it is Iryna's fourth collection of poetry. Her previous three collections – Ran, Os and Az- have been in Ukrainian and she has a fourth book coming out early next year.
Iryna [2016] is a respected poet and translator whose works have been translated into nine languages.
Her new collection is described as blending traditional spirituality with eroticism and an awareness of the natural environment as well as "a meditation on memory and life's natural cycles". Her poems are presented in both Ukrainian and English in the book with the translations done by Olena Jennings and Iryna.
British poet, playwright and translator Sasha Dugdale calls it "a prayer that overflows". She says: "Shuvalova's lyric poetry is thick with beauty, memory and sorrow; with folklore, story and song. In these superb translations the strange charm of her voice lures us, catches in our throat and threatens never to leave us."
In addition to her four published works, Iryna, who has just completed a PhD in Slavonic Studies, co-edited Ukraine's first anthology of queer writing – 120 pages of Sodom – in 2009. The project involved coordinating a team of more than 40 writers, translators and academics from 15 countries. Despite threats and physical attacks from ultra-right organisations, she says the book managed to provoke an important debate on LGBT writing in Ukraine.
Iryna has also won many awards for her poetry and translation, including first prize in Ukraine's the most prestigious competition for young poets.
Her PhD is a study of the songs about the War in Donbas, exploring how they reflect the identity shifts in the communities involved in the war in Ukraine and affected by it.
*Pray to the Empty Walls is published by Lost Horse Press in the US and is available for purchase on Amazon. Picture credit: Jean-Luc Benazet.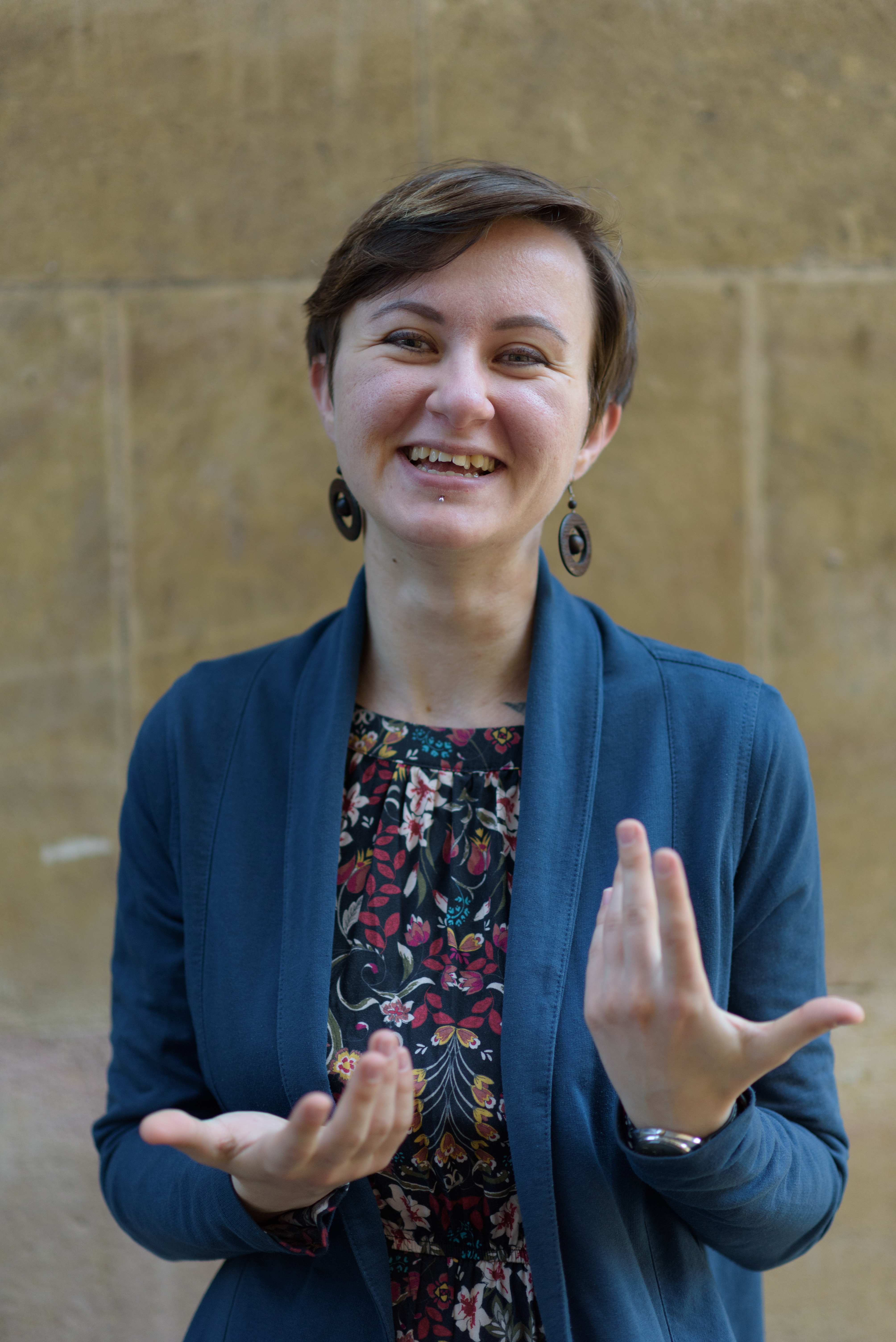 Iryna Shuvalova
Alumni
Ukraine
2016 PhD Slavonic Studies
St John's College
Born in 1986 in Kyiv, Ukraine, Iryna Shuvalova has authored five award-winning books of poetry, including Pray to the Empty Wells (Lost Horse Press, 2019). Her most recent and fifth book of poetry Stoneorchardwoods (2020) has been named book of the year by Ukraine's LitAktsent Prize for Literature and received the Special Prize of the Lviv UNESCO City of Literature Book Award. In 2009, she co-edited 120 Pages of 'Sodom,' the first anthology of queer writing in Ukraine. Her poetry has been translated into 25 languages and published internationally, including in Modern Poetry in Translation, The White Review, Literary Hub, Die Zeit, and others. She is a member of PEN Ukraine.
Shuvalova's work as a translator includes translations into Ukrainian of novels by Yann Martel and Virginia Woolf, as well as poems by Ted Hughes, Louise Glück, and Alice Oswald. She has also translated into English the writing of modern and contemporary Ukrainian poets, including Lesia Ukrainka, Mykola Bazhan, Iurii Klen, Mykola Zerov, Ostap Slyvynskyi, and others. Her translations appeared in Words Without Borders, Modern Poetry in Translation, and Ambit, as well as multiple anthologies.
Shuvalova's research interests lie at the intersection of culture and politics in Eastern Europe. Her forthcoming academic monograph 'Donbas Is My Sparta': Identity and Belonging in the Songs of the Russo-Ukrainian War explores the impact of the war on Ukrainian society. She holds a PhD in Slavonic Studies from the University of Cambridge and an MA in Comparative Literature from Dartmouth College, where she was a Fulbright scholar. In the summer of 2023, she will be joining the University of Oslo as a postdoctoral research fellow.
Previous Education
Taras Shevchenko National University of Kyiv
Dartmouth College
Links
https://irynashuvalova.com
https://cambridge.academia.edu/IrynaShuvalova
https://ua.linkedin.com/in/shuvalova