Parvathi Subbiah talks about her singing career and her research on Venezuelan politics.
I want to try to understand why there is still so much deep affection for Hugo Chavez, given the state the country is now in.

Parvathi Subbiah
Parvathi Subbiah's academic career has taken some dramatic changes along the way, from engineering to music – she sang opera with the world famous Simon Bolivar Orchestra – to Latin American Studies.
This autumn she begins a PhD in Latin American Studies focusing on racism in Venezuela. "I want to try to understand why there is still so much deep affection for Hugo Chavez, given the state the country is now in with infant mortality up 300%, for instance. He has left a country in crisis yet he is still popular. People cling onto him," she says.
"I want to look at whether this is linked to his racial identity. Chavez was the first indigenous president of Venezuela. Other presidents have been European-looking, reflecting just 25% of the population. Race has been swept under the carpet in Venezuela although it pervades society, but Chavez spoke openly about it which had not been done before. People identified with him and saw him as working in their interests."
Her PhD builds on her MPhil, also at Cambridge, where she investigated Chavez's social policy.
Music
Parvathi [2016] was born in Caracas to an Indian father and Venezuelan mother who met as students in the US. Music was her first passion. She has been singing since she was three and playing the piano since she was five and was soon putting around five hours a day after school into her music studies.
When she was eight she was in a children's ensemble which was regularly on Venezuelan television. As a teenager she learnt operatic technique and did her first professional gig as an opera singer with the Simon Bolivar Orchestra when she was 17. She travelled with the orchestra to many music festivals and other events.
At school she was also very good at maths and her teachers advised her not to study music at university level because they said it would be hard to get a job in music in Venezuela. So she opted to study engineering while also attending music school in Caracas. She would do her engineering classes in the morning and then do singing and acting in the afternoon and piano in the evening.
However, two years into her course a friend of her piano teacher heard her playing and recommended she apply for a scholarship for a US music conservatory. She was accepted and moved to Ohio in 2005 to start a four-year degree at Oberlin College. She didn't adapt well to the cold and dark at first and returned to Venezuela to finish her piano degree and play in concerts. However, due to the economic situation in Venezuela, she couldn't make a living out of her music, despite being offered a lot of singing jobs at concerts at Venezuela's main theatre, the Teresa Carreño. The main problem was that the concerts kept being cancelled, sometimes at the last minute, because Chávez was using the theatres for his political rallies. So Parvathi returned to Oberlin College and by her final year her parents had managed to join her in the US, moving to North Carolina.
When it came to Parvathi's next move, to do a master's in music performance, she opted for sunnier climes at the University of Southern California.
In 2012 when she finished her master's an opportunity came up to study in Italy with one of Pavarotti's sopranos. Parvathi had successfully auditioned for her in 2009 in Venezuela when she was one of six people selected to do a short course. She auditioned again and the teacher recognised her and selected her and 11 others from USC to go to Italy.
However, just months after starting there her mother was diagnosed with pancreatic cancer. As her condition became worse, Parvathi felt she couldn't continue in Italy and returned home. There she got a job as music director of Saint Eugene Catholic Church, working with the Hispanic and English communities and attempting to integrate the two through music. She based her work on that of Venezuela's El Sistema, which provides free classical music education to disadvantaged children.
Politics
She decided that it was not, however, what she wanted to do long term. During the period that she was working at the church her home was filled with politics. Venezuela's president Hugo Chavez had just died and his successor, Nicolas Maduro, had been elected. Parvathi's mother followed the elections avidly and felt passionately that the election process had not been conducted fairly.
Inspired by her mother, Parvathi decided to apply to the University of Cambridge for an MPhil in Latin American Studies, studying Chavez's social policy. "I felt music did not address the kind of world issues I was interested in. It was something I needed to do, to write about Venezuela," she says. "I was always interested in Chavez because I had to leave my country because of him."
She started at Cambridge in September 2014, joining her husband, who is also a singer and had won a place at the Royal Academy of Music.
She was worried about leaving her mother, but she encouraged her to go. She took out a loan to pay for her course. However, by December, she had moved home when her mother's health worsened. Three weeks later her mother died. Parvathi was given an extension on her MPhil which focused on Venezuela's rentier-based economy and how it affected social policy under Chavez. She says: "Venezuela's oil has been a curse more than a blessing. People think Venezuela is very rich due to its oil wealth and that affects government policy. It is always very short term and always involves throwing lots of money at problems, especially just before elections. Chavez's social policy was similar to those who came before him."
She adds: "Because people believe Venezuela is a rich country, my MPhil thesis showed that they also believe that the hoarding of Venezuela's oil income by politicians is the principal cause of Venezuela's economic and social problems. Giving money and providing welfare – to those who pledge allegiance to the government – gives the impression that they are redistributing this national wealth. But in reality these policies only increase dependency on the government and are aimed at making the government more popular right before elections. This approach doesn't address the roots of problems such as poverty. It's like providing bandaids."
Parvathi hopes to return to Venezuela after her PhD is finished to set up a research centre on public policy. "Venezuela's current crisis is a man-made one. Oil prices have crashed before, but things have not been as bad as they are now. The reason is 17 years of mismanagement and a lack of evidence-based policy," she says. "There has been a lot of ideology, but people have turned a blind eye to what might work and how to evaluate policy. Those who have tried to do this kind of research have been shunned by government."
Picture credit: Parvathi in the lead role of a Mozart opera, 'La Finta Giardiniera'.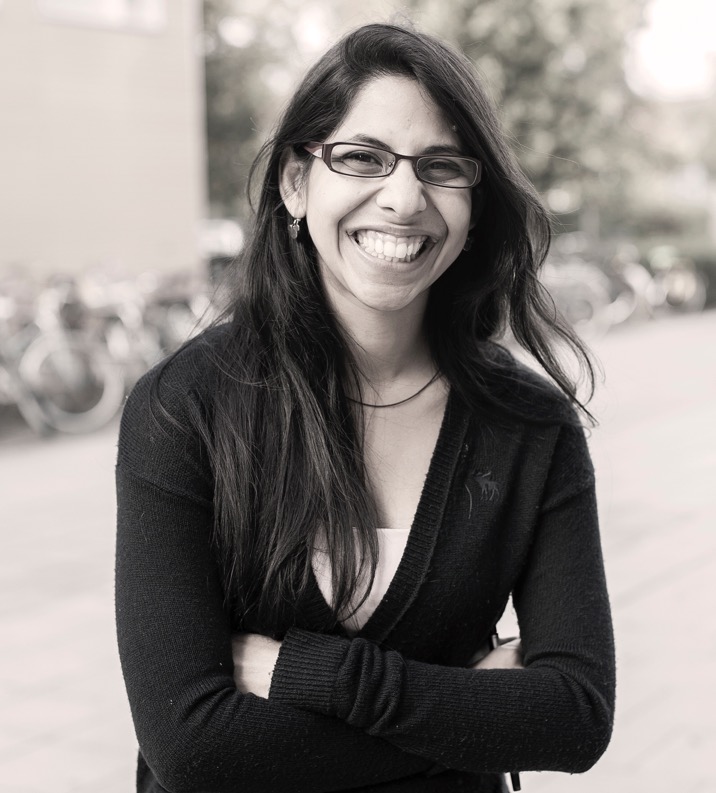 Parvathi Subbiah
Alumni
United States
2016 PhD Latin American Studies
Clare College
Previous Education
University of Southern California
University of Cambridge