Three Gates Cambridge Scholars will talk about their research in an internal symposium this week.
Three Gates Cambridge Scholars will speak this week about their research into medieval interfaith and intercultural exchange in the Middle East, rare languages where there are no rules on the word order in sentences and fruit fly larva's ability to adapt their behaviour through experience.
The three – Nick Posegay, Matt Malone and Kristina Klein – will take part in the Lent Term Internal Symposium on 26th February.
Nick's talk is entitled Common Tongues, Common Problems: Linguistic Exchange in the Medieval Middle East. He says the Middle East today can seem very divided in terms of language, religion, ethnicity and nationality. Such differences, he says, can make the political and social issues facing the region today appear rooted in eternal sectarian conflicts that have little hope of resolution. He will speak about evidence from the medieval period which suggest the existence of a civilisation in which interfaith and intercultural exchange was the norm, rather than an exception. Nick [2017], who is doing a PhD in Asian and Middle Eastern Studies, says: "The stark divisions of the modern day have not always defined the Middle East, and perhaps they need not define it in the future."
Matt's talk, Languages Without Word Order?, will describe the small group of "non-configurational" languages which lack a verb phrase structure, meaning any word order is grammatical. Matt [2018], who is doing an MPhil in Theoretical and Applied Linguistics, will attempt to answer the question of whether the word order of languages can ever be entirely free.
In her talk, Neural Circuits of Operant Learning in Drosophila larva, Kristina [2016], who is doing a PhD in Zoology, will talk about her research into operant learning – whereby animals learn from the consequences of their behaviour. Although operant learning has been observed across the animal kingdom, the underlying neural circuits are not fully understood. She is studying Drosophila larva using a multi-animal tracker with behaviour detection and closed-loop optogenetic stimulation. She says: "We show that larvae are indeed capable of operant learning, and we provide first insight into the underlying neural mechanisms."
*The symposium takes place in the Gates Scholars Common Room from 7:30pm. Scholars and their guests are welcome. Picture credit of Caribbean fruit fly (Anastrepha suspensa) larvae on fruit by Jeffrey Weston Lotz, Florida Department of Agriculture.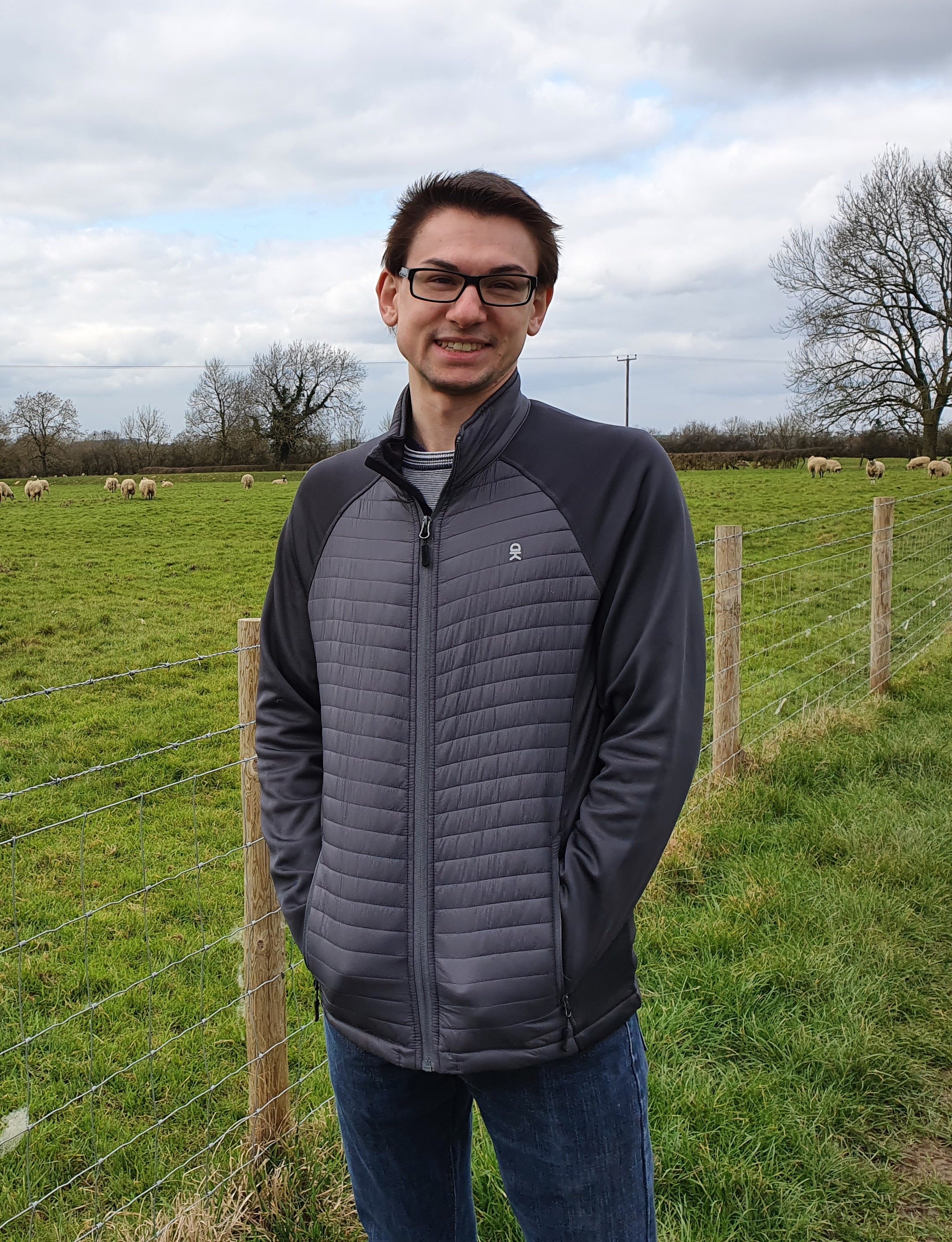 Nicholas Posegay
Alumni
United States
2017 PhD Asian and Middle Eastern Studies
Corpus Christi College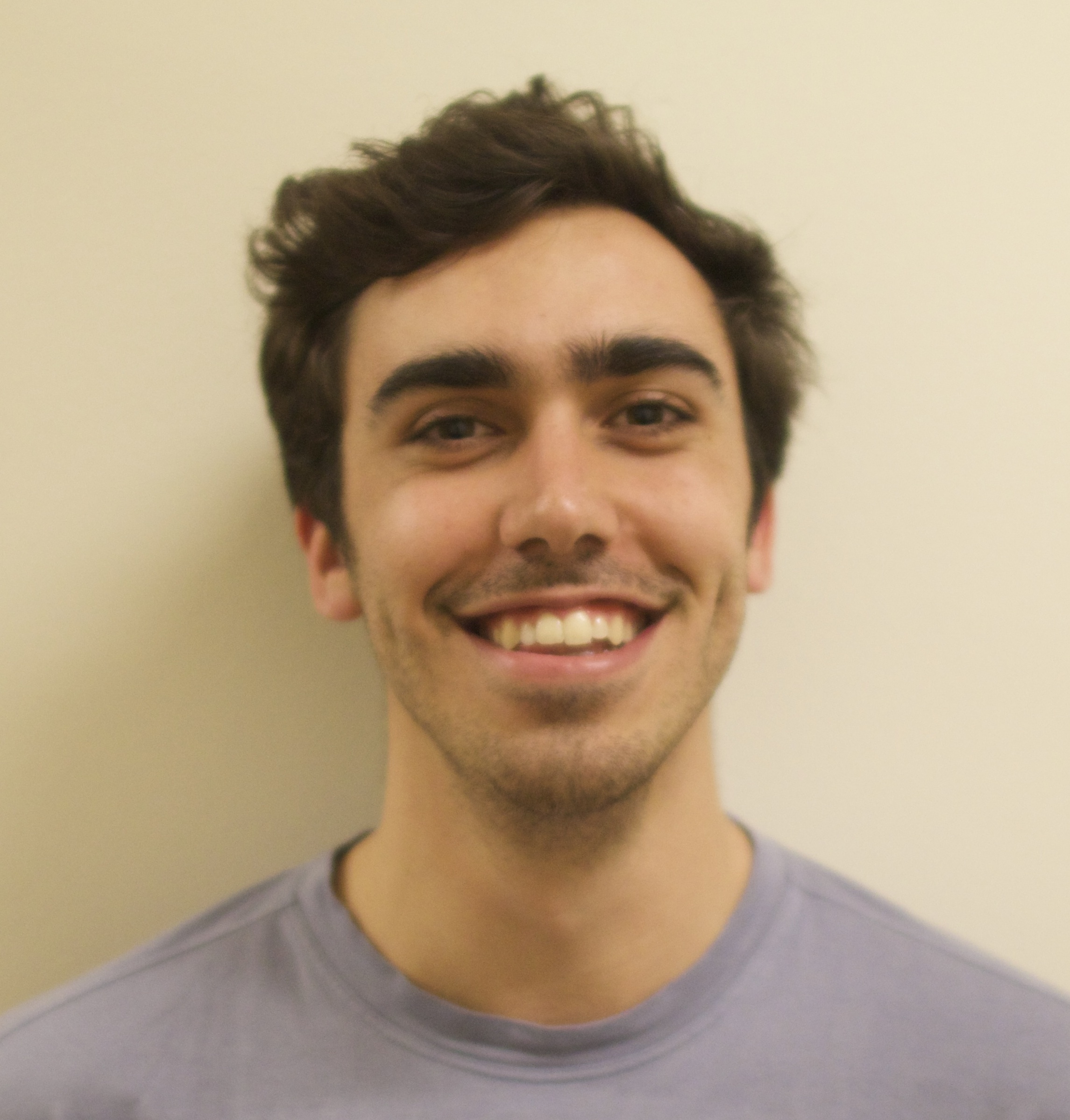 Matthew Malone
Alumni
United States
2018 MPhil Theoretical & Applied Linguistics
Downing College
Despite my love for all topics of linguistics, it was only after completing a course in endangered language documentation that the beauty and importance of language studies crystallized before me. Our small class at Columbia University collectively documented the phonology, morphology, syntax, lexicon, and stories of Zazaki—an threatened relative of Kurdish—by eliciting translations from our local language consultant. As a result, we grew to understand the language very organically, and more importantly, managed to preserve a portion of Zaza cultural history in a public database. Given the prediction that approximately 50% of the world's languages will no longer exist by the 21st century, the urgency of documentation is not to be understated. During my MPhil at Cambridge, I will deepen my familiarity with linguistic theory in order to accurately and respectfully document languages for independent research in Bantu syntax. After conducting thesis research in Kribi, Cameroon last summer, I grew fascinated by the noun class system of African languages, and plan to study endangered Bantu languages with a focus on this feature. I am confident that Cambridge's unparalleled department of linguistics can guide my research to become the best that it can be.
Previous Education
Columbia University
Kristina Klein
Alumni
Germany
2016 PhD Zoology
Trinity College
From a young age, I have always been fascinated by the natural sciences. As an undergraduate in Molecular Biomedicine at the University of Bonn, I developed a strong interest in neuroscience. I have worked on several research projects using the fruit fly Drosophila; studying larval feeding behaviour at Bonn, accumulation of evidence prior to decision-making in larvae at HHMI Janelia Research Campus, and attention in adult flies at the Chinese Academy of Sciences. As a PhD student at Cambridge, I will investigate the neural basis of operant learning in Drosophila larvae. This is the process in which an animal learns about the consequences of its own behaviour, leading to reinforcement or suppression of certain actions. I anticipate that these studies will reveal many of the general principles underlying operant learning. This will hopefully lead to a better understanding of operant learning in vertebrate model systems, facilitating the investigation of related diseases, such as learning disorders, neurodegenerative diseases or obsessive-compulsive disorders, and eventually the development of better cures. After my PhD, I plan to pursue a career in scientific research, investigating the fundamental questions in neuroscience to help us better understand how the brain works. In my spare time, I volunteer as a mentor for high school students with exceptional mathematical talent, and am involved in the organisation of mathematical competitions in Germany.
Previous Education
Rheinische Friedrich-Wilhelms-Universitat Bonn
Fudan University