Ella McPherson and Tara Westover will speak at the prestigious Hay Festival in May.
Three Gates Cambridge Scholars are speaking at a prestigious literary festival in May.
Ella McPherson [2004], who did a PhD in Social and Political Science and is currently Co-Director of the Centre of Governance and Human Rights at the University of Cambridge, and Sarah Nouwen [2005], Co-Deputy Director of the Lauterpacht Centre for International Law, are speaking as part of the Cambridge Series at the Hay Festival. This year is the 10th anniversary of the Series which brings University of Cambridge academics to a wider public audience.
Ella's talk is entitled Digital fakery and its consequences. She will speak about digital fakery, which encompasses everything from fake news to fake apps, organisations and videos, and will argue that its consequences for democracy "arise not because we are duped, but because of what we do to not be duped". Ella's research focuses on human rights reporting in the digital age.
Sarah's talk, Peacemaking: What's law got to do with it?, addresses the tensions between ideas of peace and justice and discusses emerging international norms in light of the challenges facing mediators trying to end civil wars.
Tara Westover [2009], who did her PhD in History, will also be speaking at the Festival. She will be in conversation with her former supervisor and Gates Cambridge Trustee Professor David Runciman about her memoir, Educated. The book tells of Tara's experiences growing up in rural Idaho, raised by a radical, survivalist father who was intensely paranoid about government interference in the lives of his family. It has topped the US Amazon charts and been widely and very favourably reviewed.
Professor Runciman is also speaking in a standalone session at the Festival about his new book, How Democracy Ends. Runciman, one of the UK's leading professors of politics, will talk about the current political landscape of the West, point out the new signs of a collapsing democracy and advise on what could come next.
Twenty-four academics from the University of Cambridge will speak as part of the Cambridge Series about subjects ranging from conspiracy theories and the history of islands to the future of MRI, human-like robots and how plants can think without a brain. To find out more about the Cambridge Series, click here. The Hay Festival runs from 24th May to 3rd June 2018 in Hay-on-Wye, Wales.
*Picture credit: Joseph Albert Hainey.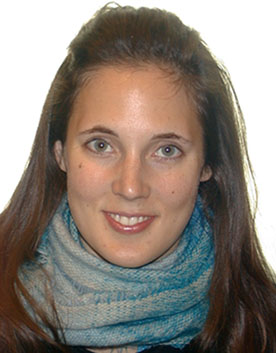 Ella McPherson
Alumni
United States
2004 PhD Social and Political Science
Pembroke College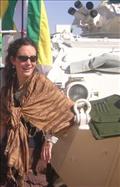 Sarah Nouwen
Alumni
Netherlands
2005 PhD International Studies
Emmanuel College
Since participating, age eleven, in an international summercamp in Japan, I have felt at home on the international plane. My legal studies in Utrecht and Cape Town and working experiences with international organisations (UN), NGOs (Plan Senegal), the Dutch Ministry for Foreign Affairs and a law firm in Paris revealed my passion for international law. After obtaining an LLM at Utrecht University I read International Relations in Cambridge. Before I embarked on the PhD project, the call from the reality of the "world out there" was too strong. I worked for a year as legal and political advisor on the implementation of the Comprehensive Peace Agreement in Sudan. After many months of fieldwork, generously supported by the Gates Cambridge Trust and the Arts & Humanities Research Council, I am finalising a PhD thesis called 'the catalysing effect in the line of fire' on Uganda's and Sudan's domestic legal responses to the ICC's investigations into Northern Uganda and Darfur respectively.
Links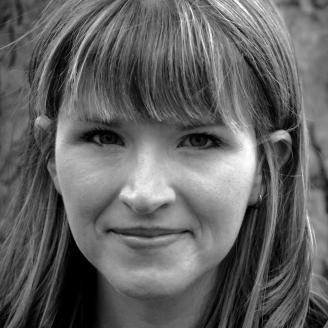 Tara Westover
Alumni
United States
2008 MPhil Political Thought and Intellectual History
2009 PhD History
Trinity College