Twins Talia da Silva and Tercia Jansen van Vuuren are Gates Cambridge's first sibling scholars.
I knew from Talia how valuable the Gates experience was, how it was a unique group of passionate, diverse people with a strong sense of community which other scholarships don't have.

Tercia Jansen van Vuuren
When Tercia Jansen van Vuuren [2015] was awarded a scholarship by the Gates Cambridge Trust last year, the Trust had no idea that her sister Talia [2013] had won the award in an earlier cohort. Talia started her PhD in January 2014, a little under two years before Tercia started her MPhil in October 2015.
Not only is Talia a fellow Gates Cambridge Scholar, she is also Tercia's twin and both sisters chose to study engineering at Cambridge.
The two sisters are the first Gates siblings. The fact that the links between the two was not spotted before Tercia started at Cambridge is somewhat understandable, as even though the sisters look similar enough for some people to confuse them, they have different surnames. Talia's is da Silva while Tercia has taken her husband's surname.
It is the second time the two sisters have studied together. They studied civil engineering together in South Africa as undergraduates at the University of Pretoria and graduated in 2009. Their younger brother, Dario, also studied civil engineering at the same university, but there is no family tradition of engineering. In fact, their family background is in plant mechanics and they are the first in their family to attend university.
Work and postgraduate studies
While the twin sisters spent their undergraduate years together, when they started work their paths diverged slightly as they made a conscious decision to work in different companies. Talia went into geotechnical engineering and worked for four years before starting her PhD. Her desire to do a PhD stemmed from the encouragement of one of her mentors, who had studied at Cambridge, and her company, who were supportive of employees pursuing further study. She says that doing her PhD was an opportunity to try something new, get a taste of academia and experience living abroad.

Talia's PhD is in geotechnical engineering, which is the branch of civil engineering which focuses on soils and underground construction. "My research looks at how soil responds to the formation of voids such as sinkholes and how the soil can be reinforced to avoid catastrophic collapse," she says. The topic emerged from previous work for her company on landfill engineering, where she was involved with the development of a new landfill over an existing landfill and where there was the potential for voids to form below the new construction.
Tercia, who has just finished her MPhil in Engineering for Sustainable Development, came to Cambridge after spending six years working as a structural engineer in South Africa. She was attracted to her course by the broad approach it took to sustainability. Her thesis investigates the sustainability of the construction industry and it draws on a number of interviews she conducted about how those in the industry understand sustainability.
She chose an MPhil because she wanted the time out from industry to broaden her experience, but she was always keen to get back to work and "make a difference". She knew the Cambridge system because Talia had told her about it and had also introduced her to Gates Cambridge. "I knew from Talia how valuable the Gates experience was, how it was a unique group of passionate, diverse people with a strong sense of community which other scholarships don't have. I could see how much it was a part of her life," says Tercia. Talia says her core group of friends at Cambridge are all Gates Cambridge scholars and she has also served on the Gates Cambridge Scholars' Council.
Tercia, whose husband moved to Cambridge with her, is now about to start a job in London in sustainability consulting in construction while Talia finishes her PhD over the next year and decides what she will do next. "I want to keep a foot in both academia and industry," she says. For now, the twin sisters' paths will diverge again, but while they have been together in Cambridge they say they have been able to give each other mutual support. "We've loved being five minutes away from each other after years of living apart," says Talia.
*Picture credit: This photo is one of two by Tercia which won third place in the Gates Cambridge photo competition.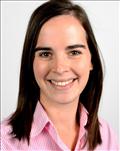 Tercia Jansen Van Vuuren
Alumni
South Africa
2015 MPhil Engineerng for Sustainable Dev
Jesus College
I am South African (with Portuguese heritage) and have lived and worked here for most of my life. Following graduation as a civil engineer, I worked as a consulting engineer in the structural and construction sectors, where a large portion of my work experience was on the design and construction of Africa's largest and cleanest coal-fired power stations. At Cambridge, I will be undertaking an MPhil in Engineering for Sustainable Development. My interest in sustainability stems from my enjoyment and appreciation of the natural world as I have always enjoyed camping, hiking and the outdoors in general. This led to a concern for the environment and preserving it for future generations, so that they may enjoy and learn from it as I have. As an engineer, I am intrinsically involved in the effect that human activities have on the environment. This has increased my desire to study the principles of sustainable development and how they can be implemented practically in the engineering industry. I want to learn how to develop solutions that benefit communities and the environment in the long term, but remain financially feasible. The weighty consideration of the sustainability of our engineering activities is especially important in Africa, where many people have limited access to resources, funding and skills. INTERESTS: adventure, camping, scuba-diving, cycling, water-skiing, travelling and exploring new places, baking
Previous Education
University of Pretoria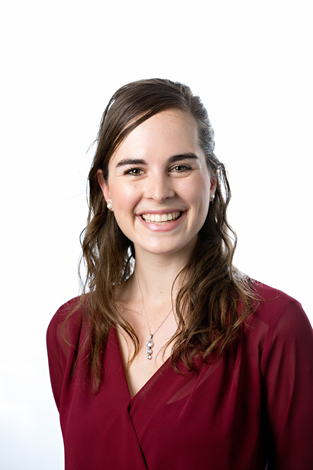 Talia Da Silva
Alumni
South Africa
2013 PhD Engineering
Trinity College
I am currently involved in WindAfrica, an EPSRC Global Challenge Research Funded project aiming to develop performance-based guidelines for wind turbines in Africa. My role is the development and supervision of the field testing which will be conducted in South Africa to investigate the representative behaviour of piled foundations under cyclic lateral loading in expansive soils.