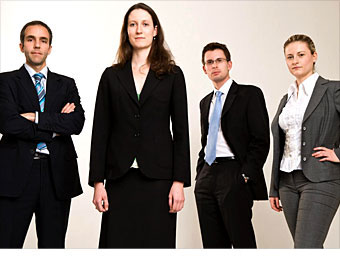 Gates Scholars Christopher Rumball and Kelly Karns recently returned from Houston, Texas, where they competed in the Rice Business Plan Competition in the hopes of finding investment for their newly-formed company, AutoTB.
A MoneyCNN.com article features the Cambridge team in a roundup of the prestigious competition's competitors.
Thirty-six of the top MBA/graduate schools from around the world competed in this year's competition, the largest and richest in the world. Ultimately, more than $675,000 in cash and prizes was awarded. AutoTB was successful in winning the Challenge round in the medical device group, although they did not make the grand final round.
In an endeavour to combine both commercial and social motivations, AutoTB is developing an innovative diagnostic test for tuberculosis, one of the major killers in our world today. The device improves on the current standard of care, resulting in earlier and cheaper diagnoses while maintaining the simplicity and robustness that is necessary for diagnostics in the developing world.
As a result of discussions with potential investors and professional advisors, which is an integral part of the Rice Competition, AutoTB plans to continue advancing its technology and funding-base in the coming months. It will shortly compete in the finals of the Cambridge University Entrepreneurs business plan competition