Wale Adebanwi will speak at a Black Cantabs dinner to commemorate 30 years of Black History Month.
Gates Cambridge Scholar Wale Adenbanwi will speak at an event to commemorate 30 years of Black History Month next week.
Wale, the first Black African Rhodes Professor of Race Relations at Oxford University and Director of its African Studies Centre, and award-winning documentary filmmaker, journalist and author Yaba Badoe will give keynote speeches at the Black Cantabs annual Black History Month Dinner on 24th October at Downing College.
Wale Adebanwi [2003], who did his PhD in Social Anthropology, is author of several books, including Authority Stealing: Anti-Corruption War and Democratic Politics in Post-Military Nigeria and Yoruba elites and ethnic politics in Nigeria: Obafemi Awolowo and corporate agency, the first academic book on one of Africa's most powerful and progressive elites. Before taking up his current post, he was Associate Professor at the University of California-Davis.
Black Cantabs was co-founded in 2015 by Gates Cambridge Scholar Njoki Wamai [2012]. It is a historical and research focused society that aims to highlight and share the past and present stories, experiences and achievements of the University's black students. Through its activities, the society documents and features the diverse and rich histories of these pioneering scholars.
They include:
– Gloria Claire Carpenter, who was probably the first black woman at the University of Cambridge. A Jamaican, she studied law at Girton College in 1945 and became a prominent social reformer, playing an instrumental role in the foundation of the Law Faculty of the University of West Indies in Jamaica.
– Efua Sutherland, from Ghana, studied at Homerton College, Cambridge, in 1947, a year before women were admitted as full members of the university. A playwright and filmmaker, she contributed to the development of theatre in Ghana.
– Professor Thomas Odhiambo became the first black Kenyan to matriculate at Queens' College, Cambridge, in 1959. He went on to found the renowned International Centre for Insects Physiology which has helped farmers across the world to protect their crops through biological pest control methods, contributing to food security in Africa in the process.
The society is holding an exhibition at St John's Chapel throughout the Cambridge Festival of Ideas. The exhibition runs until 29th October.
*Tickets for the annual dinner are available here. Image courtesy of Black Cantabs.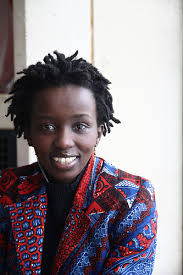 Njoki Wamai
Alumni
Kenya
2012 PhD Politics & International Studies
Queens' College
Njoki is an assistant Professor in International Relations Department at Kenya's oldest private university United States International University-Africa. She was previously a Post Doctoral Researcher at the Politics and International Studies department (POLIS). Her research focus is on the tensions between international and local practices of transitional justice in Kenya. At Cambridge, Njoki was the founding president of the Cambridge Eastern African Society (CamEAS) and and the Black Cantabs project which aims to curate the achievements of black Cambridge alumni at www.blackcantabs.com. She is also a co-founder of the African Society of Cambridge University (ASCU).She is an alumnus of the Africa Leadership Centre (ALC) at King's College London. Njoki worked in the non-profit sector in Kenya at Kenya Human Rights Commission and at the Centre for Humanitarian Dialogue. Her research interests include critical transitional justice, critical theory, politics of Africa, African feminisms and development of political thought from Africa.
Previous Education
University Of Nairobi
King's College London (University of L