Gates Cambridge is holding its first themed internal symposium on action on climate change.
Four Gates Cambridge Scholars will take part in the first themed internal symposium on Global Climate Change and Individual Action this week.
The symposium on November 14th is being conducted in collaboration with the Gates Climate Group, a scholar-led initiative that works to address the urgent need to tackle human-made climate change. The group aims to further the Gates community's conversation on climate change through programming that links to the Gates Cambridge commitment to improving the lives of others and aims to create action plans to improve environmental sustainability.
The symposium will kick off with a presentation by Ramit Debath. Ramit [2018], who is doing a PhD in Architecture, will talk about distributive energy justice and the need for a basic set of minimum energy services which enable the poorest to enjoy an essential minimum of well-being. He will outline the interdisplinary research project he is working on which seeks to provide solid data for what the thresholds for minimum energy services could be for those living in extreme poverty. The aim, in keeping with the sustainable development goals, is to drive the formation of better evidence-based policies. Ramit says: "Energy justice is a recognised as a critical to not only poverty alleviation but also mitigating climate change effects. My talk will explore the wide dimensions of distributive energy justice in extreme poverty conditions of India and Brazil through the lens of energy services and energy culture."
His talk will be followed by a panel discussion titled Effective Environmental Policies: What is Happening, What Needs to Change and What You Can Do. Participants are Onon Bayasgalan [2019] who is doing an MPhil in Conservation Leadership, alumna Babette Tachibana-Brophy [2018], who completed her MPhil in Conservation Leadership earlier this year, and Carlota Armillas Mateos [2019] who is doing an MPhil in Engineering for Sustainable Development. Andrea Kusec [2017], who is doing a PhD in Biological Science, will moderate. They say: "The need for effective action on environmental issues has been a long-standing issue, but what needs to change for this to occur? We will discuss environmental strategies from the global to the local level and show what individuals can do to advocate for a better environmental agenda. From Greta to greenwashing, this discussion seeks to identify what changes are needed to pursue innovative solutions to protect the planet."
*The symposium takes place in the Gates Cambridge Common Room in the University Centre from 7.30pm. Scholars and their guests are welcome. Picture credit of Rocihna, Rio de Janeiro: Wikipedia.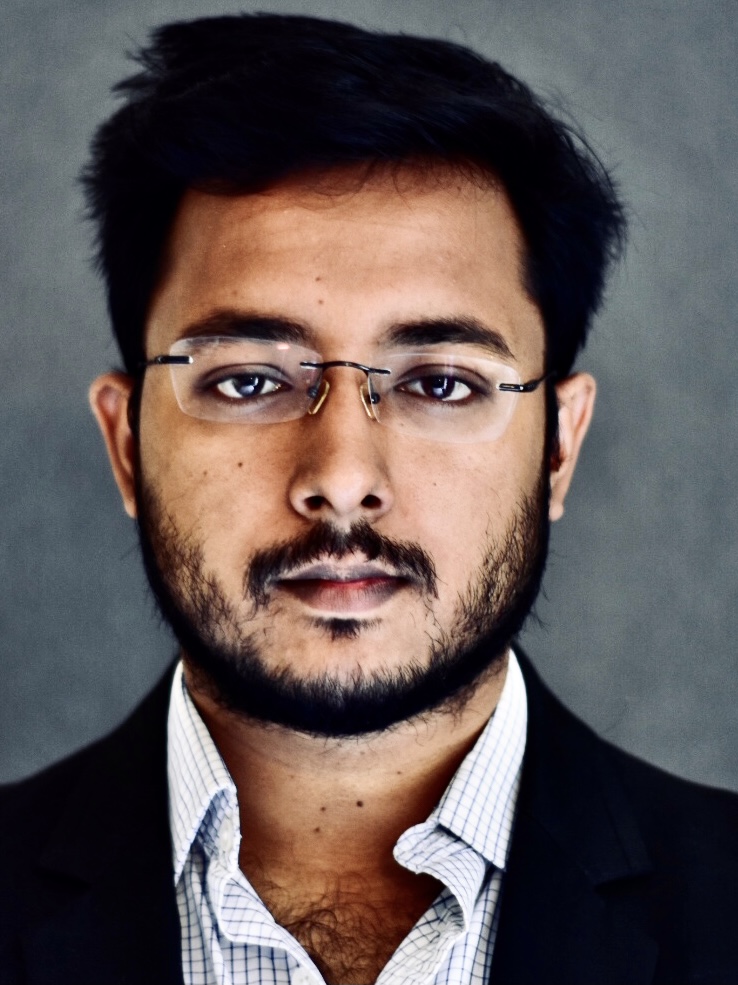 Ramit Debnath
Alumni
India
2018 PhD Architecture
Churchill College
Dr Ramit Debnath is the inaugural Cambridge Zero Fellow at the University of Cambridge. He is also a visiting faculty associate in Computational Social Science at Caltech, and a sustainability fellow at Churchill College, University of Cambridge.
Ramit works at the intersection of data science and public policy to support climate action. Primarily focussing on developing novel approaches to natural language processing, machine learning, AI and qualitative analysis to enable a people-centric and just net-zero transition. In addition, he is interested in exploring how the public, industry and policymakers make decisions for energy and climate justice. At the same time, developing design-driven solutions to counter misinformation and distributive injustices.
He is currently co-leading a work package with UNEP on developing a decision-making system for sustainability in the built environment. He has previously worked with the International Energy Agency, Stanford University and the Indian Institute of Technology Bombay. Ramit has a background in electrical engineering and public policy, an MPhil and PhD from Cambridge as a Commonwealth and Gates Scholar. He is the recipient of the 2022 Enrichment Award from the Alan Turing Institute, UK.
Links
https://www.ramitdebnath.org
https://www.linkedin.com/in/ramit-debnath-b1980a204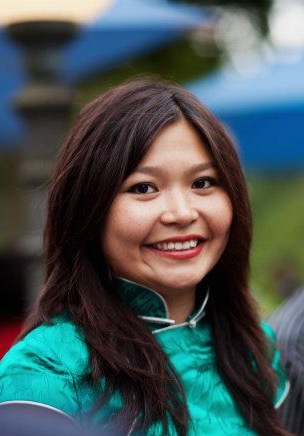 Onon Bayasgalan
Alumni
Mongolia
2019 MPhil Conservation Leadership
Newnham College
I was born in Mongolia, a country that is the most sparsely populated and has the coldest capital in the world. I studied Environmental Economics and later Environmental Policy at Whitman College and Yale University, respectively. During my years of study, I was fascinated by how the valuation of environmental services can be used as a powerful tool to influence policies. More recently, I managed a market-based conservation project called the Sustainable Cashmere Project while at the Wildlife Conservation Society Mongolia program. As an MPhil in Conservation Leadership candidate, I am very interested in further exploring ways to incorporate sustainable practices and standards into supply chains. I believe that forging strong relations with committed industries is one of the key solutions to expanding the impact and influence of conservation principles around the world. I am also passionate about further supporting young environmentalists, which will build on the Environmental Fellowship Program that I initiated while working for the Zorig Foundation. I hope to see Mongolian conservationists play a more critical leadership role nationally by pushing to incorporate climate change sensitive policies, and globally by increasing our collaboration with other countries. As a Gates Cambridge Scholar, I am very excited to be a part of a dynamic network of bright minds around the world that can cross-fertilize a rich array of ideas and experiences on innovative and pressing topics.
Previous Education
Yale University Environmental Policy 2013
Whitman College Environmental Economics 2009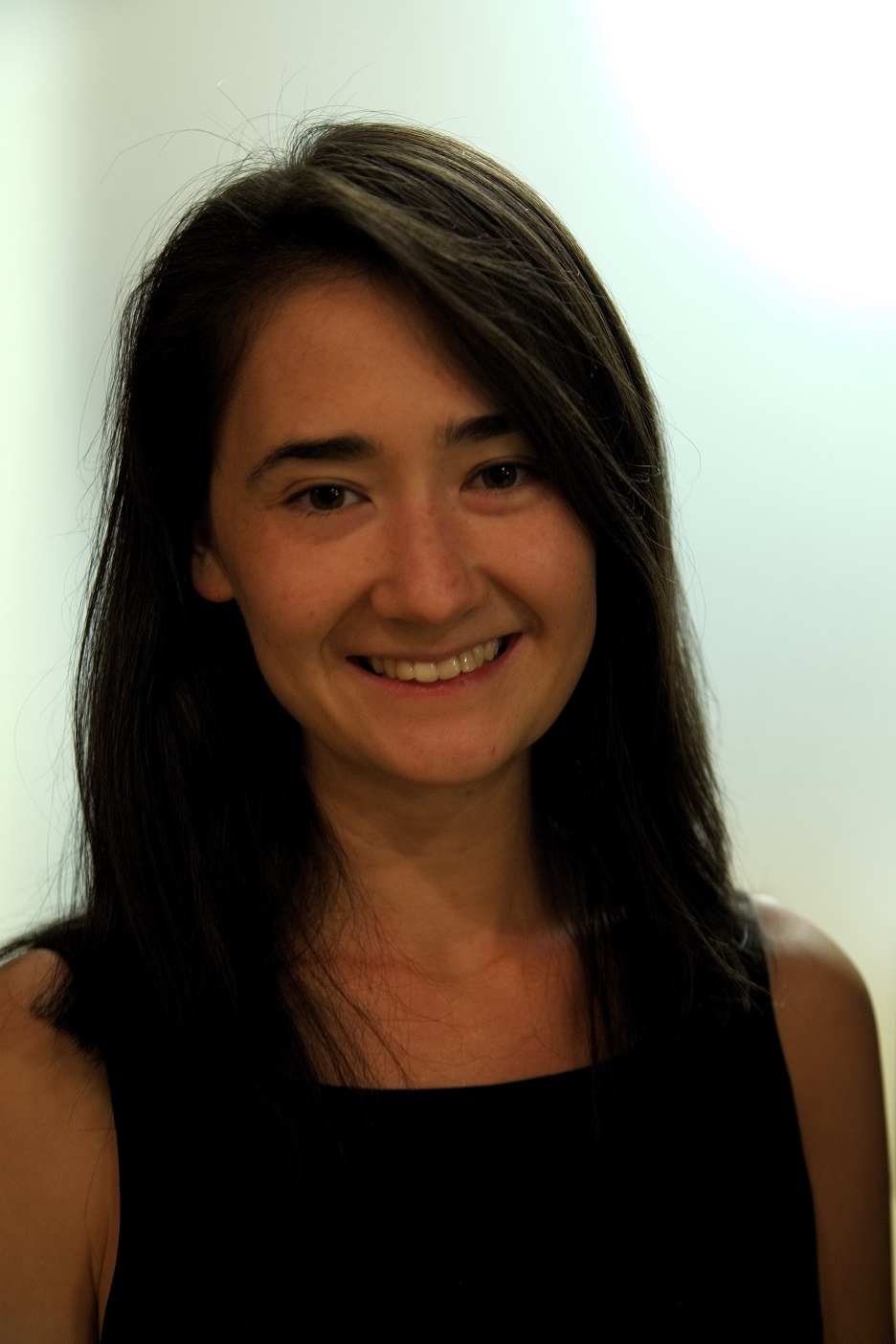 Yumi (Babette) Tachibana-Brophy
Alumni
Australia
2018 MPhil Conservation Leadership
Churchill College
I have always been inspired by the focus, tenacity and courage of wildlife. As a wildlife lawyer, I endeavour to apply that same conviction in my research into the ways in which law and policy affect wildlife, the communities that come into contact with them and the outcomes of conservation projects. While studying Law and International Studies at the University of New South Wales, I developed an appreciation of the profound and dramatic impact that the law can have on a person's life. This principle similarly applies to animals, as I witnessed firsthand while working in Namibia, researching human-wildlife conflict, the illegal wildlife trade and endangered species conservation. As growing populations and environmental changes bring humans and wildlife into more frequent contact, proactive conservation strategies are an increasingly important factor in protecting the lives of both wildlife and the people who coexist with them. At Cambridge, I intend to research the ways in which interdisciplinary conservation approaches can deliver more effective solutions to key environmental challenges. I look forward to developing the skills to design and manage conservation projects in the future, as well as bridging the gap between conservation and the law, in theory and in practice. It is an incredible opportunity and privilege to join the Gates Cambridge community and I look forward to researching this important area to improve the lives of humans and wildlife around the world.
Previous Education
University of Copenhagen
University of New South Wales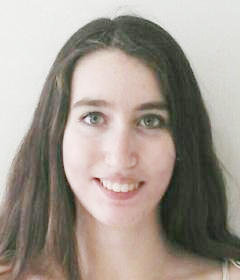 Carlota Armillas-Mateos
Alumni
Spain
2019 MPhil Engineering for Sustainable Development
Peterhouse
The tales about great engineers my mom used to tell me when I was a little girl growing up in El Puerto de Santa María made me want to become an engineer and invent things to help others. During my double degree in Mechanical + Industrial Design & Product Development Engineering in Cadiz University, I developed an interest in sustainability, regarding my future responsibility on consumer products whose manufacturing, usage and end-of-life will impact our ecosystem. For this reason, I use eco-design techniques in my projects, like the design of an ergonomic infant radiant warmer, a ship bulbous bow for Navantia Shipyards or technical help for the blind (national runner up in the James Dyson Award). My work experience in INNANOMAT R&D group has taught me how difficult it is to implement eco-design strategies, as economic profitability often seems to be the only concern. However, I believe it is my duty as an engineer to use my creativity to find solutions that take into consideration the present needs (like the pursuit of social fairness) and problems (such as pollution or resource depletion) in addition to economic profits. Improving people's lives is the aim of engineering, but I think we are not doing it ok if our creations imply negative consequences for people or the ecosystem. During my MPhil in Engineering for Sustainable Development, I focused my dissertation research to help designers develop effective and sustainable medical devices during health emergencies in the global south. This was inspired by the scarcity of respiratory medical devices during the Covid-19 pandemic. The tool can be accessed here: sher.carlota.armillas.com/ . As Gates alumna, I am focusing my profesional career as engineer in the healthcare sector, looking for the trade-offs between 'good health for all', 'responsible consumption and production' and 'reduced inequalities'.
Previous Education
Universidad de C MechEng, IndDes&ProdDevelopEng 2018
Links
https://www.linkedin.com/in/carlotaarmillas
https://www.linkedin.com/in/carlota-armillas-b19427137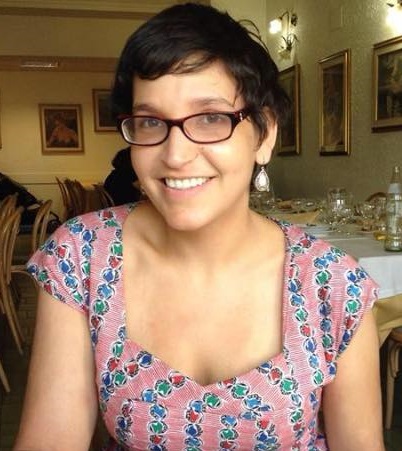 Andrea Kusec
Alumni
Canada
2017 PhD Biological Science at the MRC Cognition and Brain Sciences Unit
Fitzwilliam College
I became interested in the brain and mind when I was diagnosed with epilepsy at age 13. I pursued a BA in Psychology at Ryerson University, where I became interested in the development and treatment of cognitive biases in mood disorders. While volunteering on the Acquired Brain Injury (ABI) Unit of Toronto Rehabilitation Institute, I developed an interest in designing treatments for cognitive and emotional difficulties in individuals with an ABI that account for their unique impairments. To further my knowledge of ABI, I obtained an MSc in Rehabilitation Science at McMaster University. Many people with an ABI have symptoms of depression, but available methods of treating mood disorders such as Cognitive Behavioural Therapy fall short because they rely heavily on domains often compromised in ABI, such as mental flexibility, comprehension, and memory. As a student in the Cognition and Brain Sciences Unit, I will investigate whether depression in ABI can be treated by increasing engagement in positive activities, and whether this treatment can be enhanced through cognitive training to facilitate planning and engagement in such activities. If effective, this research could immediately influence rehabilitation services worldwide.
Previous Education
Ryerson University
McMaster University