A Gates Cambridge debate at Hay Festival highlighted the importance of new funding models and innovation in improving global health and access to vital vaccines.
Citizens should lobby their governments to consider health spending part of a country's essential defence against future pandemics, drawing on expertise of international organisations like the World Health Organisation and GAVI, the Vaccine Alliance, a Gates Cambridge Scholar argued at a panel discussion on vaccine policy at this year's Hay Festival.
Julia Li, a Gates Cambridge Trustee, said the three priorities for health defence spending should be building more capacity in primary healthcare systems to stop health services being overstretched, investing in research so countries are better prepared for future pandemics and focusing on international cooperation, drawing on the expertise of organisations like GAVI. She said: "Viruses do not respect national or political boundaries."
Li was speaking at a Gates Cambridge panel on vaccination and the future of global health at the online Hay Festival last week. Her fellow panellists were Samir Ali Khan, Emma Glennon and Dan Storisteanu. The event was chaired by Dan Davis, Professor of Immunology at the University of Manchester and author of The Beautiful Cure.
Emma Glennon [2016], an epidemiologist who is doing a PhD in Veterinary Science, spoke first about the impact of technology on health pandemics, asking how it might be possible to avoid new health technologies making inequalities worse.
She said science could not be viewed in a political vacuum. Countries with greater privatisation and decentralisation of health activities had offered a less effective response to the pandemic than those with stronger health systems and universal healthcare.
Glennon said more social enterprise rather than a profit-first approach could ensure that access to health technology was more equitable and accessible.
She added that scientists needed to play a stronger role in political debates around vaccine distribution and health equity. "Maldistribution is ultimately a political issue and as scientists and technologists we need to take a role in speaking up about this," she said.
Samir Ali Khan [2007] did his PhD in Pharmacology. He is co-founder of Lighthouse Innovations, an Oxford-based innovation and access strategy house advising health start-ups and entrepreneurs on market access, pricing and payer value strategy within and beyond the NHS in the UK.
He highlighted how poor human health was an unintended consequence of the current healthcare model which tackles problems either when it is too late or the 'low-hanging fruit' aspects of it. He added that the current profit-led model for developing blockbuster drugs impacts vaccines and eventually human health as it makes short-term solutions more attractive than longer-term ones, such as vaccines, and encourages companies to go for a quicker return on investment. Solutions, if not designed in a long-term and holistic way, will have a significant cost for human life, society and the healthcare system, he stated.
Khan said two million lives are lost every year from vaccine-preventable diseases. He added that developing effective vaccines is a challenging race between the genetic evolution of the viruses and the "magical memory component" of our complex immune systems that is still poorly understood. Khan highlighted the importance of collaboration beyond sectors and borders to accelerate vaccine development for the coronavirus crisis, as one billion "vulnerable" people across the world wait for a solution. On the current challenges associated with equitable access to vaccines, he said that the conversation between decision-makers and vaccine developers needed to move beyond the buy-sell to a "shared value" standpoint and highlighted the potential of incentive-led business models, such as Vitality Insurance and Deliveroo, and how these could apply to vaccines in order to reach all those in need.
Dan Storisteanu [2012] did his PhD in Medicine. A Research Fellow at Darwin College and Visiting Scholar at the Laboratory of Viral Zoonotics, he spoke about the work he is doing with two start-ups. One, DIOSynVax, has a novel vaccine development platform that is being used to generate a vaccine against COVID-19. The genome of the virus was available about two weeks after the WHO notification of the coronavirus outbreak, he said. His company has taken the genome and is using it to design a vaccine that creates antibodies that will fight the coronavirus. As there is a potential for COVID-19 to mutate his company also looks at the pattern of similar coronaviruses so it can future-proof the vaccine as much as possible.
Vaccine delivery is at the other end of the vaccine spectrum. Storisteanu is a co-founder of non-profit Simprints, which provides a biometric identification solution via fingerprints or facial recognition. He said that in some developing countries it can be hard to keep track of who has been given vaccines in rural areas where there are few health workers and patients often don't have ID or a formal address. This can result in some people being vaccinated multiple times while others miss out. Simprints is now working with GAVI on vaccine distribution.
Julia Li spoke last and, in addition to her comments on future proofing vaccine policy, she spoke about the role of GAVI, a public private partnership created for vaccine distribution and acceleration. She said that, unlike other international health bodies, its board includes vaccine manufacturers, including those from developing countries. She described its role in reducing the incidence of meningitis A in the Sahel region of Africa through the development of a low-cost vaccine, saying it had created a roadmap to eliminate the infection. She said the ability to predict stable demand for a vaccine gave manufacturers a greater incentive to come up with solutions. Li also described GAVI's role in creating a stockpile of oral cholera vaccine following the 2010 earthquake in Haiti.
Li [2009], who did her PhD in Engineering, is CEO of Micrographia Bio, a biotechnology company operating at the intersection of machine learning and drug discovery. She said it tackled drug discovery by turning traditional approaches on their head. Rather than beginning with biology, the company starts from chemical compounds and maps the different disease pathways they might affect. Using machine learning, the aim is to create a database of chemical maps. This means that when new pathogens present themselves scientists can look at their biology and scan the database for the compounds that might be effective in preventing their spread.
*The full discussion can be viewed on Hay Player here.
Emma Glennon
Alumni
United States
2016 PhD Veterinary Medicine
Churchill College
Previous Education
Princeton University
Links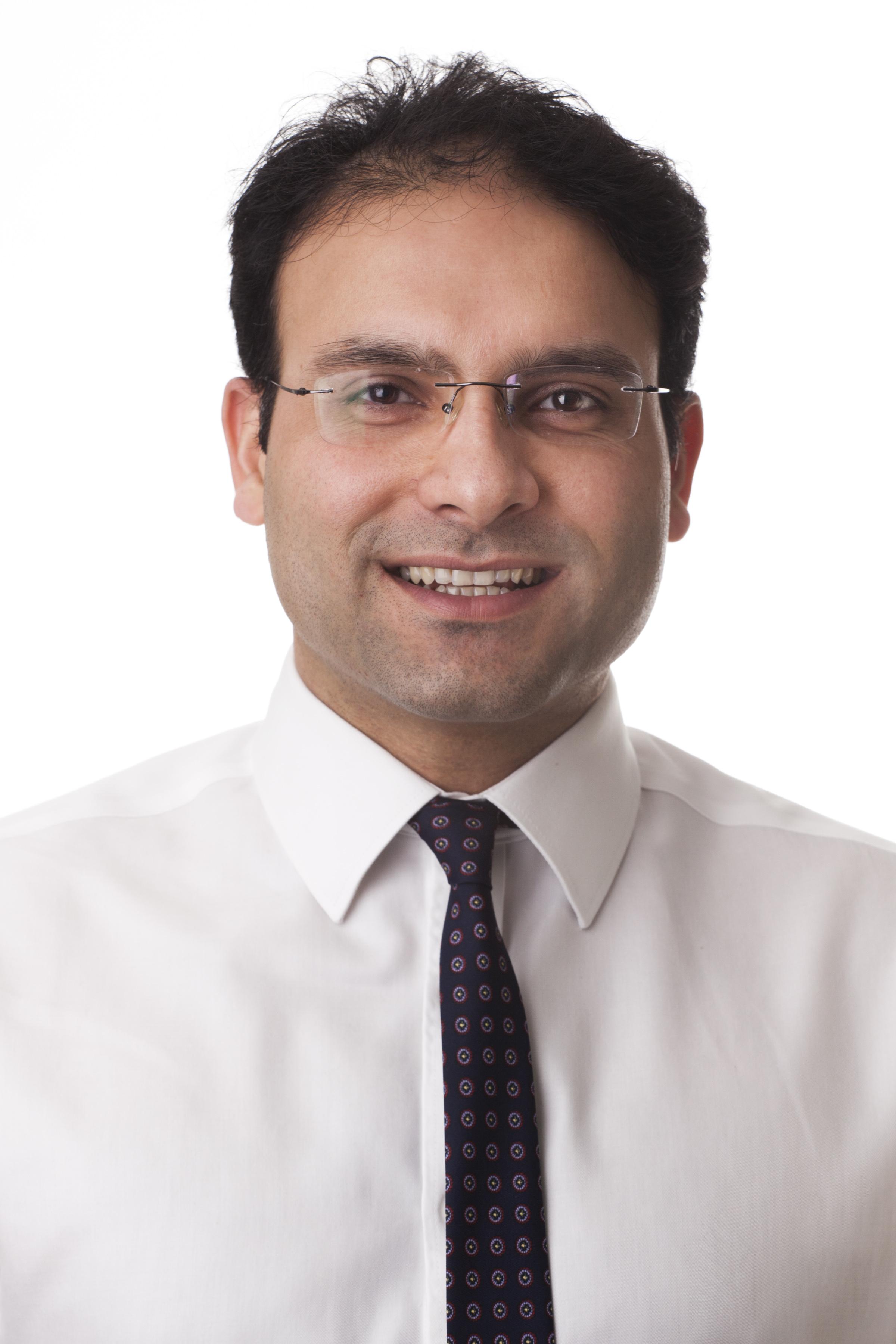 Samir Khan
Alumni
India
2007 PhD Pharmacology
Darwin College
Samir is a Health innovation and Market Access professional with more than seven years of experience in the commercialisation and market access of futuristic technologies spanning Genomics and AI-led Discovery, Diagnostics, Digital patient wellness and healthcare system transformation.
Samir is the co-founder of Lighthouse Innovations Ltd – an Oxford-based innovation and access strategy house advising start-ups and entrepreneurs within and beyond the NHS-industry ecosystem of the UK.
Samir has advised top 10 FTSE Global Life Sciences and Healthcare Commercial Leads and >50 growing start-ups on international market access, payer engagement on value-based pricing and risk-sharing agreements. His experiences span oncology, rare diseases, mental health, and chronic inflammatory indications.
Samir received the Bill and Melinda Gates Fellowship Award to complete his PhD in Pharmacology at Cambridge University. Samir has co-authored papers in Nature and is co-inventor of a vaccine for Hepatitis E in India and drug targets in neurological and cardio-vascular diseases in the UK.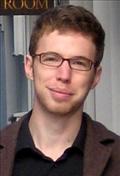 Daniel Storisteanu
Alumni
Canada
2012 PhD Medicine
Clare Hall
With a background in environmental biology and after a number of stints in tiger, bat, and marine conservation research with universities and NGOs like the WWF, I've changed scope and species and am now starting a PhD in Medical Science. I intend to investigate a novel strategy that certain pathogens may use to manipulate the immune system. Our lab has recently discovered that a disease-causing virus exploits the signals released by our immune cells, causing other cells to be more permissive to viral infection and weaken the immune system's anti-viral strategies. My research will investigate the mechanisms this virus uses to take advantage of the immune system, and investigate whether they are used by pathogens such as tuberculosis and influenza. The long-term aim of this research is to identify points in the immune system where we may be able to intervene with therapies to treat and prevent these diseases, and to help identify individuals at higher risk of complications.
Julia Li
Alumni, Trustees
Canada
2008 MPhil Bioscience Enterprise
2009 PhD Engineering
St John's College
Julia completed a PhD Engineering in 2012, which focused on innovative financing solutions for global health. Stemming from her PhD research at Gates Cambridge, she originated, raised and deployed the world's first $108mm Global Health Investment Fund with Lion's Head Global Partners and the Bill and Melinda Gates Foundation. The purpose of the fund was to provide financing to advance the development of drugs, vaccines, diagnostics and other interventions against diseases that disproportionately burden low-income countries. Before coming to Cambridge, Julia qualified as a Chartered Accountant with KPMG's Canadian biotechnology practice and undertook projects for a variety of organisations including GAVI and WHO. During her time in Cambridge, Julia co-founded the African Innovation Prize, served on the University Council, and initiated and convened the Cambridge Global Health Commercialization and Funding Roundtable. Julia is currently based in London's White City biomedical campus as Co-Founder & CEO of Micrographia Bio, a deeptech bio company focused on applying machine learning to bioimaging to accelerate drug discovery.