A conference on archaeology and climate change will feature papers by two Gates Cambridge Scholars.
Modern climate change's various intersections with archaeology aren't just interesting and interdisciplinary - they also present practical and existential crises that demand responses in real time, from the policy level to direct action in the field and beyond.

Margaret Comer
A Gates Cambridge Scholar is co-organising a student-led conference to look at the impact of current climate change on archaeological research.
Margaret Comer and fellow Archaeology PhD students Rebecca Haboucha and Eva Meharry are organising 'Modern Climate Change and the Practice of Archaeology', which takes place at Jesus College, Cambridge, from 7-8 April. The conference is the first conference of the Archaeological Review from Cambridge, a student-run and-edited journal.
The aim of the conference, whose proceedings will be published in the journal and will be recorded, is to generate wider public awareness of the mounting threats posed by current climate change on archaeological and heritage sites.
Margaret [2015], who is doing a PhD in Archaeology (Heritage Studies), says: "Modern climate change's various intersections with archaeology aren't just interesting and interdisciplinary – they also present practical and existential crises that demand responses in real time, from the policy level to direct action in the field and beyond. Students, young professionals and early career academics can lead these conversations and sweeping changes, and we wanted to provide a forum where they could meet, present their ideas, and productively converse and plan. We hope that ideas, initiatives, and networks formed over the weekend will be sustained and lead to ever more impactful leadership and action on this topic over time. The journal issue, which started this whole thing, also ensures that the conference's impact won't be limited to attendees who could physically travel to Cambridge, but that it can have a global and permanent presence in print."
Two Gates Cambridge Scholars will be giving papers at the conference. Rachel Reckin's paper, 'Climate Change, the Cryosphere, and Cultural Resources in the American West', will discuss the current and future impacts of climate change on indigenous cultural resources, with a specific emphasis on the loss of the alpine cryosphere. It will draw on her archaeological research in the US. Rachel's work focuses on the discovery of artifacts melting from alpine ice all around the world thanks to anthropogenic climate change. These artifacts include basketry, arrows and darts, textiles and leathers, materials that range in age from 10,000 to just 100 years old. From 2010-2014, she was part of an interdisciplinary team of researchers, including representatives from the Confederated Salish and Kootenai Tribes, the Blackfeet Nation, several universities and the National Park Service, who undertook a survey of high altitude ice in America's Glacier National Park. It was the only project funded that was studying cultural resources at the time and there has been very little further research funded in this area. Rachel [2014], who is doing a PhD in Archaeology, says finding funding for this vital research is an ongoing struggle.
Victoria Herrmann's paper, 'Culture on the Move: Towards an Inclusive Framework for Cultural Heritage Considerations in Climate-Related Migration, Displacement, and Relocation Policies', focuses on what happens to culture and traditional knowledge when entire populations lose their lands due to climate change and how cultural heritage can be used to facilitate the emplacement of these communities to new sites. Victoria [2014], who is doing a PhD in Polar Studies, says such cultural and archaeological considerations have been largely neglected in discussions on climate relocation to date. Her paper will offer an approach to better integrate archeology and cultural heritage into the policy dialogue for climate-related migration, both to the United States and internationally, drawing on best practice. She says: "Cultural heritage is not only a local history to be conserved for dislocated persons through its substantial consideration in climate policy frameworks. It is also a tool that can aid in the development of strong, resilient communities once relocated – communities capable of successfully scoping with future climate stressors."
Gates Cambridge Scholar Ian Ostericher [2015], who is doing a PhD in Archaeology, is also helping to facilitate a breakout session at the conference. The event is supported by the Gates Scholars Event Support Fund.
More information is available on the ARC website.
Picture credit of Glacier National Park in the US: Wikipedia

Margaret Comer
Alumni
United States
2015 PhD Archaeology
Jesus College
My research focuses on the heritage of mass repression, Soviet and post-Soviet memorialization and heritagization, grievability and memory, and contested memory. I am specifically interested in how post-repression societies variously portray suffering, loss, perpetration, and victimhood at sites associated with mass violence. The overarching goal is to analyze how the heritage of past violence can be instrumentalized in order to avoid reckoning with past violence and, further, how this heritage can be weaponized in order to further contemporary violence. My research interests also include preservation and tourism at sites of mass repression, materiality and memorialization, and heritage and climate change. My doctoral dissertation title was 'The Heritage of Repression: Memory, Commemoration, and Politics in Post-Soviet Russia'. It focused on changing patterns of commemoration and memorialization of Soviet repression at sites in Russia connected to the former gulag system and Great Terror, with a special focus on concepts of 'grievability' (as conceived by Judith Butler) and my complementary concept of 'blameability'. It also introduced a theoretical model for categorizing and thinking through heritage sites' representations of victims and perpetrators.
Previous Education
University of Cambridge
University of California, Berkeley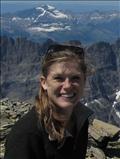 Rachel Reckin
Alumni
United States
2014 PhD Archaeology
St John's College

Victoria Herrmann
Alumni
United States
2014 PhD Polar Studies at Scott Polar Institute
Pembroke College
Victoria is interested in exploring the nexus of climate change, human development, and public policy in the Arctic. Her PhD research focuses on how images and aesthetic codes construct values, identities, and ideas of power in the Arctic since the Second World War. From a young age Victoria's grandfather, a Holocaust survivor, has inspired her to pursue a career promoting social justice and empowerment. During her undergraduate degree, she followed that inspiration through two emerging personal interests - art and environmentalism. Through internships at The Smithsonian Institution and the Metropolitan Museum of Art, she helped to create programs to bring different, often contentious, communities together through museum educational events. At the Untied Nations and the Carnegie Endowment for International Peace, she later worked on research, writing, and advocacy for climate justice, urban resiliency in socioeconomically depressed neighbourhoods, and mitigation. Though passionate about art, climate change, and social justice individually, it was not until her Fulbright research that Victoria was able to bring her three disparate interests together. During her year in Canada, she studied how indigenous civil society groups used visual media to empower their voices at climate change negotiations. At Cambridge, she continues this multidisciplinary approach to scholarship by examining the changing visual narratives of geopolitics in the Arctic and its influence on perceptions of power, justice, and agency. As the Alumni Officer Victoria works closely with the Gates Cambridge Alumni Association to connect the scholar and alumni communities.
Ian Ostericher
Alumni
United States
2015 PhD Archaeology
St John's College
I'm an archaeologist and photographer interested in landscape, the environment and how humans interact with, shape and are shaped by their physical worlds. I have a BA in Anthropology from the University of Washington and an MA in Archaeology from University College Dublin. Currently an MPhil student in Archaeological Research at Cambridge, I specialise in geoarchaeology and study prehistoric land use. My PhD examines landscape stability in the forest-steppe region of northwest Mongolia and the interactions between nomadic pastoralists and the environment over a period of about 4000 years. The aims of this work are to understand past nomadic pastoralist lifeways and how modern pasture management can be at once environmentally and culturally sustainable. Aside from archaeology, I am a photographer, a lover of the outdoors, and am an avid skier, biker and hiker.
Previous Education
University of Washington
University College Dublin
University of Cambridge