New study shows mobile phone technology can improve healthcare governance.
Human-centred design is vital for ensuring that digital approaches align with the real problems underpinning poor governance. Increasing transparency is not enough; driving reform also requires actionable accountability and effective citizen-government feedback loops.

Isaac Holeman
Mobile phone technology offers opportunities for improving governance in the healthcare sector, particularly in low and middle income countries, according to a new study co-authored by two Gates Cambridge Scholars.
Corruption, fraud, inefficiency and discrimination are significant barriers to the delivery of sustainable and equitable healthcare in many developing countries. The new report published in The Journal of Global Health shows how digital, often mobile, innovations are offering new opportunities to combat these challenges.
In their scoping review of research and practice, for USAID, the authors, Gates Cambridge Scholars Isaac Holeman [2013] and Tara Cookson [2011] and Claudia Pagliari from the University of Edinburgh identified a wide range of technology-enabled 'good-governance' initiatives aimed at increasing healthcare quality by:
– Gathering and verifying information about services for transparency and auditability
– Supporting decision-making through data aggregation and visualisation
– Mobilising citizens to report weak or corrupt practices
– Automating processes to combat fraud.
Examples include patients using apps to report bribe-taking or to verify the provenance of dispensed drugs; health leaders analysing data patterns to detect absenteeism or false accounting; hospitals introducing electronic cash registers to combat temporary measures used to address billing problems; and governments using mobile payments to ensure salaries reach their intended recipients.
According to Dr Pagliari; Director of Global eHealth at the University of Edinburgh and the senior academic on the project: "While all countries are affected by these problems to some extent, the health sector in low and middle-income regions has been particularly susceptible, due to factors such as low and inconsistent salaries, entrenched norms favoring informal payments and weak systems of oversight and accountability. As digital technologies penetrate these regions innovative approaches are emerging to tackle these challenges, both from the ground up and as part of designed projects, although the complexity of the underlying issues typically demands more than technological solutions."
First author Isaac Holeman, who is doing a PhD in Management Studies at the University of Cambridge and is a tutor on Edinburgh University's Global eHealth MSc programme, points to the need for a greater focus on involving stakeholders in the design process. He says: "Human-centred design is vital for ensuring that digital approaches align with the real problems underpinning poor governance. Increasing transparency is not enough; driving reform also requires actionable accountability and effective citizen-government feedback loops."
With new solutions continuously being sought to meet United Nations Sustainable Development Goal 16 – to strengthen institutions, increase public participation and eliminate corruption – and Goal 17 encouraging greater utilisation of technology and information, the use of digital good governance methods in healthcare will almost certainly grow, say the researchers. By analysing a wide range of examples, with reference to governance theories, global development priorities and design principles, they add that their review provides insights and recommendations to inform future interventions and the research needed to understand and evaluate them.
Picture credit of mHealth app via Wiki Commons
Isaac Holeman
Alumni
United States
2013 PhD Management Studies
King's College
Isaac Holeman is a designer-researcher striving for global health equity. As a social scientist and co-founder of the social enterprise Medic Mobile, his work is about seeing complex health systems from the perspective of the poor and marginalized and responding pragmatically. Medic Mobile received a Skoll award in 2014, and Isaac has been featured twice in Forbes Magazine as one of the top 30 social entrepreneurs under the age of 30. He is an active speaker and consultant, and his writing has been featured in outlets such as National Geographic, the Oregonian and the Harvard Global Health Review. He continues to practice design at Medic Mobile, while pursuing research projects as a fellow of the University of Edinburgh's Global Health Academy and as a Gates Cambridge Scholar in innovation, strategy and organization.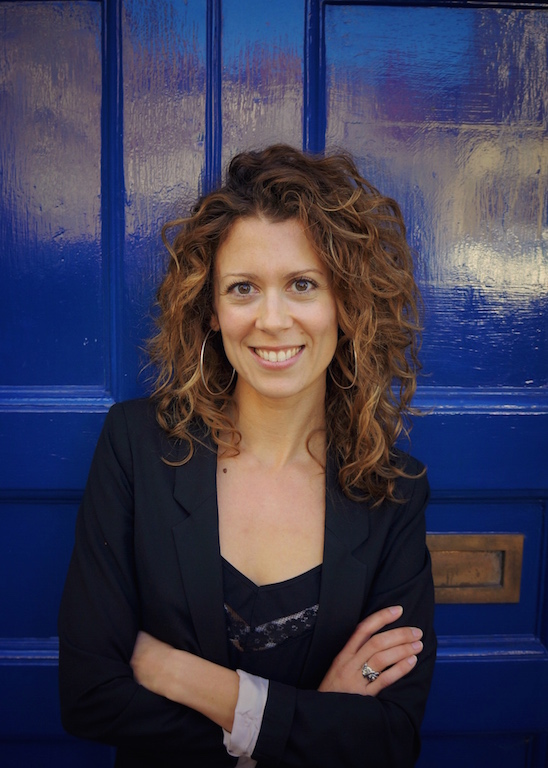 Tara Cookson
Alumni
Canada
2011 PhD Geography
Wolfson College
I am a gender and international development researcher and consultant. I completed PhD studies at the University of Cambridge Geography Department, as a Gates Cambridge Scholar and a member of Wolfson College. My work focuses on gender and development, inequality, feminist political economy, and geography. My doctoral research asked how low-income women in rural Peru are impacted by conditional cash transfer programs, termed by the Economist "the world's favourite new anti-poverty device". In 2013 I founded a leadership training program to support multi-disciplinary, aspiring leaders with practical skills. Called Learning for Purpose, the program is now a foundational element of the Gates Cambridge Scholarship, and I received the Bill Gates Sr award for this work. I have previously worked as a project developer for community-based human rights organizations in both Canada and Latin America, collaborating on planning and executing campaigns and projects to promote the interests and wellbeing of low-income and otherwise marginalized communities in five countries. I enjoy public speaking and consulting on global development and women in leadership.
Previous Education
University of Toronto M.A. Women and Gender Studies 2010
University of British Columbia B.A. International Relations, Spanish 2009
Links
https://ladysmithventures.com
https://www.linkedin.com/in/taracookson