Why the Gates Cambridge's Learning for Purpose programme is a key part of the Gates experience.
The Learning for Purpose programme focuses on transferable skills which are useful across academic fields. Scholars will learn something that is useful in whatever they do. It is something which is quite unique to Gates and we think it gives the scholarship a lot of added value.

Shraddha Kaur
When Nikolas Oktaba signed up for a video workshop earlier this year he was keen to learn the kind of skills that would help him meet his ambition to take his research on sexuality in the ancient world to a wider audience.
The one-day workshop, run by the Gates Cambridge Scholars' Council's Learning for Purpose programme, saw him and his team putting together a talk show called "Awkward Questions with Paolo" which the team may now turn into a web series.
In the show, fellow Scholar Paulo Savaget [2015] asks Nikolas [2015] for relationship advice which he responds to in the manner of an ancient Greek. The film went down well with the workshop leaders and with scholars. Some are already calling Nikolas "the David Attenborough of sexuality".
"The video workshop was the perfect launchpad for me into an exciting new way of communicating my research," he says. "The Learning for Purpose programme is a key part of the Gates experience and one of the reasons the scholarship is so appealing."
The programme was established by Tara Cookson [2011], who led a dedicated working group and presented the case for financing the programme to the Trust. From 2014-2015 Tara and her team built strong foundations for the scholar-driven programme, piloting a series of highly successful workshops. These included training in public speaking with TEDGlobal's speaker coach, a two-day deep-dive into crafting authentic leadership and public engagement with the award-winning The Op-Ed Project, which taught Scholars to craft opinion editorials from their research.
In January 2015 Victor Roy [2012] and Andrea Cabrero Vilatela [2011] took over as directors from Tara. In consultation with scholars, Andrea and Victor pitched a new name and structure for the programme to the Gates Cambridge Trust in April 2015, changing the name from professional development to Learning for Purpose. "We wanted to brand it around the idea that Gates Cambridge is truly a learning community with a purpose," says Andrea.
Under the new structure, the programme was divided into three areas: personalised learning; workshops with internal and external facilitators; and an online library and website with articles and advice.
Personalised learning includes a 'brain trust' which allows scholars who are facing a particular challenge to choose five other scholars to brainstorm a solution for an hour. "It means you have the brains of five people who can help you think things through," says Andrea. Sometimes scholars suggest the five people they want, but LfP can also make suggestions. Personalised learning also includes skills sharing. One scholar, for instance, shared her knowledge of using citation software with others who needed it.
There are five themes in the Learning for Purpose programme: sharing ideas, driving change, catalysing remarkable teams, reflection and resilience and crafting and creativity. Workshops are crafted around these and scholars can also suggest ideas. Recent workshop themes have included improvisation, creative writing and film techniques. The next one is on photography.
In April Shraddha Kaur [2015] and Kerstin Goepfrich [2013] took over from Andrea and Victor. Shraddha says she heard about the programme in her interview for the Gates Cambridge Scholarship and came along to one of the programme's regular open meetings about it in January where scholars have an opportunity to shape future events. She took part in the improvisation workshop and wanted to become more involved. She helped out with spreading the word about the film workshop, proposed the photography workshop and is now fully on board as a co-director.
She says her and Kerstin's plans include promoting the programme better around scholars and alumni, for instance, through a Gates Cambridge film on what LfP is. Learning for Purpose will also run a session at the Gates Cambridge Biennial event in July, organised by Tara, and is also working with the Gates Cambridge Scholars' Council on a living project called 'Why you do what you do' where scholars are asked what they do and why.
Shraddha says: "The Learning for Purpose programme focuses on transferable skills which are useful across academic fields. Scholars will learn something that is useful in whatever they do. It is something which is quite unique to Gates and we think it gives the scholarship a lot of added value."
*For more information about Learning for Purpose click here. The next workshop is on photography and takes place on 28th May.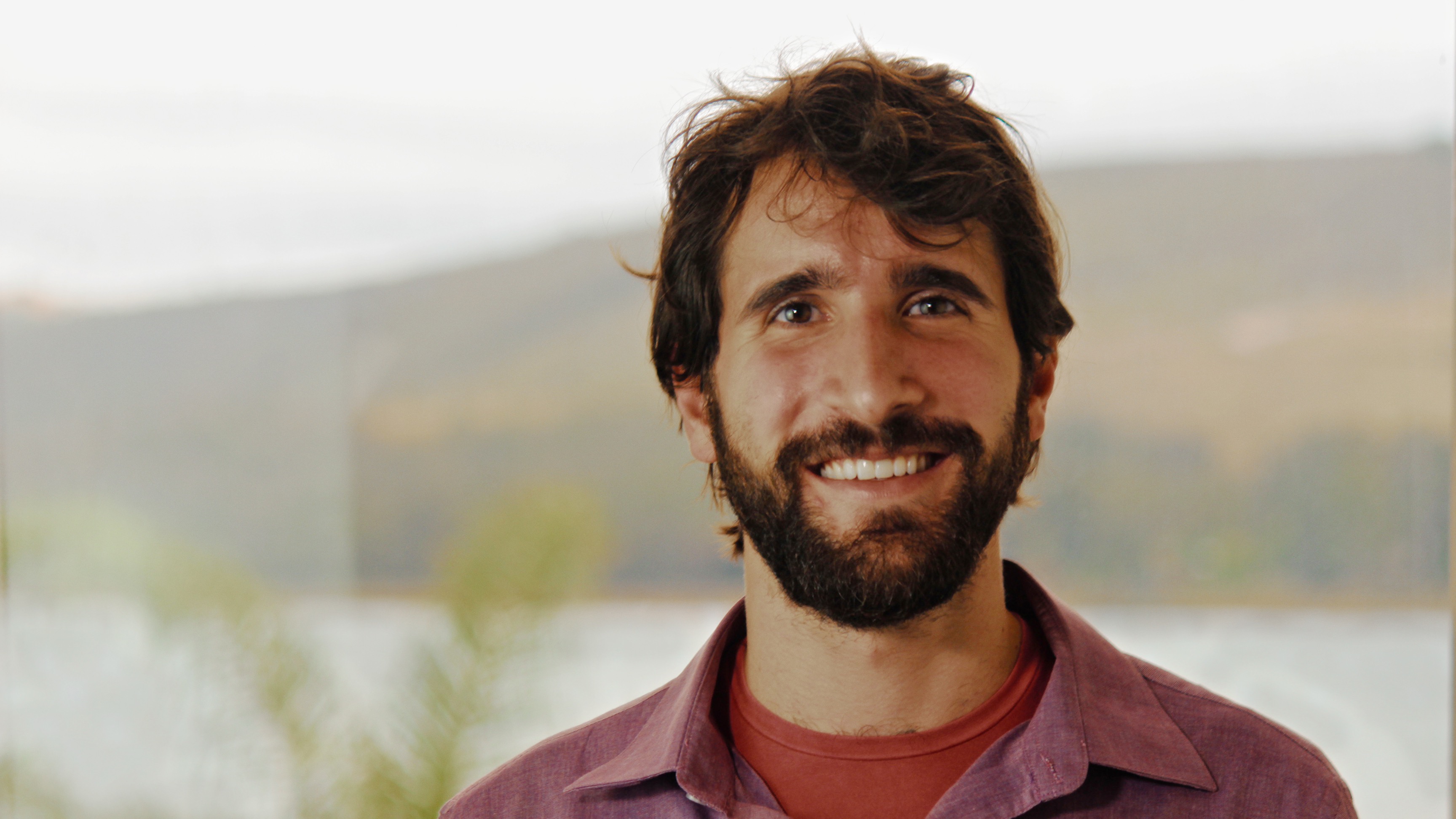 Paulo Savaget Nascimento
Alumni
Brazil
2015 PhD Engineering
Hughes Hall
Paulo Savaget recently completed a PhD at the University of Cambridge as a Gates Scholar. His research lies at the intersection of sustainability, system change, and innovation management - and is particularly focused on finding innovative solutions in situations where information is limited, resources are scarce, time is short, stakes are high, and decision-making is urgent. His PhD formulated the concept of Sustainability Hacking and can be accessed through the link below:
https://www.repository.cam.ac.uk/handle/1810/293443
Paulo has over 10 years of professional experience, working either as a lecturer, consultant, entrepreneur, or researcher committed to finding innovative solutions towards a more socially inclusive and environmentally resilient world. As an entrepreneur, Paulo co-founded an award-winning start-up, which received approximately USD100,000 from a Brazilian innovation grant to develop an LED solution for public lighting. As a consultant, he worked on multiple projects, including for an intergovernmental organisation (i.e., OECD), several large companies of different sectors in Latin America, non-profits, and government agencies. He has taught several courses at Fundação Dom Cabral, the best business school in Latin America, where he is now a Visiting Lecturer; tutored at the Judge Business School, University of Cambridge; and has been committed and actively engaged with social entrepreneurship in Latin America and Africa.
He has been granted the IBM Business of Government Award, the Green Talents Award from the German Ministry of Science and Technology, and the Oldham Award from the University of Sussex, and has received multiple scholarships for his studies, such as from the Gates Trust, the UK Foreign and Commonwealth Office, and the Brazilian Council for Science and Technology.
His publications can be found through the link below:
https://bit.ly/2XdEbn2
Previous Education
University of Sussex
Universidade Federal do Rio de Janeiro
Nikolas Oktaba
Alumni
United States
2015 MPhil Classics
Sidney Sussex College
Growing up in Greenpoint, Brooklyn, I spent much of my youth in the public library finding books to read so I could entertain myself when accompanying my mother while she cleaned apartments. It was at the library that I first encountered the Classics, reading Suetonius far earlier perhaps than I should have. Since that time, I have had a great fascination with Greek and Roman antiquity and with the representation and history of sexuality in particular. More recently, I developed increasing interest in transgender studies and have found that Classical texts provide important reflection on current debates on gender. Not only is this material close to me as a scholar, but I believe that its careful study will also act as an invitation for the transgender community to push beyond the boundaries of established scholarship. As such, my scholarly interests and social action join a larger movement to rethink the paradigms and limits of gender and sexuality. I hope to show the utility of not only the Classics, but the Humanities as a whole, to act as a valuable analytical and intellectual toolkit that students can use to grapple with the sometimes painful questions of identity that resonate with them.
Previous Education
Fordham University
Victor Roy
Alumni
United States
2009 MPhil Modern Society and Global Transformations
2012 PhD Sociology
King's College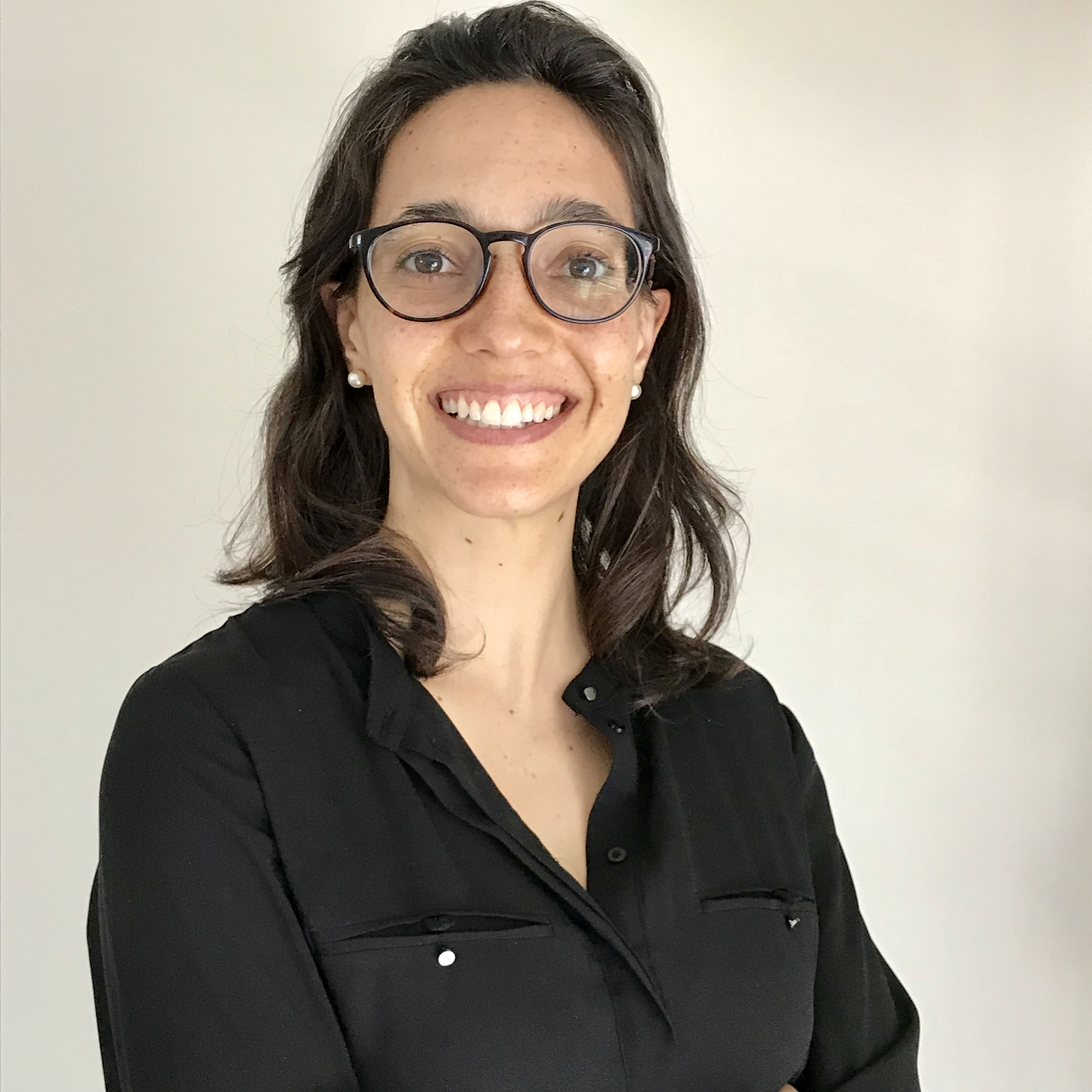 Andrea Cabrero Vilatela
Alumni
Mexico
2011 MPhil Micro & Nanotechnology
Pembroke College

Shraddha Kaur
Alumni
India
2015 PhD Biological Sciences at MRC Brain Cognition Unit
Christ's College
Previous Education
University of Dehli (Lady Shri Ram College)
Oxford University
Kerstin Goepfrich
Alumni
Germany
2013 PhD Physics
Corpus Christi College
My PhD at the Cavendish Laboratory, the "Home to DNA", is about smart nano-objects folded out of DNA. I aim to use this so-called DNA origami to create functional molecular machines, inter alia for drug delivery systems. I always found it fascinating how physics brought novel tools into biology and how these tools led to discoveries. Thus, I studied physics and molecular medicine in Erlangen, Germany. As a scientist, I wish to contribute to the controversial discourse on nanotechnology in politics, legislation and society - not to defend a field of science I am passionate about, but to achieve sensible regulations for our future. A student exchange with Zambia directed my interests towards the developing world. I co-founded AidReversed, a platform of ideas on how the Western world can learn from developing countries and how this can drive sustainable development. I am looking forward to be part of the Gates community to share ideas for a sustainable future and to take them forward!
Previous Education
University of Cambridge Physics, MPhil 2013
Friedrich-Alexander Universitat Erlangen Molecular Medicine, Core Corriculum 2012
Friedrich-Alexander Universitat Erlangen Physics, Bachelor of Science 2012