Four Scholars will talk about subjects ranging from life in Colombia to the history of Detroit at an event next week.
The history of Detroit, gender issues in poetry slams, trans identities and life in Colombia will form the basis of a Scholar Stories session next week.
The Scholar Stories event takes place in the Gates Cambridge Scholars Common Room on 1st December from 7-9:30pm.
The four speakers are:
Aya Waller-Bey [2015] is doing an MPhil in Education on the ways Hip-Hop can be used to increase the pedagogical opportunities in education and how it might facilitate greater access to education for underrepresented communities. Her talk is entitled Detroit – A Tale of Two Cities. She will share a little unknown history about the city and speak about her experience of growing up in a city which is often the subject of negative media attention.
Afrodita Nikolova [2014] is doing a PhD in Education focusing on developing a poetry slam-influenced programme for enabling a more narrative identity for young people in a correctional facility in Macedonia. Her talk is entitled Anti-Princess Education, Poetry slams and Vulnerability. She will speak about vulnerability in spoken word performances, about her personal experiences of taking part in slams and the gender issues that arise from these and from growing up in a patriarchal society. There will be poetry performance in her presentation.
Nikolas Oktaba [2015] is doing an MPhil in Classics, focusing on ancient Greek sex spells, particularly their intersection with medicine, torture and BDSM. His talk, A Brooklyn Life, will address his experience growing up in working-class Brooklyn. He has experienced death threats and homelessness among other challenges.
Nicolas Paez [2014] is doing a PhD in Economics looking at how to build theory, based on network models, to understand how the development of a region cannot be studied alone, but it should be embedded within its geographical context. His talk will be a trip through the magic, colours and music of Colombia.
Picture credit of the Carnaval de Negros y Blancos in Colombia: Wikipedia.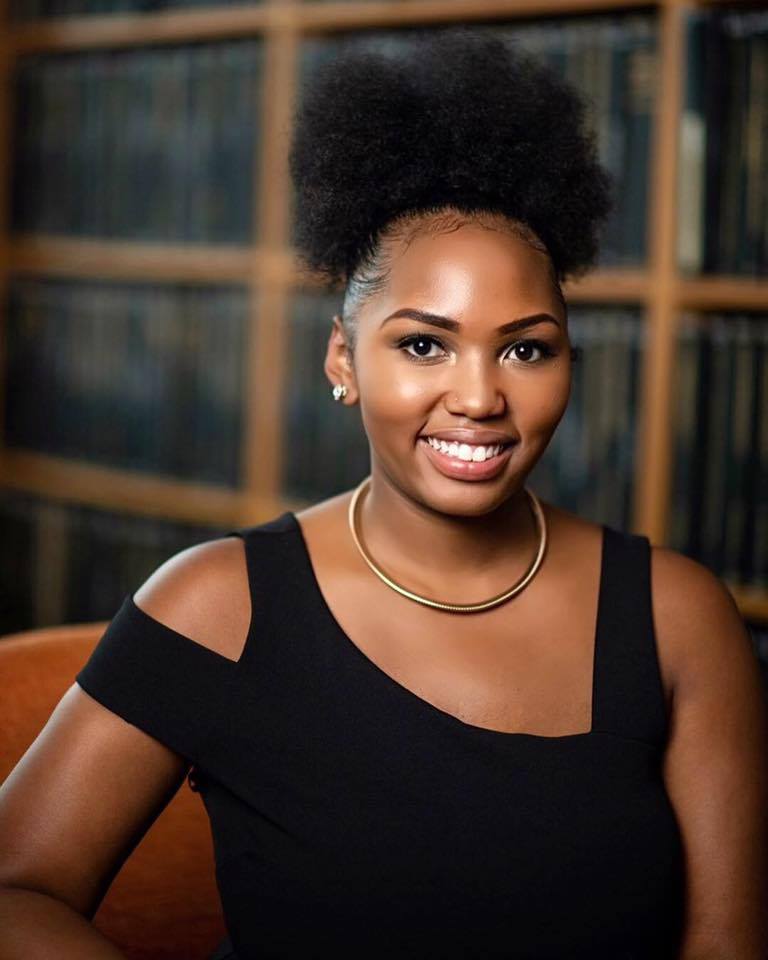 Aya Waller-Bey
Alumni
United States
2015 MPhil Education (Thematic route)
Clare Hall
I am a first-year doctoral student at the University of Michigan--Ann Arbor. I completed my B.A. in Sociology with a Social Justice concentration and minor in African American studies at Georgetown University in Washington, DC. I then received the Gates Cambridge Scholarship in 2015 and earned her MPhil in Education at the University of Cambridge in England. At Cambridge, I furthered my understanding of this topic through the Arts, Creativity, Education and Culture route in the Faculty of Education. Before beginning my doctoral work at Michigan, I worked in the Office of University Initiatives at Arizona State University as a University Innovation Fellow. My current research broadly includes the sociology of education: college access, student and campus activism, tokenism, and narrative and identity exploitation of racial minorities at predominantly white institutions.
Previous Education
Georgetown University

Afrodita Nikolova
Alumni
North Macedonia
2014 PhD Education
Wolfson College
As ethnically Aromanian poet I am interested in the "personal" and the "social" in poetry, what Carolyn Forché called "poetry of witness". This shaped my work as English lecturer as well as creative writing programme director and workshop facilitator with youth in diverse learning settings. When my poetry pamphlet "Omaynina" earned the national award "Lesnovski Dzvona", I co-founded the literary magazine "Sh". I felt I was thrown into the Macedonian literary scene with the joy and caution of a child jumping on a trampoline. Doing journalism, educational projects for the NGO "Izlez", I was awarded a scholarship for a Balkan ethnic tensions seminar, Sarajevo. During the MPhil project I explored readers' aesthetic and cultural responses to Shakespeare's The Merchant of Venice and the role of literature in social justice. Expanding my knowledge in the field of the arts practices in the criminal justice system, for my PhD I am working on the arts-based design, delivery and evaluation of a new participatory Spoken Word Poetry Programme (SWPP) for self-development through creative engagement and performance together with young people, the staff and artists/educators in a Macedonian prison.
Nikolas Oktaba
Alumni
United States
2015 MPhil Classics
Sidney Sussex College
Growing up in Greenpoint, Brooklyn, I spent much of my youth in the public library finding books to read so I could entertain myself when accompanying my mother while she cleaned apartments. It was at the library that I first encountered the Classics, reading Suetonius far earlier perhaps than I should have. Since that time, I have had a great fascination with Greek and Roman antiquity and with the representation and history of sexuality in particular. More recently, I developed increasing interest in transgender studies and have found that Classical texts provide important reflection on current debates on gender. Not only is this material close to me as a scholar, but I believe that its careful study will also act as an invitation for the transgender community to push beyond the boundaries of established scholarship. As such, my scholarly interests and social action join a larger movement to rethink the paradigms and limits of gender and sexuality. I hope to show the utility of not only the Classics, but the Humanities as a whole, to act as a valuable analytical and intellectual toolkit that students can use to grapple with the sometimes painful questions of identity that resonate with them.
Previous Education
Fordham University