Four Gates Cambridge Scholars will talk about the reality of field work at an event this week.
Four Gates Cambridge Scholars will tell their stories of life in the field at an event on 19th October.
The Scholar Stories event will cover archaeology from the Mediterranean to Central America, the role of technology in education, research on sex workers in Latin America and what our relations with dogs tell us about ourselves.
In her talk, Why we Dig It: Behind-the-Scenes Stories of Archeological Research, Sara Morriset [2016], who is doing a PhD in Archaeology, will give an exciting, unpolished account of life in the field as an archeologist. From the islands of the Mediterranean to the jungles of Central America, Sara has had the opportunity to travel far and wide for her research and her presentation will include experiences as varied as getting caught in a huge rainstorm in the jungles of Guatemala amongst Mayan ruins, rushing to a jungle hospital after being bit by a poisonous spider in Belize and living for two months in the sand dunes of Ica without any cell phone reception or internet.
Mike Meany [2016], who is doing a PhD in Education, will be talking about the intersection of educational equity and technology. He will weave these themes into three stories about his former students: Alvaro, now attending Northwestern University; Ramon, a high school dropout; and Alejandra, a young woman who passed away long before her time. He says his reflections will "raise questions about the role that technology plays in our lives, how it holds tremendous promise for social good and human advancement while at the same time imposing insidious control and distortion onto our lives".
Jessica Van Meir [2017], who is doing an MPhil in Development Studies, will speak about research she carried out in 2016 on sex work in Argentina and Ecuador. She will talk about how not obtaining security clearance in time for an intended internship with the US Embassy in Ecuador serendipitously helped her to be in just the right place at the right time to find sex workers to participate in her research. She spent her time wandering the streets of Buenos Aires till 5am, entering brothels with sex worker leaders in three Ecuadorian cities and working for a transgender rights organisation in Quito. She says: "While my talk is meant to be more entertaining than academic, most important for me is to convey the challenges that the 109 sex workers I interviewed faced in their daily lives and how they organised to demand their rights."
Saba Sharma [2015], who is doing a PhD in Geography, will also talk about her fieldwork experiences meeting two dogs with very distinct personalities and a very antagonistic relationship with each other. One was endlessly affectionate and scared of everything and the other was aggressive, dominating and aloof. She will talk about an incident where one of the dogs was injured, how the other dog reacted, how she and others reacted as their carers and the different tricks of dog psychology that were tried on them to achieve peace between the two. She says: "Our solution to the problem helps us realise why people/dogs can be aggressive or moody, and how dogs and humans tend to react much the same, depending on how you treat them, whether you decide to punish them, or just show them some love."
Scholar Stories takes place from 7:00-9:00pm in the GSCR on 19th October.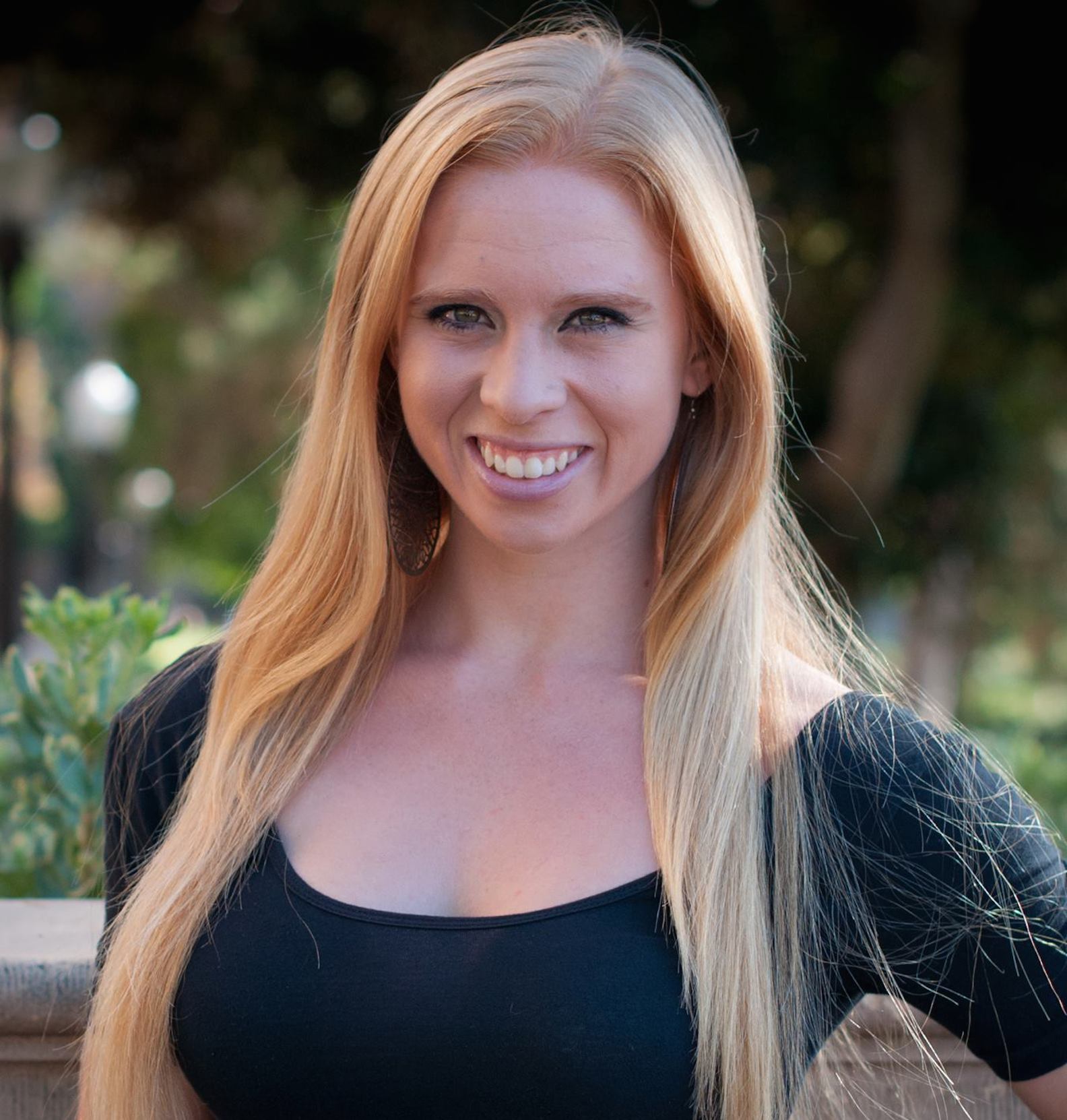 Sara Morrisset
Alumni
United States
2016 PhD Archaeology
St John's College
I am an archeologist interested in the arts and architecture of the cultures of Peru. It is through my personal experience as a classically trained artist that I became fascinated at how artifacts can express individual and cultural identity. The study of art and architecture of the past allows us the privilege to uncover information about forgotten peoples and cultures. This interest led me to pursue Bachelors degrees in both Art History and Anthropology at the University of California Los Angeles. My past research has pertained to the topics of agency, heritage, phenomenology, iconoclasm, ontology, gender, and materialization of ideology. My PhD research will serve to fill a lacuna in the knowledge of the Late Intermediate Period on the south coast of Peru and will shed light upon the shrouded origins of the Ica culture that lived in the region. This project will help to understand this understudied area of Peru and will ultimately serve as a collaborative project with the local population to preserve and display the artifacts in a local heritage museum.
Previous Education
University of California (Los Angeles)
University of Cambridge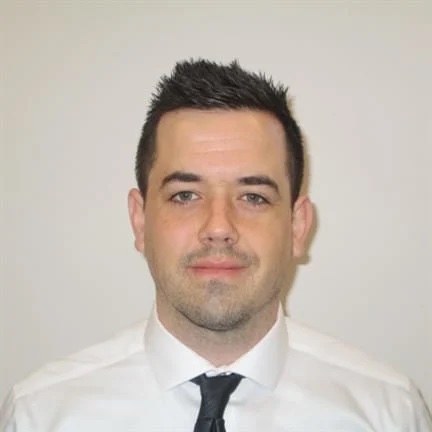 Michael Meaney
Alumni
United States
2016 PhD Education
Churchill College
Mike Meaney is the Head of Learning Growth at Multiverse.io, a London-based start-up building a digital apprenticeship platform to modernize pathways to high-quality jobs. He helps build the product, curriculum, and delivery models that support the growth and scale of Multiverse. He was previously a Research Lead at Facebook, where he focused on research and product development to improve tools for social mobility. Earlier in his career he served as an Innovation Fellow and Product Manager at Arizona State University, and as a middle school science teacher in the Isaac School District as a Teach for America Corps Member.
Mike holds a Ph.D. in Educational Research from the University of Cambridge, where he was a Gates Cambridge Scholar. He holds a master's degree from Arizona State University and a bachelor's degree from Georgetown University. He maintains an academic appointment with Arizona State University, where his research explores the design of inclusive learning at massive scale, and takes a transdisciplinary methodological approach blending data mining, design, and philosophy. His research has appeared in publications by the ACM Proceedings of Learning @ Scale, the Brookings Institution, and the Roosevelt Institute.
He serves on the Board of Directors of a non-profit educational technology start-up called See More Impact Labs, as well as on the Board of Directors of the Camp Catanese Foundation, a comprehensive college-preparation program for first-generation college students in Phoenix.
Previous Education
Georgetown University
Arizona State University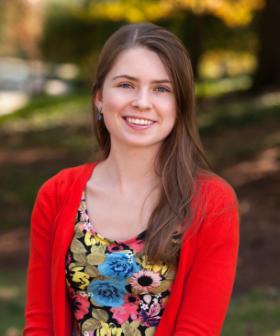 Jessica Van Meir
Alumni
United States
2017 MPhil Development Studies
Pembroke College
As an undergraduate at Duke University majoring in Public Policy and minoring in Psychology and Gender, Sexuality, and Feminist Studies, I have focused on using policy for the advancement of gender equality, whether through combatting campus sexual assault, advocating for transgender rights in Ecuador, or increasing menstrual product access for girls and women in Kenya and the US. I recently completed my honors thesis on sex work in Ecuador and Argentina, examining the importance of physical workspaces to sex workers' conditions and how states regulate sex work space. Through the MPhil in Development Studies at Cambridge, I plan to further study how states and citizens negotiate space in cities and explore methods for combatting poverty in Latin America and sub-Saharan Africa. I am honored to have been selected to become a member of the Gates-Cambridge community.
Previous Education
Duke University
Saba Sharma
Alumni
India
2015 PhD Geography
Hughes Hall
As a researcher at a think tank in New Delhi, I have developed an interest in how research can feed into policy discourse. My PhD project will focus on studying the state in Assam, in Northeast India, from the perspective of recurring violence. In particular, I will look at how everyday practices of governance influence the way conflict unfolds in the Bodoland region of Assam, where violence has been a persistent phenomenon for several decades. At the undergraduate level, I studied Economics, before moving on to studying Social and Cultural Anthropology at the Masters level. During this period, I developed an interest in field-based research, which I was able to pursue further as a policy researcher. For this project, I plan to employ an interdisciplinary approach towards the study of the state and conflict, using primarily ethnographic methods, and considering factors of contested resources, territoriality and political economy as well. I'm excited to be undertaking this research at Cambridge, and hope to remain engaged with research and writing on the state in India in the future.
Previous Education
University of Delhi
Katholieke Universiteit Leuven (Catholic Universit