Paulo Savaget and his supervisor have won a $20,000 award to create a roadmap for sustainability hacking.
Our aim with this playbook is to create a roadmap which empowers people to catalyse system change so that it expands access to healthcare. We need to understand how the immediacy of hacks can be fostered systematically.

Paulo Savaget
How do you get medicines to the poor in hard-to-reach areas?
Paulo Savaget [2015] is interested in sustainability hacking, trying to find ways around the bottlenecks in social and technological systems that achieve immediate results.
Paulo and his supervisor Steve Evans have just won a $20,000 award from IBM for their project, Catalysing Access to Medicines by Emulating Value Chains of Fast-Moving Consumer Goods, which involves writing a playbook based on an action research project Paulo has been conducting with ColaLife in Zambia. This nonprofit seeks to emulate the value chains of fast-moving consumer goods such as Coca Cola to get much needed over the counter medicines to people in remote areas in low-income regions. The playbook will be used to scale up the project across other Sub Saharan countries.
For his PhD, Paulo has interviewed ICT hackers and cybersecurity experts to see how hacks can be applied to areas such as health, education, gender empowerment and to combat corruption. After developig his new concept, he has been working with sustainability hackers to understand how they have been addressing some of our most pressing sustainability challenges.
The action research project in Zambia came about because of the difficulties people in remote areas face to get access to over the counter medicines. Diarrhoea, for example, can often be treated with over-the-counter medicines but is the second biggest killer of children under five in Sub-Saharan Africa. The main bottleneck for getting access to medicines is poor infrastructure and governance. The mainstream and ideal approach would be to improve country's infrastructure to provide the medicines through a comprehensive healthcare system, says Paulo. However, this would also take many years or might not happen at all. That is where hacking comes in as it circumvents the bottleneck to arrive at a more immediate solution that is "good enough".
The research project started by looking at how medicines could piggyback on the distribution networks of Coca Cola, which has no problem getting into rural areas. As part of the project, medicines were initially designed to fit in between Coke bottles. Then the project mapped the value chain for fast-moving consumer goods to the value chain for diarrhoea treatment. The project increased access to the medication significantly in Zambia.
Paulo's playbook will explore what can be learnt from this specific case and applied to scale up beyond Zambia. It will trace how the value chains used to distribute Coca Cola could be emulated, including manufacturers, shopkeepers, community health workers, government agencies and many other stakeholders. He is also looking at things which could have an impact on accessibility, for instance, political changes, which are harder to control, and those such as policy frameworks and regulations which could be influenced. In addition Paulo is considering what else could make a difference, for instance, nudge theory to change behaviour and human-centred design.
"Our aim with this playbook is to create a roadmap which empowers people to catalyse system change so that it expands access to healthcare. We need to understand how the immediacy of hacks can be fostered systematically," says Paulo.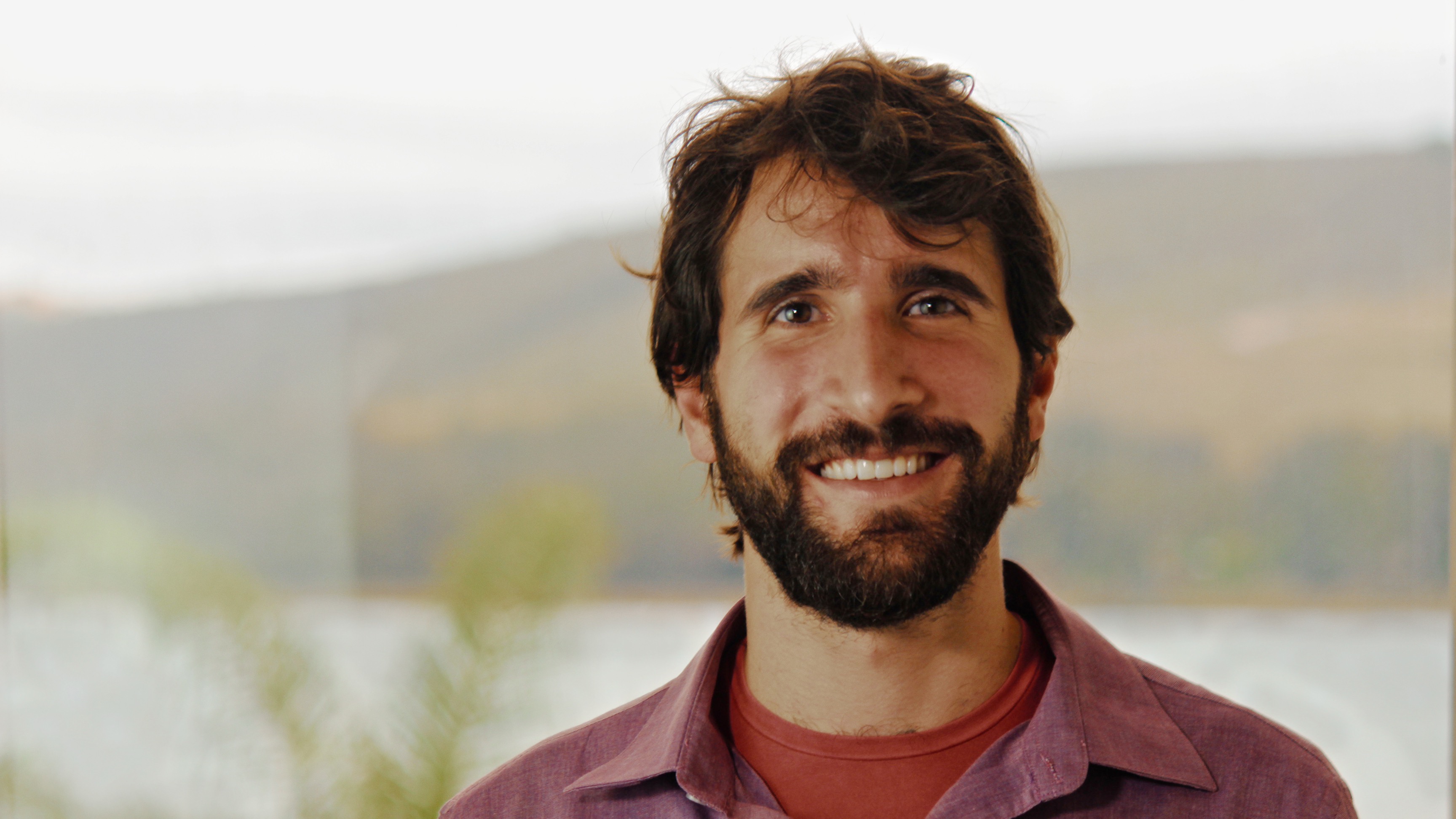 Paulo Savaget Nascimento
Alumni
Brazil
2015 PhD Engineering
Hughes Hall
Paulo Savaget recently completed a PhD at the University of Cambridge as a Gates Scholar. His research lies at the intersection of sustainability, system change, and innovation management - and is particularly focused on finding innovative solutions in situations where information is limited, resources are scarce, time is short, stakes are high, and decision-making is urgent. His PhD formulated the concept of Sustainability Hacking and can be accessed through the link below:
https://www.repository.cam.ac.uk/handle/1810/293443
Paulo has over 10 years of professional experience, working either as a lecturer, consultant, entrepreneur, or researcher committed to finding innovative solutions towards a more socially inclusive and environmentally resilient world. As an entrepreneur, Paulo co-founded an award-winning start-up, which received approximately USD100,000 from a Brazilian innovation grant to develop an LED solution for public lighting. As a consultant, he worked on multiple projects, including for an intergovernmental organisation (i.e., OECD), several large companies of different sectors in Latin America, non-profits, and government agencies. He has taught several courses at Fundação Dom Cabral, the best business school in Latin America, where he is now a Visiting Lecturer; tutored at the Judge Business School, University of Cambridge; and has been committed and actively engaged with social entrepreneurship in Latin America and Africa.
He has been granted the IBM Business of Government Award, the Green Talents Award from the German Ministry of Science and Technology, and the Oldham Award from the University of Sussex, and has received multiple scholarships for his studies, such as from the Gates Trust, the UK Foreign and Commonwealth Office, and the Brazilian Council for Science and Technology.
His publications can be found through the link below:
https://bit.ly/2XdEbn2
Previous Education
University of Sussex
Universidade Federal do Rio de Janeiro