Riaz Moola has set up an organisation which trains South African students in programming skills.
I felt the system was much more equal. I started thinking and I realised that it was not just a question of infrastructure in South Africa. We had good people and resources in South Africa. We just needed to use our resources better.

Riaz Moola
When he went to university in South Africa, Riaz Moola came face to face with the huge differences in educational opportunity in his country, particularly in his own subject, computer science.
Instead of just getting on with his course, he devised a way of tackling the problem and set up his own organisation which has trained many IT teachers in South Africa and through a programme that draws on his learning, his knowledge of IT and the online game World of Warcraft he has taught computer programming to hundreds of students.
Riaz [2014] was born in Pietermaritzburg in KwaZulu Natal two years before apartheid formally ended in 1994 and moved to Durban when he was nine.
He says his parents were very much affected by growing up under apartheid where, as Indians, there was only one university they could attend and for that reason they placed a huge importance on education.
Riaz went to the most academic private school in Durban. The school was fairly integrated so it was only when he got to university, at the age of 17, that he realised the huge racial differences in educational opportunity.
He went to the University of KwaZulu Natal to study Computer Science and Mathematics. The University had two different campuses under apartheid – one for blacks and one for whites. Riaz's department was on the former campus and he says facilities there were significantly worse than at the other campus.
Many of the students on his maths and science course dropped out after the first semester. "There were around 1,000 students at the start of the first semester and this went down to around 300 by the next and to 100 by the third semester. It was shocking, but people were quite relaxed about it. Some people had been there for six or seven years trying to pass the first semester. In the first week of the computer science course they divided people into two sessions: people who had never used a computer before and those who were doing their first programming assignment. I had done around six years of computer science and I was studying with people who had never used a computer before and were expected to do programming," says Riaz.
He had not only done a lot of IT before he arrived at the university, but had come first in his school for IT and, in his final year, had been helping his teachers to learn through an IT learning project he developed. He also took part in a large programming project which won him the highest mark in his province.
At that point he didn't think there was anything he could personally do about the inequalities in the system, but in his second year he did a six-month exchange to Keele University in England to study computer science. There he was struck by the contrast with South Africa. "I felt the system was much more equal. I started thinking and I realised that it was not just a question of infrastructure in South Africa. We had good people and resources in South Africa. We just needed to use our resources better," he says.
A changed person
He came back from Keele "a completely changed person". He decided he wanted to study in the UK and in 2011 transferred to the University of Edinburgh to study Machine Learning and Artificial Intelligence, a subject which is not available to undergraduates in South Africa. "The modules I was doing do not exist in South Africa. They were very advanced and I thought people back home should be able to take them," he says. Riaz had also applied to Caltech to do an exchange while he was in Edinburgh and was told his South African qualifications were not good enough. "I thought why do people think our education is a joke," he says. Instead he went to the University of Pennsylvania.
All of these factors collided in the summer of 2012 when Riaz returned to South Africa and to the University of KwaZulu Natal. He had taken an interest in the rise of online courses and the University of Edinburgh was delivering some via video. "I thought we could do this in South Africa," he says. Video was too expensive, but he did an internship with his brother in law at the University of Cape Town where they used Dropbox. Riaz realised he could use Dropbox instead of video to link students and tutors and exchange text files.
For several years he had been involved in the World of Warcraft, where people form communities or guilds to work together online. Riaz had run online gaming communities of hundreds of members and competed in and organised large tournaments in World of Warcraft. "I thought if I can link Dropbox and the material I had learned at Edinburgh to a community in the real world using something that motivates them in the same way that a computer game does we could transform IT on a national scale," says Riaz.
He started writing course material, beginning with the basic programming tools needed for Artificial Intelligence and drawing on his coursework at Edinburgh. He spoke to his lecturers at KwaZulu Natal University who let him talk to their students.
He then set up a website for his company, Hyperion. One hundred people signed up in the first day. When it spread to the University of Johannesburg 100 people expressed an interest in joining in the first day and 400 in the first month. Other universities have since come on board, including the University of Cape Town.
Riaz put together a team of eight people to mark the courses, create new content and promote the site. They hold a virtual meeting every Sunday and use wikis to chat. Riaz says he talks to team members almost every day about how the courses can be improved, for instance, by adding new courses and other programming languages.
Training
Hyperion was awarded a £5,000 grant by the University of Edinburgh to put low-cost computers into schools across South Africa using Raspberry Pi. Riaz says the process was a learning experience. "We realised that you can't just put hardware in and expect it to help. You need to be able to monitor whether people know how to use it," he says.
As a result, Hyperion turned its attention to training IT teachers in programming. Through a partnership with Oracle, they have trained half of all IT teachers in South Africa. "It has much more impact than installing hardware and is cheaper," says Riaz.
He believes a lot of the problems holding back South Africa's development are, however, more to do with English ability than maths and science skills. The 2011 Census shows 90% of South Africans have English as a second language and Riaz says research shows that by selecting students on their high school English results, rather than their maths results, dropout rates were reduced and that completion rates were more strongly linked to English ability than maths ability. It is an area he is keen to explore in future, particularly with regard to how Machine Learning can be applied to build self-assessment and tutoring software – interactive e-learning systems that automatically grade student's essays and give them detailed feedback.
For now, though, he is focusing on developing Hyperion and his MPhil, which he started last autumn.
Riaz is doing an MPhil in Machine Learning and is interested in how the accuracy of machine learning can be improved. He is using different datasets to explore how Machine Learning performs in each and will intern at Google over the summer.
However, Hyperion is clearly his passion. He reckons 60% of his time is taken up with the organisation and particularly with building the team, who are mostly student volunteers. The organisation is also trying to help students' career progression. Top students on its courses are helped to gain real world experience and referred for opportunities to travel for conferences and leadership summits related to IT. They work on projects such as programming training or developing software for companies part-time alongside their studies – something that isn't very common in South Africa, says Riaz.
He hopes to be able to continue to combine his academic interests with his passion for social change in the future – an ambition that clearly fits with the Gates Cambridge mission of "making a difference".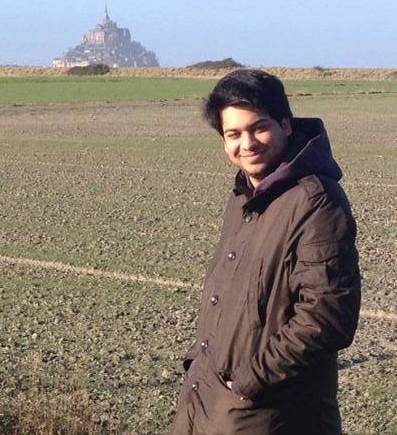 Riaz Moola
Alumni
South Africa
2014 Mphil Advanced Computer Science
King's College
I am a South African citizen, and the Founder and Director of Hyperion Development. In 2015, I worked in the Search team at Google as an Associate Product Manager Intern, where I contributed to the development of Google Voice Search and the latest version of Android.I become a Gates Cambridge scholar in 2014, and hold a MPhil in Advanced Computer Science from the University of Cambridge, King's College. I completed my undergraduate degree in Artificial Intelligence and Computer Science at the University of Edinburgh in 2014, during which I was an exchange student at the University of Pennsylvania, and a summer research student at the University of Oxford.Hyperion Development (www.hyperiondev.com) runs the largest community of Computer Scientists and Software Developers in Africa, and delivers training in these fields to thousands of individuals internationally. In 2015, Hyperion partnered with Google and the Python Software Foundation to represent and improve Computer Science education and standards in South Africa.
Links