Scholar-Elect Emelyn Rude will be researching how fish stock collapses have affected eating habits & communities.
How do eating habits change through history? Why do we eat what we eat? And what is the impact when a community's traditional food stocks collapse?
Emelyn Rude [2018] is fascinated by the history of food. Her PhD, which she begins in the autumn, will focus on how past fish stock collapses have impacted national eating habits and their effect on local fishing communities.
The research will bring together several of Emelyn's interests – food, history and the marine environment. Emelyn is a rescue scuba diver and has seen the impact of coral bleaching first hand.
Her PhD builds on her undergraduate thesis on the history of chicken which she later turned into a book, "Tastes Like Chicken: a History of America's Favourite Bird".
The thesis came about after a professor at Harvard, where she did her undergraduate degree mentioned in passing that chicken was "an incredible piece of technology". "That stuck with me," she said.
She was interested in how attitudes to eating chicken had changed over time. In the 1920s chicken was not even perceived as a meat in the US. It was regarded as a 'woman's' food and something for the sick and weak in the 1920s. In the 1920s, only 10 pounds of chicken per person per year were eaten in the US. That figure is now 90 pounds per person. Emelyn says: "The rising popularity of chicken has been the most dramatic revolution in US eating habits."
Her thesis won a lot of praise and suggestions she should write a book on the subject. It was not until two years later when she had some experience of working with chefs under her belt that Emelyn signed her book contract.
For the book she went through the archives of Cornell professor Robert C. Baker who invented chicken nuggets and the 1948 Chicken of Tomorrow contest which aimed to create a breed of chicken that would grow bigger and faster.
The book came out in 2016 and was promoted by Amazon as one of their books of the month. Emelyn was invited to give a fried chicken tour in Louisville, Kentucky and was interviewed for a documentary called Holy Bird. "The perks of being the world's premier chicken historian," she jokes.
Developing an interest in food
Emely was born in Fresno, California, but the first few years of her life were spent in Islamabad, Pakistan, where her parents, who were agricultural economists, were posted. At age six she moved to Jakarta, Indonesia. The family then moved to Washington DC when she was 10.
At school Emelyn liked history, but was also very good at maths, taking an advanced class in multivariable calculus on her own. She started Harvard thinking she would take maths, but she didn't enjoy the maths class so she took social sciences classes, including one on the history of diatetics. It proved a turning point and led her to refocus on history. Emelyn also joined the food literacy project and organised events aimed at getting students more interested in food issues. She was also business director of a radio station where she did a 5am hip hop show and won a National Geographic Explorer grant to study the tensions between environmental protections and economics in East Timor.
After graduation, Emelyn began an internship with well-known chef Marcus Samuelsson in New York. He specialises in Swedish Ethiopian soul food and runs a popular restaurant in Harlem called the Red Rooster where customers have included the Obamas and members of the Swedish royal family. Emelyn was offered a permanent post as operations assistant after the internship and stayed for just over a year. She then worked for an Israeli chef doing media and events and began work on her book. She quit her job in May 2015 to focus on finishing her book and to go backpacking in the Balkans and China for a year.
Cambridge
When she returned she did some food writing and worked with a cook book author, but she wanted to do more research. She applied to Cambridge for her MPhil as she was interested in the work the university was doing on economic and social history. The course, which she is still completing has given her a good theoretical framework in social theories and has set the groundwork for her PhD.
While she has been at Cambridge Emelyn has not given up on her food writing career. She published the first edition of a magazine on the history of food called Eaten. "I wanted to write for something that would talk about food history in an accessible way which was accurate, good history. There was nothing around," she says. She set up the magazine through a Kickstarter campaign with the help of a contact who had interviewed her for a podcast about the history of chicken. The first issue came out in November and the next will be out in April.
She is looking forward to beginning her PhD as a Gates Cambridge Scholar. "It has a great reputation. I am very excited and honoured to be part of this programme," she says.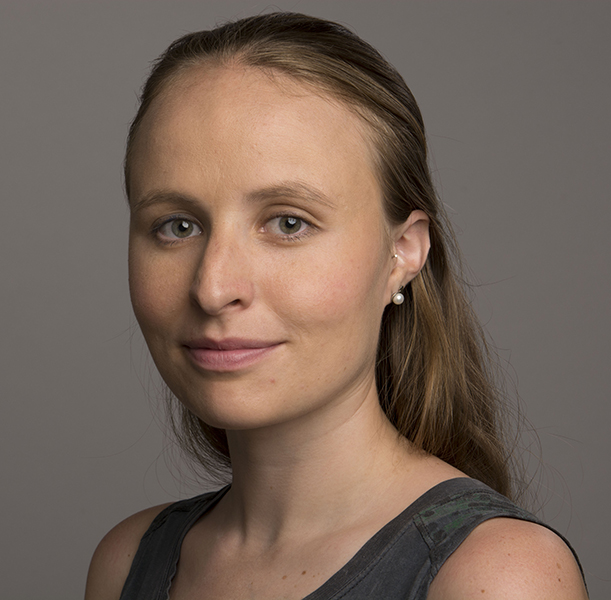 Emelyn Rude
Alumni
United States
2018 PhD History
King's College
As the daughter of two globetrotting agricultural economists, I've always been fascinated by why people eat what they eat. My obsession with what's for dinner led me to work in the basements of some of New York City's finest restaurants, to test recipes in the kitchens of renowned cookbook authors, and to sift through the archives of the man who invented the chicken nugget. As a National Geographic Explorer and avid scuba diver, I also care deeply about the natural world and the impact humans are having on the health of our oceans. My PhD research at the University of Cambridge will combine these two interests to focus on how past fish stock collapses have impacted national eating habits. It is my hope that this work will provide a new mode of understanding the social effects of these environmental and economic catastrophes. A graduate of Harvard University with a degree in Social Studies and a current Cambridge MPhil student studying Economic and Social History, I am also the author of "Tastes Like Chicken: a History of America's Favorite Bird" and the founding editor of Eaten: the Food History Magazine.
Previous Education
Harvard University
University of Cambridge