Three Gates Cambridge Scholars came together for a unique seminar on the influence of the German philosopher Karl Krause on Spanish intellectuals.
It was wonderful to collaborate with two fellow Gates Cambridge Scholars on the event, particularly as our research areas overlap in exciting and productive ways.

Dr Anna Kendrick
Three Gates Cambridge Scholars – two alumni and one current scholar – joined together for a unique seminar panel to discuss the influence of the 19th century German philosopher Karl Christian Friedrich Krause on Spanish intellectuals.
The panel, held in November, was part of the Spanish Intellectuals from Krause to Post-War Britain seminar series, co-convened by Parker Lawson [2017], whose last event of four takes place this week.
The panel was chaired by Parker and featured Dr Anna Kendrick and Dr David Jiménez Torres [2009]. The three are the only Gates Cambridge Scholars to have done their doctorates in Spanish Literature and Culture and all currently work in different countries. Dr Kendrick is Clinical Assistant Professor and Director of Global Awards at NYU in Shanghai, and Dr Jiménez Torres is now based at the Universidad Camilo José Cela in Spain where is a regular columnist for the newspaper El Mundo.
Krause's philosophy won limited attention within Germany, where he was born, but it became highly influential throughout Europe, leaving a strong imprint in countries such as France, Belgium, Holland and Portugal, and most prominently, in Spain.
Spanish Krausistas became a prominent intellectual group, who sought to apply Krause's ideas to a wide range of disciplines in an effort to foster Spain's intellectual, cultural and scientific renewal at the turn of the 20th century. Many of the supporters of the Krausist movement were persecuted for their progressive beliefs and were forced into exile during and after the Spanish Civil War. To this end, the seminar series fits within a diverse network of international events that commemorate the 80th anniversary of Spanish Republican Exile.
The Spanish Krausistas, led by philosopher and educator Julián Sanz del Río, spearheaded the setting up of a series of institutional initiatives, chief among them the Institución Libre de Enseñanza (ILE), founded in 1876. The ILE promoted the modernisation of the education curriculum and advocated the creation of new public institutions, such as the Junta para ampliación de estudios, which provided grants for Spanish students to study and research in other countries, and the Residencia de Estudiantes, which became one of the most prominent cultural and research centres in modern Spanish history.
In 1939 when the dictator Franciso Franco came to power, leading Krausistas left the country for the UK, US and Latin America. They included Alberto Jiménez Fraud, director of the Residencia de Estudiantes, an organisation modelled on the Oxford and Cambridge colleges that was promoted by the ILE. When his family was forced into exile, Jiménez Fraud received support from J.B. Trend, the inaugural Professor of Spanish at the University of Cambridge, who secured his family's safe passage to the UK. The seminar's final event features a book launch of Jiménez Fraud's collected writings, which include more than 2,000 private letters.
At the event in November, Dr Kendrick [2011] spoke about what she called genealogies of educational humanisms in Spain, tracing alternative approaches to education back to the influence of Krause. In particular she spoke about some of the early 20th century innovations in holistic education which consciously appealed to mind, body and spirit. These are the subject of her recently published monograph, Humanising Childhood in Early Twentieth-Century Spain.
She says: "Open-air schools, excursions into the hills and mountains, learning on the beach, nature study, project methods, sensorial education: these are examples of some of the methods brought into Spain by reformers who had traveled in England, Germany, Switzerland, Belgium, the USA and elsewhere. These specific methods often arrived under the aegis of secular, progressive education reform, but were rapidly translated into wider claims of national educational modernity."
Dr Torres spoke about the Anglophile nature of many Krausistas. He focused in particular on the writer Ramón Pérez de Ayala and his time in the UK, comparing him with the journalist Ramiro de Maeztu, who was in the UK at the same time, was not educated by Spanish Krausistas and had a rather hostile opinion on them. He says: "It is interesting that, while these two authors were in the same city at the same time, they present two radically different countries to their readers. Pérez de Ayala's England is a country of harmony and stability, whereas Maeztu's was one of conflict and flux. I contend that the influence of Spanish Krausists' view of Britain is the decisive factor when it comes to explaining these discrepancies."
Of the seminar itself, he says: "It was an excellent opportunity to bring together the many different ways in which Spanish Krausism decisively affected Spanish culture and politics during the late 19th and early 20th centuries. It was also wonderful to share ideas and conclusions with fellow Gates Scholars, and to count on the Trust's support for this important event.
Dr Kendrick adds: "It was wonderful to collaborate with two fellow Gates Cambridge Scholars on the event, particularly as our research areas overlap in exciting and productive ways."
The seminar series is supported by DAAD-Cambridge, the Spanish Department, Gates Cambridge Scholars' Council, Residencia de Estudiantes and Instituto Cervantes. It has brought together 10 scholars from a number of countries from the UK and the US to Spain and Germany.
*The final session of the series is on 5th December.
Parker Lawson
Alumni
United States
2017 PhD Spanish and Portuguese
Selwyn College
An immersive homestay in Seville in June 2010 catalyzed a passion for further study of the languages, cultures and histories of Spain. As an undergraduate at Centre College, I balanced learned classroom knowledge with practical lived experiences in my community. I co-directed an afterschool program for second language learners, worked at a civic technology company in New York and continued to pursue opportunities to study abroad. Living with Catalan-speaking roommates during my semester at the University of Lleida illuminated many of the ongoing tensions surrounding the Spanish Civil War and thirty-six year Franco dictatorship. What I discovered in Catalonia was affirmed during my year as a Fulbright ETA in Madrid: pedagogical practice itself is contested territory. The material included and excluded, highlighted and hidden, in textbooks and teaching manuals has significant influence on the ways in which Spanish students remember their country's violent past. My experiences in Spain animate my PhD dissertation, which is a cultural studies project that examines the politics and policies of pedagogical practice from 1898 to the present. By analyzing what and how students are taught, we can understand better the complex nature of contemporary Spanish politics. Following my PhD, I will pursue a career in higher education that prioritizes student experience and will aim to facilitate the types of experiential learning that have proven so meaningful to me.
Previous Education
Centre College
University of Cambridge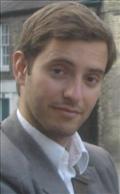 David Jiménez Torres
Alumni
Spain
2009 PhD Spanish
Clare College
My interests lie in the crisis in Spanish politics, society and identity that begins after the loss of the last remaining colonies in 1898. They also lie in the ways in which we as Spaniards can form a modern conception of what being Spanish means. This new conception should come from a re-evaluation of the Spanish liberal tradition and of its relationship with those of England and the United States. For all these purposes, Ramiro de Maeztu is ideal: of the generation of intellectuals of 1898, and all the way until the Spanish Civil War, he was the one most interested in the Anglo-Saxon world. He was very concerned with the institutional and cultural problems of Spain, and for a while tried to apply the English model to them. Maeztu can help us understand why Spain devolved towards the gradual breakdown of institutions and the radicalization that led to the civil war, instead of taking the path of progressive and consensual reforms of the Anglo-Saxon model.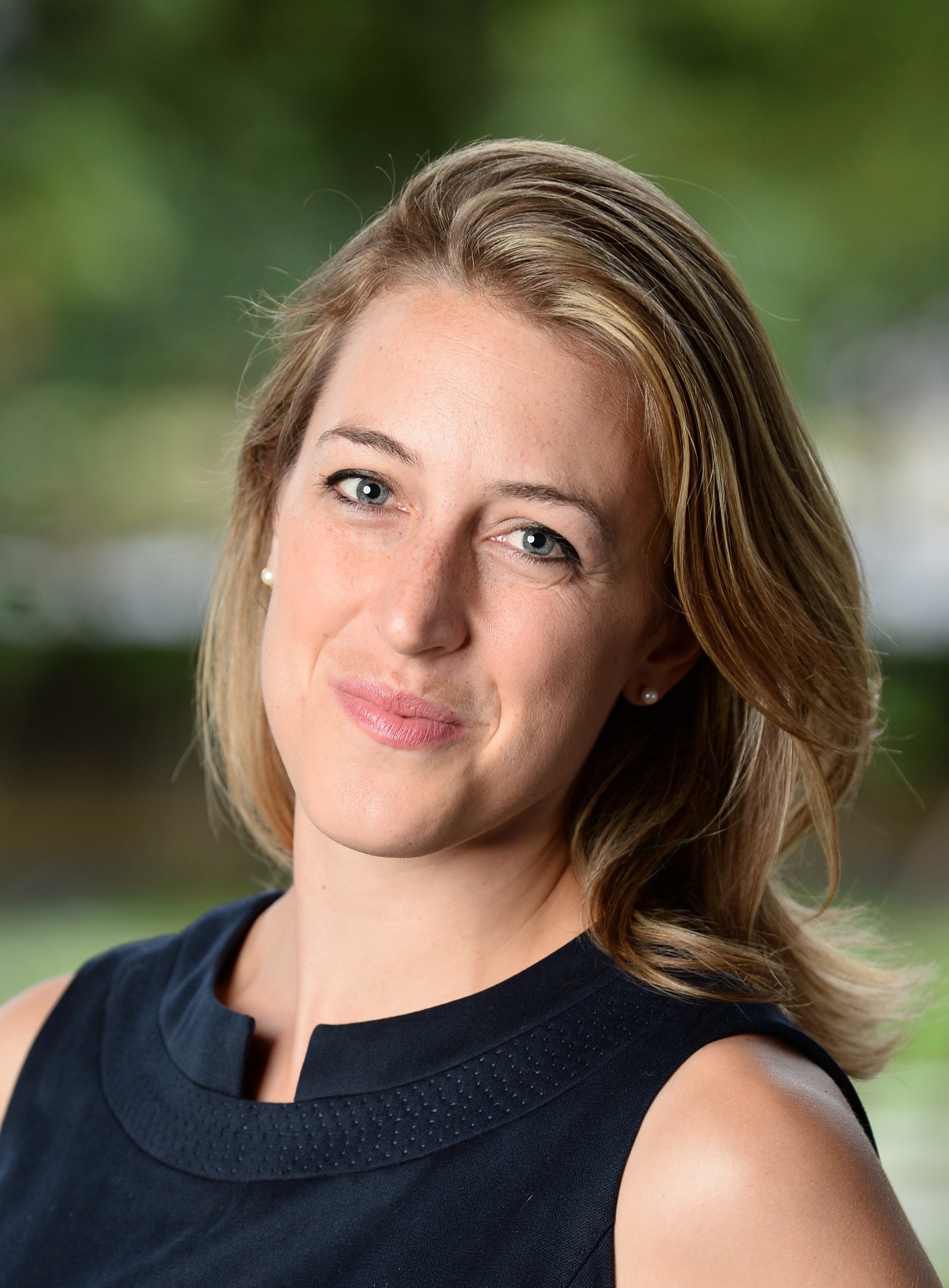 Anna Kathryn Kendrick
Alumni
United States
2011 PhD Spanish
Emmanuel College
Gates Cambridge Scholar 2011-15; Editor-in-Chief, The Scholar, 2011-2012; VP, Scholars' Council 2013-14
Current Affiliation: Clinical Associate Professor and Director of Global Awards, NYU Shanghai