As an alumna/nus of the Gates Cambridge programme you are part of a global network committed to improving the lives of others. The Trust, through the work of its Alumni Officer and by funding the work of the Alumni Association board, provides a range of ways for alumni to engage with the Gates Cambridge community.
Trust Alumni Officer
The Trust employs a dedicated, full-time Alumni & Events Officer – Lucy Allinson – to support the GCAA Board and the broader alumni community. Lucy sends out the monthly e-Bulletin and can be contacted via alumni@gatescambridge.org.
GCAA Board
All Scholars automatically become members of the Gates Cambridge Alumni Association (GCAA) at the end of their award.  The GCAA Board (whose work is funded by the Trust) aims to build a global network of alumni dedicated to improving the lives of others, to promote the Gates Cambridge Scholarship and to engage alumni through the exchange of knowledge, academic ideas and professional development.
There is a regular calendar of networking, professional development, public interest and social events for alumni and alumni can get involved directly by hosting events, promoting the scholarship and serving on the GCAA Board. All events and opportunities for alumni are sent out in the monthly e-Bulletin. For more information contact co-chairs@gatesalumni.org.
I was born in Tallinn, Estonia, but at the age of ten moved to Hungary with my family and then to the UK for university. I earned my Bachelors, MPhil and a PhD degree at King's College, Cambridge where I was awarded a Gates scholarship for my PhD. My doctoral research at the Department of Politics and International Studies addressed intimate partner violence against women with insecure immigration status in England and Sweden. The study combined survivor and stakeholder interviews with an analysis of theory and national politics. I have also worked with UN Women on the international women, peace and security agenda, and on gender (in)equality research projects as part of a European Commission grant programme and a European Parliament initiative. After finishing my PhD I directed a Health Estonia Foundation spin-off "Action-Metre" - a collective awareness online platform which provides accessible and evidence-based information on the large-scale societal outcomes of individual everyday micro-actions. I am now working at the European Commission on gender equality policy. Dance is one of my life-long passions and at Cambridge I competed with and captained the Cambridge University Dancesport Team.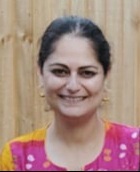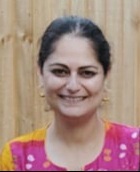 Sanjana is an Advocacy Director at (ISC)2, the world's largest education and membership association for cybersecurity practitioners. Sanjana has lived and worked in India, Belgium, U.S. and the U.K. Creating relevant and engaging education products and services for different age groups, sectors and geographies has been a through line in her career. She has designed and led large professional development events, formed partnerships across academia-industry-government ecosystem, built and grown teams, set vision for new products, and established go-to-market strategies. As a Gates Scholar, Sanjana completed an MPhil and a PhD in Education. Sanjana is a life-long learner. In 2020, she completed an Executive MBA from Cranfield University. More recently, she has been exploring the lives and works of different philosophers as part of an online philosophy school.
Previous Education
Bangalore University MSc Psychology 2000
Mount Carmel College, Bangalore BA Psychology, Economics & Sociol. 1998
Links
Director of Membership, Africa
Kofi Boakye
Director of Membership, Africa
Kofi is an academic, a social entrepreneur and a mentor who is passionate about the development of young people and Africa. He moved to Clare Hall as a Junior Research Fellow after completing his MPhil and PhD at St Edmund's College. His research takes an interdisciplinary approach to issues of crime and development with particular interest in youth and gender-based violence. Kofi has published widely in high-impact journals in the fields of psychology, law and criminology. He serves on several journal editorial boards. He has been a visiting fellow to universities in the US and Africa, including Cornell University School of Law, State University of New York and University of Ghana. Kofi is the founder of the Oxbridge African Mentorship Programme, a charity that provides mentoring for young talents in Africa. He is also co-founder of the African Institute for Crime, Policy and Governance Research, a think tank based in Ghana that promotes high quality research on crime, justice and governance issues to inform policy in Africa.
Links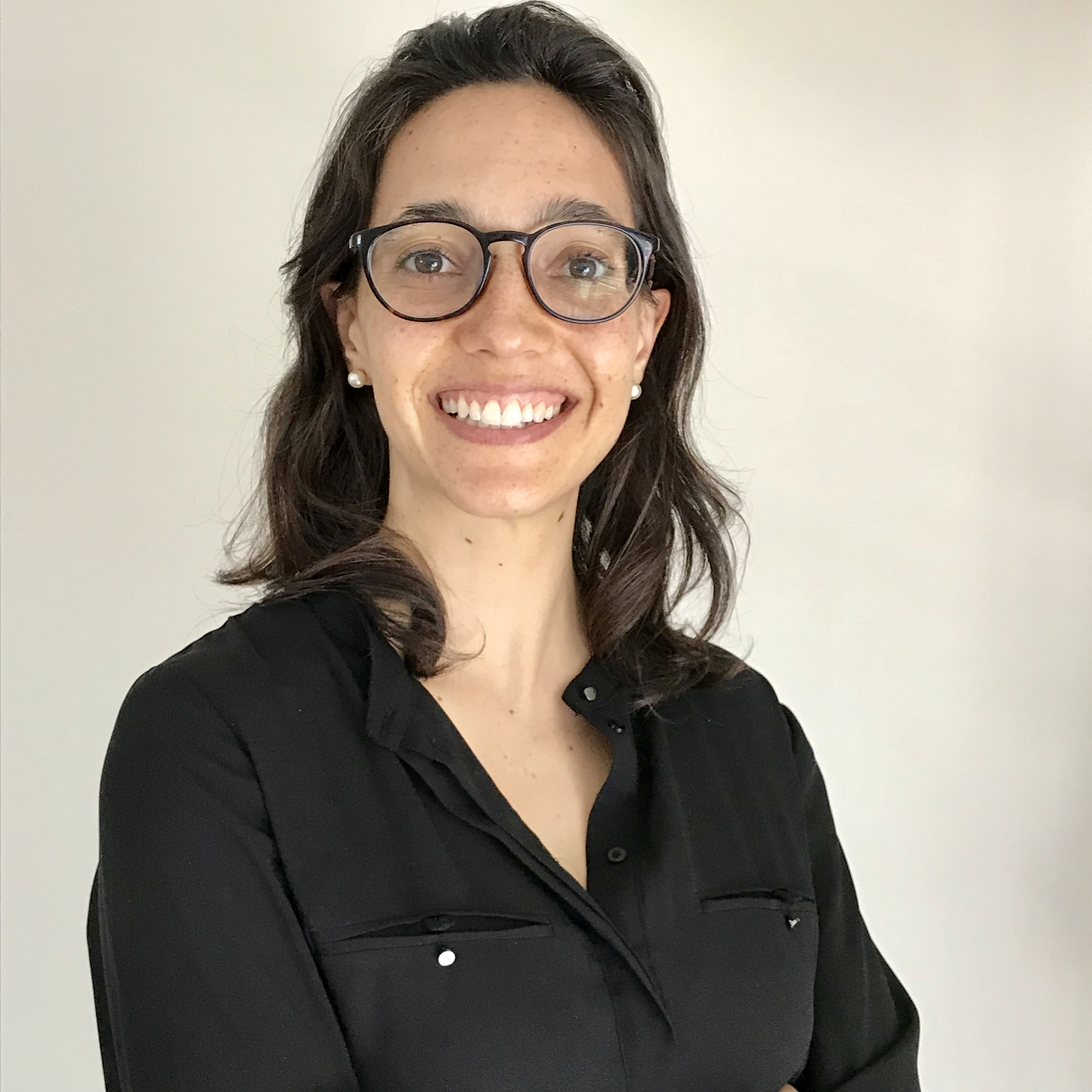 Director of Membership, Latin America & the Caribbean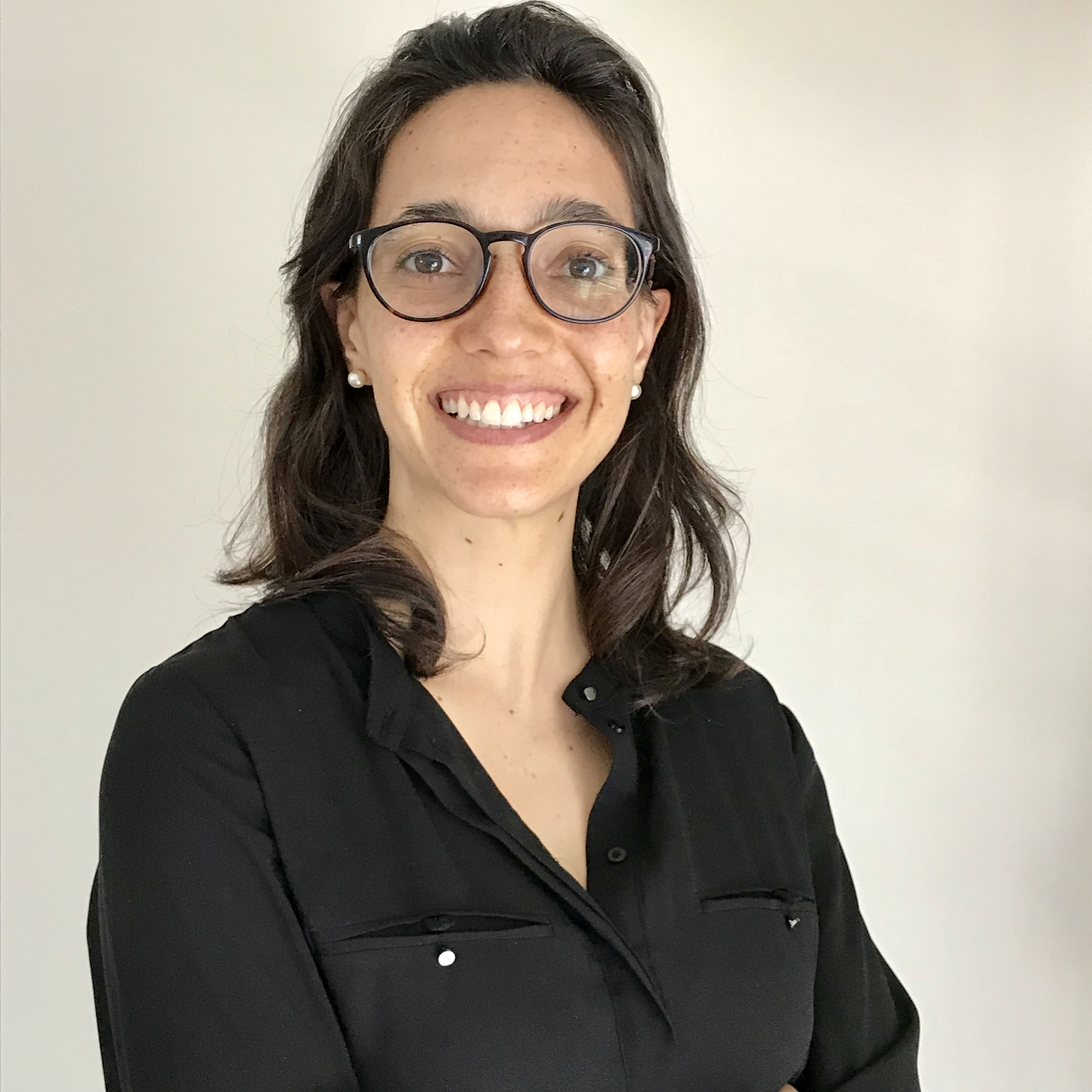 Andrea Cabrero Vilatela
Director of Membership, Latin America & the Caribbean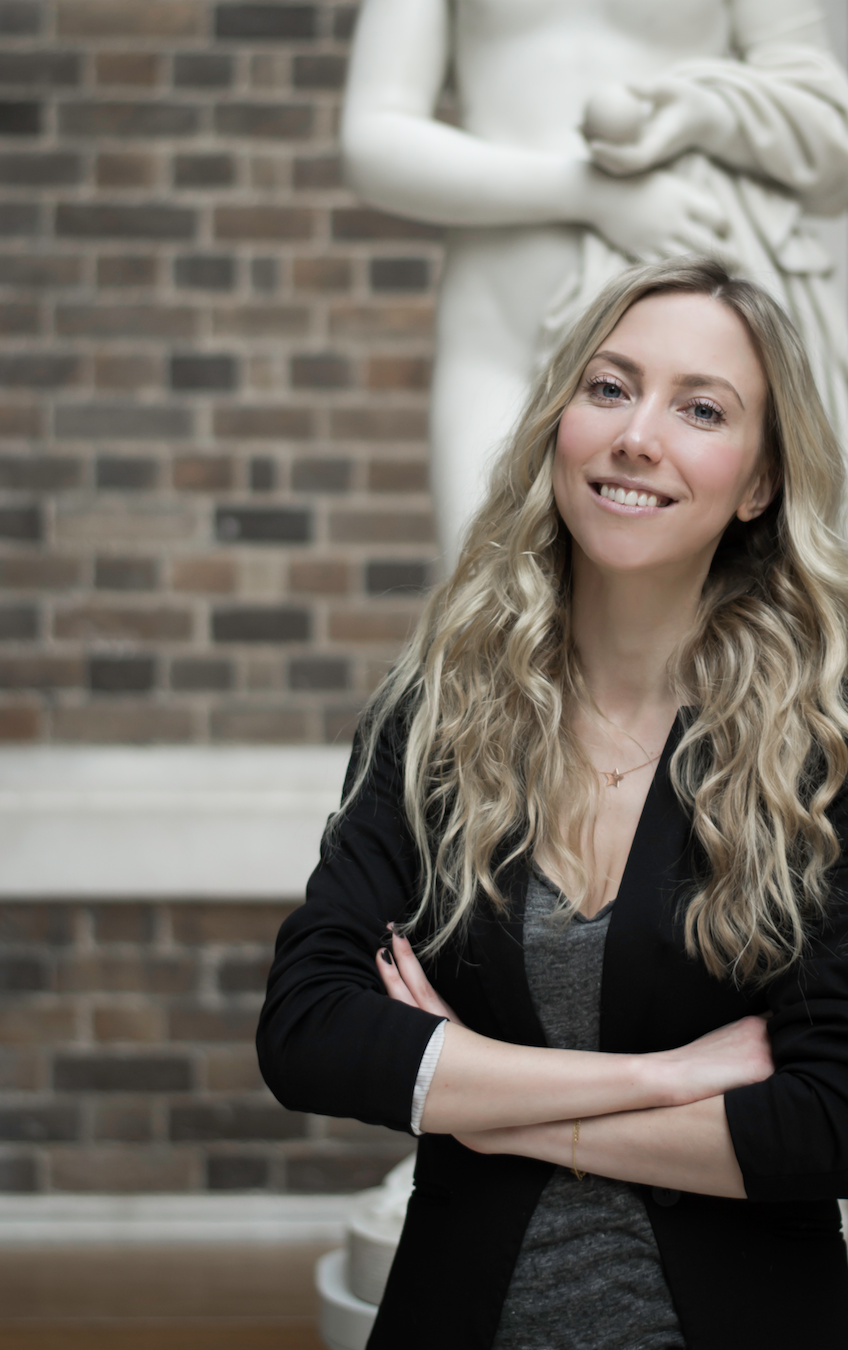 Director of Membership, Europe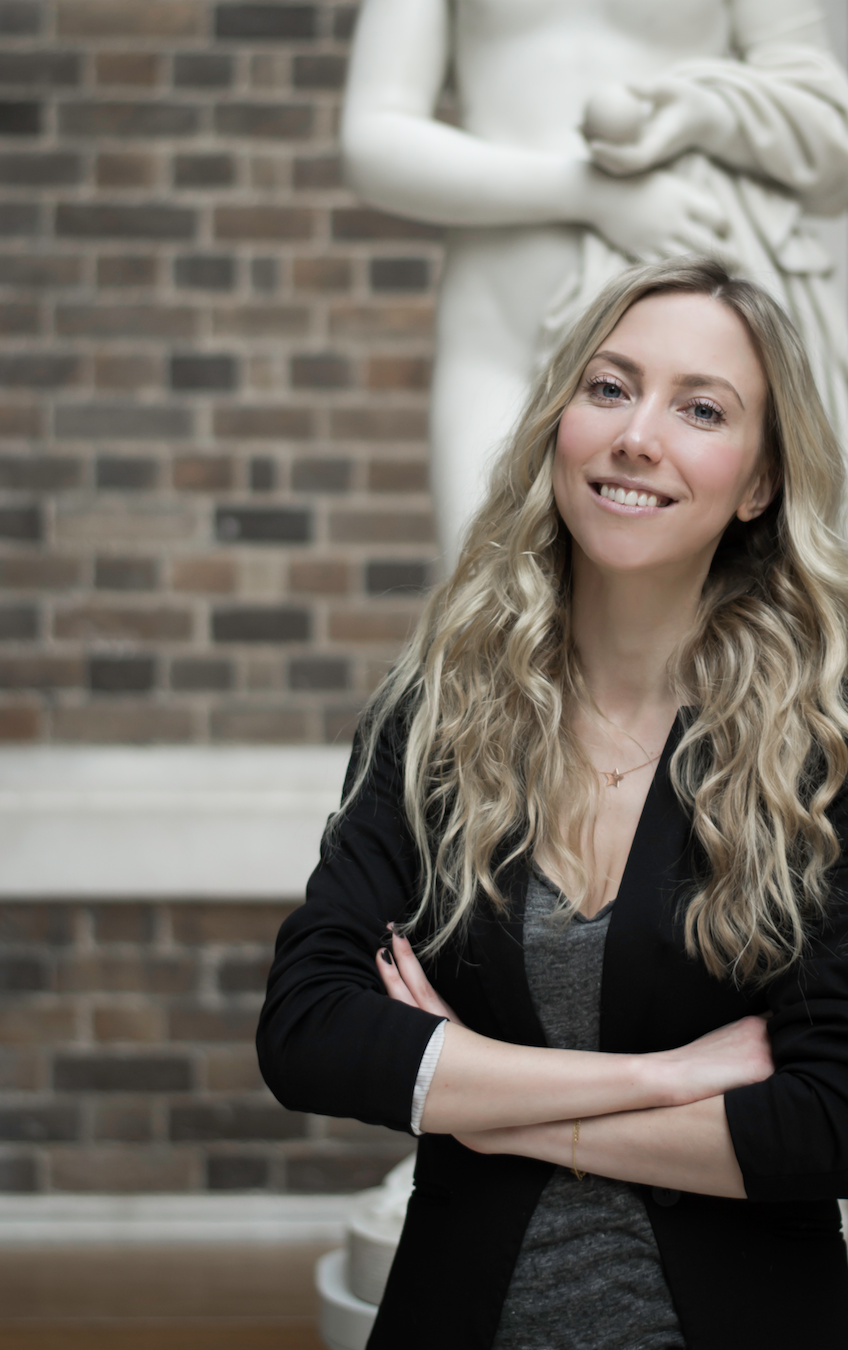 Darja Irdam
Director of Membership, Europe
At the University of Cambridge, I studied the political economy of health. During my PhD, I studied the link between privatisation policies and increased alcohol-related mortality rates. I have worked in health and healthcare research since I completed my studies because I am passionate about health and healthcare and I believe that we can use our achievements in science and technology to improve people's health all over the world. As a Gates Cambridge alumna, I strive to make people believe they can create change and improve not only their own lives but also the lives of others.
Links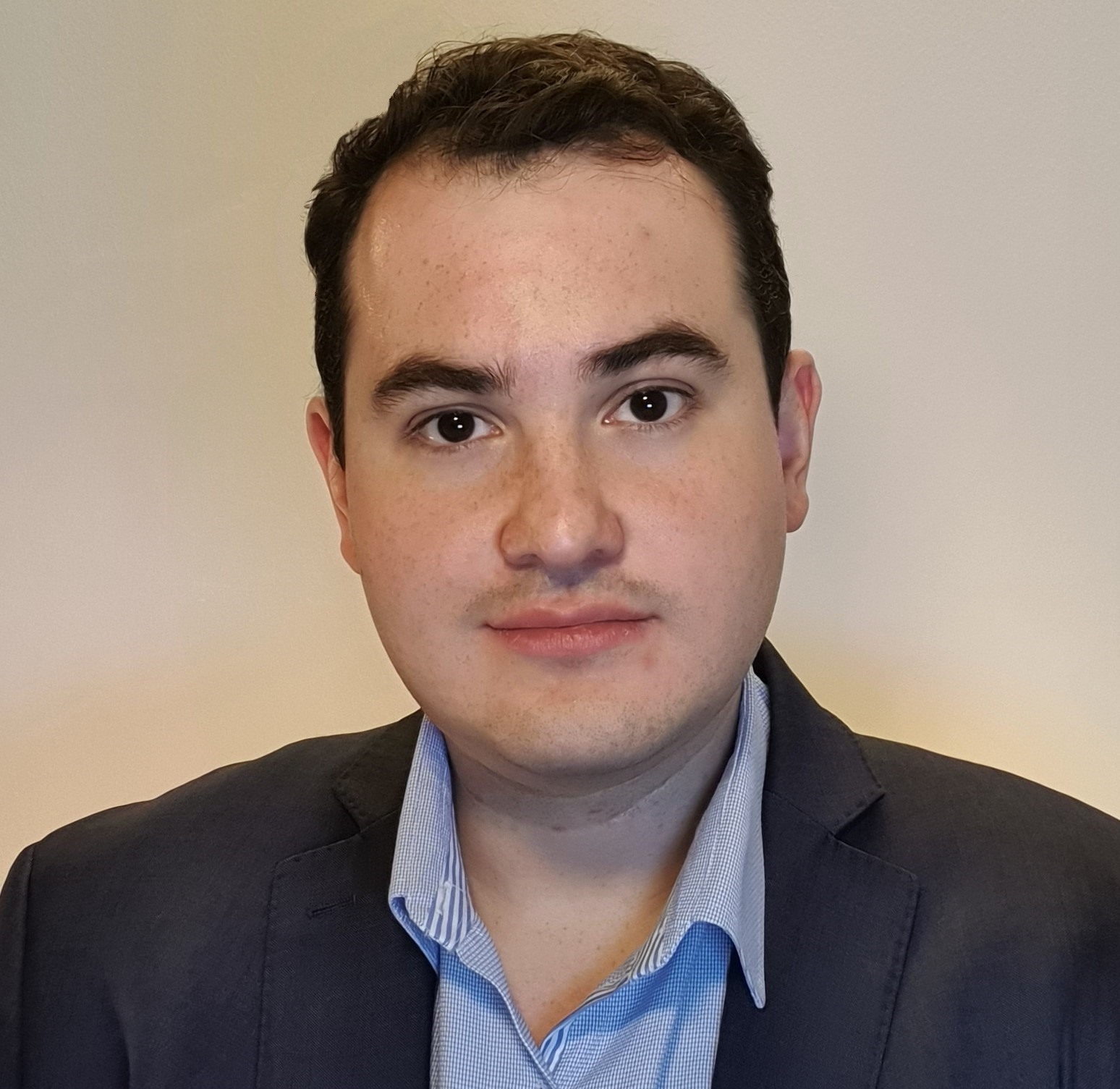 Director of Membership, Americas West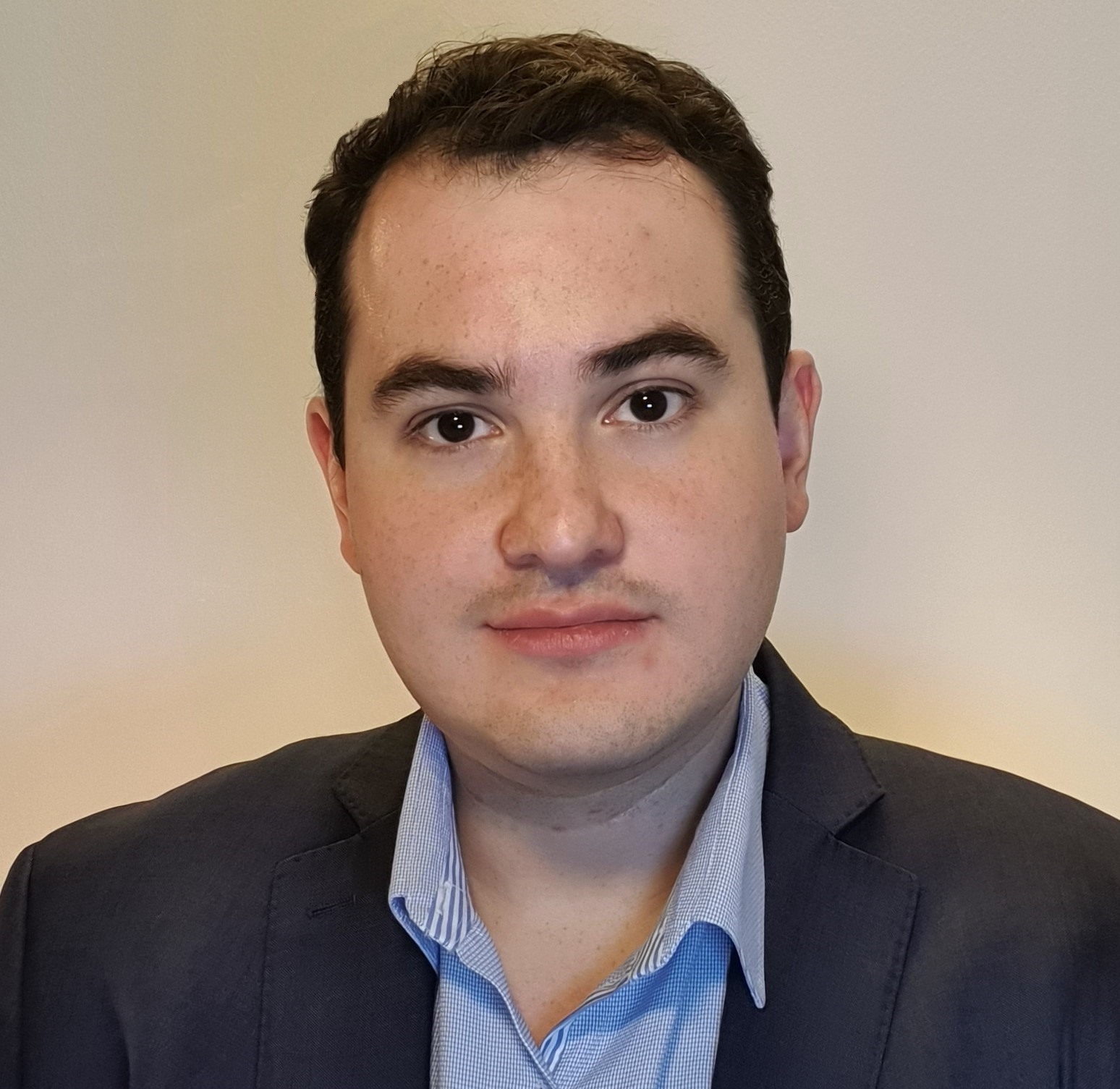 Luis Welbanks
Director of Membership, Americas West
My experience in life taught me not to conform with the stereotypes imposed by those in power. I believe that every person can achieve greatness and should be allowed to fulfill their dreams. Being a Mexican, I see science as the means to take down the walls built by those trying to divide us, empower people to make informed decisions and appreciate that all lives have equal value. My passion for science transformed into a deep curiosity to understand our universe and the conditions that allowed for our existence. My desire to understand the world took me from Mexico to Canada where I became the first person at the University of Calgary to finish two majors in physics and astrophysics in four years. Later, I joined Dr. Rachid Ouyed and his group to study the Quark Nova, its astronomical signatures and implications. Now in Cambridge, I am honoured to join Dr. Nikku Madhusudhan and his group in studying and characterizing the atmospheres of exoplanets. We are as close as we have ever been to understanding our place in the universe and the uniqueness of our existence. The quest for habitable planets thrills me and I believe that this excitement is shared with the rest of humanity. My path to becoming a Gates-Cambridge scholar has not been linear and I owe a large amount of gratitude to every person who believed in me and helped me become who I am. I hope this opportunity will allow me to inspire others to pursue their goals and create scientific opportunities in Latin America.
Previous Education
University of Calgary
Links
Director for Global Personal and Professional Development
Libby Blanchard
Director for Global Personal and Professional Development
I arrived at Cambridge in 2012 to pursue an MPhil in Environment, Society and Development to learn how best to negotiate environmental pressures when alleviating poverty through economic growth. I am particularly interested in developing policies that address both extreme poverty and biodiversity loss--two of the most critical challenges of our era. In 2013, I received a second Gates Cambridge Scholarship to pursue a PhD that addresses climate change policy and environmental justice, and received my PhD in 2017. Before Cambridge, I worked for six years directing international development and conservation initiatives for a coffee importing company. In this role, I raised over $4 million for livelihood improvement programs, some of which were featured at the Clinton Global Initiative and in National Geographic's Wild Chronicles series.
Your profile and @gatescholar email
The Trust has created a profile for every member of our community and we encourage you to keep this up to date.
Public Directory
The basic data in you profile (your photo, course and College at Cambridge, bio and previous education) powers the public directory. No personal or contact details are included in the public directory and you can also decide whether you wish to be listed (see below). This is how to find members of the community.
Private profile
The Trust has created a fuller, private profile so all members can, if they wish, add and update contact, employment, education information and other details.   This allows the Trust understand and report on the alumni community and send alumni appropriate information about events and opportunities. This is not currently searchable by members, but the public directory provides an excellent way to find key details about your peers, with which you can undertake the usual Internet search (e.g. google, LinkedIn, publicly available professional profiles, etc.). Our experience is that the majority of members keep their information more up to date on their work, education and professional and social media pages.
Updating your profile
You can log in to your profile using Raven or your Gates Cambridge log in details. If you have forgotten your log in details you can request a reminder from the login page or by emailing alumni@gatescambridge.org.
We encourage you to update your details when they change – particularly email, location and employment details.  This will allow the Trust to remain in contact with you and send you appropriate information about events and opportunities.
You are in control of your data
You have full control of all data the Trust holds about you. You can edit what is displayed publicly and your communication preferences via your online profile. The Trust will never share your data. You can find more information on our data protection page
Email
Your profile comes with the ability to use a forwarding email address of username@gatesscholar.org. This is not a comprehensive email system, simply a forwarding function.
If you know your username (e.g. j.bloggs) you can test the forwarding function by sending an email to j.bloggs@gatesscholar.org. If you do not know your username you can either log in to your profile or email alumni@gatescambridge.org.
e-Bulletin
You should receive the monthly e-Bulletin from the Trust's Alumni Officer, which lists a range of news, events and opportunities for alumni. Due to the e-Bulletin being sent out as a bulk mailing, it may go to your into your spam folder. To ensure you receive all emails from Gates Cambridge please ensure @gatescambridge.org (the Trust), @gatesalumni.org (GCAA) and @gatescouncil.org (Scholars' Council) are all listed as trusted sites in your email programme – and also check your spam folder for any missing emails. You can unsubscribe from any and all emails at the bottom of the email or in via the communications preferences in your online profile. If you have any questions please email alumni@gatescambridge.org.
Social media
We encourage you to join the private Facebook and LinkedIn groups for Gates Cambridge alumni. Links are available from the monthly e-Bulletin or by emailing alumni@gatescambridge.org.
You can also follow the GCAA's Twitter and Instagram pages.
Organise an event​
The GCAA Board holds a series of events throughout the year including in-person social gatherings, lectures and panels to highlight alumni's work. However, these events are not possible without the support and participation of alumni in communities around the world. In the past, these events have included alumni weekends that combine social and networking events with talks and discussions from experts within and outside the alumni community.
Alumni who are interested in helping to organise an alumni event can reach out to the GCAA Board, where the most relevant members of the Board will help to coordinate the organisation of such an event. Regional membership directors (Africa, Asia-Pacific, Europe, Americas East and Americas West) can help with local events, while our Director for Global Personal and Professional Development can help with virtual events.
For more information or inquiries on organising an event, please email board@gatesalumni.org.
Outreach
Gates Cambridge aims to attract outstanding applicants from as many parts of the world and from as many backgrounds as possible. Alumni can play an important role in this work. Details of two ways you can help are outlined below.
Applications for the scholarship usually open in early September each year, with the US round deadline usually in mid-October and the deadlines for the International round in early December and early January. You can find more details about the application timeline on our timeline page.
Promoting Gates Cambridge to your networks
We encourage alumni to promote the Gates Cambridge opportunity to their networks. This can be through:
Word of mouth
Putting up a poster at your institution (see below)
Posting on social media/other networks
Ambassador programme
Alumni can also arrange a presentation/conversation at their local university, alma mater or other local educational institution. These can be virtual or in-person. For in-person events, alumni will usually be living close to the university where they plan to give a presentation.
There is no application process or formal arrangements. Sessions are arranged entirely by individual alumni with the university as the Trust does not have the resource or contacts to arrange such sessions. However, the Trust has created the resources below to support such outreach:
If you do give a presentation/talk at a university we kindly ask you to send us details (location, number of attendees, photos if appropriate and any feedback) so we know where outreach has taken place and can report this to our Trustees. Please email Lucy at alumni@gatescambridge.org with details after the event – or if you have any questions or suggestions.
The Trust is incredibly grateful to alumni who can help us attract an even greater number of outstanding and diverse candidates to apply for the scholarship.
Send us news
Knowing about the successes and activities of our scholars and alumni is key to showcasing the Gates Cambridge programme to the wider world and to our community. A good stream of news allows us to do this – as well as increasing an individual Scholar's profile.
Will you or a Scholar you know:
be a recipient of an award

publish a book or paper

take part in a significant international event

organise a conference or similar event

set up or play a significant new role in an NGO or other body

write an op-ed

about to be receive some media coverage

or undertake something else we could promote
If so, send details to the Trust's Communications Officer – Mandy Garner.  If you can send details before the event all the better, but if you can only send details post event, please do.
Create content
Creating content through existing Gates Cambridge platforms allows us to help to promote your work and to highlight our incredible scholars and alumni. This can showcase to applicants the type of scholars we select and show the wider world the impact our scholars and alumni are having across the globe. There are many opportunities to create content including, but not limited to the ones listed below:
Got another idea? Get in touch!
Apply for a GCAA Board position
Positions on the GCAA Board generally last two to three years. When positions do open, these positions will be announced via the e-Bulletin and other communications channels. We encourage alumni to apply if they are interested in taking a more active role in the oversight and organisation of the GCAA.
Upcoming events
The GCAA and Trust is currently working on a programme of events.
Past events
Logos, PPT etc.
If you wish to use the Gates Cambridge logo or PowerPoint template please email alumni@gatescambridge.org.
Scholars' Room
As an alumna/nus you can ask for permission to access the Gates Cambridge Scholars' Room during your visit to Cambridge. Please email alumni@gatescambridge.org in advance of your visit for further details.