As an alumna/nus of the Gates Cambridge programme you are part of a global network committed to improving the lives of others. The Trust, through the work of its Alumni Officer and by funding the work of the Alumni Association board, provides a range of ways for alumni to engage with the Gates Cambridge community.
Trust Alumni Officer
The Trust employs a dedicated, full-time Alumni & Events Officer – Celine Ophelders – to support the GCAA Board and the broader alumni community. Celine sends out the monthly e-bulletin and can be contacted via alumni@gatescambridge.org.
GCAA board
All Scholars automatically become members of the Gates Cambridge Alumni Association (GCAA) at the end of their award.  The GCAA Board (whose work is funded by the Trust) aims to build a global network of alumni dedicated to improving the lives of others, to promote the Gates Cambridge Scholarship and to engage alumni through the exchange of knowledge, academic ideas and professional development.
There is a regular calendar of networking, professional development, public interest and social events for alumni and alumni can get involved directly by hosting events, promoting the scholarship and serving on the GCAA board. All events and opportunities for alumni are sent out in the monthly e-bulletin. For more information contact co-chairs@gatesalumni.org.
I am an innovative leader and inquisitive scientist who derives energy from solving problems, communicating science, and growing networks and opportunities. I have excelled at leading multiple organizations and communities, while excelling in my education and research. I am fortunate to have had my dedication to serving the public and understanding of science recognized my multiple national and international awards. In my career, I seek to continue to combine my scientific background with leading projects and helping the public.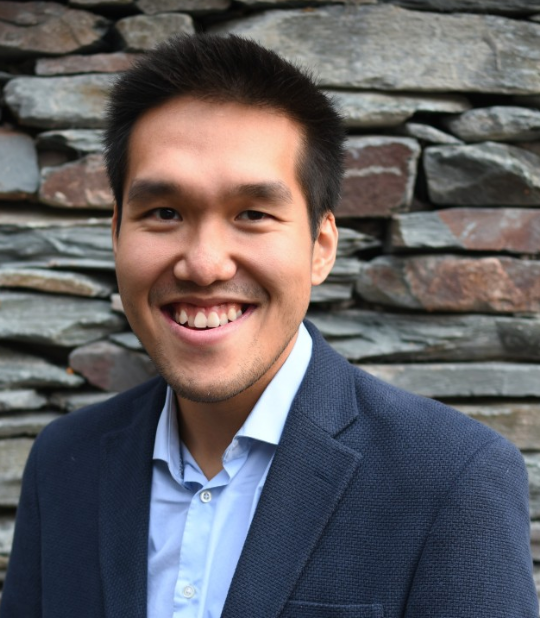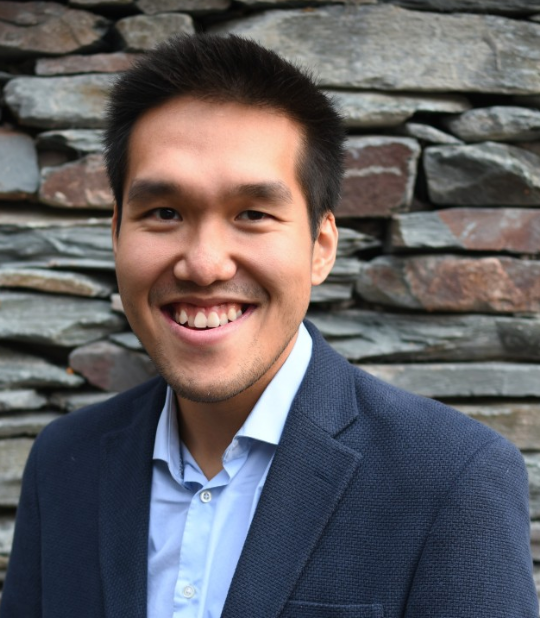 Being a Gates Scholar has been one of the defining moments of my life so far, and I am delighted to have the opportunity to remain engaged as Co-Chair of the Gates Cambridge Alumni Association. After earning my MPhil in Pharmacology, I completed my PharmD at the University of Kansas and made a critical decision to switch fields from the pharmaceutical sciences to global health. For two years, I worked at the Access to Medicine Foundation, a global health non-profit based in Amsterdam that assesses the policies, commitments, and actions of some of the largest global pharmaceutical companies in ensuring access to medicine for patients in low- and middle-income countries. My role as the R&D lead on the Access to Medicine Index involved dissecting the pipelines of 20 pharmaceutical companies and challenging companies to ensure that these projects were available as quickly and broadly as possible through systematic and advance access planning during clinical development. This fall, I will begin a PhD program in International Health at Johns Hopkins University with the goal of advancing access to medicine issues related to innovation and honoring the Gates Cambridge commitment to improve the lives of others.
Previous Education
University of Kansas
Links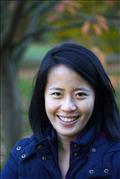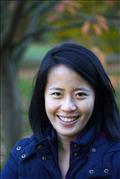 I am passionate about helping children in the legal system. My PhD research examined what actually happens when juveniles are interviewed by police officers; in particular, I examined the interrogation techniques used by police officers, and the effectiveness of these techniques at eliciting different responses from the young suspects. Police interrogation tactics are a risk factor for juveniles making false confessions, and juveniles are overrepresented in the sample of proven false confessions. It is thus imperative that researchers focus the special considerations of working with children and teenagers, in order to continually evaluate policies concerning juveniles. My work contributes to the development of safe and accurate methods of interviewing juveniles to ensure that they are appropriately represented in the legal system.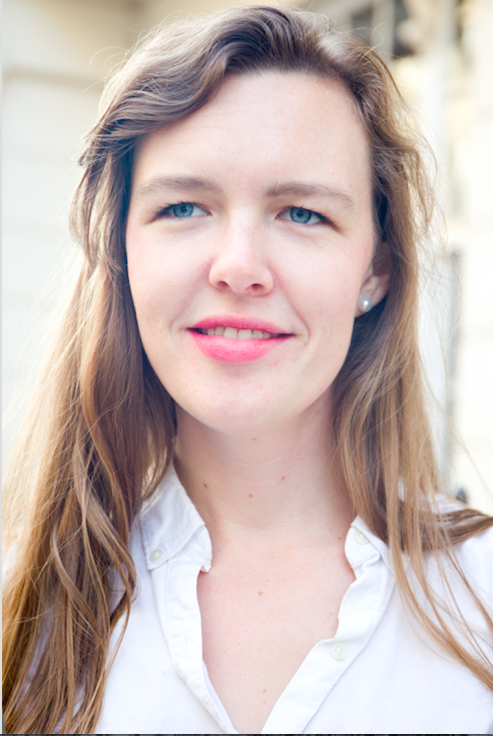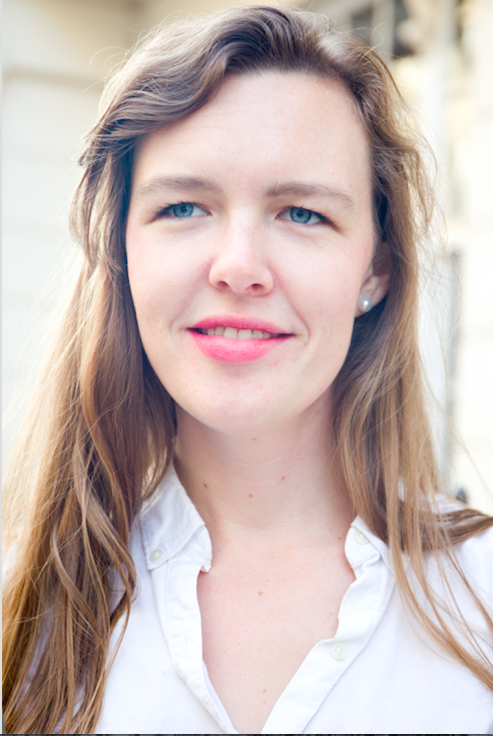 Co-Lead, Global Professional Development
Greg Nance
Co-Lead, Global Professional Development
To showcase challenges in global education access, Greg Nance has run many of the most demanding footraces on the planet, including a 250KM ultramarathon across the Gobi Desert and a 200KM through the Malaysian jungle. He is sponsored by Brooks Running where he writes popular articles on his training, running philosophy and race reflections. In 2016 Greg was named the "12 Ambassador" to the Seattle Seahawks where his ultra running has appeared in TV commercials for Delta Air Lines. Greg is also a social entrepreneur who has dedicated his career to expanding educational opportunities through mentorship. He founded Dyad.com, an online mentorship platform that helps students earn scholarships, while a member of Fitzwilliam College at Cambridge University. PayPal named the company "Asia's Most Promising Startup" in 2015. As a Truman Scholar at UChicago, Greg co-founded Moneythink, an NGO providing inner-city teens with financial capability mentorship to boost college enrollment and success. President Obama named the organization a "Champion of Change" in 2012. In recognition of his work in global education, the Jefferson Awards for Public Service named Greg a "Globe Changer" in 2011. 
Co-Lead, Global Professional Development
Halliki Voolma
Co-Lead, Global Professional Development
I was born in Tallinn, Estonia, but at the age of ten moved to Hungary with my family and then to the UK for university. I earned my Bachelors, MPhil and a PhD degree at King's College, Cambridge where I was awarded a Gates scholarship for my PhD. My doctoral research at the Department of Politics and International Studies addressed intimate partner violence against women with insecure immigration status in England and Sweden. The study combined survivor and stakeholder interviews with an analysis of theory and national politics. I have also worked with UN Women on the international women, peace and security agenda, and on gender (in)equality research projects as part of a European Commission grant programme and a European Parliament initiative. After finishing my PhD I directed a Health Estonia Foundation spin-off "Action-Metre" - a collective awareness online platform which provides accessible and evidence-based information on the large-scale societal outcomes of individual everyday micro-actions. I am now working at the European Commission on gender equality policy. Dance is one of my life-long passions and at Cambridge I competed with and captained the Cambridge University Dancesport Team.
Director of Membership, Europe
Elizabeth Dzeng
Director of Membership, Europe
Dr. Dzeng is a sociologist and hospitalist physician conducting research at the nexus of sociology, medical ethics, palliative and end-of-life care, and human-centered design. She is an Assistant Professor at UCSF in the Division of Palliative Medicine and Social and Behavioral Sciences, Sociology program. She is an affiliated faculty member of the Philip R. Lee Institute for Health Policy Studies and a Senior Atlantic Fellow for Equity in Brain Health based at the Global Brain Health Institute at UCSF's Memory and Aging Center. She completed her PhD in Medical Sociology and an MPhil in Development Studies at the University of Cambridge at King's College as a Gates Cambridge Scholar and was a General Internal Medicine post-doctoral clinical research fellow and palliative care research fellow at the Johns Hopkins School of Medicine. As an undergraduate and engineering graduate student at Stanford, she participated in the first class of Stanford's Biodesign Innovation program where she co-invented and patented a device to non-invasively cool the heart through the esophagus to prevent myocardial damage during a myocardial infarction (US Patent 7,758,623; 2010). In August, 2019 this patent was licensed to Attune Medical.Her current research examines the influence of neoliberalism and specifically the culture and ethical implications of neoliberalism on an institution's ethical priorities in the United States and United Kingdom and its effects on the provision of non-beneficial high-intensity life-sustaining treatments near the end of life in older adults with dementia and serious illness. This research builds on her doctoral research which explored the influence of institutional cultures and policies on physicians' ethical beliefs and how that impacts the way they communicate in end of life decision-making conversations. Through a comparative ethnography employing semi-structured in-depth interviews and participant observation, Dr. Dzeng seeks to understanding the macro-, meso-, and micro-sociological factors (and in particular ethical decision-making climate) that contribute to potentially non-beneficial high-intensity care near the end of life. Using this ethnographic data, she will subsequently co-design a systems-level intervention using human-centered design to mitigate the culture of burdensome end-of-life care.
Previous Education
University of Cambridge MPhil in Development Studies 2008
Johns' Hopkins University MPH, Public Health, MD, Medicine 2007
Stanford University BS, Biology, MS, Chemical Engineering 2003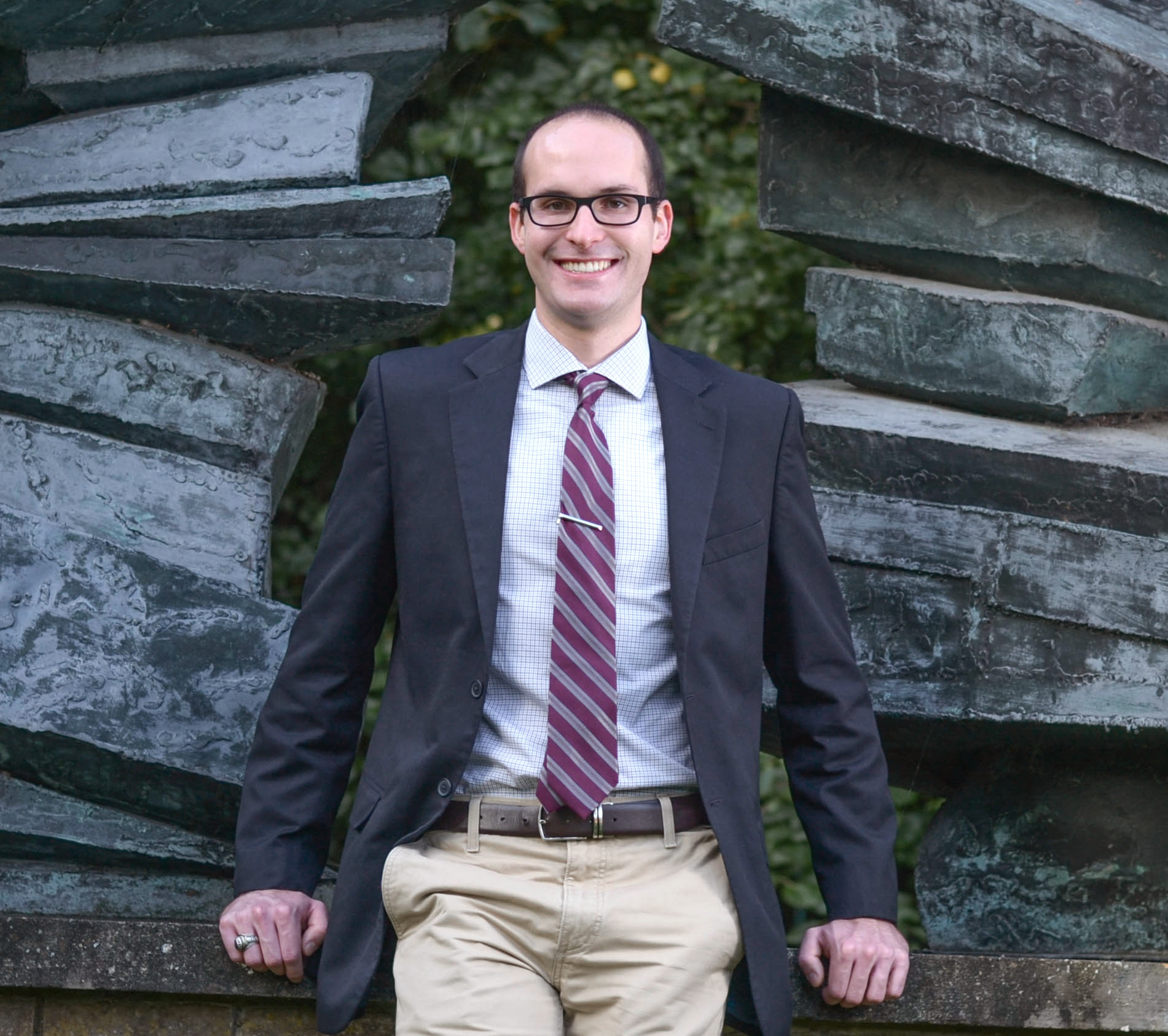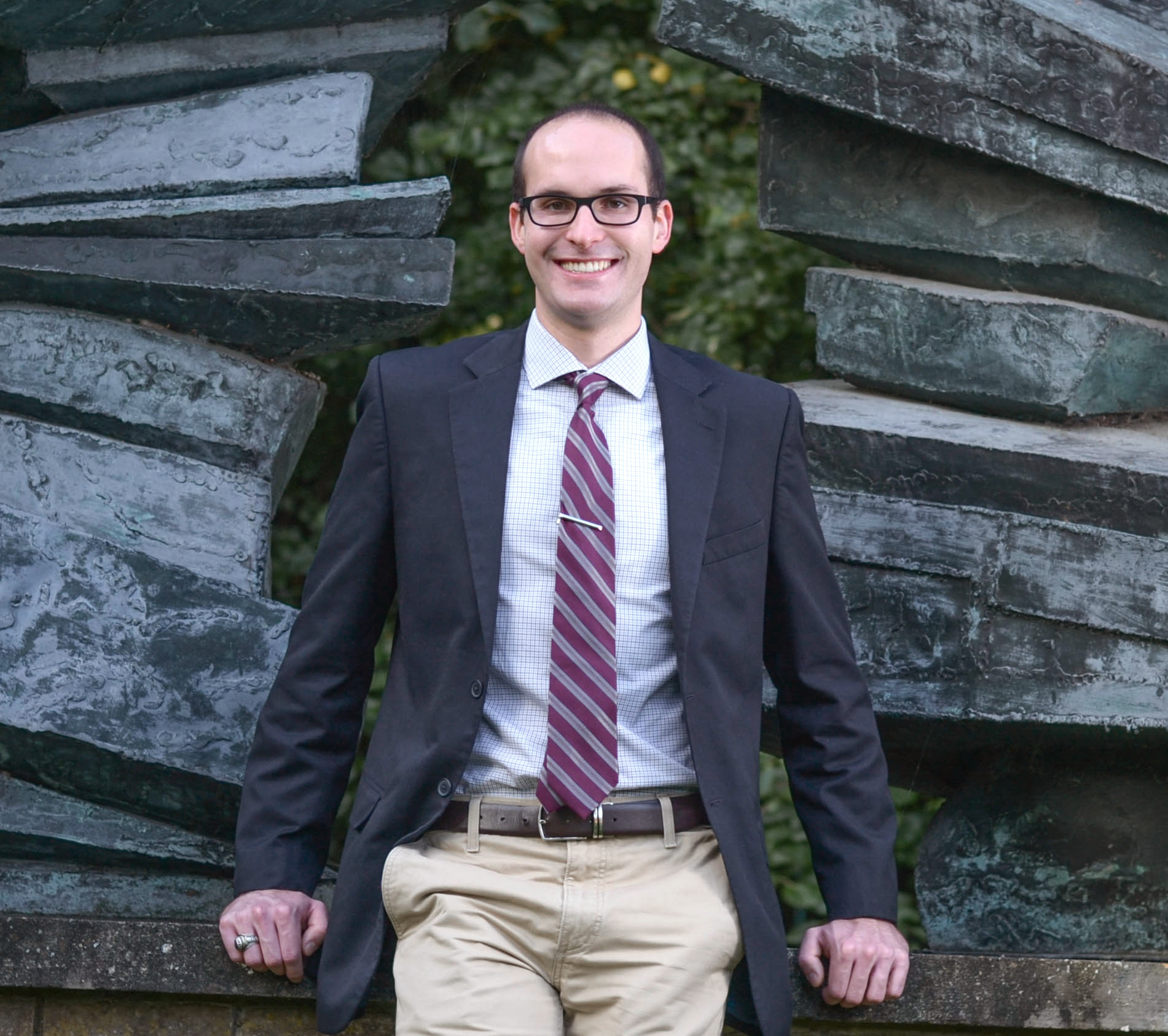 I work as a management consultant with a focus on healthcare, mostly in diabetes and oncology. My work uses analytics and healthcare data from insurers, patients, and doctors ("real world data") to improve clients' marketing and sales strategy and operations.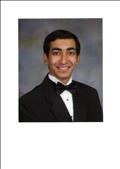 Director of Membership, West Coast North America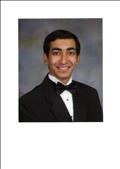 Sukrit Silas
Director of Membership, West Coast North America
Previous Education
Princeton University Molecular Biology, Applied and Computational Mathematics 2011
University of Oxford Biochemistry 2010
Director of Membership, Americas East
Susanna Goldfinger
Director of Membership, Americas East
Previous Education
University of Pennsylvania BA English and Comparative Literature 2001
Director of Membership, Asia-Pacific
Songqiao Yao
Director of Membership, Asia-Pacific
Your profile and @gatescholar email
The Trust has created a profile for every member of our community and we encourage you to keep this up to date.
Public Directory
The basic data in you profile (your photo, course and College at Cambridge, bio and previous education) powers the public directory. No personal or contact details are included in the public directory and you can also decide whether you wish to be listed (see below). This is how to find members of the community.
Private profile
The Trust has created a fuller, private profile so all members can, if they wish, add and update contact, employment, education information and other details.   This allows the Trust understand and report on the alumni community and send alumni appropriate information about events and opportunities. This is not currently searchable by members, but the public directory provides an excellent way to find key details about your peers, with which you can undertake the usual Internet search (e.g. google, LinkedIn, publicly available professional profiles, etc.). Our experience is that the majority of members keep their information more up to date on their work, education and professional and social media pages.
Updating your profile
You can log in to your profile using Raven or your Gates Cambridge log in details. If you have forgotten your log in details you can request a reminder from the login page or by emailing alumni@gatescambridge.org.
Wehttps://civi.gatescambridge.org/ encourage you to update your details when they change – particularly email, location and employment details.  This will allow the Trust to remain in contact with you and send you appropriate information about events and opportunities.
You are in control of your data
You have full control of all data the Trust holds about you. You can edit what is displayed publicly and your communication preferences via your online profile. The Trust will never share your data. You can find more information on our data protection page
Email
Your profile comes with the ability to use a forwarding email address of username@gatesscholar.org. This is not a comprehensive email system, simply a forwarding function.
If you know your username (e.g. j.bloggs) you can test the forwarding function by sending an email to j.bloggs@gatesscholar.org. If you do not know your username you can either log in to your profile or email alumni@gatescambridge.org.
E-bulletin
You should receive the monthly e-bulletin from the Trust's Alumni Officer, which lists a range of news, events and opportunities for alumni. Due to the e-bulletin being sent out as a bulk mailing, it may go to your into your spam folder. To ensure you receive all emails from Gates Cambridge please ensure @gatescambridge.org (the Trust), @gatesalumni.org (GCAA) and @gatescouncil.org (Scholars' Council) are all listed as trusted sites in your email programme – and also check your spam folder for any missing emails. You can unsubscribe from any and all emails at the obttom of the email or in via the communications preferences in your on-line profile. If you have any questions please email alumni@gatescambridge.org.
Social media
We encourage you to join the private Facebook and LinkedIn groups for Gates Cambridge alumni. Links are available from the monthly e-bulletin or by emailing alumni@gatescambridge.org.
You can also subscribe to the GCAA's Twitter feed and Instagram account.
Organise an event​
The GCAA Board holds a series of events throughout the year including in-person social gatherings, lectures and panels to highlight alumni's work. However, these events are not possible without the support and participation of alumni in communities around the world. In the past, these events have included alumni weekends that combine social and networking events with talks and discussions from experts within and outside the alumni community.
Alumni who are interested in helping to organise an alumni event can reach out to the GCAA Board, where the most relevant members of the Board will help to coordinate the organisation of such an event. Regional membership directors (Asia-Pacific, Europe, Americas East and Americas West) can help with local events, while our Professional Development Co-Leads can help with virtual events.
Additionally, alumni can apply for GCAA Collaborative Grants to organise events such as lectures, workshops and symposia. Collaborative grant applications open twice yearly, generally around February and August.
For more information or inquiries on organising an event, please email board@gatesalumni.org.
Outreach
Scholars and Alumni can undertake outreach via the Ambassador Programme – a Scholar and Alumni-led and Trust-supported project to increase awareness about the Gates Cambridge Scholarships across the world.
Scholars and Alumni arrange formal presentations or informal conversations for their local universities, alma mater or other institutions. At present this is likely to be virtual, but once in person events are possible this may as part of a trip for a conference, fieldwork or holiday – or when they return home after their scholarship. There is no application process or formal arrangements and you can find resources below:
If you give a presentation or talk –  or have any questions – please email events@gatescambridge.org with details.
Send us news
Knowing about the successes and activities of our Scholars and Alumni is key to showcasing the Gates Cambridge programme to the wider world and to our community. A good stream of news allows us to do this – as well as increasing an individual Scholar's profile.
Will you or a Scholar you know:
be a recipient of an award

publish a book or paper

take part in a significant international event

organise a conference or similar event

set up or play a significant new role in an NGO or other body

write an op-ed

about to be receive some media coverage

or undertake something else we could promote
If so, send details to the Trust's Communications Officer – Mandy Garner.  If you can send details before the event all the better, but if you can only send details post event please do.
Create content
Creating content through existing Gates Cambridge platforms allows us to help to promote your work and to highlight our incredible scholars and alumni. This can showcase to applicants the type of scholars we select and show the wider world the impact our scholars and alumni are having across the globe. There are many opportunities to create content including, but not limited to the ones listed below:
Got another idea? Get in touch!
Apply for a GCAA Board position
Positions on the GCAA Board generally last two to three years. When positions do open, these positions will be announced via the e-bulletin and other communications channels. We encourage alumni to apply if they are interested in taking a more active role in the oversight and organisation of the GCAA.
Logos, PPT etc.
If you wish to use the Gates Cambridge logo or PowerPoint template please email alumni@gatescambridge.org.
Scholars' Room
As an alumna/nus you can ask for permission to access the Gates Cambridge Scholars' Room during your visit to Cambridge. Please email alumni@gatescambridge.org in advance of your visit for further details.